Let's all get real with what goes down at a traditional wedding.
You get to the wedding and check out everyone's dresses and wow at the decorations of the chapel or venue where the ceremony is going down. Then after the ceremony and the I do's are done you walk out to go to the cocktail hour. This is when the bride and groom are taking pictures and gives you, "the cool bride and groom," an option to have some fun activities for your wedding guests to do during the wedding cocktail hour.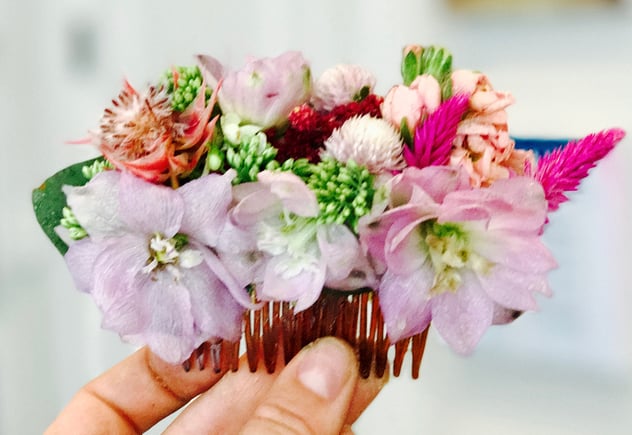 Flower crown bar and Flower Crown Station.
It's great when it is good weather and you can have some fun with outdoor games like croquet, giant jenga, etc.
But what about giving your wedding guests an option to make something that they can wear in pictures throughout the rest of the night. This is where a flower crown bar or flower corsage making station come into the mix.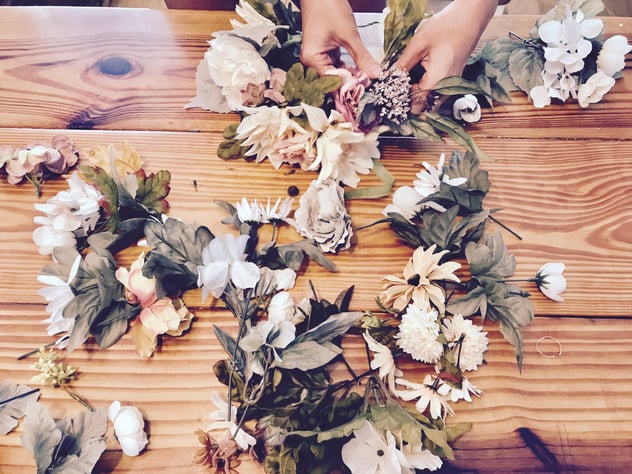 Imagine having all the lady (or guy) guests making flower crowns or flower corsages/flower bracelets to wear.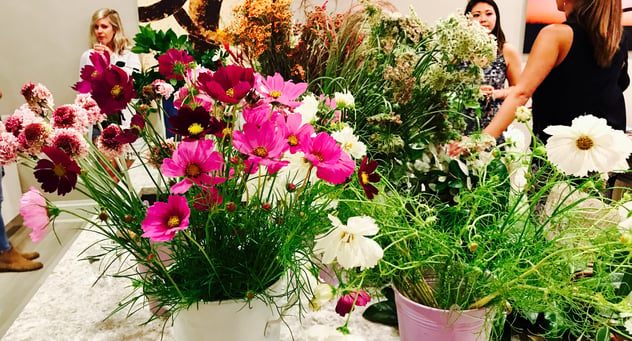 You could either have the flower crown bar setup where the wedding guests can just pick out a flower crown they want to take for the night or you can help guests make the flower crowns at a flower crown making station.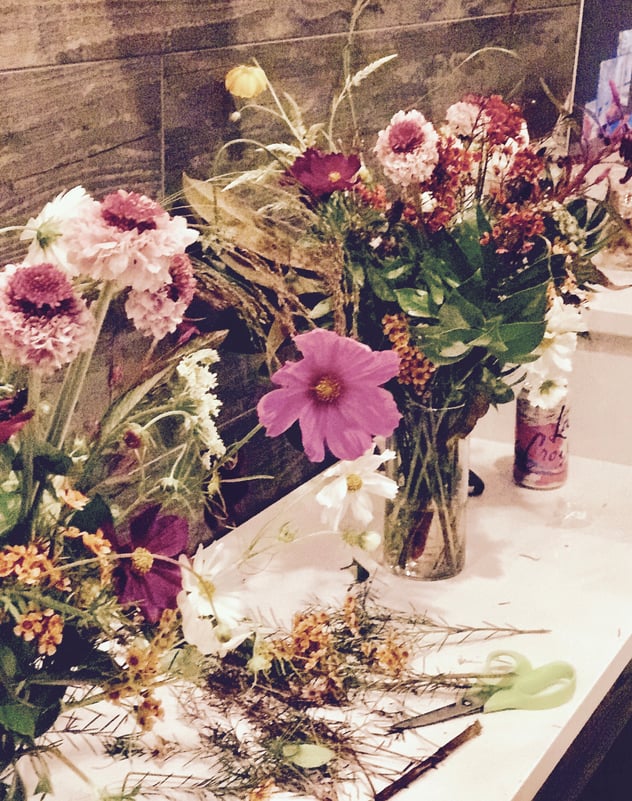 That wedding cocktail hour activity doubles as something fun for your guests to do while waiting on you to take your photos AND acts as a gift for your guests. Also works as great photo props for your wedding photo booth fun to come throughout the night.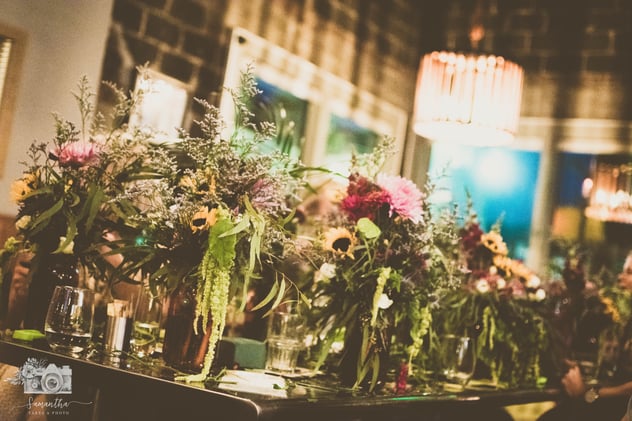 If the wedding guests don't want to wear a crown well we have another option for you...
The Flower Corsage making station.
Maybe the guests aren't into the whole flower crown and don't want flowers in their hair. Not sure why that would be because I personally will put flowers in my hair any day as well as don a flower crown.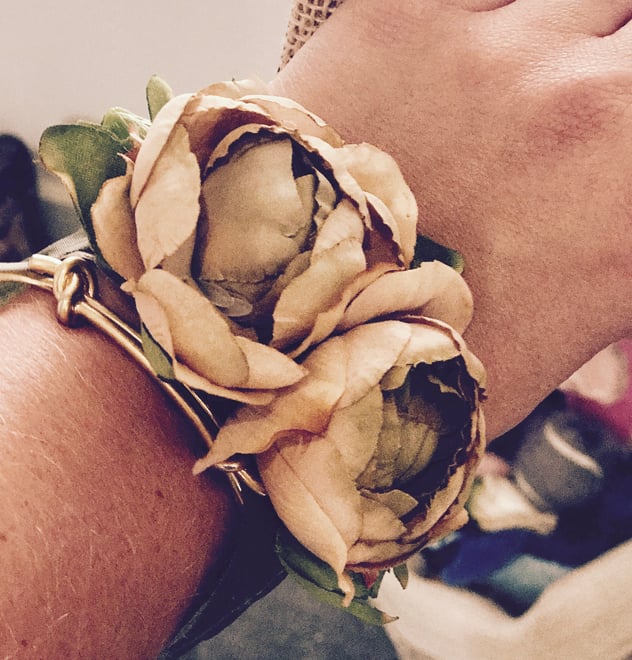 BUT, if you want another option you can have a flower bracelet making station or a flower corsage making station where you can either have guests pick up a fun addition to their outfit or make a flower corsage with Fetes de Fleurs Flower Party Host's help.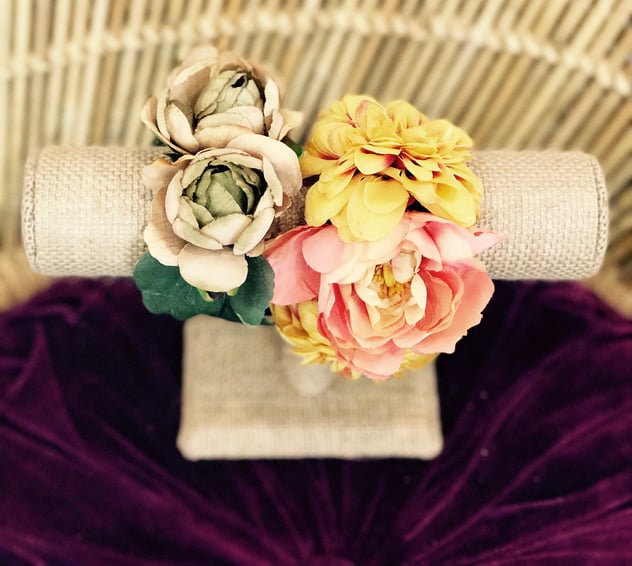 Boutonniere making station for then men to partake in.
Let's not forget about the men here.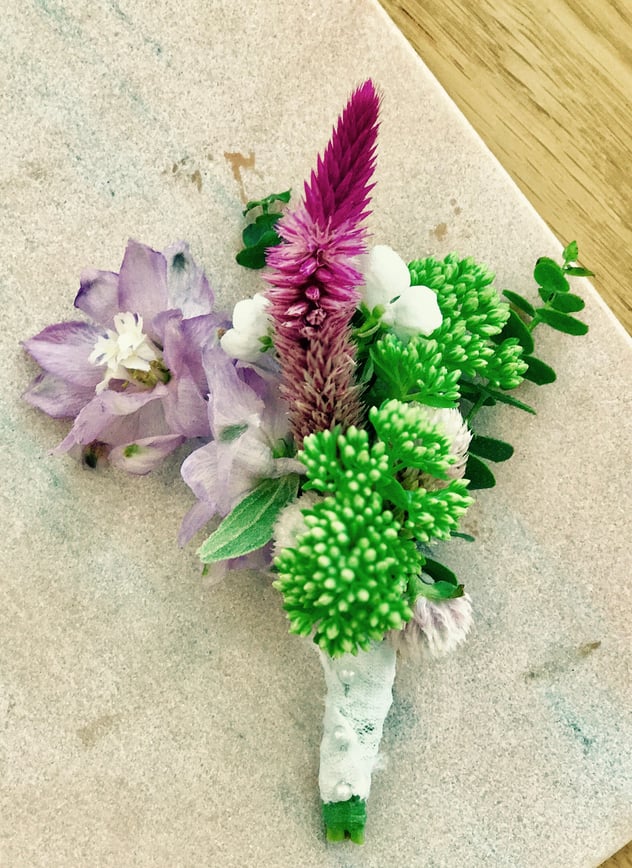 No we will not do that. Allow your male guests to pick out a boutonniere from the boutonniere bar or have a Fetes de Fleurs flower part host help the male guests make up a quick boutonniere to get that last touch to their outfit. :)
Flower Comb Making station or Flowers in Your Hair Bar
Maybe you are a super boho bride who wants your guests to be able to add flowers to their hair. We have you covered with the "Flowers in Your Hair Bar."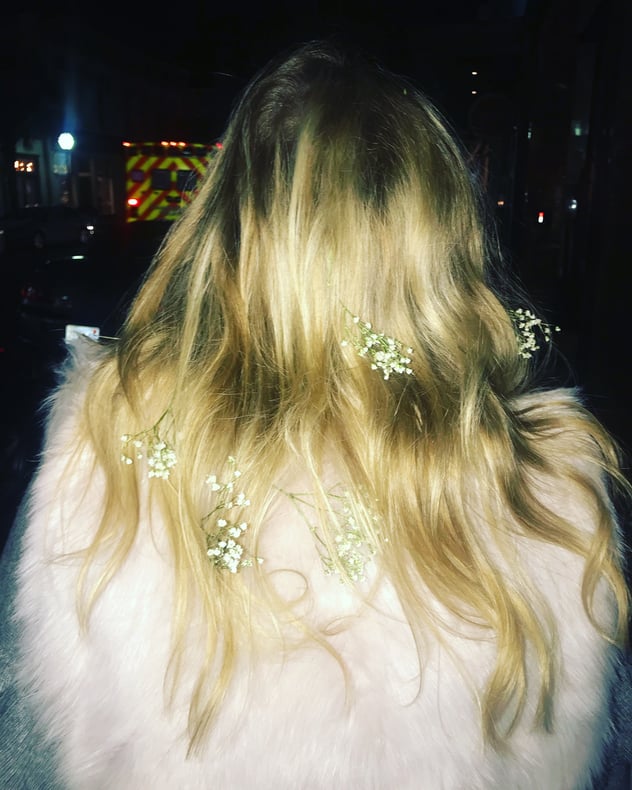 We can do simple additions to any hair style so that your guests have a great addition to their hair. I mean who doesn't like adding flowers to their hair? And, THINK of the amazing pictures you will have.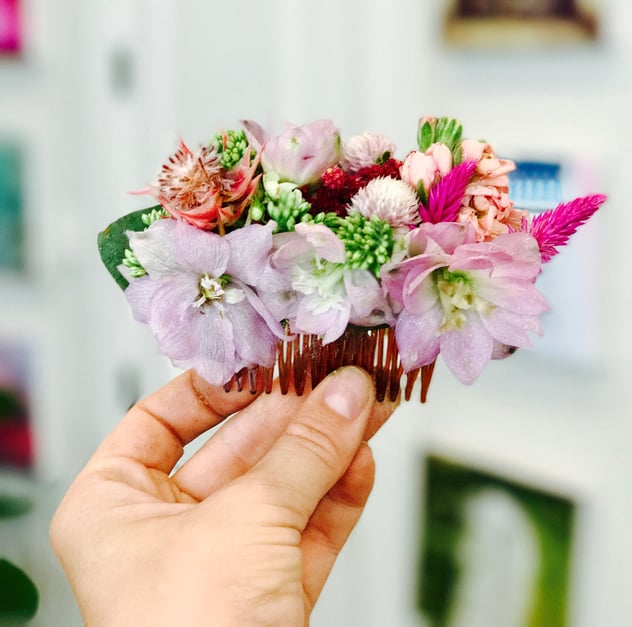 Also, it is so fun for the guests because its a different and unique activity for them to partake in at the wedding cocktail hour. If the guests wants to add in a floral comb to their look and hair we have you covered there too. We can have fresh flower combs ready as well as silk flower combs for your guests to wear.
A flower bouquet bar to go as a wedding guest gift!
What about when the bride and groom are taking off at the end of the dancing and desserts?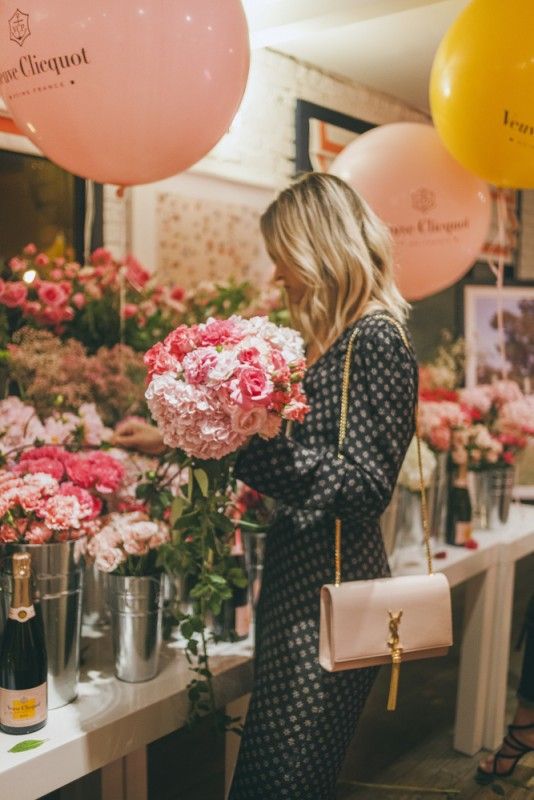 Encourage your guests to put together a simple and cute bouquet to go via a flower bouquet bar.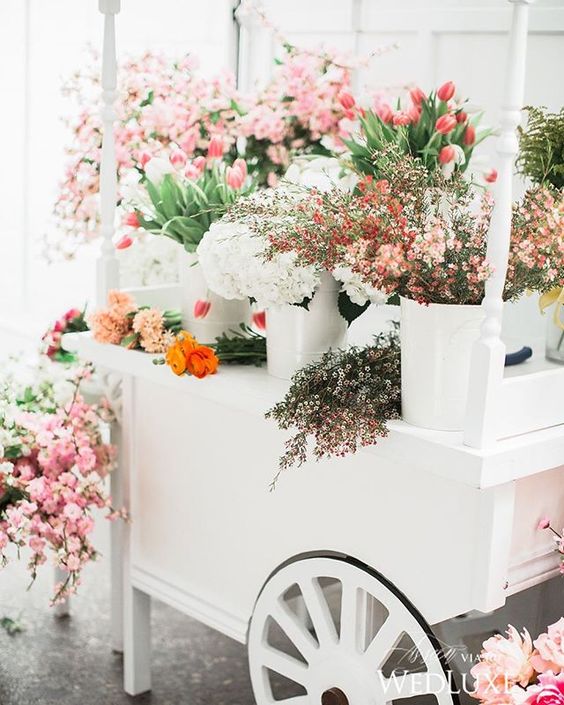 This is a great idea for your wedding guests if you want to have them leave with a little something showing them how much you love them and thank them for coming to your wedding.
Last but not least, you might want to encourage your wedding guests to take some fun, flowery photos at the...
Flower Wall Photo Booth
One of the best parts of the wedding night for guests is the great pictures with long time friends and love ones.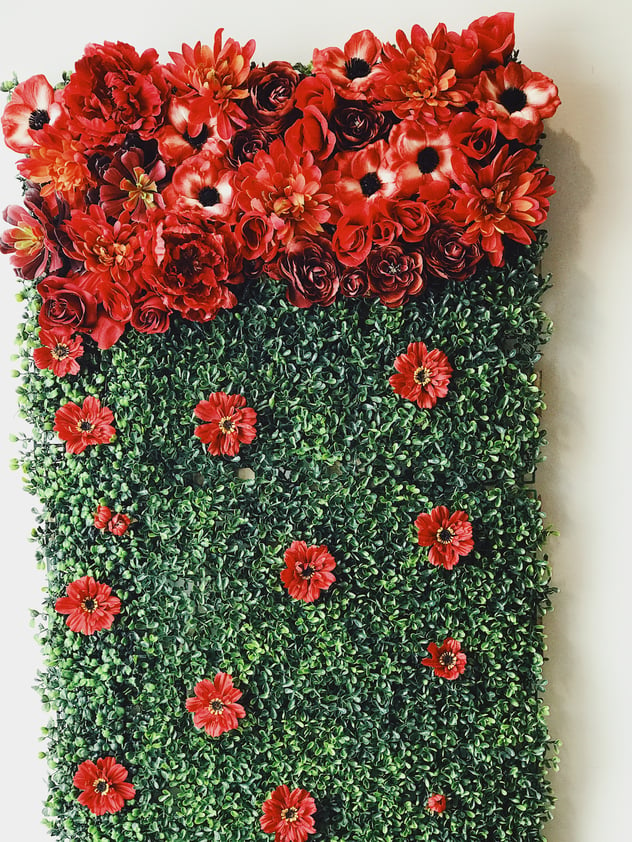 Encourage your guests to stand in front of a flower wall when taking pictures.