A PINK BACHELORETTE PARTY THEME FOR A "FINAL FLAMINGLE BACHELORETTE"
The theme of their weekend is the popular "Final flamingle or Last Flamingle." We see this theme a lot at our bachelorette parties. Their t-shirts were a perfect shade of mint and looked so good with their pink flower crowns. These ladies opted for pink and white colors with real flowers. They also has a pink bachelorette party theme on top of the final flamingle.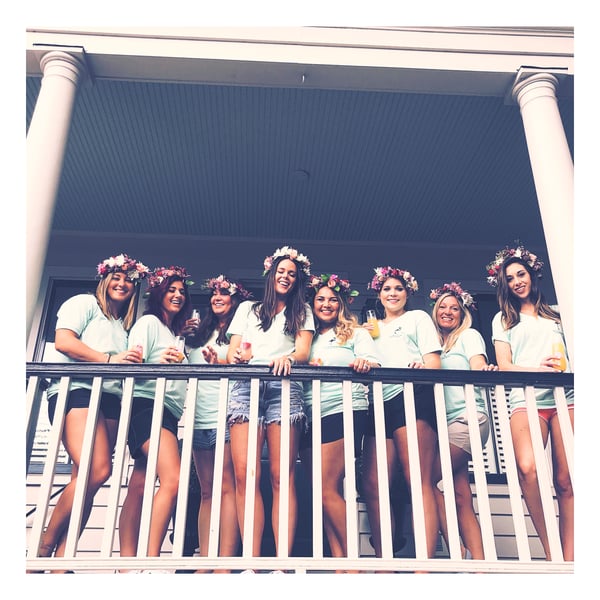 BACHELORETTE PARTY THEMES WE LOVE FOR A SUMMER BACHELORETTE
Sun
Beach
Swimming
Ocean and/or Pool/s
Rose
Drinks
Games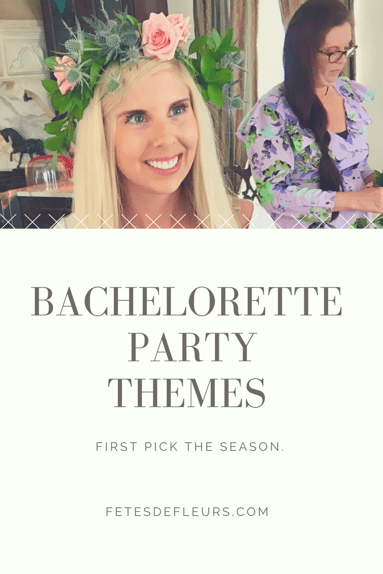 A FOLLY BEACH BACHELORETTE WITH A "SOUTHERN CHARM BACHELORETTE PARTY" THEME
OMG YA'LL these ladies were to die for. I drove out to Folly Beach this past Saturday afternoon for an early evening flower crown workshop for a group of Chicago ladies in for their Folly Beach Bachelorette Party. They were joyful, fun and appreciative of the flower crown class. So of course I loved them! They also had the best, funniest theme ever and right when I got there they started asking me if I knew the people on Southern Charm.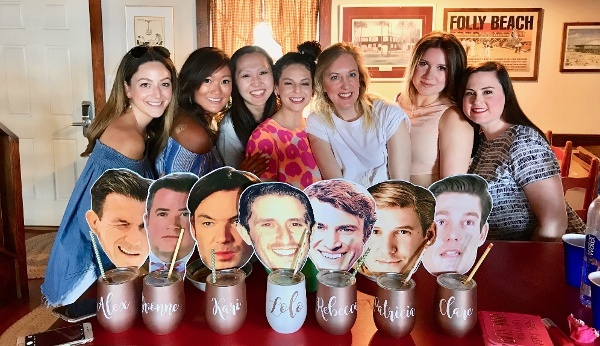 YES WAY ROSE OR ROSE ALL DAY BACHELORETTE PARTY THEME
Do you love the color pink?
Do you love the color rose pink? EVEN BETTER, GIRL.
Do you love wine?
Do you love ROSE wine?
Do you like the most girly of things?
Do you love cute and pretty things?
Okay, you are meant to do the ROSE ALL THE WAY bachelorette party theme and bachelorette party hashtag.
If you want to have the best ROSE ALL THE WAY bachelorette party weekend we suggest making sure your weekend consists of the following things and items.
A WINE THEMED BACHELORETTE PARTY WITH FLOWER CROWNS- WILL YOU ACCEPT THIS ROSE?!
Picking your bachelorette party theme can be just as hard as finally deciding on a location. Once your have your bachelorette party destination then you need to figure out the overall direction and theme of your weekend. We are starting to round up some of our favorite bachelorette theme party ideas for you in our blog post recaps of our parties. Our flower crown bachelorette parties tend to have some kind of overall theme to their bachelorette weekends so we thought we would incorporate those into the party recaps to give you some ideas for your bachelorette party themes for your weekend trips!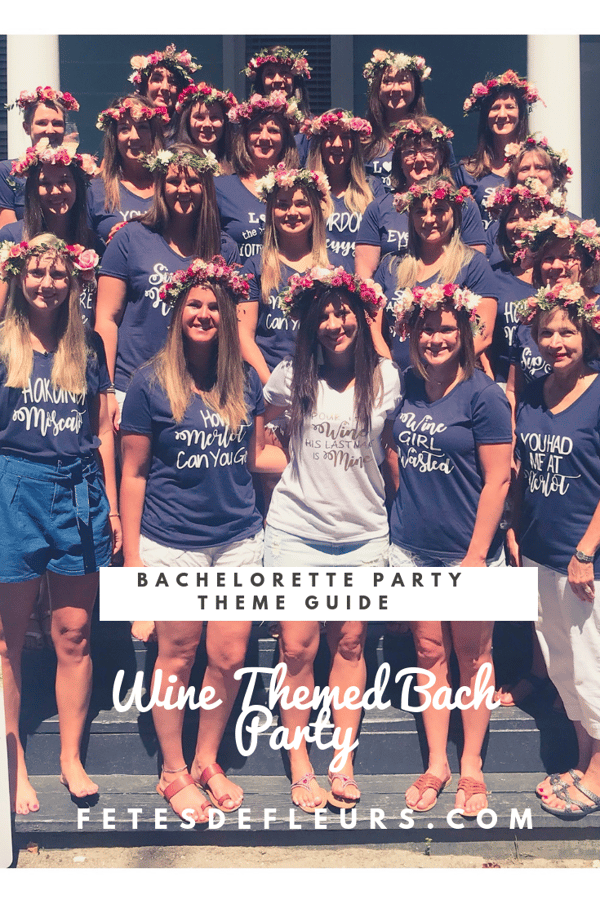 2019 BACHELORETTE PARTY THEMES: THE BEACH BACHELORETTE PARTY GUIDE
So you have decided that you are going to go to a beach for the bachelorette party! GOOD IDEA! What can go wrong if you are spending your time in a beach town or close to a beach for a weekend or a long weekend with the bride tribe. A beach bachelorette party theme is perfect if you are the group who loves to chillax at the beach or pool with some rose or fun tropical drinks. You have such great options on places that you can go to that are either at the beach or close by the beach.
BACHELORETTE PARTY THEMES WE DIG: THE FEYONCE BACHELORETTE PARTY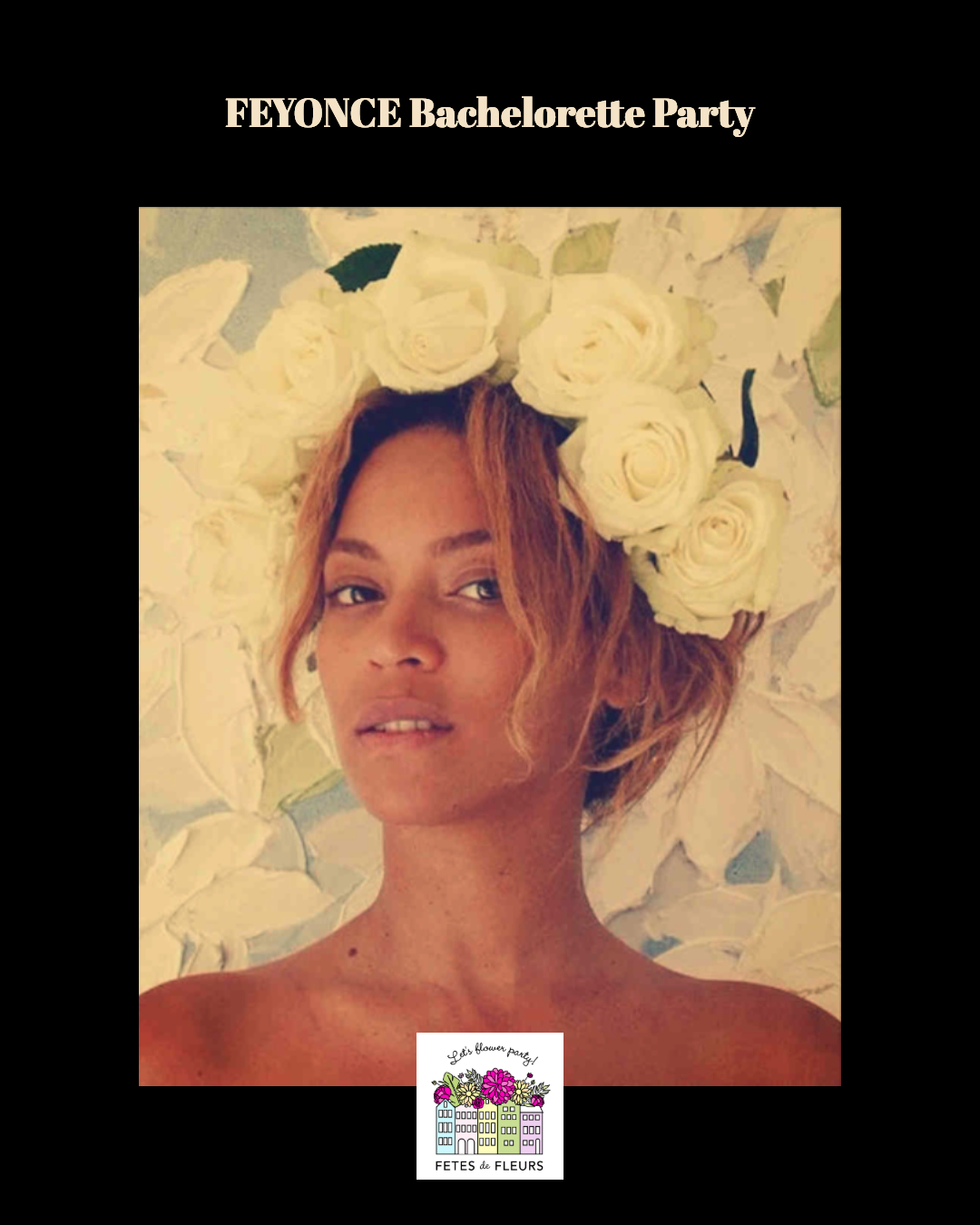 Alright who doesn't love the QUEEN BEY, herself? We love her and we love that she dons flower crowns like the GIRL BOSS that she is on the reg. We are pumped to highlight our favorite things about a FEYONCE bachelorette party theme because well, Beyonce loves flower crowns and that means we have to feature this bachelorette theme. If you search Beyonce flower crowns you will see how many images of the boss come back for you to admire. So in floral fashion we thought we would highlight one of our favorite bachelorette party themes in hopes that we see more of this in the year ahead.
HERE IS EVERYTHING YOU NEED TO BUY TO HAVE THE BEST

FEYONCE BACHELORETTE PARTY THEME

AND ALL THE BEST BACHELORETTE DECORATIONS IN LINE WITH THIS QUEEN-LIKE BACHELORETTE PARTY THEME.
BE LIKE THIS BLOGGER BRIDE TO BE WITH A ROSE GOLD BACHELORETTE PARTY: BACH & BOUJEE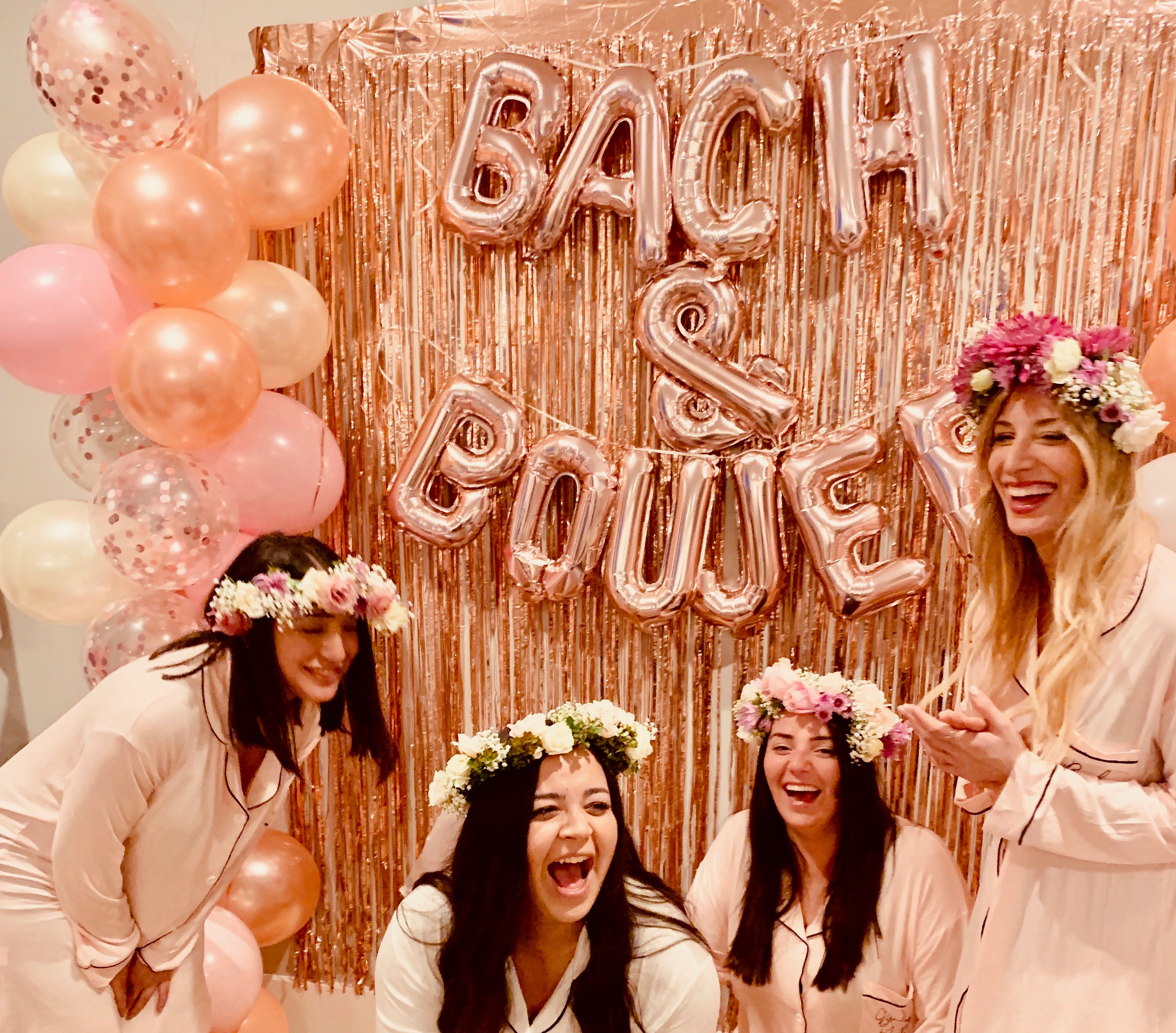 We had the opportunity to spend a lovely evening with a Charleston bride tribe having a beach bachelorette party out at one of our beautiful beaches here in Charleston, Folly Beach this past weekend. We thought we would share with you some of the highlights of their Bach and Boujee themed bachelorette party that we got to take a small part in with our flower crown workshop at their Folly Beach rental house on the beach.
THE PREGNANT BACHELORETTE PARTY WITH ALCOHOL FREE BACHELORETTE PARTY IDEAS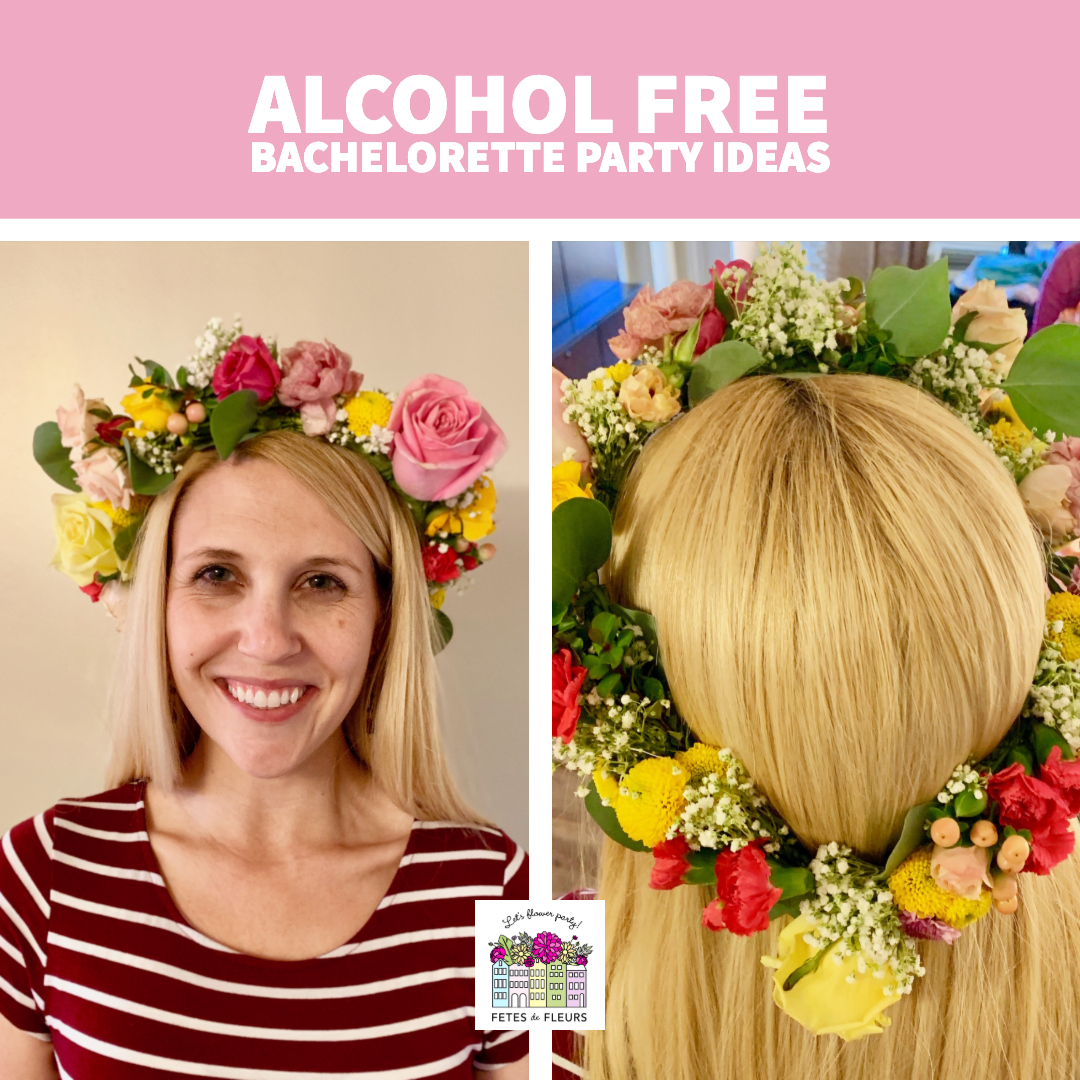 Maybe your bride to be that you are planning a bachelorette party for is pregnant. Or maybe some of your bridesmaids are pregnant. You are likely trying to plan a bachelorette party celebration that is more friendly to people who might not be drinking or partying as much as the traditional bachelorette party. We are here to help you with some alcohol free ideas for a bachelorette party that is friendly to people who might not drink and friendly to the pregnant group!
BLUE AND WHITE FLOWER CROWNS FOR A BEACH BACHELORETTE PARTY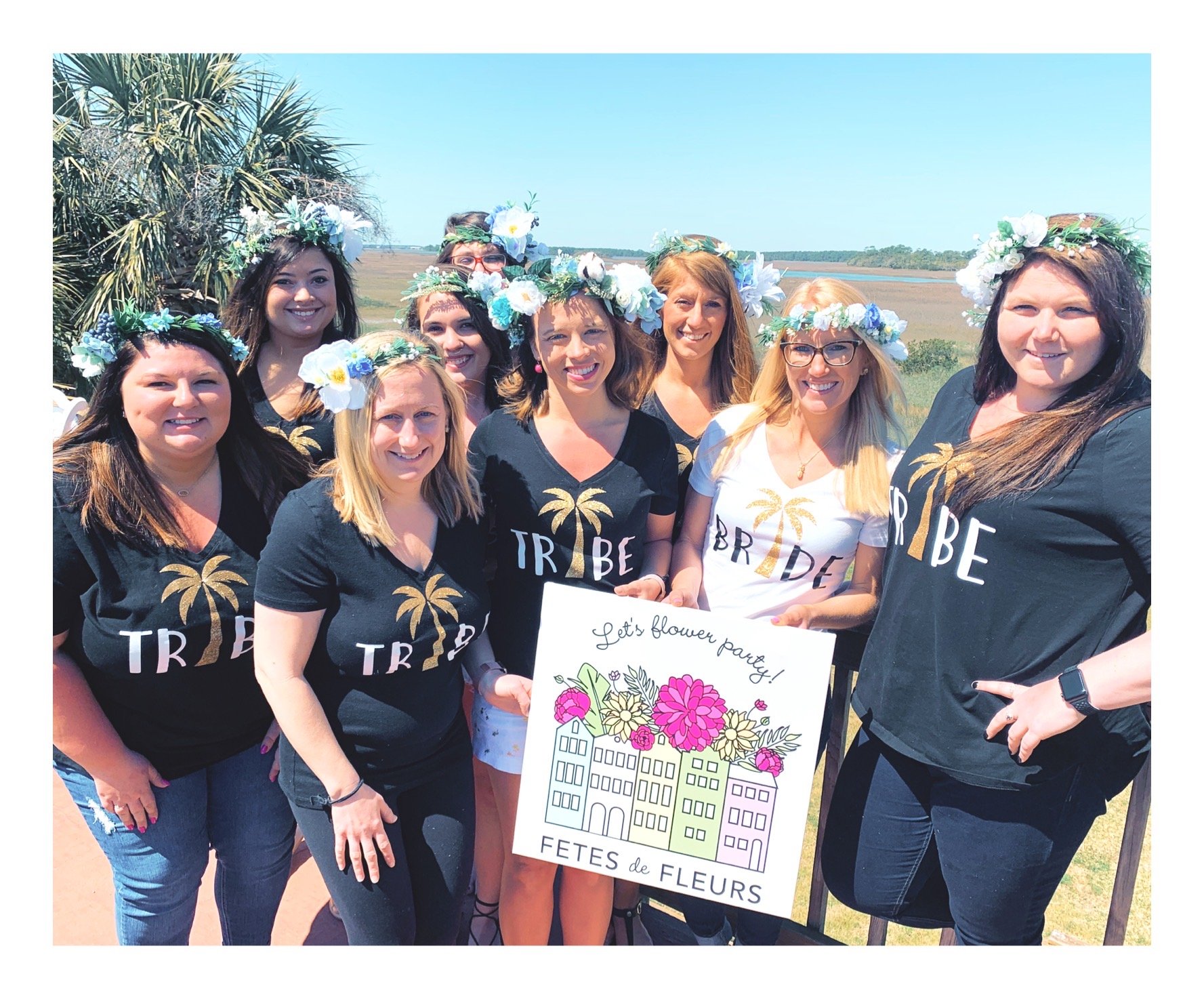 Are you heading to a beach location for the bachelorette party?!?! We are so glad that you are! Any beach trip is my favorite trip. Combine the beach with all of your besties and a bachelorette party - then you have yourself a fabulous weekend in the making.
ROUNDUP OF THE CUTEST MISS TO MRS BACHELORETTE PARTY DECORATIONS AND SUPPLIES
I love the simplicity of the Miss to Mrs bachelorette party theme. I think it is a super cute, easy way to celebrate your bride to be without overdoing it and having to think too hard on what your bachelorette hashtag should be. It is cute on its own and simple. Making things easier on you as you plan the bachelorette bash.