FINALLY HAPPENING: NASHVILLE BACHELORETTE PARTY
Nashville is a HUGE bachelorette destination. There are about 3600 searches on Google each month for Nashville bachelorette party keywords. The way I go about picking the cities to enter for our flower crown party markets is by researching where ladies tend to go for bachelorette weekends. Nashville bachelorette parties is a huge market and we are more than excited to finally be able to launch there and support your bride tribes with flower crown parties on your weekend in Nashville.
Nashville is a perfect place for bachelorette parties and here are some of our favorite reasons why we know you will love doing a Nashville bachelorette party!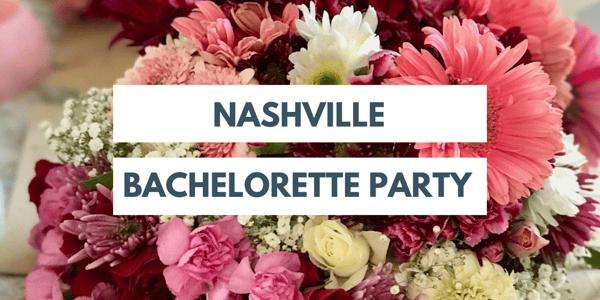 NASHVILLE BACHELORETTE PARTY IDEAS
We have officially launched in Nashville YA'LL!
Nashville is a perfect new location for a flower party hostess for MANY reasons. So without further ado I wanted to introduce everyone to our newest flower party hostess who will be taking care of you for all your floral party needs in Nashville.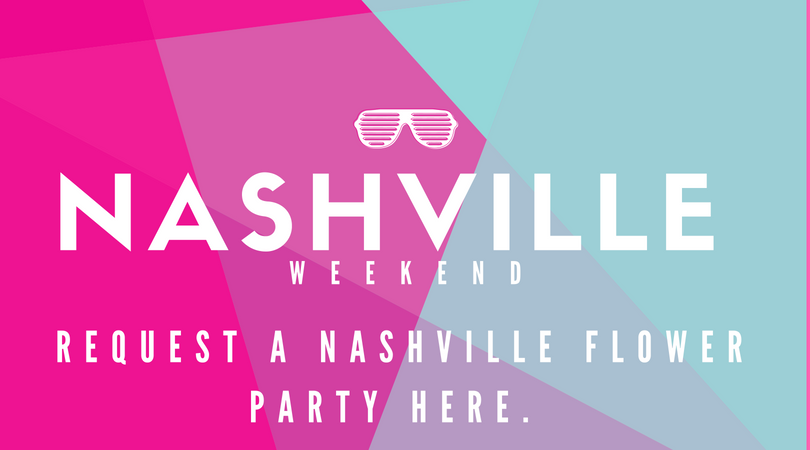 NASHVILLE BACHELORETTE PARTY: THE FLOWER CROWN WORKSHOP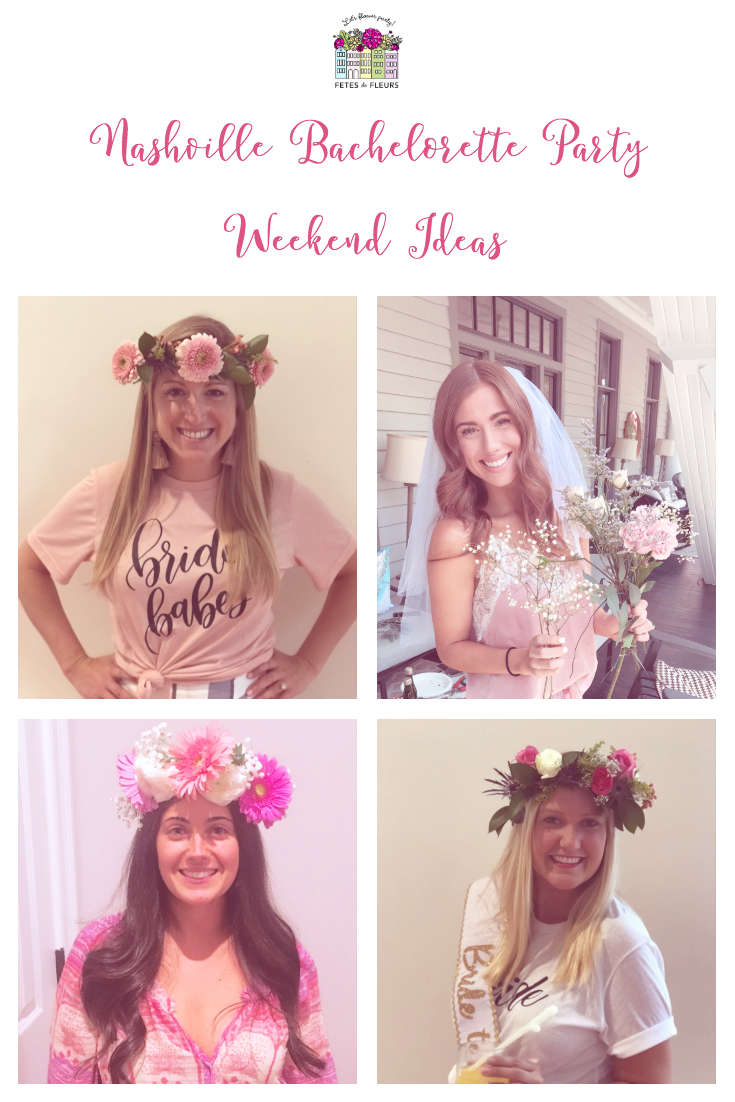 Hi you lovely folks who are planning a bachelorette party in Nashville! We are so excited to announce that we are launching in Nashville starting TODAY. :) We have wanted to have Nashville as a location for Fetes de Fleurs flower parties for a LONG time so we are beyond happy to launch here and help you flower party in floral style for all your bachelorette party needs.
THE TOP NASHVILLE COUNTRY MUSIC STAR OWNED BARS FOR YOUR NASHVILLE BACHELORETTE PARTY WEEKEND PLANS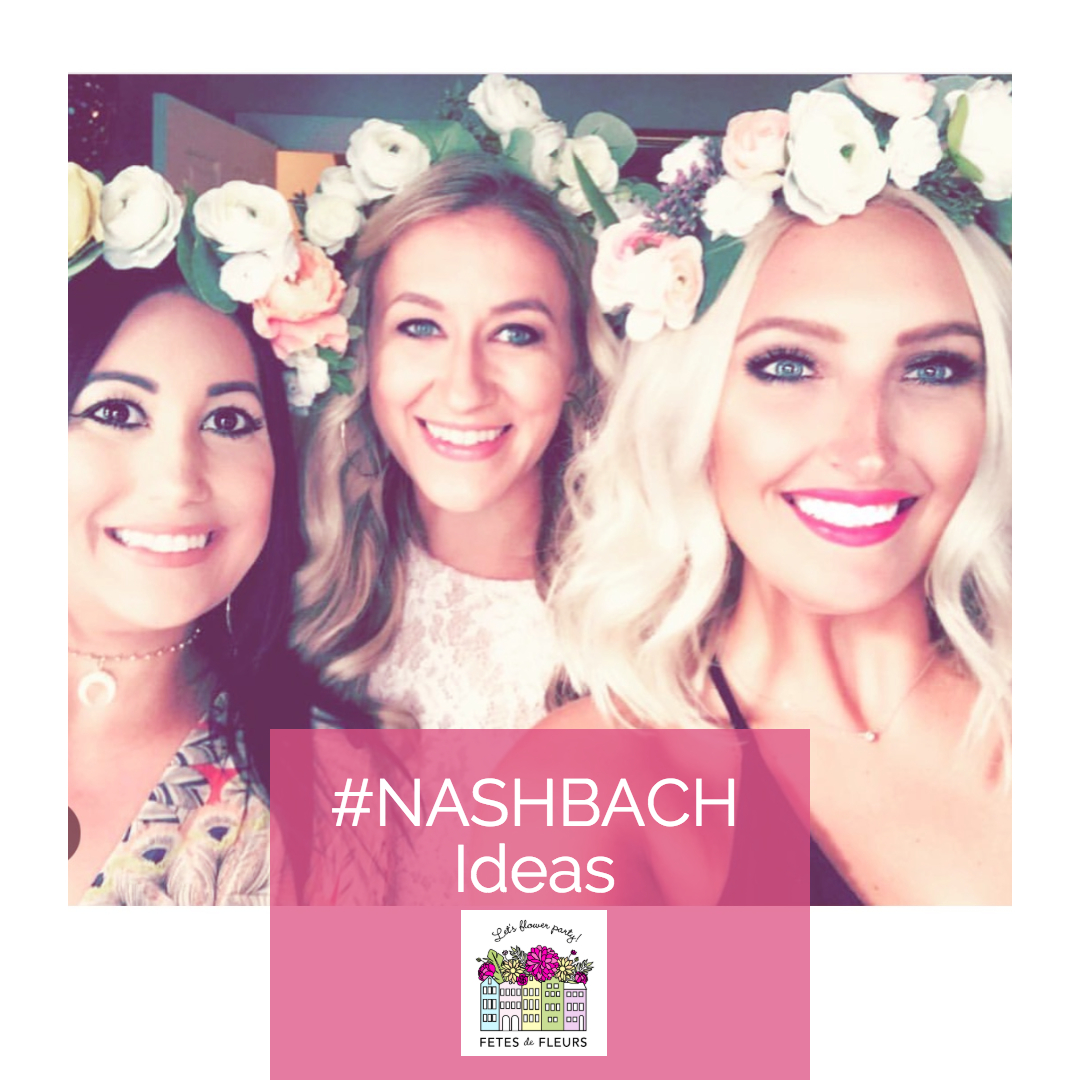 The most iconic street in our city is home to the best honky tonks and music bars in the world. What you might not know is that the biggest stars in country music have started to create their own additions to the Broadway skyline with namesake entertainment meccas for you ladies to visit while on your Nashville bachelorette party weekend. These bars aren't just a place to get a drink - they are a true Nashville experience that you have to make sure you make a part of your Nashville weekend plans. Part Honky Tonk, part dance party, and part restaurant, you can't go wrong with adding any or all of these hot spots to your NashBash itinerary!
THE CUTEST SPOTS IN NASHVILLE FOR INSTAGRAMMABLE GROUP PHOTOS FOR YOUR NASHVILLE BACHELORETTE PARTY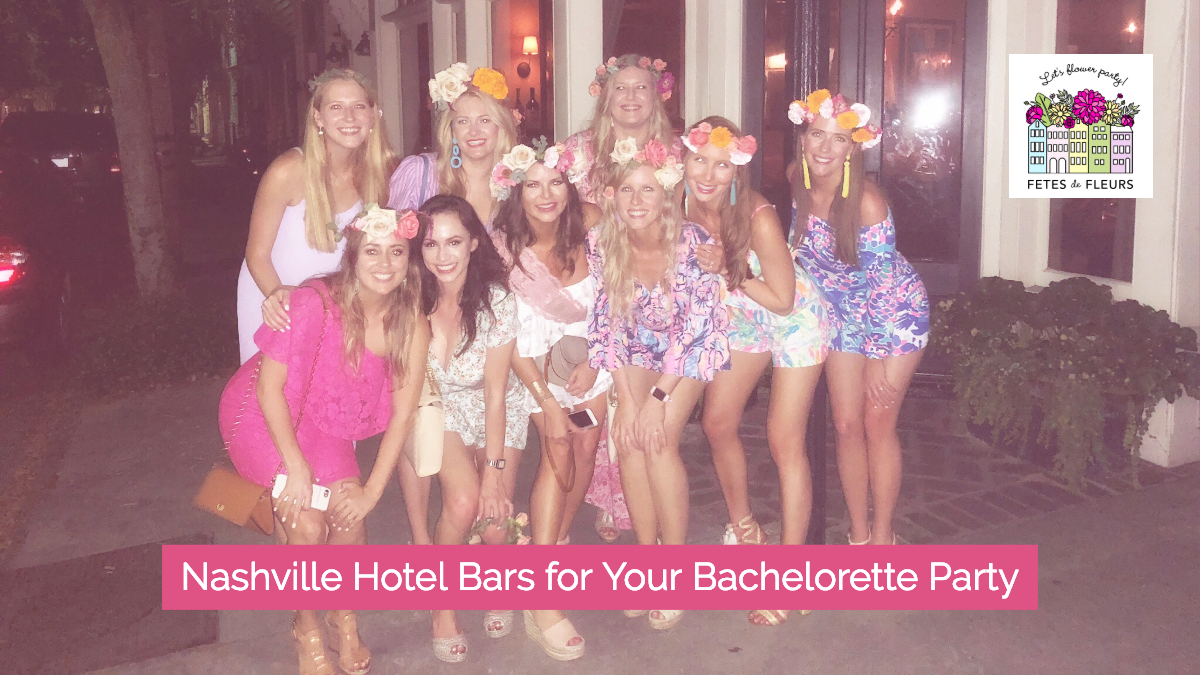 Of course, the best part about getting together with your girlfriends for a poppin' bachelorette party or girls' weekend in Nashville is the company of your gal pals. But let's be honest, to commemorate the occasion, no weekend would be complete without a bevy of amazing photos of you and your girls to enjoy for years to come. So go ahead, do it for the 'gram! We compiled a list of the best spots in Nashville for group photos that will have you hashtagging #takemeback for months to come.
THE MOST WALKABLE UP AND COMING NEIGHBORHOODS IN NASHVILLE FOR YOUR NASHVILLE BACHELORETTE PARTY OR NASHVILLE GIRLS WEEKEND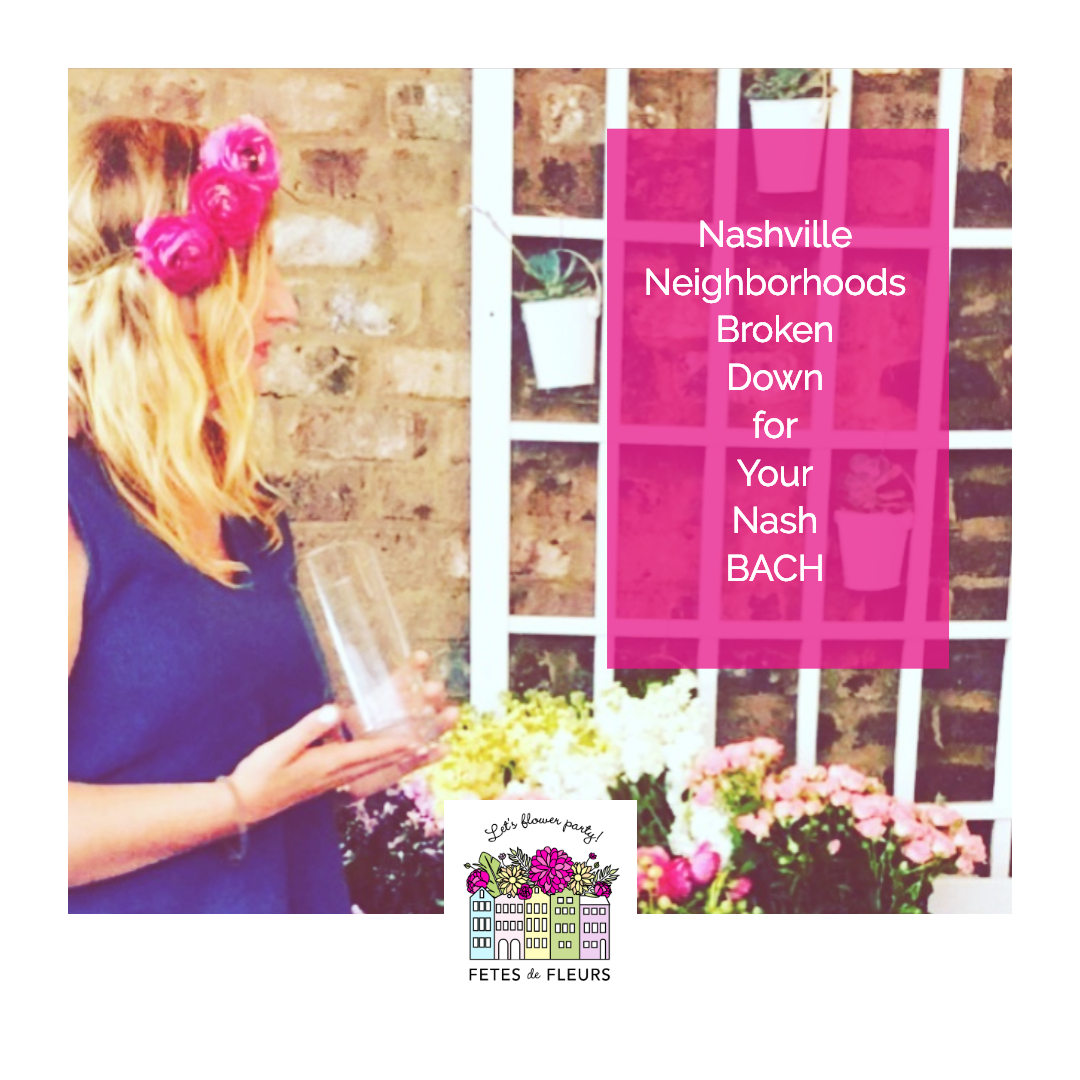 While some cities are have walkable neighborhoods that are seemingly made for city-walkers, Nashville is a unique metropolis that generally requires a car to skip from one neighborhood to the next. Nashville does, however, boast plenty of walkable neighborhoods that are easily accessible and quite affordable when using ride-sharing apps like Uber, and Lyft. But don't you worry ladies- we have covered all the hottest, new and up and coming neighborhoods in Nashville for your Nashville bachelorette party or your ladies weekend in Nashville.
THE TOP CUTE, GIRLY THINGS TO DO ON YOUR NASHVILLE BACHELORETTE PARTY OR NASHVILLE GIRLS WEEKEND
Nashville has so many good things that you can do. Nashville has plenty of cute neighborhoods that you can walk around and bop around on your bachelorette party in Nashville. These neighborhoods also have super, super cute boutiques. We wanted to round up some of our favorite Nashville boutiques and stores to visit while you are working on planning your bachelorette party weekend in Nashville.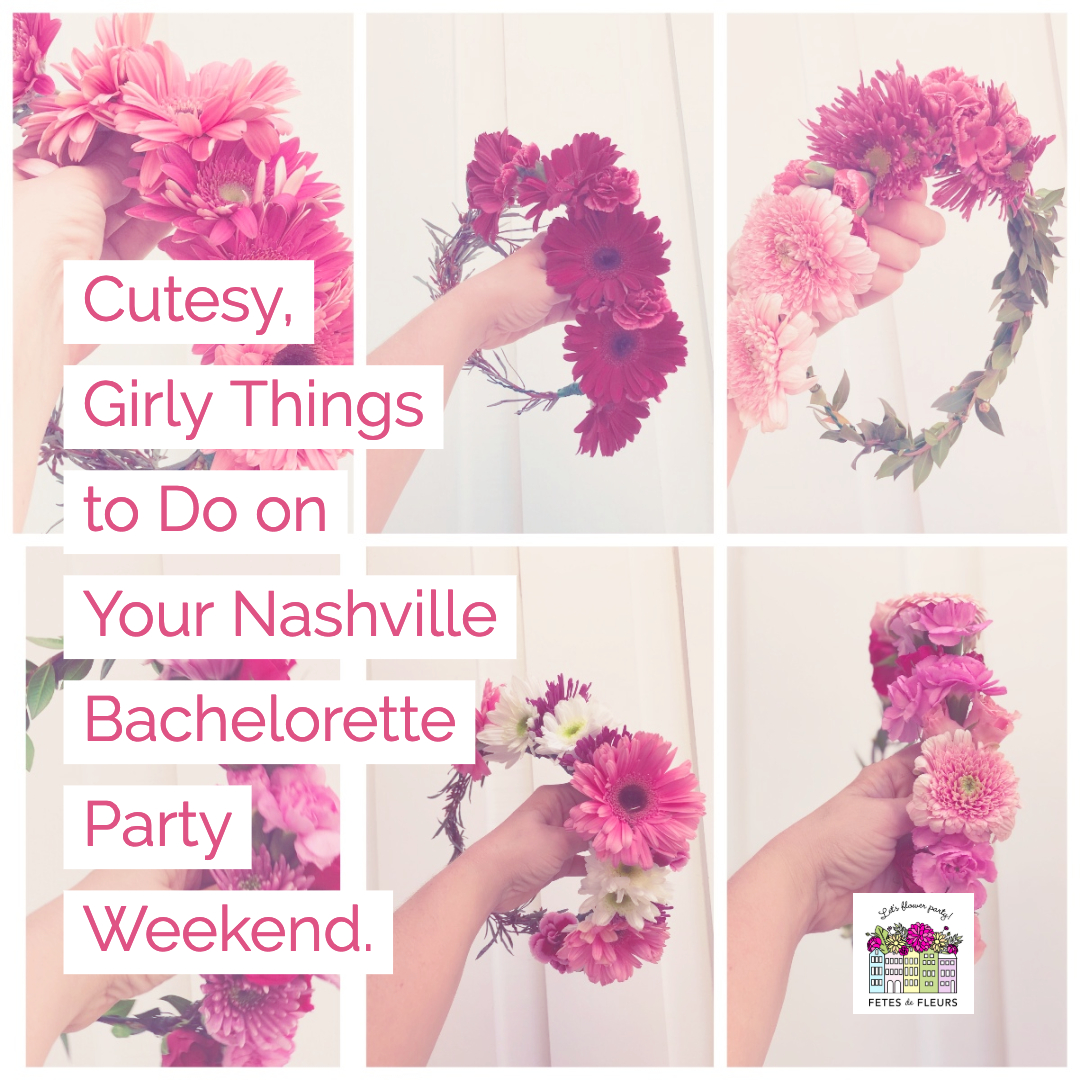 NASH BASH: THE BEST NASHVILLE BACHELORETTE PARTY DECORATIONS FOR YOUR AIRBNB OR HOTEL ROOM
Figuring out where to spend your bachelorette party weekend is one of the toughest parts of the bachelorette party planning process. Everyone has their own ideas on where they want to spend the bachelorette party weekend and maybe they don't all line up. If you have contemplated doing your bachelorette party in Nashville you will not be let down. Nashville is a fun city to visit in general but when you combine the trip with a bachelorette party you are sure to have an outstanding time.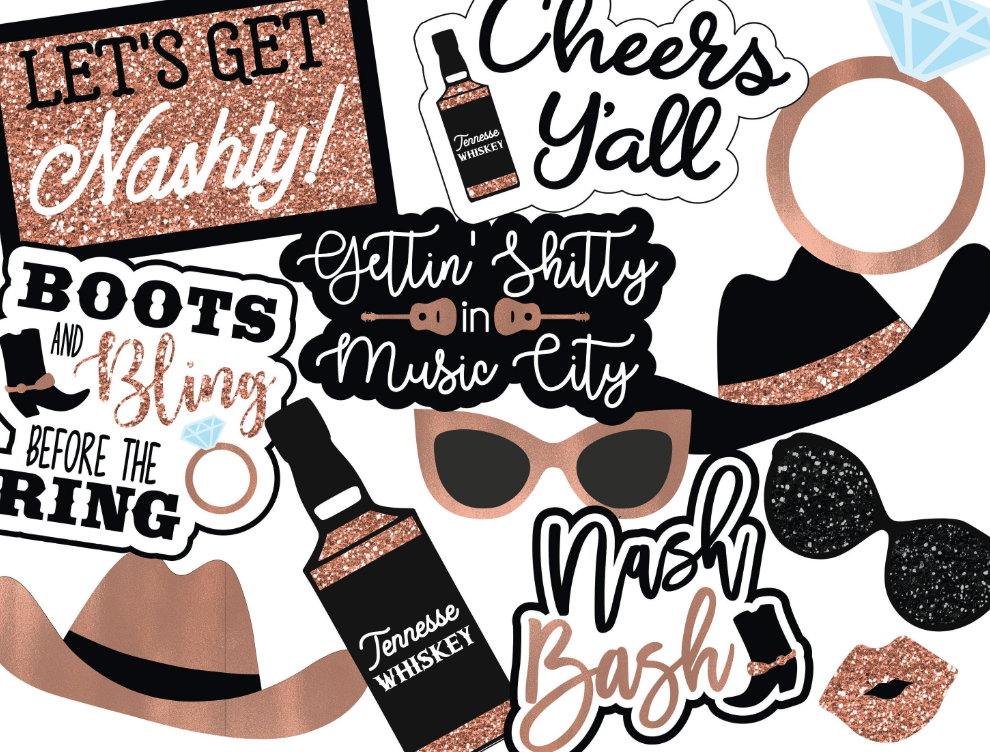 Nashville is one of 2019's top bachelorette party destinations for groups this year (and many years) and for good reasons. Picking a city to spend the bachelorette party in is important because you want to pick a place that has enough to do for the weekend and is also a cool city or spot to visit. Nashville has lots of things to do, food to eat, drinks to be drunk and well, it works out great for picking your bachelorette party decorations too. We hope you have the best weekend on your Nashville bachelorette party celebrating your bride to be!