If you are coming to Charleston, SC for your bachelorette party or a girls weekend one of the things you will have to decide on is where to stay (downtown or at the beaches of our beautiful city) and then how to spend your time while here. We know that the part around coming up with the plan for each day can be daunting and overwhelming for most groups. So we wanted to take that pain out of that process by helping you with some of our favorite spots and things to do for your bachelorette party in downtown Charleston. Below you will find some ideas for things to do throughout your weekend based on questions we typically get asked at our flower crown workshops. We hope these help you as you plan your itineraries for your bach weekend here in Charleston!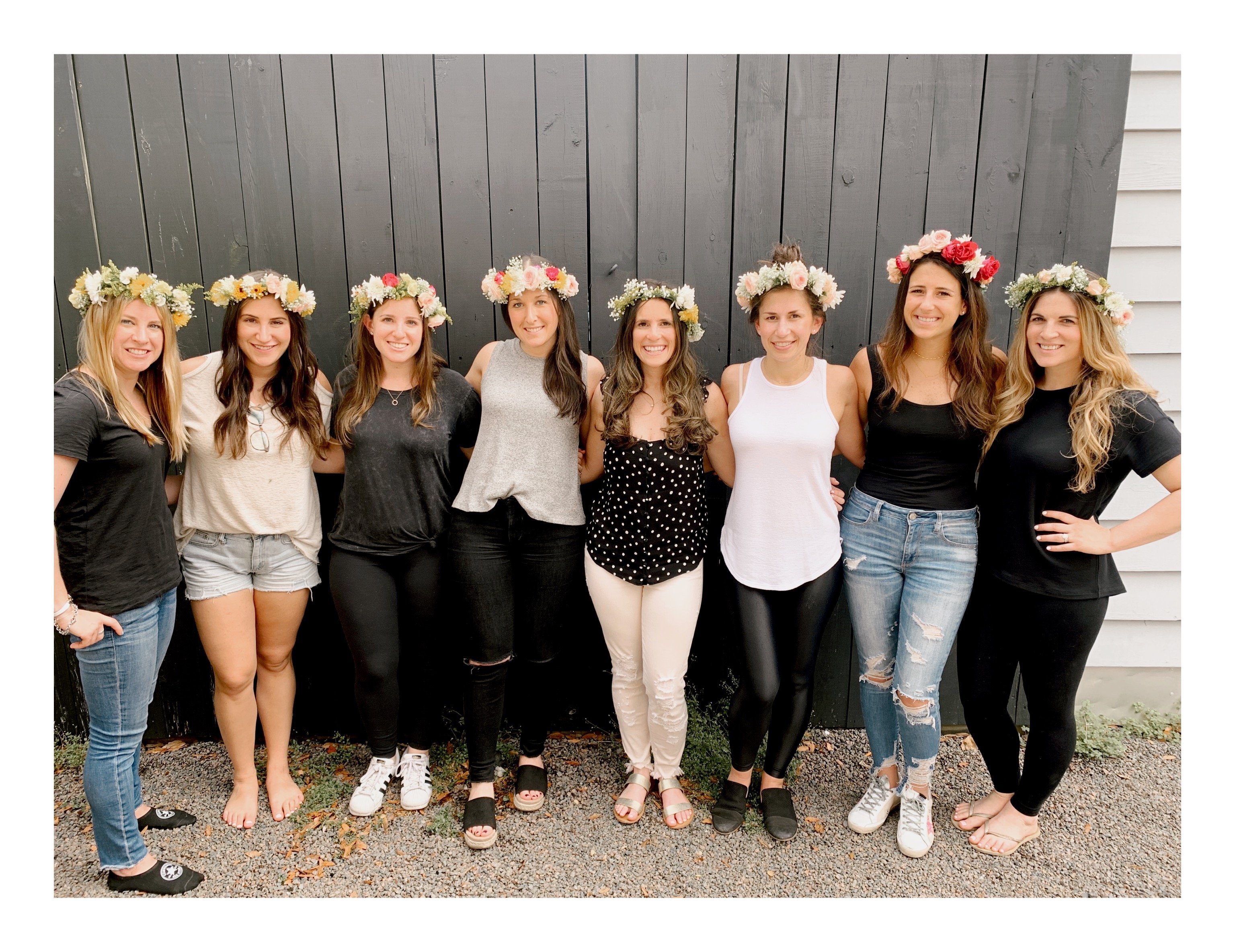 1. Decide what part of Charleston you want to stay in.
Your options to stay here in Charleston are really only 2 areas:
Downtown Charleston
Beaches of Charleston
2. Next, you will have to figure out what your bachelorette party weekend itinerary is going to be.
We wrote an article (see below link) that goes over what to think about when planning a beach bachelorette party here in the Charleston area. Probably helpful to read that guide as well as what we put below.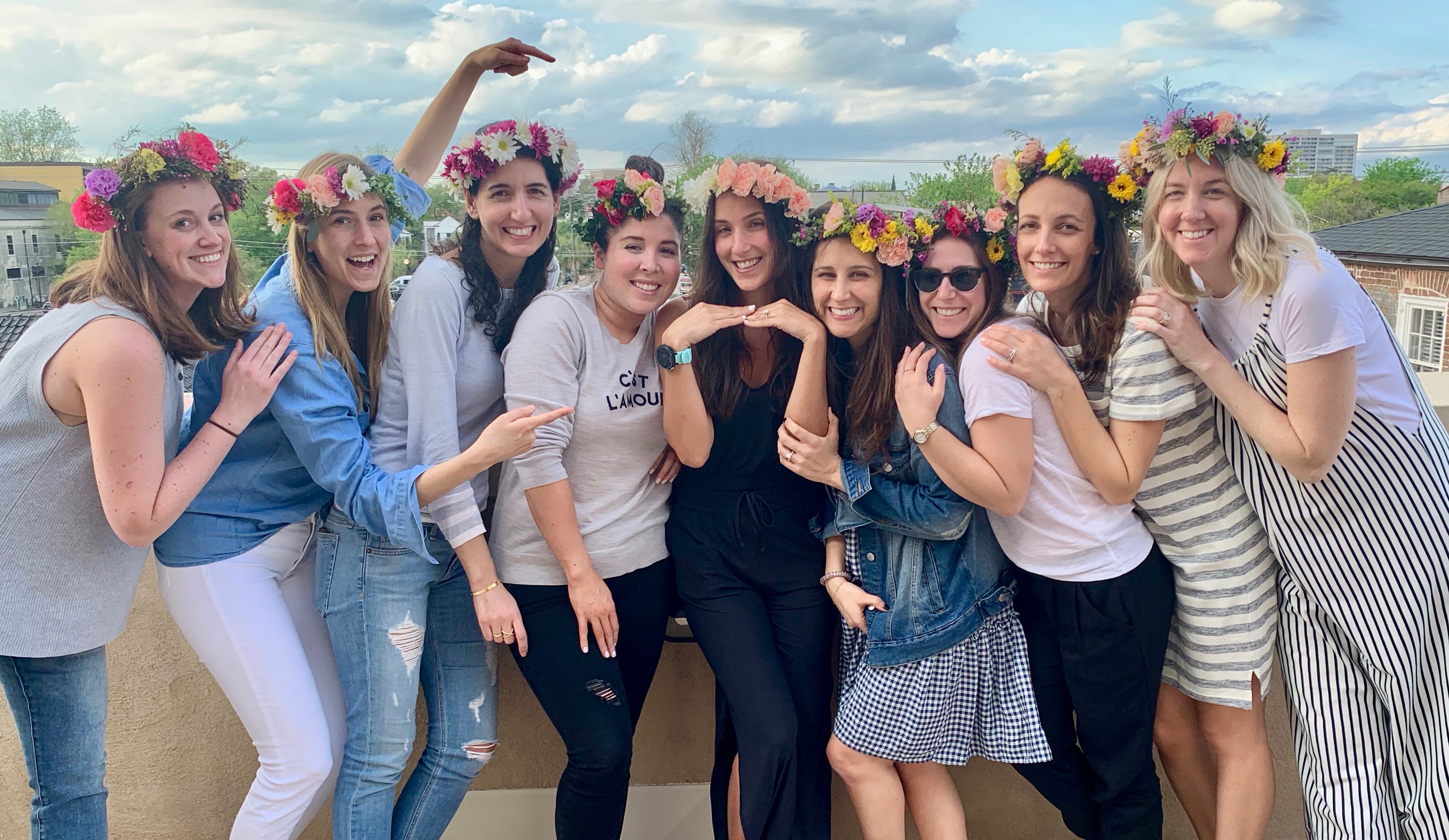 A GUIDE TO CHARLESTON BEACHES FOR YOUR CHARLESTON BACHELORETTE PARTY OR CHARLESTON LADIES WEEKEND
Since we already wrote an article about how to pick which beach area you want to stay at we thought we would take some time to write out a Charleston bachelorette party itinerary that is specific to downtown. These are our top picks for things to do while here in Charleston regardless of where you end up staying. If you are staying downtown then these are great options for things to do, what to see, eat and do while you are staying downtown. Or even if you are staying at the beach somewhere-- when you come downtown you will know some of our favorite things to do downtown and where to eat while downtown.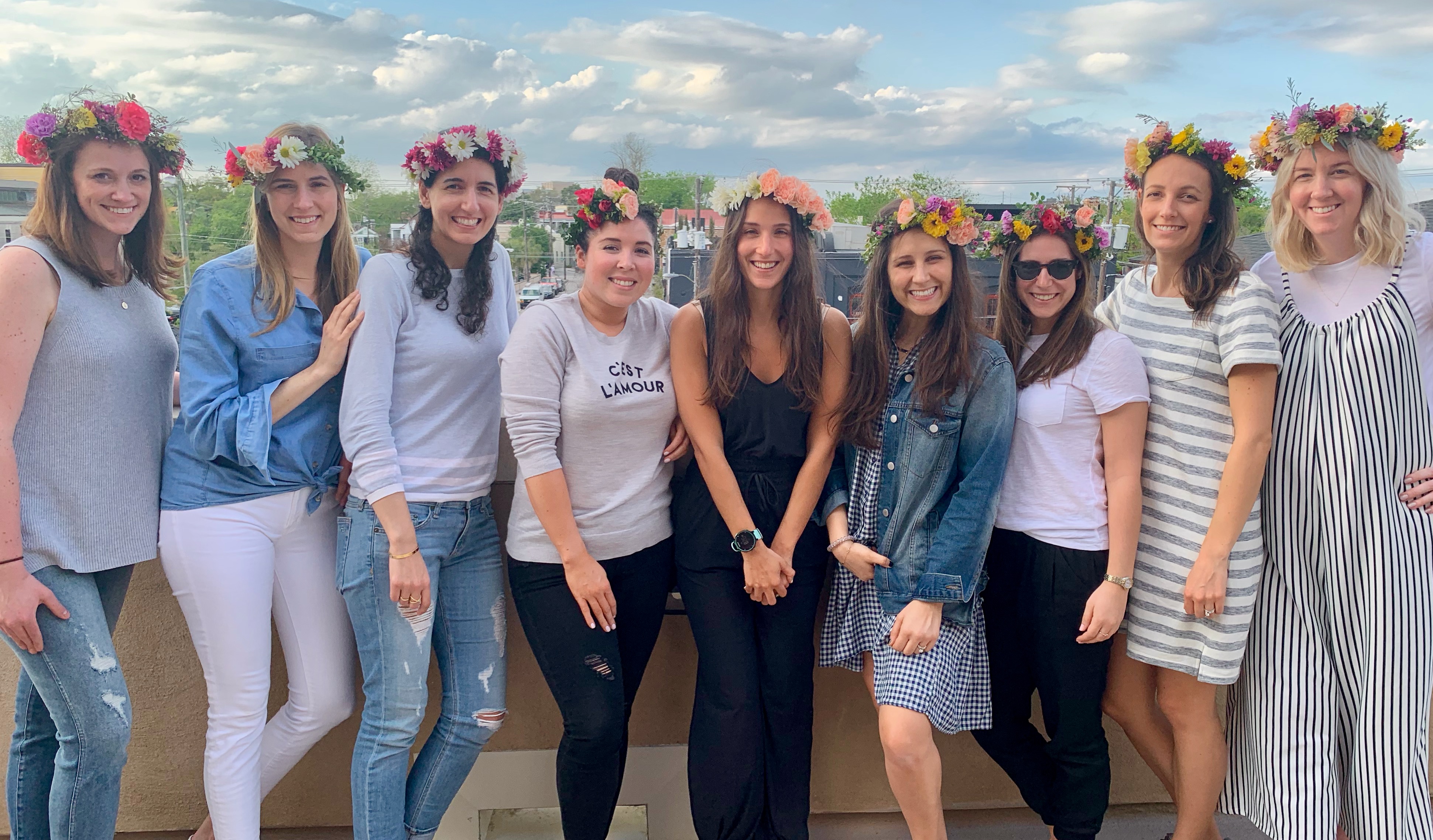 How to Spend a Weekend in Downtown Charleston (Friday, Saturday and Sunday Options)
We broke them down by type of thing to do, eat or drink :)
You will likely get tons of recommendations on things to do, what to eat, what to drink, what to see and do while here in Charleston so we are just going to list our TOP picks for each section here. These are just answers to our TOP things we would recommend for each category. The categories are for questions we typically get asked that we thought we would help you with. Since there are SO many options for each category we are just listing our top favorites. This will also hopefully keep it manageable for you. Also, we are not listing TOURISTY things here so keep that in mind. These are places that as locals of Charleston we would recommend or tell you to do.
Coffee in Downtown Charleston with Good Pastries (think easy, quick breakfast options)
Harbinger Cafe if you want a low key brunch with good vegetarian options. This place is cutesy-cutesy and is really a must see, must do when here in Charleston. We locals love it too. Great spot to get some work done too at cute tables and a cute surrounding with free WIFI. The food and coffee and tea drinks are all superb and different. They have a very cute outdoor patio too if you and your bride tribe want to chill outside while having some breakfast snacks and coffee before walking around downtown or biking around downtown exploring. Check out their instagram here to see what I mean by CUTESY! If you like blue and white and beautiful things you will absolutely walk away from spending a morning here happy that you did!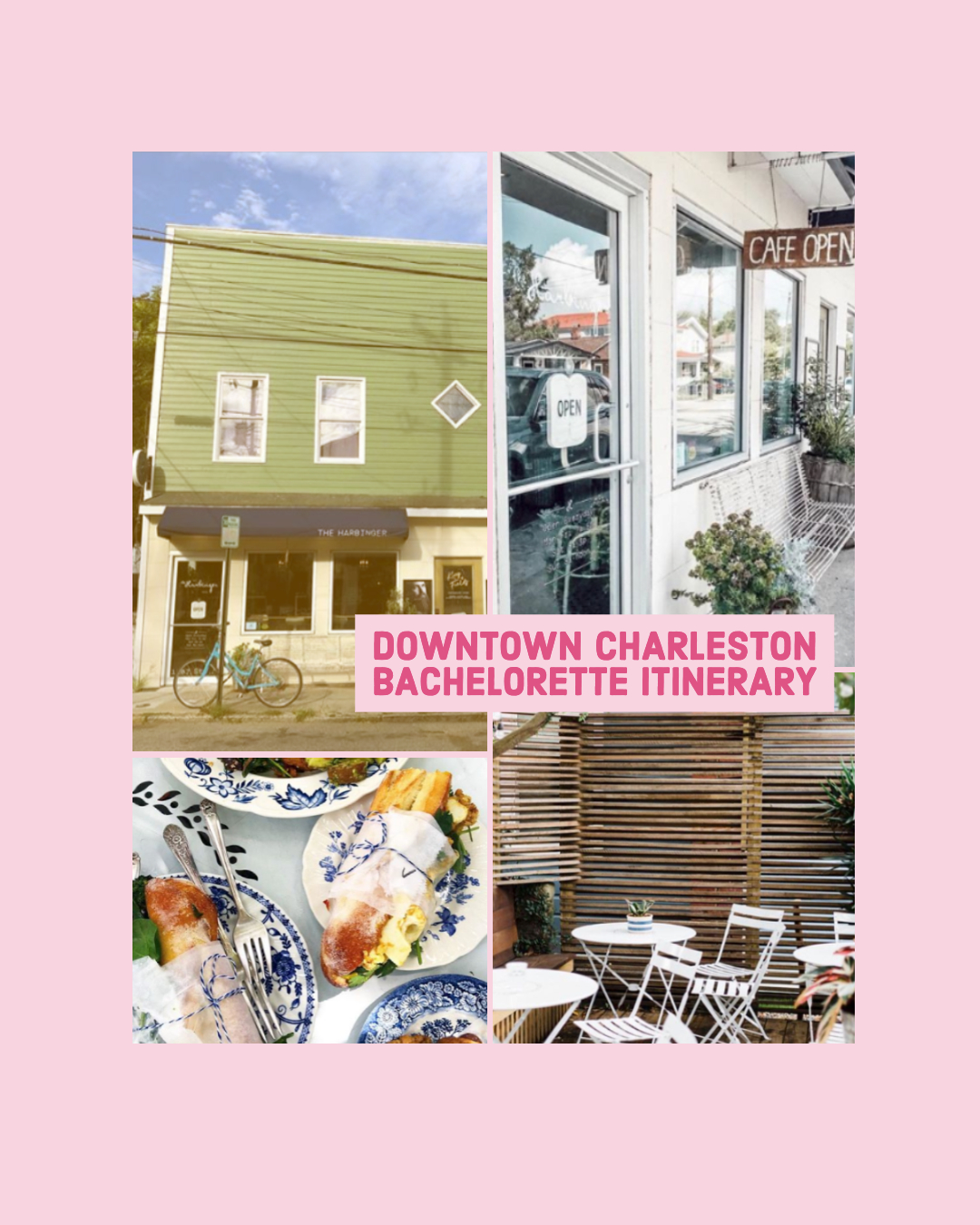 If you happen to go here later on in the day (great lunch spot too and coffee spot pick me up) make sure you hit up our friends next-door to Harbinger Cafe at Monarch Wine shop. You will be happy you went here too - grab some rose for your hotel room or your airbnb here. Ask the amazing staff there what they recommend because they always have the best wine here.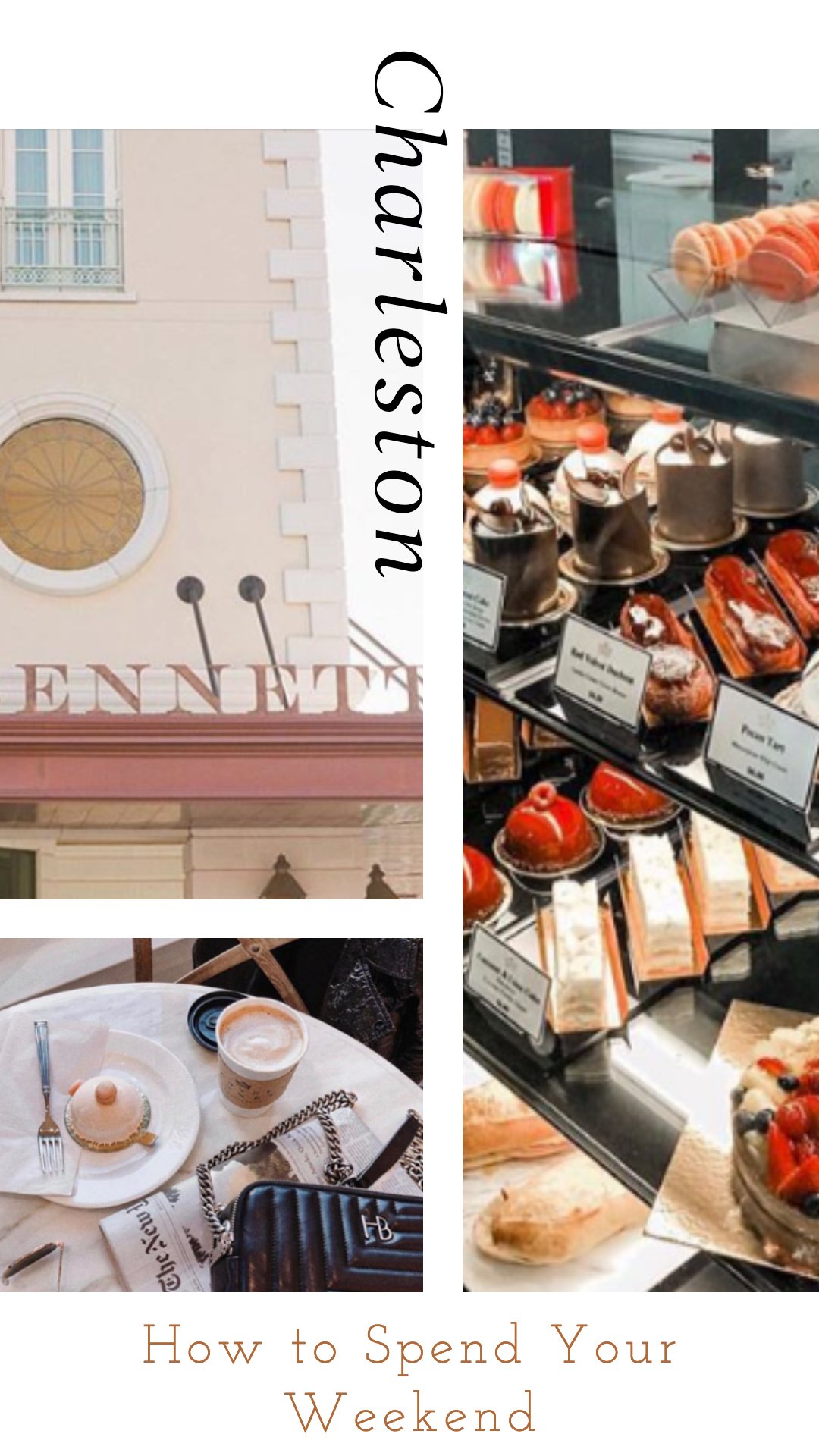 Kodu Coffee (off King Street) - has a cute little courtyard as well that you could sit in. Don't expect tons of options for food here but this is a perfect spot to start your day if you just want some coffee and some sun on their patio before starting your day.
La Patisserie- this is a new spot at the Hotel Bennett. Hotel Bennett is a new hotel on King Street in downtown Charleston that everyone is talking about and loving. This is an upscale coffee shop and place for a pastry. It is on the side of the hotel and is a beautiful spot to spend some time with your friends before bopping around town.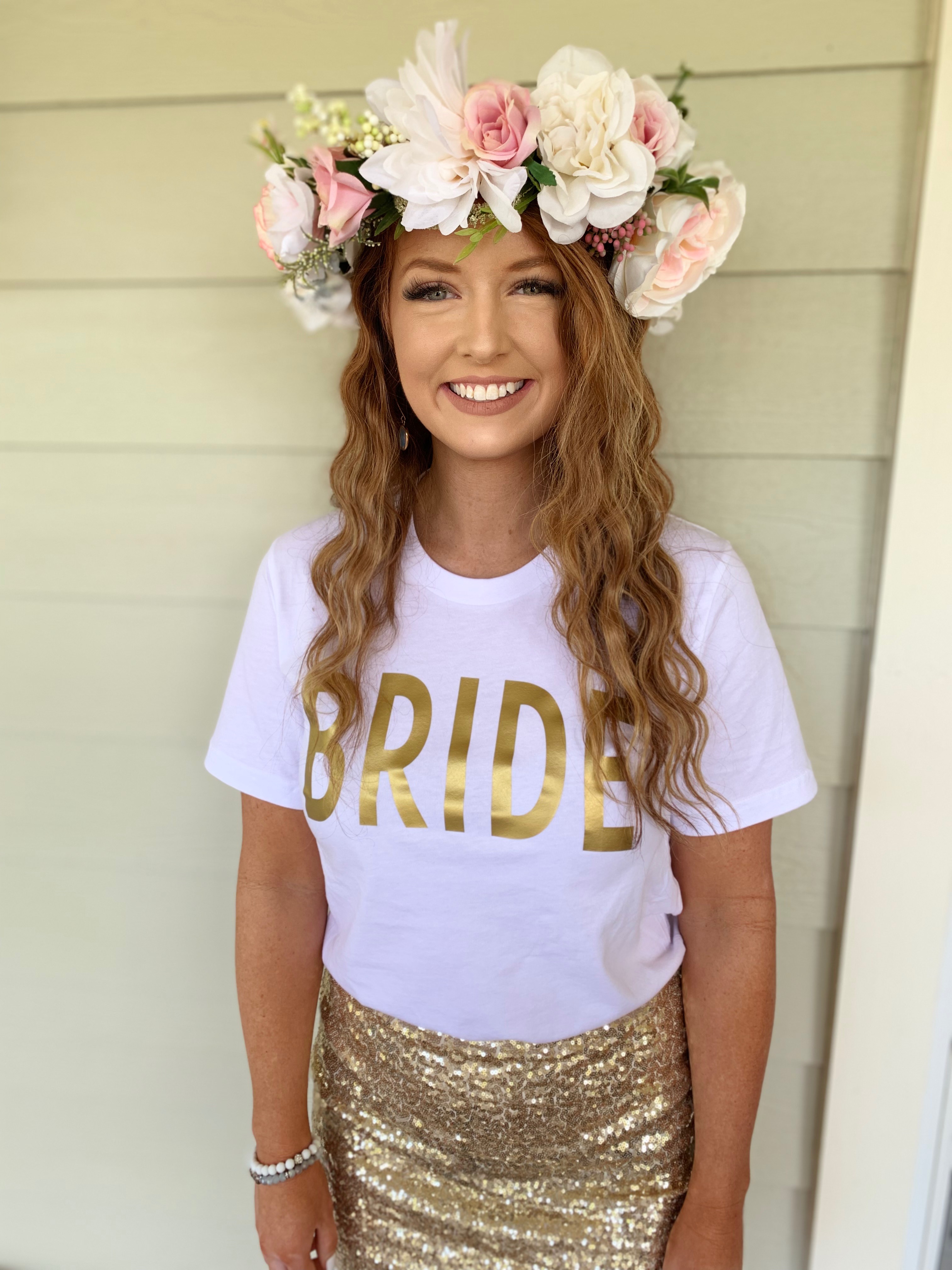 Our favorite brunch spots in downtown Charleston
Millers all Day - by far would go here 100 times over for a great time. Get a reservation and spend some time here having some good food and drinks with your friends. They also have a photo booth which who doesn't love a photo booth? Millers has amazing breakfast items that are southern which we know you will want to try. Check out their menus here.
Things we love at Millers would be:
Fried Chicken biscuit
They have a bloody mary menu that is super cool and unique- try the VERDE bloody mary.
They also have cool frozen drinks that are always getting switched up so ask what they have that day.
They are known for PIE by the slice so get one while you are there and share it! We promise you will love it!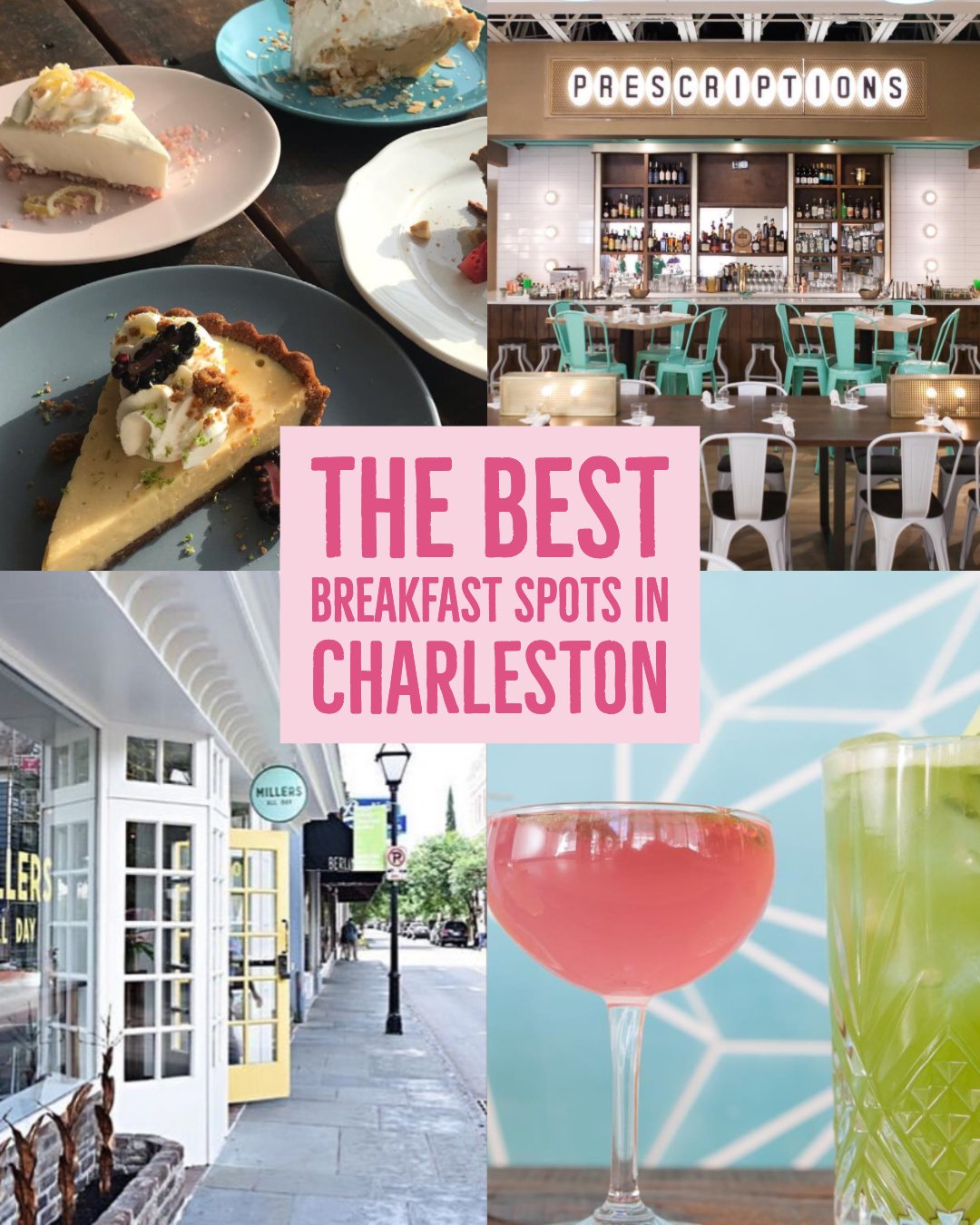 Basic Kitchen- This is my other favorite place for breakfast/brunch with friends. They have an adorable patio outback that looks like it was straight out of Pinterest. You will eat pretty healthy here and they have amazing drinks too. Get the beet margarita and the buffalo cauliflower- I promise they are both amazing!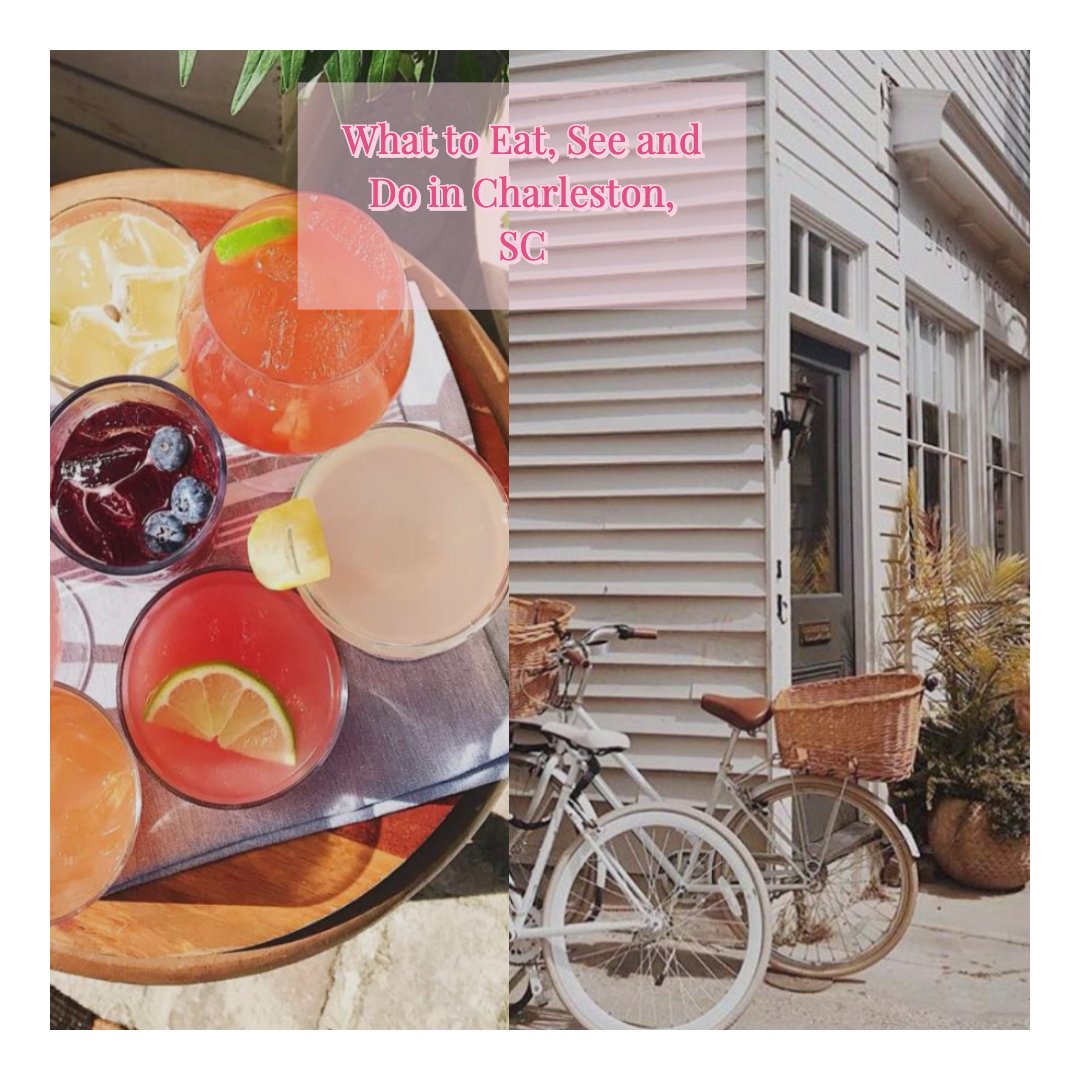 Check out Basic Kitchen's Menus on their website here.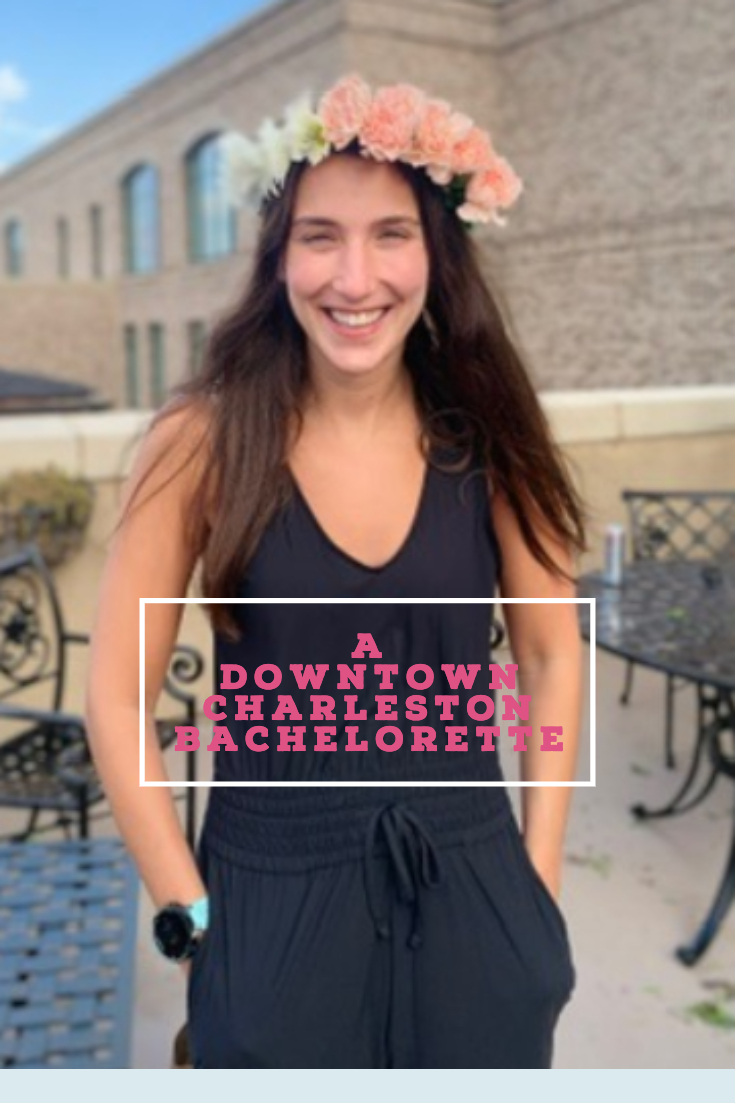 Day Drinking places in downtown Charleston
Revelry Rooftop - beer place and one of the best roofdecks in town.
Restoration Hotel Roofdeck- The Watch - get the frozen pouch drinks. :)
Pavilion Hotel - Roofdeck.
Hotel Bennett- Rooftop deck - fancy.
Blind Tiger- outside patio in the back - this is a local place too and not fancy.
Vintage Lounge- Outside patio in the back has a greenery wall which is a cute spot to take photos and enjoy some wine outside in the sun.
Fleet Landing - only place on the water downtown
Goat Sheep Cow North- patio outback (this is hand's down my favorite spot to spend an afternoon in Charleston. You will have to uber there or bike there but you will be very happy that you did.
TacoBoy- patio outside - you should go here if you want to have some cheaper tacos and margs one afternoon.
Fuel- Patio outside - go here for happy hour for good deals Monday through Friday from 4-7.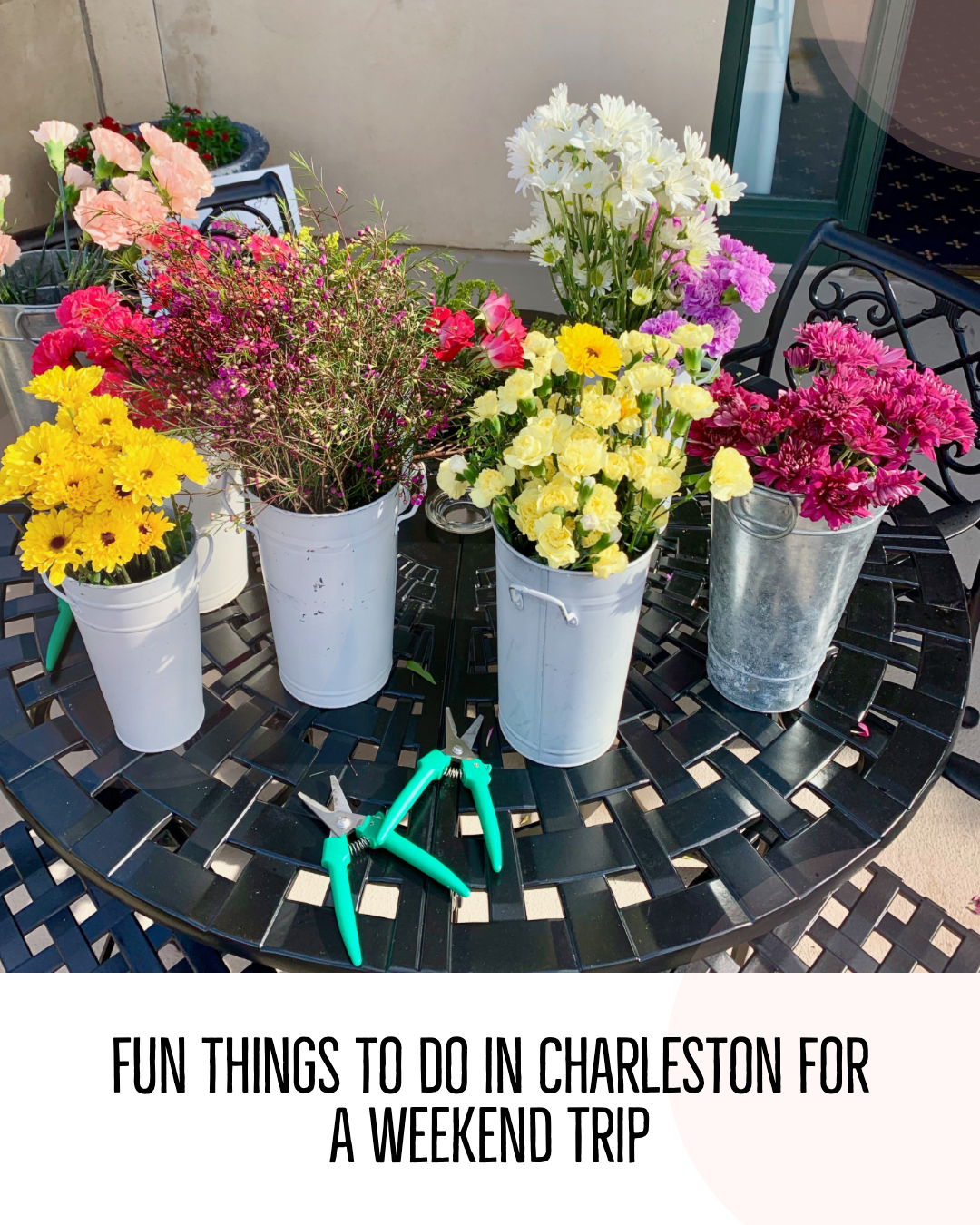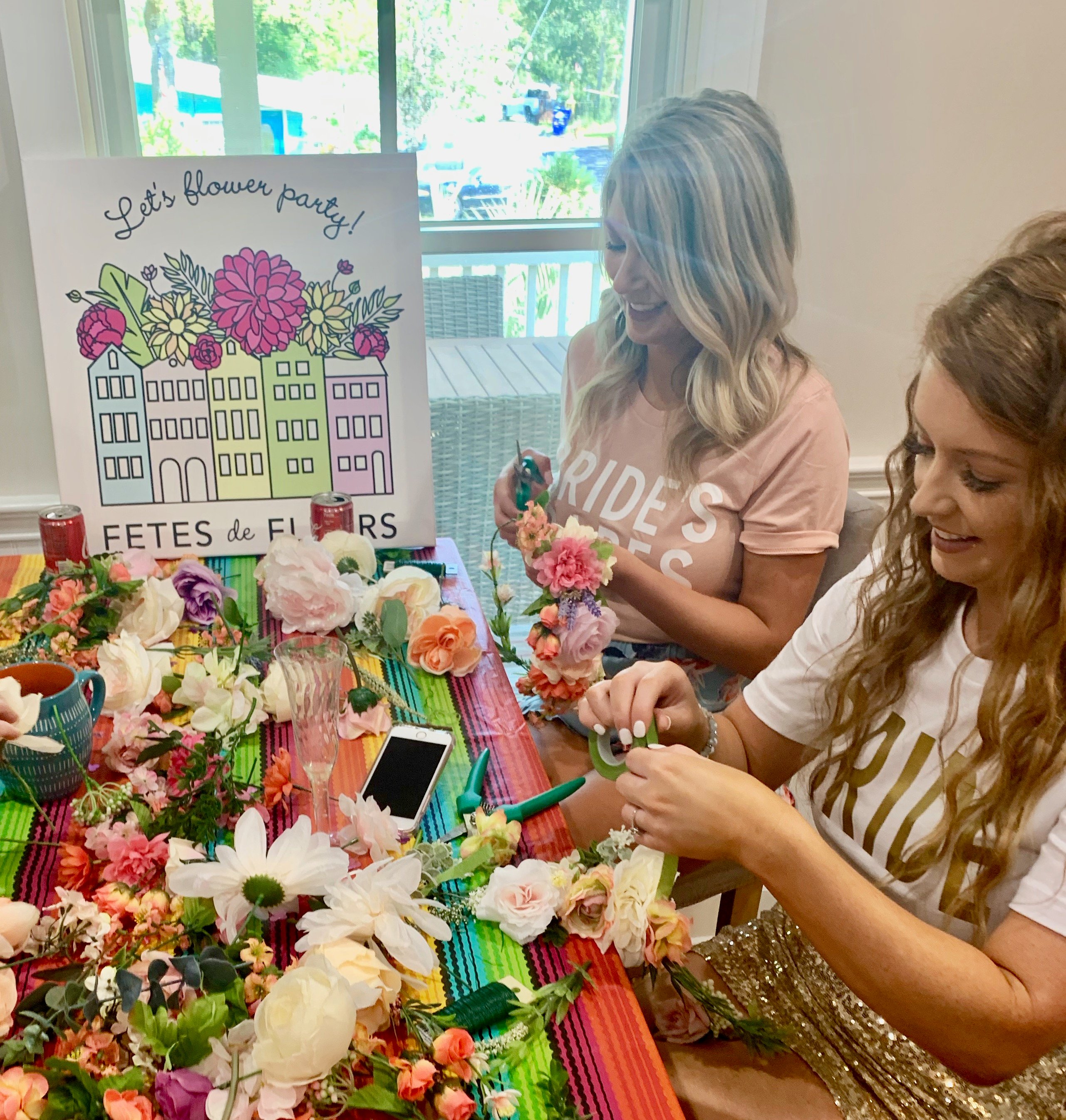 Good spots for dinners in downtown Charleston
Indaco- this is really a good pizza place and they have an indoor area and outdoor patio area (that is enclosed so no worries about weather related things).
Melfis- good italian place that opened this year downtown.
Felix- Good french place that can take bigger groups at some of their tables.
Malagon- Amazing new tapas place that just opened. This is a super small place so if you are wanting to go here call ahead to see if you can get in especially if your group is big you might have to break it up with some tables.
Little Jacks- go here to get the burger or the mini burger. Great martinis too.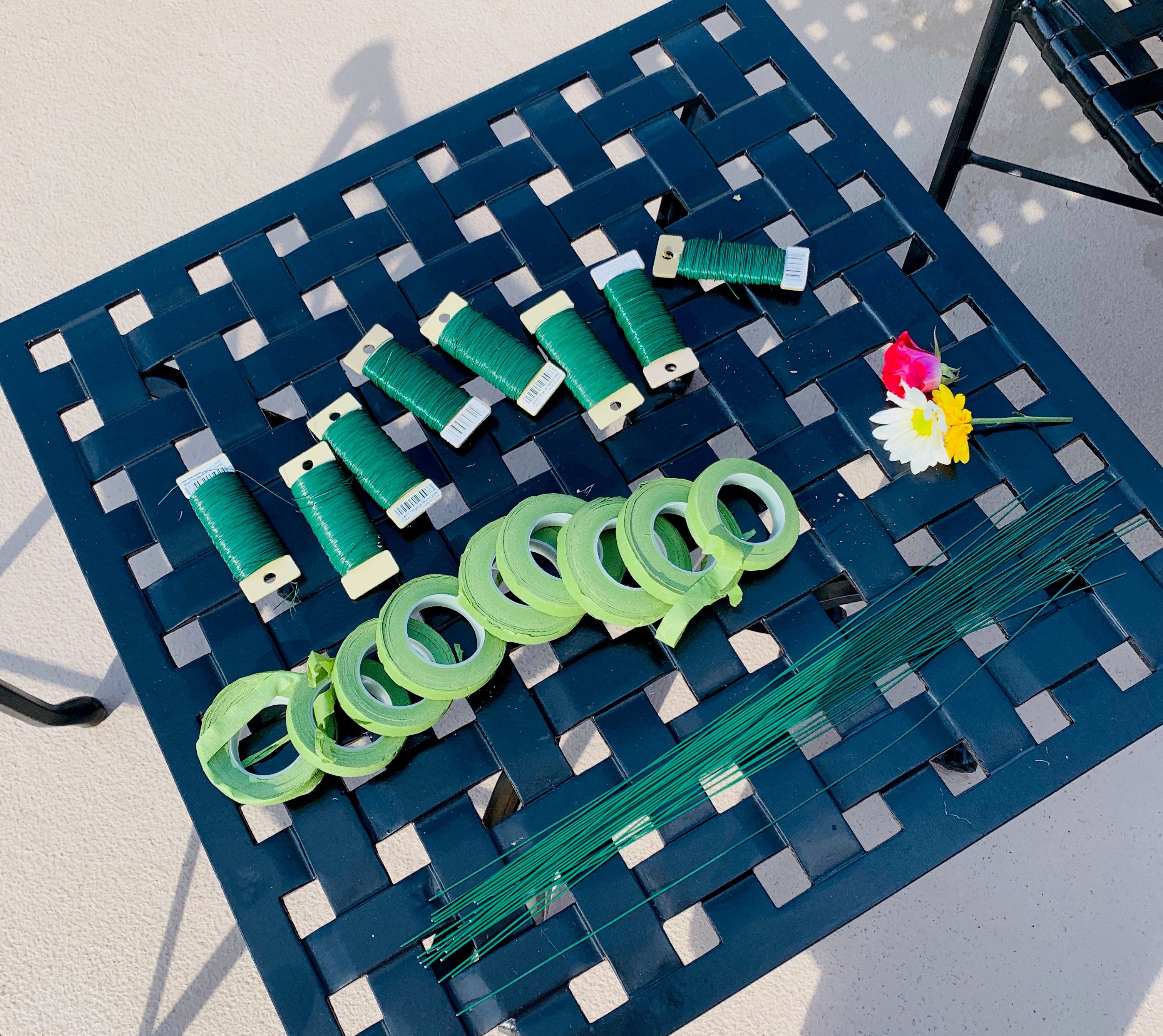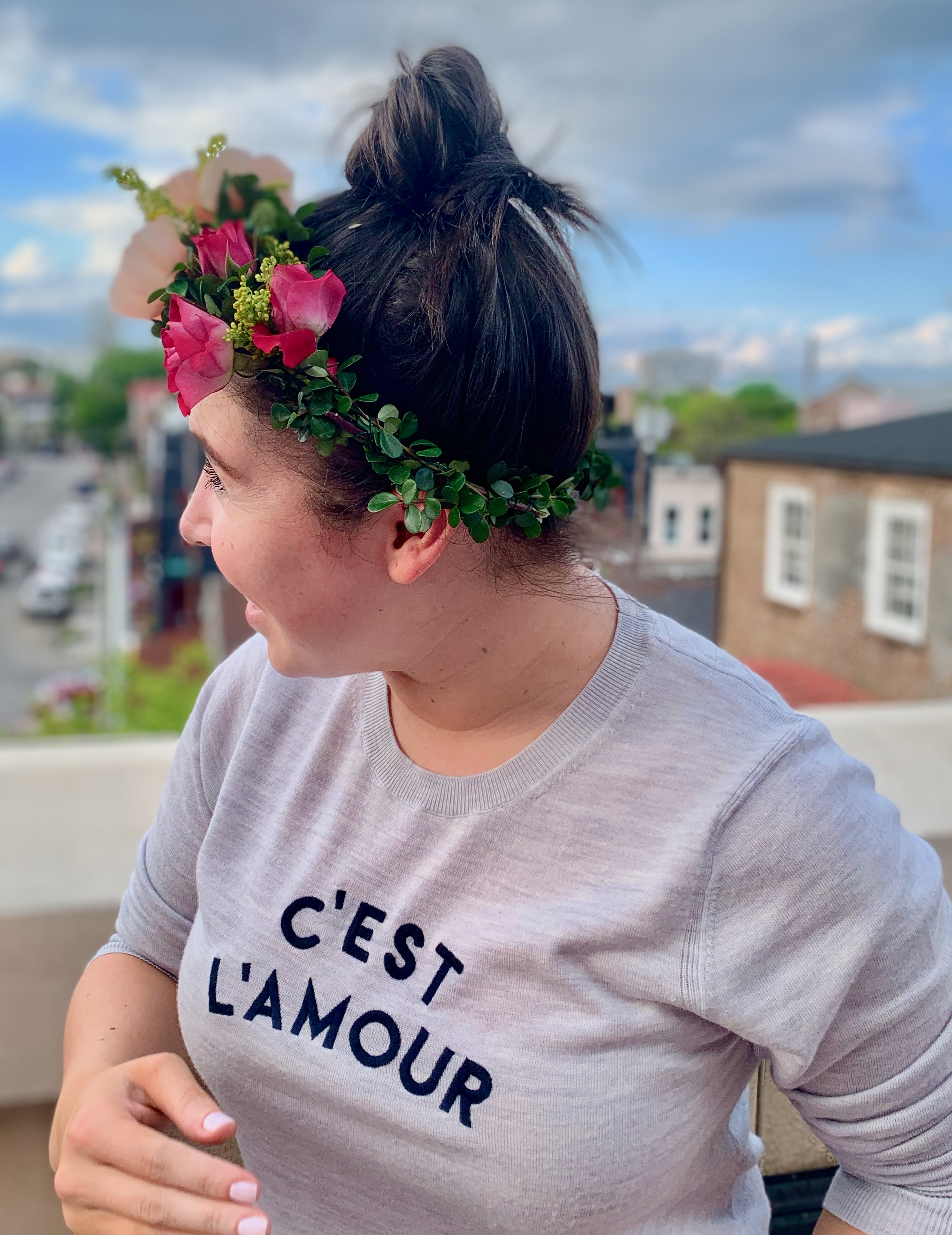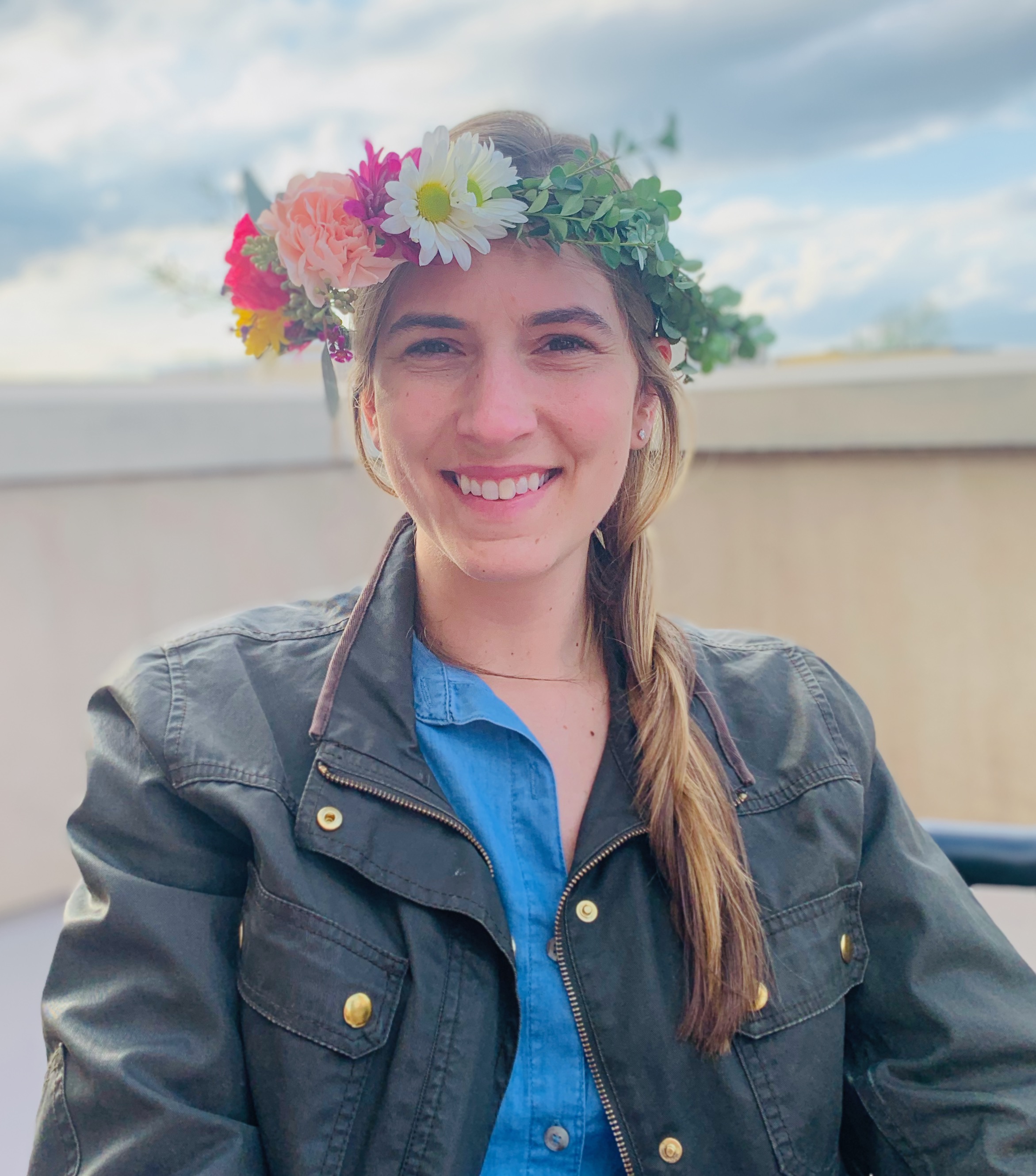 Low Key Patios for lunch in Downtown Charleston
Leon's- amazing food and patio with great frozen FROSE. Get an ice cream cone at the end with rainbow sprinkles too!
Barsa- go here and sit outside on their patio. Great shareable menus and great SANGRIA!
Clubs in downtown Charleston if you want to go CLUBBING
Trio
Mynt
Republic Reign
Deco
I am not a person that goes to clubs and I have actually never been to any of these except Republic but these are the clubs that we have here if you want to go out dancing/clubbing one night while here!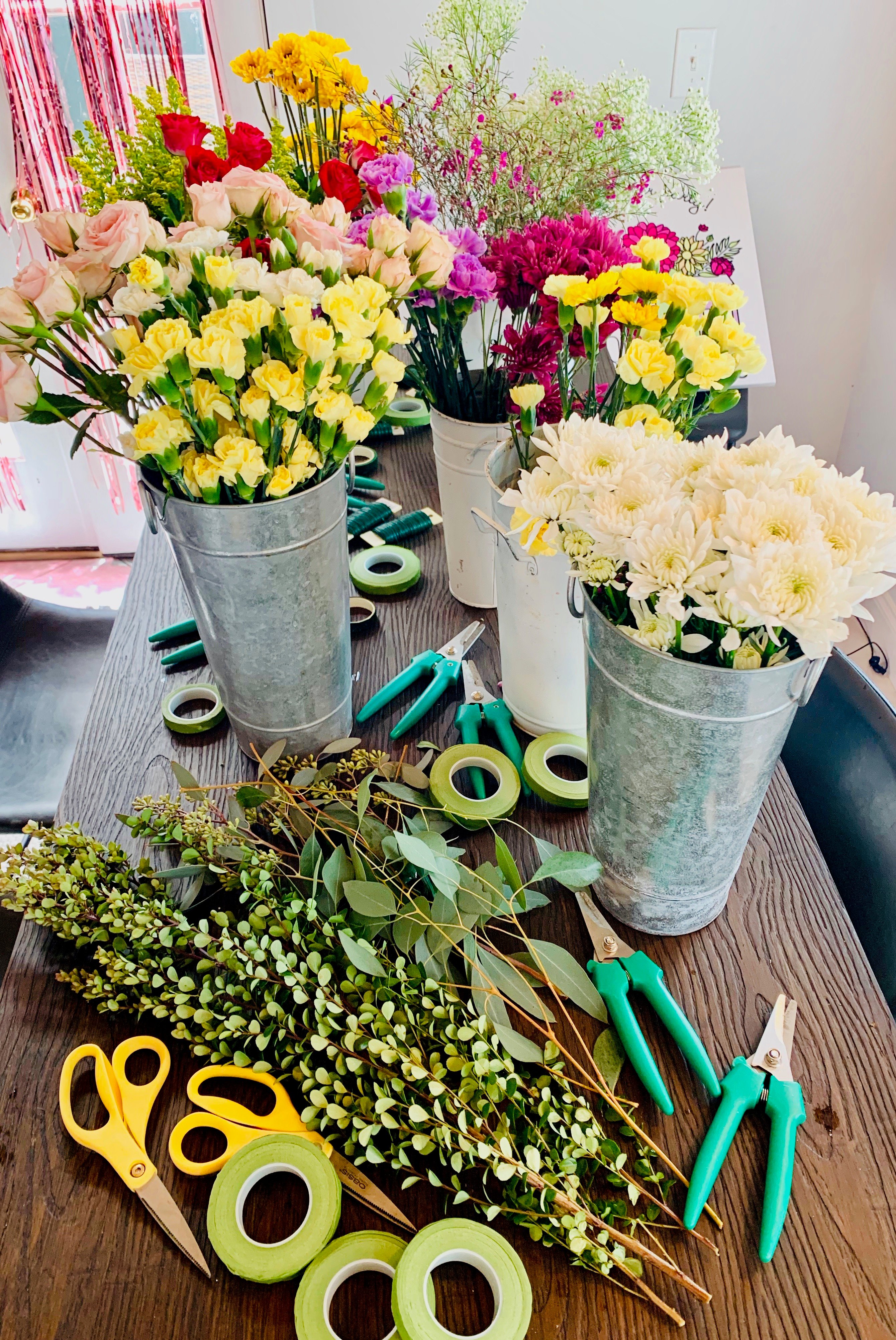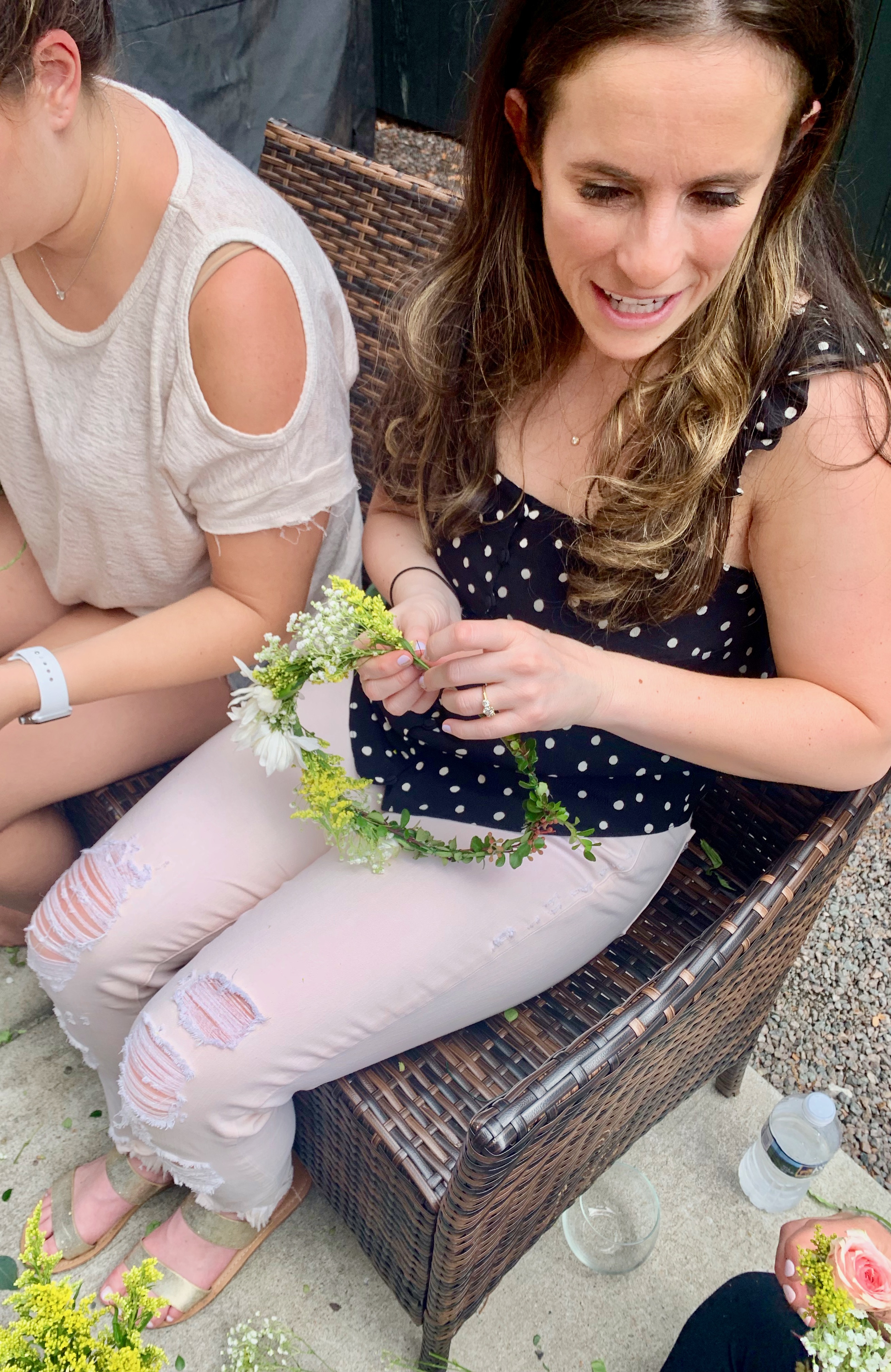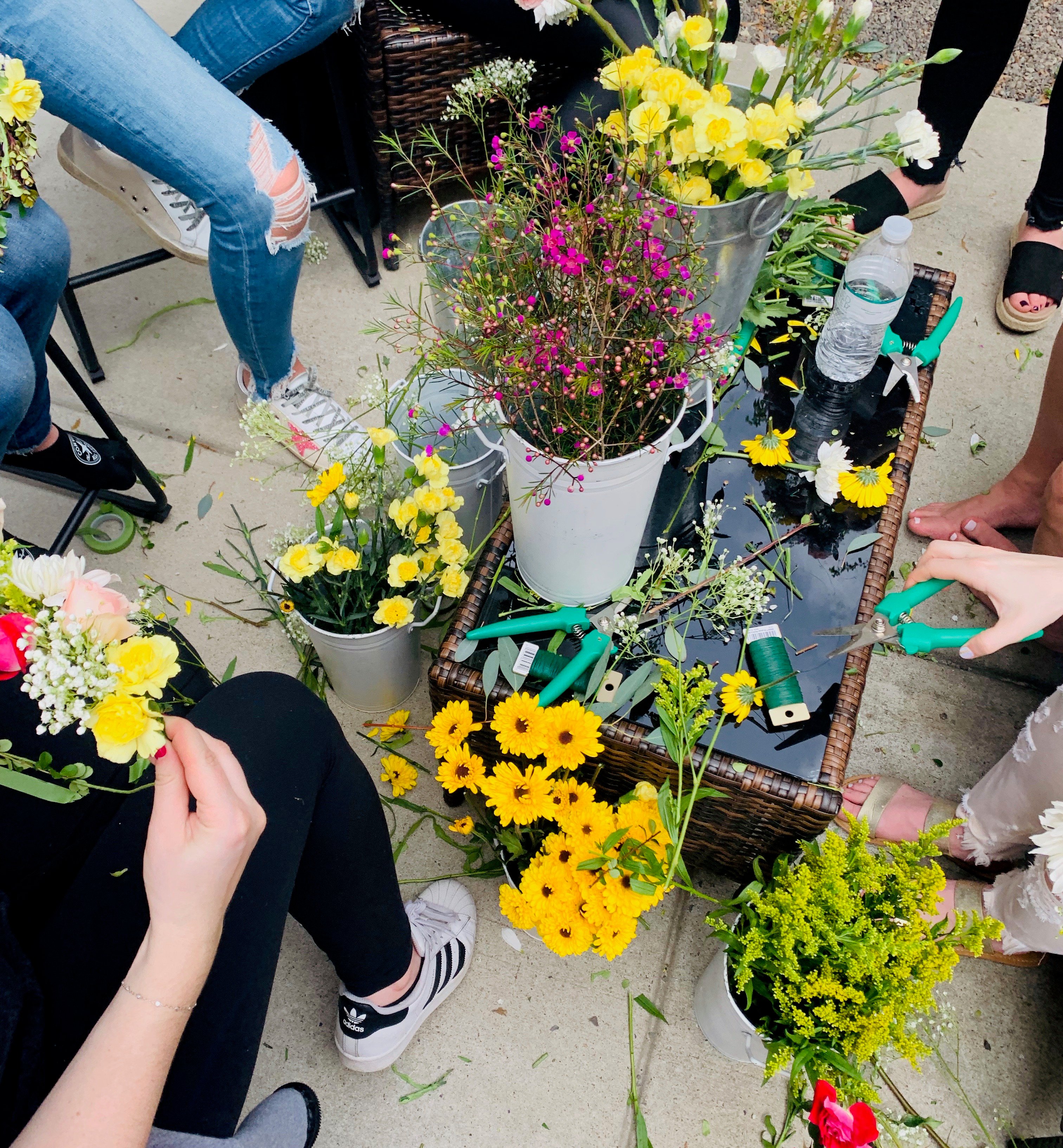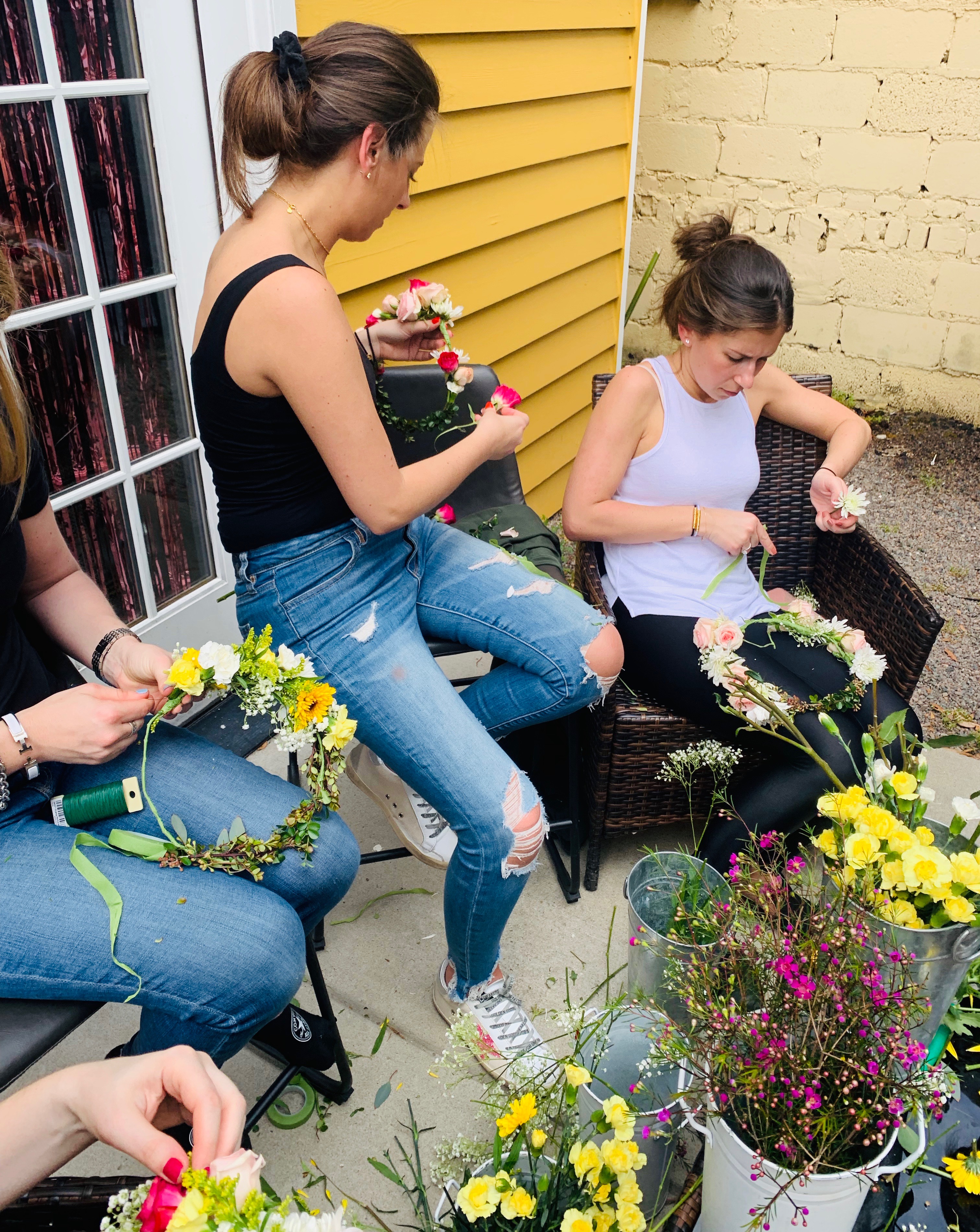 Fun going out spots in downtown Charleston
Vintage Lounge
Babas on Cannon
Felix
Warehouse
The pink bar at Hotel Bennett
We hope this was helpful! If you have any questions you can always email us at ali@fetesdefleurs.com and we would be happy to hear about what you are planning to see if we can offer any recommendations or help for your trip. If you are looking to have flower crowns ordered for your party or you want to book a flower crown workshop as an activity on your weekend here in Charleston please fill out the form here.
We hope to flower party with you while you are here in Charleston. Either way, have the best time while you are here and hope these options from locals help narrow down your choices! Remember- these are just a few of the things that we like. We have tons of options and things to do listed on our Guide to a Charleston Bachelorette party here.