Planning any party or any event can be a bit stressful. Let alone when it comes down to your wedding planning. I can only imagine the stress that comes from having to figure out how to entertain all of your guests for all parts of your wedding activities. Weddings have so many things that go into them: you have the engagement party, the bridal shower, the bachelorette party, the wedding itself, and probably everything and anything in between there that I just don't know about.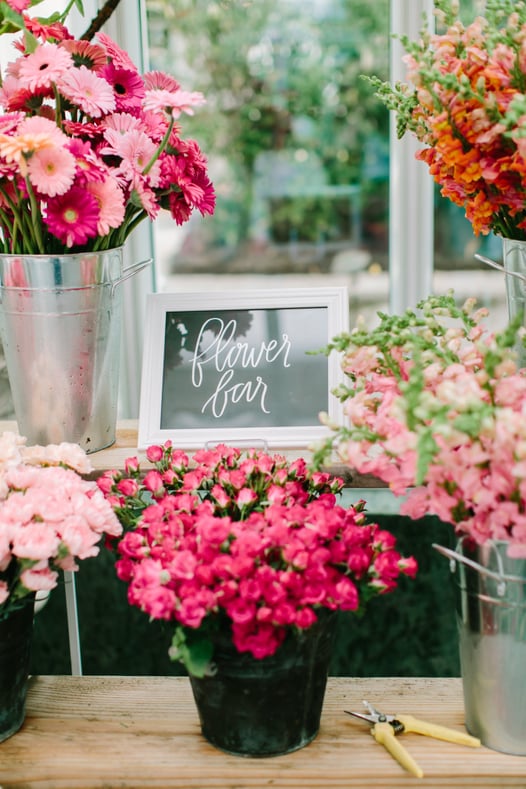 Don't fret though because we flower ladies here at Fetes de Fleurs have your back. We can help you have the best activities for your welcome party at your wedding weekend, at your bridal shower, your bachelorette party, or after your wedding ceremony when you are taking pictures and your guests need to be kept busy and entertained.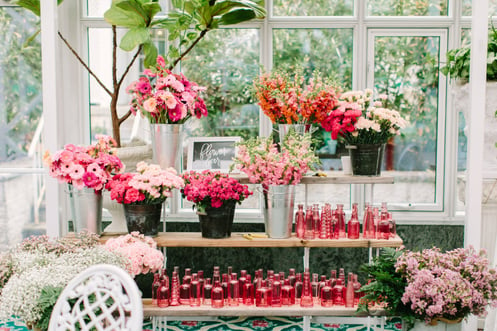 Bridal showers are so so so much fun! It is one of the most girly celebrations that I have ever been a part of. I have always loved anything that is super girly, includes flowers, includes beautiful dresses, all your girlfriends, rose, cake, presents, etc. What is better than a bridal shower to make you feel all girly, rosey and fun.
THE BRIDAL SHOWER FLOWER CROWN IS THE CUTEST BRIDAL SHOWER GIFT IDEA
---
Bridal showers always make me giddy. Yes, GIDDY! I get excited for them because they have everything I love:
You are surrounded by love. Love for your bestie or your friend that you are showering for her wedding to be.
Girly things! Bridal showers are filled with the most girly things ever. Like tea, crumpets, small sandwiches, FLOWERS, candy, cake, rose, champagne and gifts! I love all of those things.
Beautiful friends all dressed up cute to celebrate your bestie getting married.
Fun games and funny games that make you and your friends laugh.
Oh and presents!! Who doesn't love watching their friend open up gifts that are filled with love?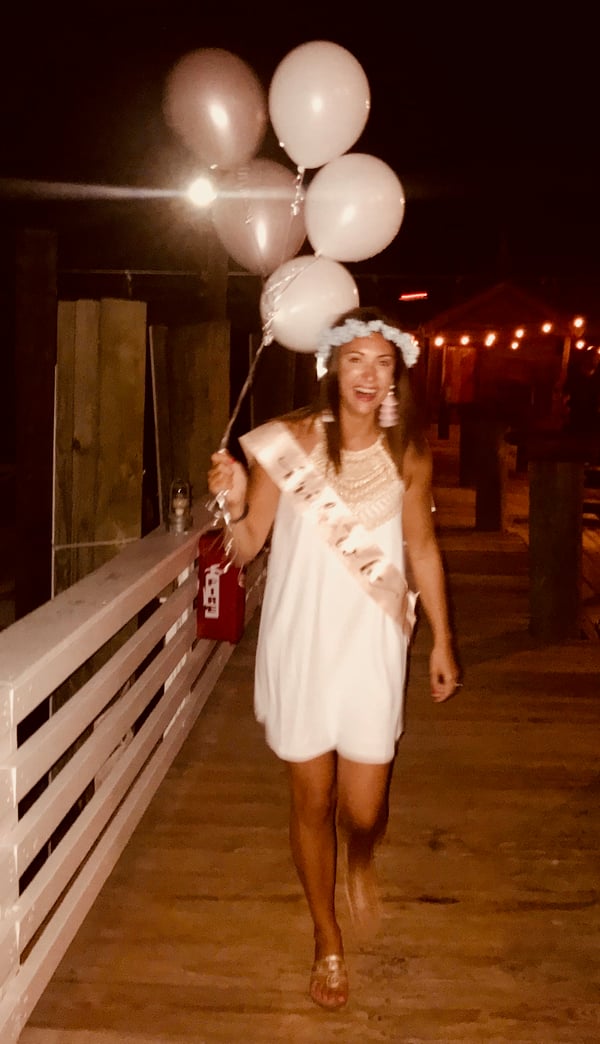 FLORAL BRIDAL SHOWER DECORATION IDEAS
---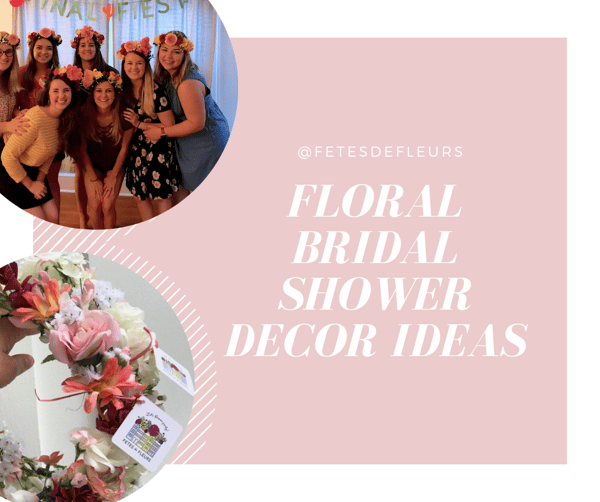 Your friend is getting married?!?!? LUCKY YOU. You get to host a bridal shower now! Figuring out and planning a bridal shower is fun for those of us who are super girly and love LOVE. I love LOVE, so anytime I have the opportunity to host something like a bridal shower for a loved one I get very excited. Just think all the girly things, all the bridal shower decor, bridal shower games, and bridal shower gifts! How could you not have fun planning a bridal shower?