Request More Information on an Atlanta Flower Party Here.
---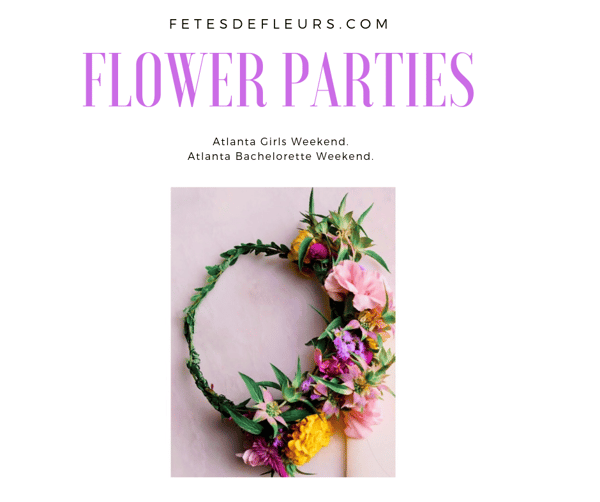 BABES WHO BRUNCH: WHERE TO BRUNCH ON YOUR BACHELORETTE PARTY IN ATLANTA
---
Atlanta is home to hundreds of restaurants with equally as exciting brunch menus to pick from! To make your decision easier, I have found the best brunch spots in Atlanta for you and your girls to head to while here in ATL.
(Fun fact: ATL just passed the Brunch Bill or "Mimosa Mandate" allowing Sunday alcohol sales to start at 11AM!)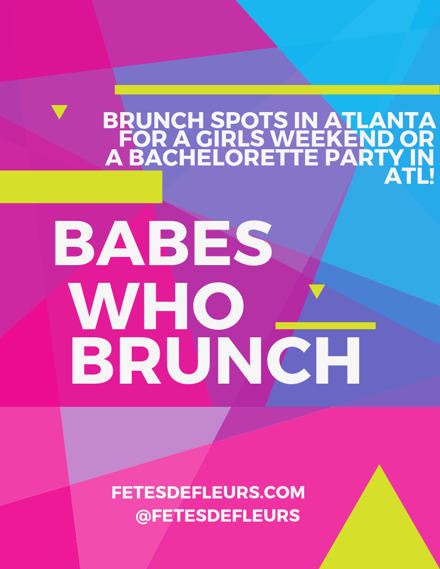 THE HOTTEST HOTELS IN ATLANTA FOR YOUR LADIES WEEKEND OR ATLANTA BACHELORETTE PARTY!
---
Atlanta is an up and coming hot spot for bachelorette party weekends and girls' weekends! Here at Fetes de Fleurs we will come to your hotel room or a spot in your hotel to setup a flower bar for a flower crown workshop or a flower arranging class for you and your bride tribe or ladies weekend in the ATL. If you are interested in learning more about how a floral party works in the Atlanta are just fill out the form here.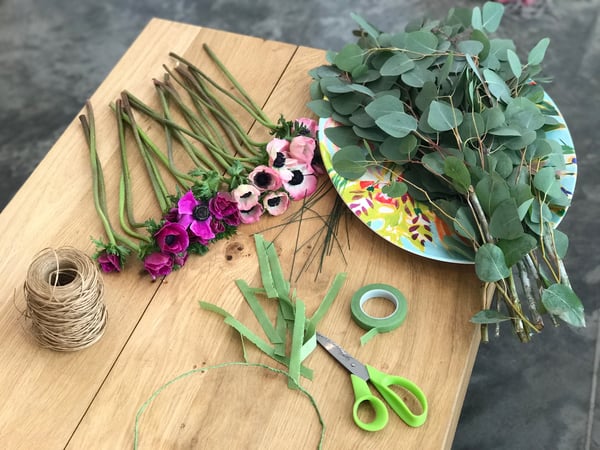 WINE BAR ATLANTA: THE BEST PART OF AN ATLANTA BACHELORETTE PARTY WEEKEND
---
There is no better way to celebrate a special bride to be or a special friend than with a fun flower crown workshop over a glass of wine (or two)! Fetes de Fleurs has the flower crown part covered and I have found some of the best wineries/wine bars in Atlanta for you to wear your flower crowns to and drink some vino. We would be happy to head to one of these wineries too and do your flower crown workshop over some wine, too.