With the warmer months starting to pop up here down south we wanted to tell you about our flower crown parties as an option for when you are planning a bachelorette party in Austin, TX. 1st off everything is better and bigger in Texas so when we started planning out the cities we wanted to bud into throughout the US we knew Austin would be on our growth map for Fetes de Fleurs flower parties. We are pumped that Myranda joined us as our flower party host in Austin. Here's to MANY Austin bachelorette parties this year ahead!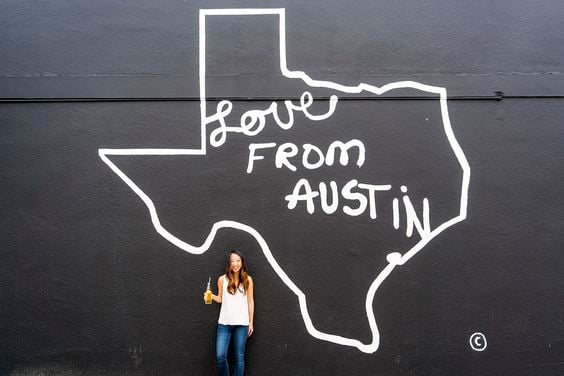 A little flower dream of mine is to one day in the cities we flower party in have a monthly activity with the girls in that location and do a fun floral installation somewhere in the city we flower party in. My dream would be to flower crown this Texas mural up with a fetes flower crown at the top. I think we can make that happen!
Our flower party host for Fetes de Fleurs Austin is Myranda and you can request a Bachelorette party in Austin here.