Martha Murphy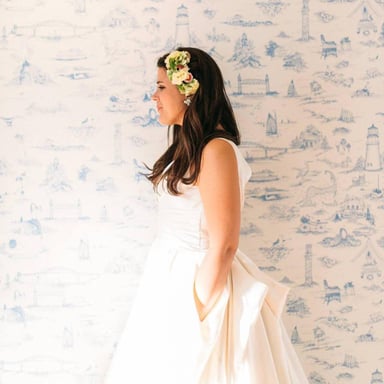 Hello! I am Martha, your Boston area host!
I like to think of myself as a lifelong learner and have taught middle school for the past decade.
I love how flowers can change someone's day and make the mundane special and special events even more fun and memorable.
I grew up on Boston's South Shore where as a girl I read "The Secret Garden" and "Anne of Green Gables" endlessly and became completely enamored with the romantic nature of gardens and flowers. I hope to help you make your event more memorable and special!
Suzanne Behringer
After incorporating flower crowns in to her own bachelorette weekend, Suzanne fell in love with the way wearing a flower crown makes a girl feel! Suzanne grew up around flowers - her father was a landscape architect and understood the impact that plants and flowers can have. Having gone to college and lived in Charleston, she channels the Charleston vibe and is hoping to spread the Fetes de Fleurs love throughout the area where she grew up - the Hamptons!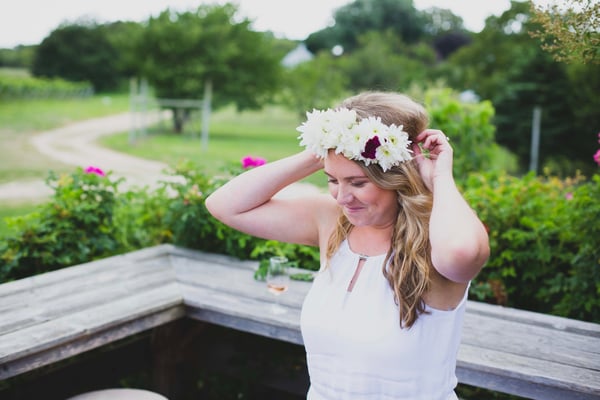 Molly Wickham
Just a Midwest gal based in Charleston, SC who works in publishing and blogs about the city happenings or what adventure she's trying next. A lover of bouquets of flowers, sweet tea, and Buckeye football.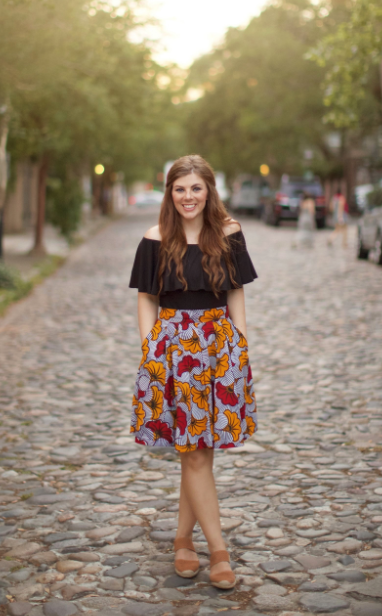 Toni Stone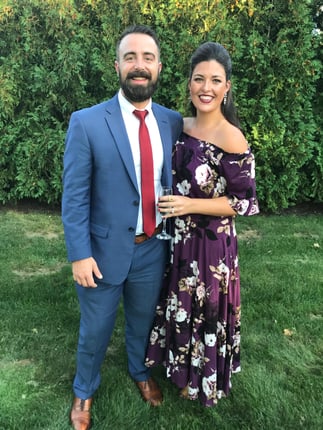 Toni is a Charleston transplant who escaped the cold winters of Chicago, IL with her husband and two adorable puppies. With a degree in Fashion Marketing & Management Toni has spent her career as a wardrobe stylist and recently transitioned into interior design. She loves all hands on projects and seeing the beauty of florals incorporated into everyday life. As your honored party host, Toni looks forward to helping you and your friends create gorgeous crowns and memories to last a lifetime.
Ashley Iserman
Ashley Iserman Gervais is a native of New Orleans, Louisiana.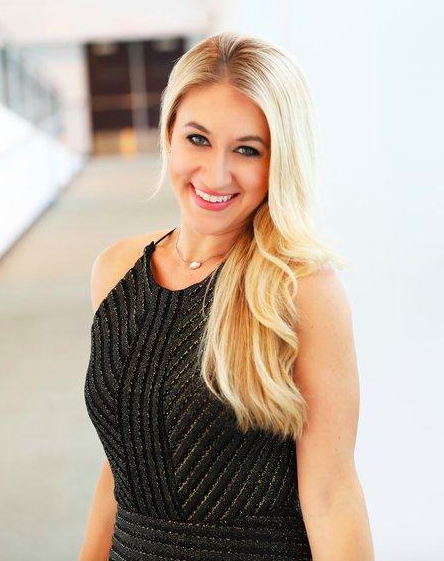 Recently married to her husband Bret and dog mom to her Schnoodle, Fritz, she is a graduate of the University of Holy Cross with a Bachelor's Degree in Health Sciences. Her passion then turned into education where she received her degree in Early Childhood Education and is currently a Kindergarten teacher in Metairie, LA. Alongside her drive to educate our youth, her true passion is in dance. Ashley served as a member of the New Orleans Saints Cheerleaders, The Saintsations, for four years, serving as line Captain her final year. Ashley was able to perform and choreograph the halftime show in the NFL London Series, Saints vs. Chargers game featuring Ne-Yo, assist in choreography for Super Bowl XLI halftime show in Arizona, as well as travel, represent, and promote the Saints organization and the NFL in Mexico City. After completing her tenure on the Saintsations, Ashley went on to serve as a member of the NBA New Orleans Hornets Honeybees Dance Team for two years. She is currently entering her eighth year as Head Coach for Tulane University's Dance Team, Shockwave. Ashley can also be found teaching dance at her mother's dance studio in Metairie, LA at Martha Mayer School of Dance, where she is a head choreographer for their Company competition team. When Ashley is not teaching and dancing, you can find her baking, gardening, or grabbing a glass of wine somewhere in the city with friends.
Looking to fill the flower party host in Nashville!
Myranda Carlson
Myranda Carlson has lived in Austin the past 25 years. She is a creative DIY'er who passionate about flowers. She loves gardening and growing her own cut flower garden. She happiest when she has paint, glue or flowers in hand.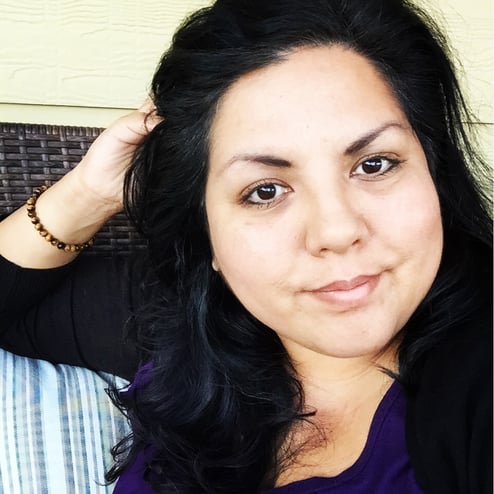 Alexandra Gonsor
Alex Gonsor is a California girl raised in Texas. Her food taste reflects her roots since her favorite foods are brisket and tacos. Sometimes she even makes brisket tacos. Alex was always obsessed with flowers as a young girl so starting to work in the flower industry in 2009 was a no brainer. She has a lot of charm and her happy demeanor is infectious. She is super excited to help women and men celebrate the memorable moments in their lives with Fete de Fleur. Alex has five human children, five fur babies, and lives in Bluffton, SC.
Where do you live? Bluffton, SC
What is your full-time job? Labor and Postpartum Doula
Why are you joining Fetes? To help women celebrate the special moments in their lives.
What excites you about a side hustle? The opportunity to learn entrepreneurship from the perspective of other girl bosses.
What do you do in your spare time? Knit, read, and binge watch Netlfix.
Why do you love where you live? I love the history and low country look of Beaufort County. I love the Spanish Moss and that the environment encourages a slower paced life. It's hard to be stressed all the time when you live in a place nicknamed the slow country.
What's your favorite flower? Stargazer lilies
One thing that stands out about you. I am a quick problem solver. Pivot is my favorite word.
Favorite quote? Quality is not an act, it is a habit. - Aristotle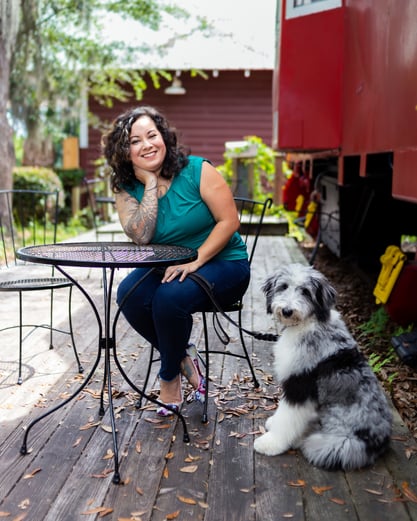 Kaitlynn Thayer
1. I live just outside of Savannah in Guyton(about 25-30 minutes)
2. I am a full time mom, wife, and Regional director for a an upscale bridal company
3. I am joining because I love flowers, working with other woman, and having a side hustle for myself
4. What mom doesn't love a little extra money while interacting with other adults and doing something you enjoy.
5. In my spare time I really enjoy drinking wine, reading, shopping(a lot), blogging, exercise, selling real estate, and travel
6. I love living just outside Savannah, because it only takes few minutes to drive into the hear of the city. There's always something fun going on downtown. Being directly outside the city also allows for less traffic and more land.
7. King protea(I know that's technically a plant, but they are so pretty) Otherwise, Id say tulips
8. I'm overly social. I love talking to anyone about anything at just about anytime.
9. "For you, a thousand times over"-from the kiterunner
Hey, It's Kaitlynn! Originally from a suburb of Detroit, MI I relocated to Savannah, Ga almost 6 years ago and it immediately felt like home! As a district manager in the bridal world and 2 girls(and 1 boy) at home I have a love for flowers and all things girly!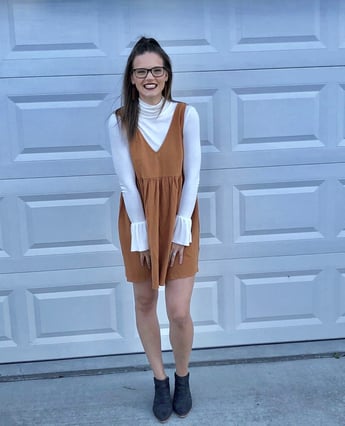 Jeannette Hosch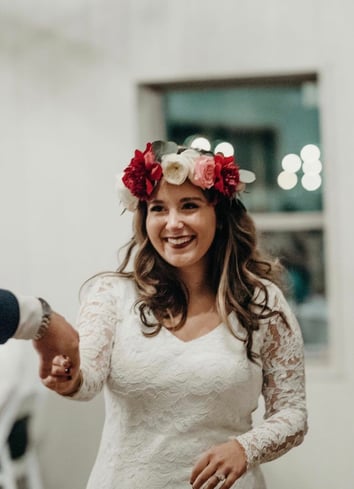 Hey y'all! Jeannette is my "grown up" name, but my friends call me Jenni! I was born and raised in Dallas, Texas where I grew up with flowers in my hair and a paint brush in my hand. During my college years at Texas State, I floated the river and found my husband; who I quickly convinced to move back to Dallas with me after graduation. We now live happily in East Dallas, and when I'm not teaching Kindergarten, we spend our days hopping all over the city with our three dogs. Besides binging Netflix, drinking wine and practicing calligraphy, I love exploring this big city I call home, and finding hidden gems on every corner!
Emily Aaron
Emily is a Georgia native. She grew up in the suburbs of Atlanta and loves all things from the big A- from the Falcons to Chicfila and everything in between! She's always on the hunt for a good margarita and down to watch a Real Housewives marathon. She likes to let her creativity shine and can't wait to start hosting parties!
Where do you live? I live in Marietta, GA. Just outside of Atlanta!
What is your full-time job? I currently work as a staffing recruiter where I match people with jobs in a variety of areas.
Why are you joining Fetes? I am joining Fetes because it is the perfect side hustle for me! I enjoy crafting and I love a good party! I had been looking for a new and exciting side hustle that was more than selling products on Facebook. I wanted something that would allow me to interact with people in a fun way, and Fetes was just that!
What excites you about a side hustle? I'm excited to meet new people and to help build a new brand in the Atlanta area!
What do you do in your spare time? I am a reality TV junkie, so I spend a lot of my time watching Real Housewives and Kardashian reruns! Other than that, I love trying out new restaurants, going to sporting events, and spending time with my friends and family.
Why do you love where you live? Living on the outskirts of the ATL is perfect! I am just far enough to stay out of the crazy traffic, but close enough to great restaurants, shopping and events. Marietta is also just a short drive away from the beautiful north Georgia mountains, which are stunning in the fall months!
What's your favorite flower? Hibiscus flowers are my favorite! They remind me of the beach and have the brightest and prettiest colors.
One thing that stands out about you. I think that one thing that stands out about me is my "glass half full" mentality. I always try to radiate positivity and gratitude.
Favorite quote? " Ask, Believe, Receive"