Host a Scottsdale Bachelorette Party with Us!
---
Coming to Scottsdale for a bachelorette party?
We would love to help you with a fun, floral activity for your Scottsdale bachelorette party weekend.
We come to your hotel or airbnb to setup a flower workshop where we teach your group how to create flower crowns.
Learn a new skill with our help and have fun doing a bachelorette activity with Fetes de Fleurs.
INTRODUCING THE SCOTTSDALE BACHELORETTE PARTY WITH FETES DE FLEURS FLOWER CROWN PARTIES
---
We are so excited to announce one of our newest cities for all of your bachelorette party needs. So give us a round of applause ladies...
SCOTTSDALE, ARIZONA...ladies we are coming for you! We can't wait to flower party with you for your Scottsdale ladies weekends, Scottsdale bachelorette party weekends, and everything in between in Scottsdale.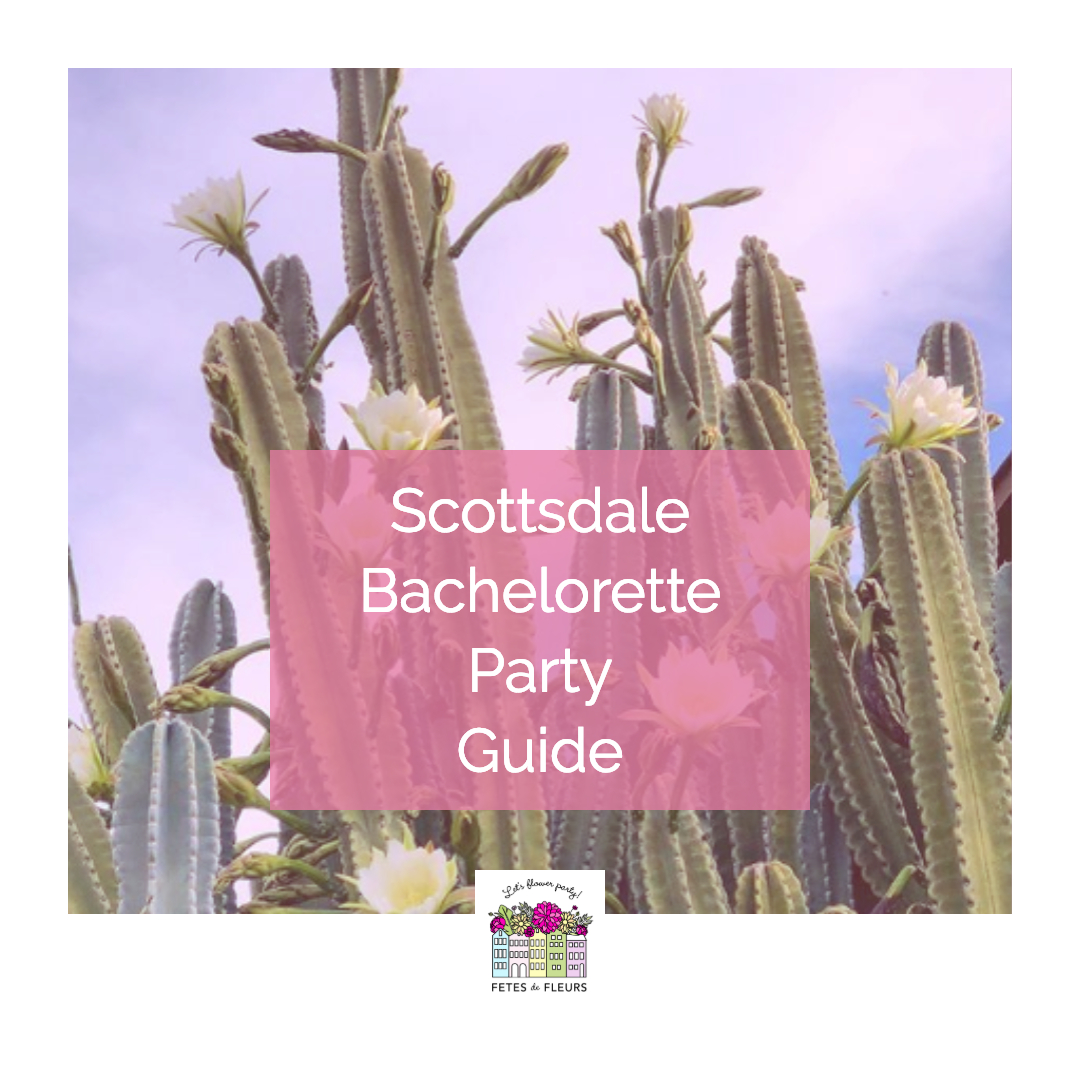 THE HIKING BACHELORETTE PARTY IS GETTING OUTDOORSY FOR THEIR SCOTTSDALE BACHELORETTE PARTY
---
To make the trip out to Scottsdale and not explore the beauty of the outdoors would be a bachelorette blunder, ladies! Whether your bride tribe is also a fit fam, or if your group prefers to take it easy, there are plenty of outdoor options of all activity levels for your Scottsdale bachelorette party to choose from. Here are some popular hiking (or walking)destinations that you should DEFINITELY be allocating some time to check out during your stay here in Scottsdale. Even if you are not a hiker, you will find these trails and hikes to be a memorable part of your weekend in Scottsdale. Scottsdale is a great place to take in nature in between having fun with your bride tribe.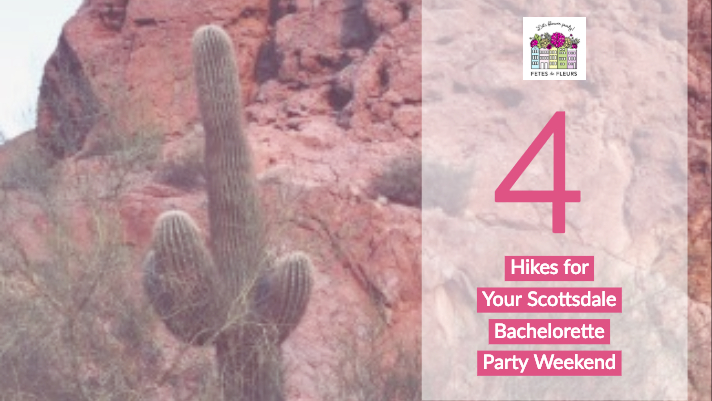 OUR PICKS FOR HOTELS TO STAY AT FOR YOUR SCOTTSDALE BACHELORETTE PARTY
---
There are a lot of cool, chic hotels for you to stay at for your Scottsdale bachelorette partyweekend.
Think beautiful gardens, spas and golf courses for your bride tribe to enjoy. We thought we would give you some recommendations on some of our favorite Scottsdale hotels that would be perfect spots to stay at for your bachelorette party. Scottsdale is a great spot because there is beautiful architecture everywhere you turn plus beautiful gardens and desert vibes. So if you are looking for a desert vibe-y bachelorette party weekend Scottsdale could be a perfect spot for you to spend your bachelorette party weekend at.
Also you get to use the coolest hashtag ever for your weekend in Scottsdale:
Scottsdale Before the Veil.
THE CUTEST SCOTTSDALE BRUNCH SPOTS FOR YOUR SCOTTSDALE BEFORE THE VEIL CELEBRATION
---
Brunch is a major part of your bachelorette weekend. Most bachelorette groups want to know where they are eating throughout their weekend so they can plan ahead. Maybe you are going to do brunch out a couple of times throughout the weekend or maybe you want a spot that you can grab some pastries for the house. We tried to list out some of our favorite brunch spots for a Scottsdale Bachelorette Party Weekend below for you.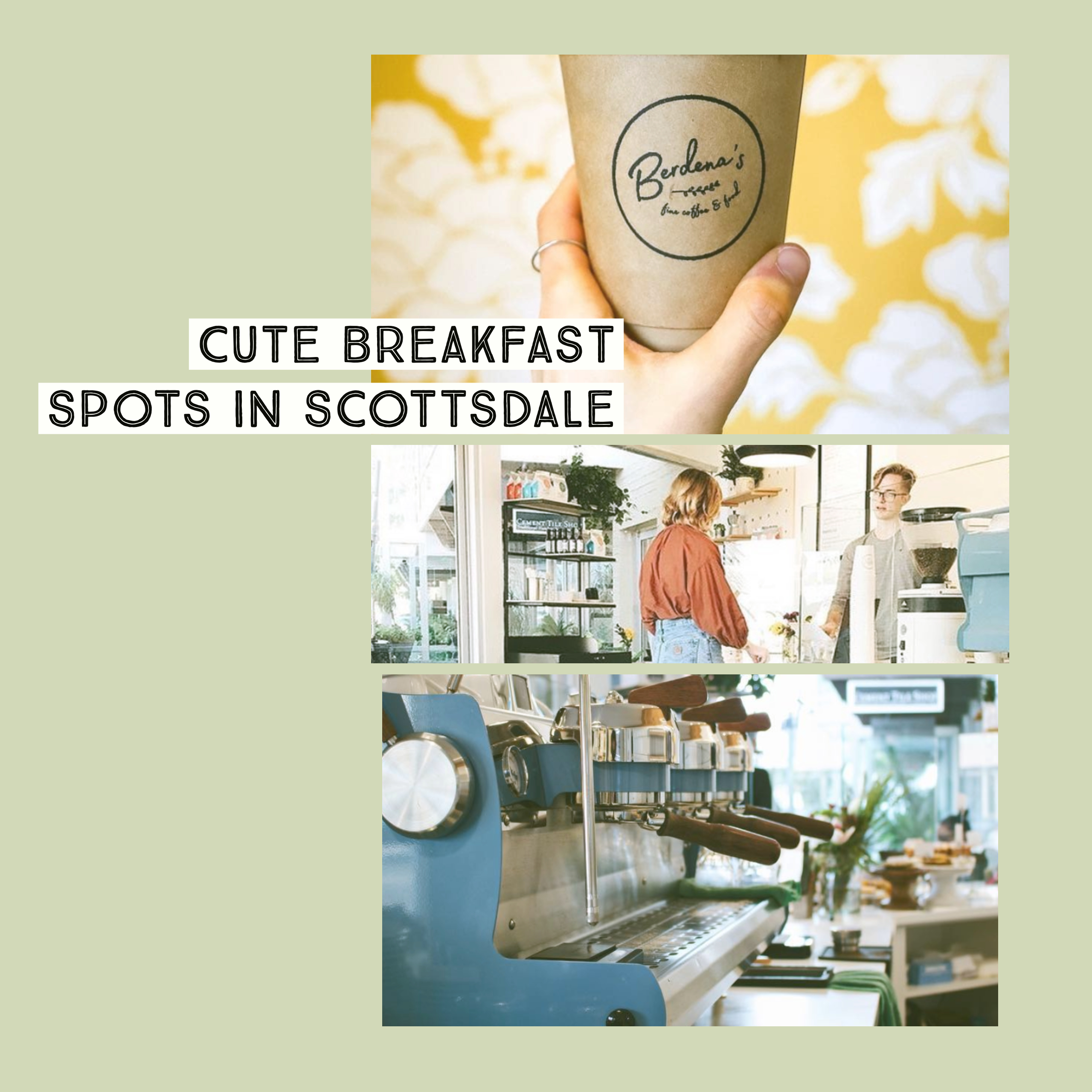 We can thank Megan, one of our flower party hosts in Scottsdale for some of the suggestions below. She will continue to help us come up with the best things to do in Scottsdale as well as the must see restaurants while you are in town. Remember to check out our full guide with all links to blog posts we have written about planning a Scottsdale bachelorette party here.
INSTAGRAM WORTHY SPOTS FOR YOUR BACHELORETTE PARTY IN SCOTTSDALE, ARIZONA
---
If you are planning a girls weekend in Scottsdale or maybe you are coming to Scottsdale for your bachelorette party you are probably trying to figure out all the best things to do! We have you covered, ladies...check out our 2019 Guide to a Bachelorette Party in Scottsdale here.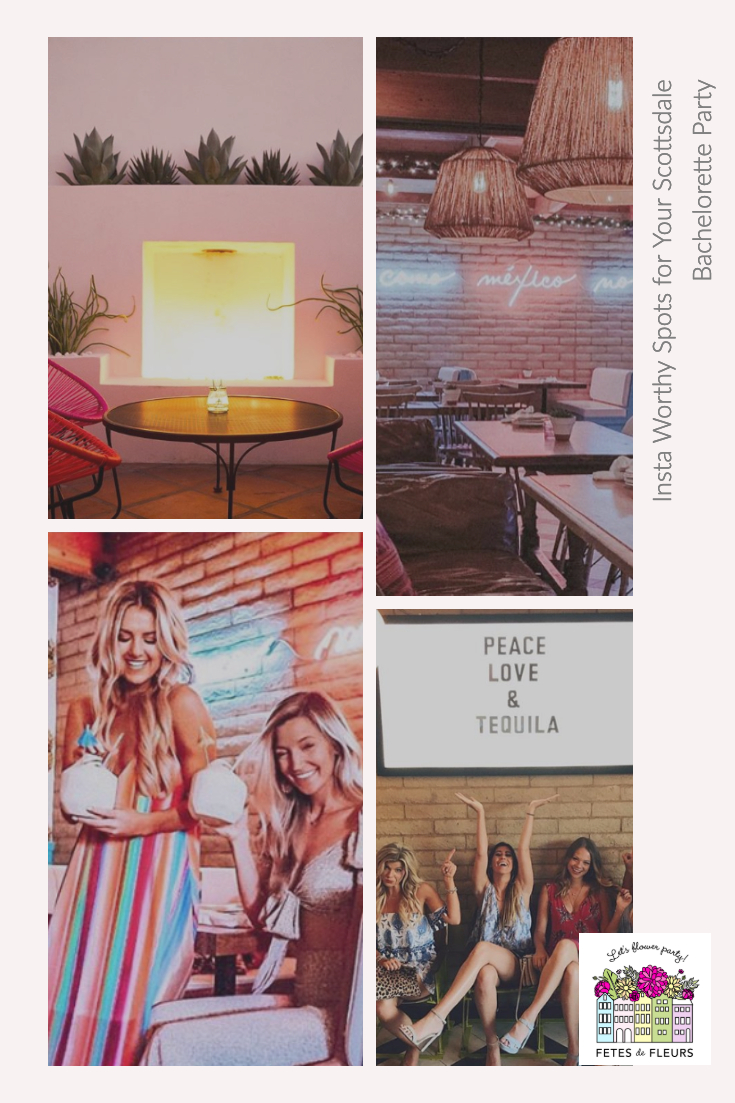 Part of any bachelorette group is thinking about photos...Come on, you know that we are right?! You are thinking okay, what are the best spots we can go to and take the cutest photos to share with our bachelorette party hashtag.
THE 2019 SCOTTSDALE BACHELORETTE PARTY GUIDE
---
So you are starting to plan a bachelorette party and you are probably researching which bachelorette party locations are best for your group. We are so glad you some how wandered and came across Scottsdale, Arizona. If you are looking for somewhere pretty to visit that has fun things to do, instagram worthy photo spots, good food options, drinks to be had and well outdoor things to do then Scottsdale might be for your bachelorette party group.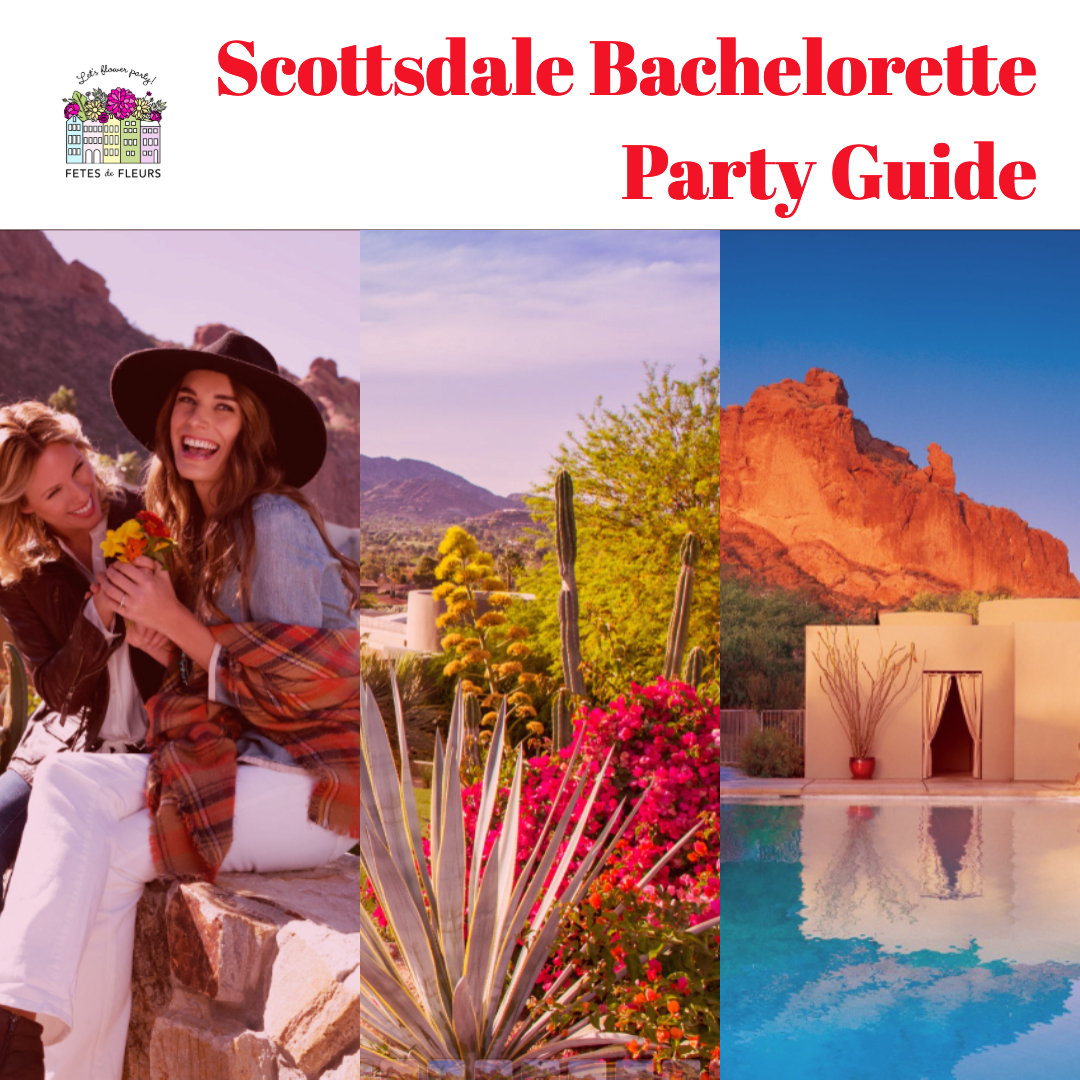 SCOTTSDALE BACHELORETTE PARTY HASHTAGS WE ARE CRUSHING ON
---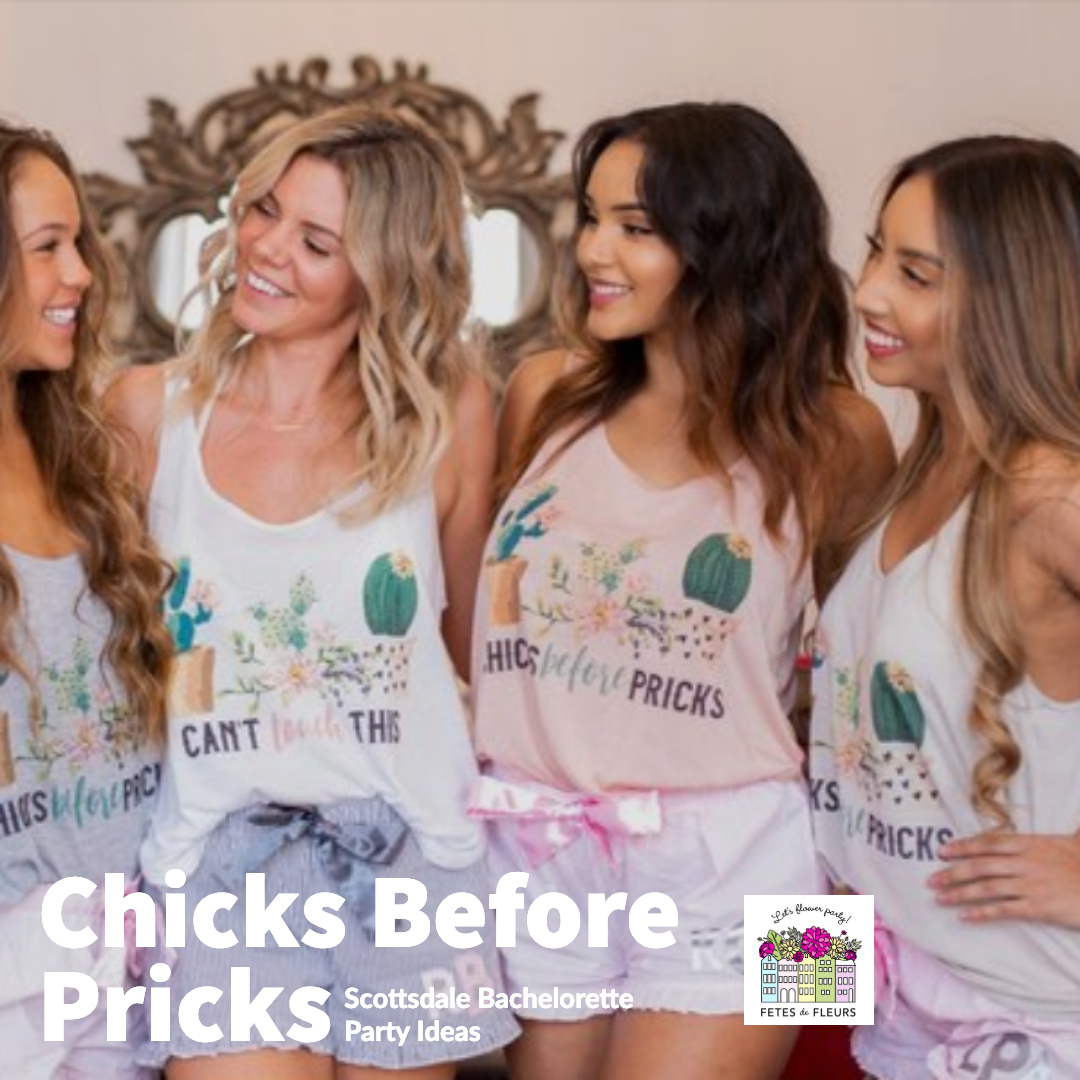 If you are heading to Scottsdale, Arizona for a bachelorette party and are starting to think about all the things that go into planning a bachelorette party in Scottsdale we have your back, ladies. We are here to get you prepped and prepared for everything you need to know in planning a bachelorette party in Scottsdale or even a girls weekend in Scottsdale.
3 OF THE BEST BREWERIES IN SCOTTSDALE FOR THE BEER LOVING BACHELORETTE PARTY
---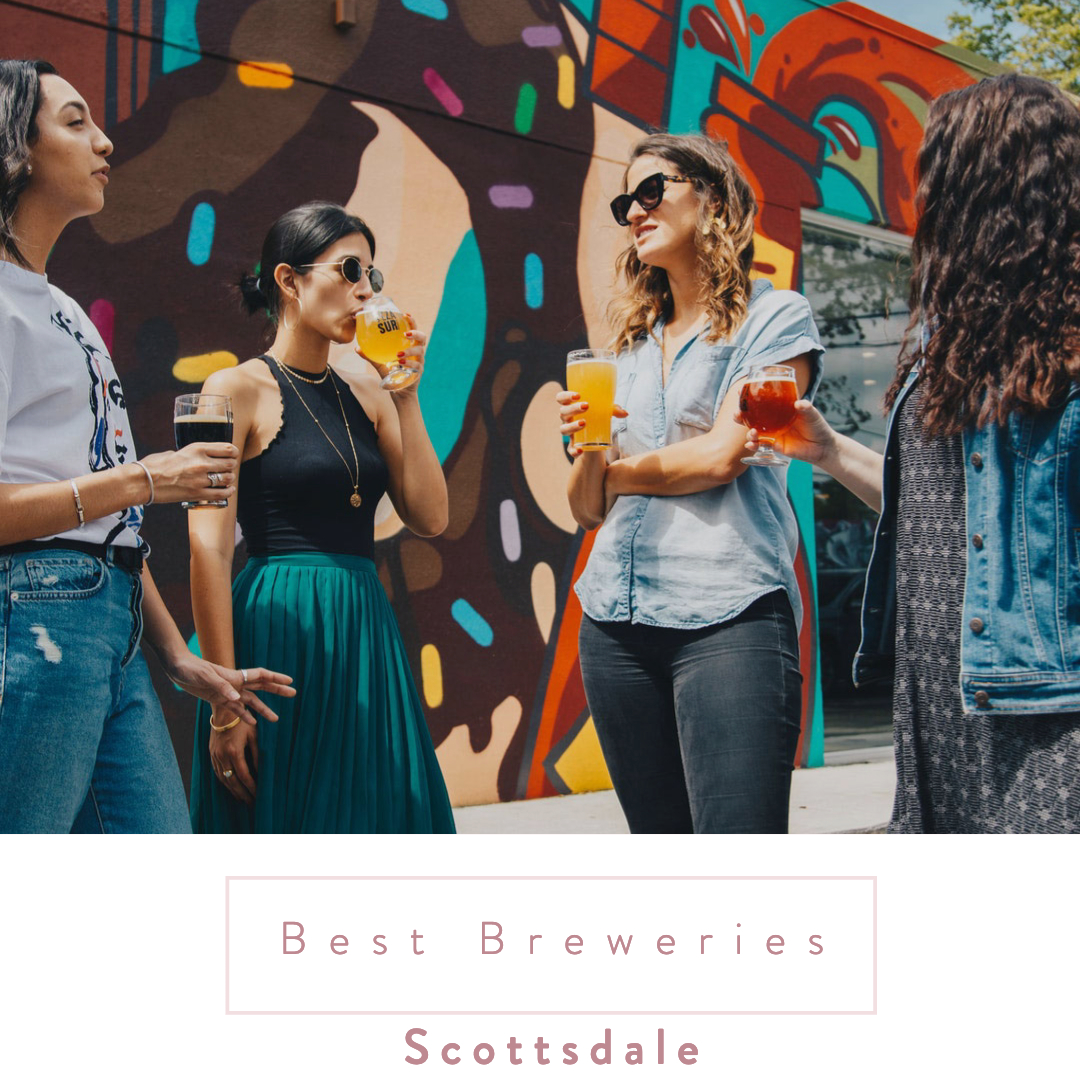 If flights are what you fancy, or you like to get down with what the locals are drinking here in Scottsdale, visiting some local breweries could be a great way to spend a day on your Scottsdale bachelorette! Beers, flower crowns and great weather. We think YES!