WELCOME TO YOUR PALM SPRINGS BACHELORETTE PARTY: THE FLOWER CROWN PARTY AND FLOWER CROWN BAR
---
Palm Springs. We are PUMPED to join you. It is officially, OFFICIAL! We now have Palm Springs as our newest location for our Fetes de Fleurs Flower Party Hosts locations.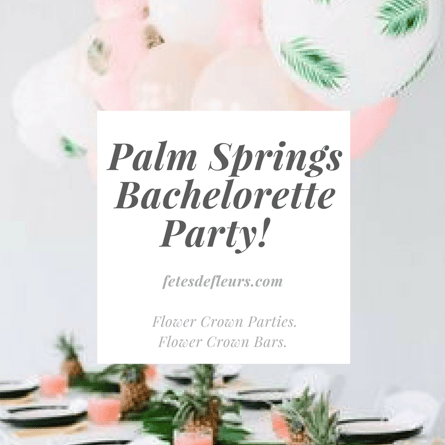 FLORAL THEMED PALM SPRINGS BACHELORETTE PARTY PACKAGES
---
PALM SPRINGS screams flower crowns to me. There are so many festivals in Palm Springs that we can help you flower party at. There are tons of great hotels and pools that we can flower party at with you. It just seems like the most ideal place to host a flower crown party and/or a flower crown bar. So we can't wait to get this party rocking and started with you all!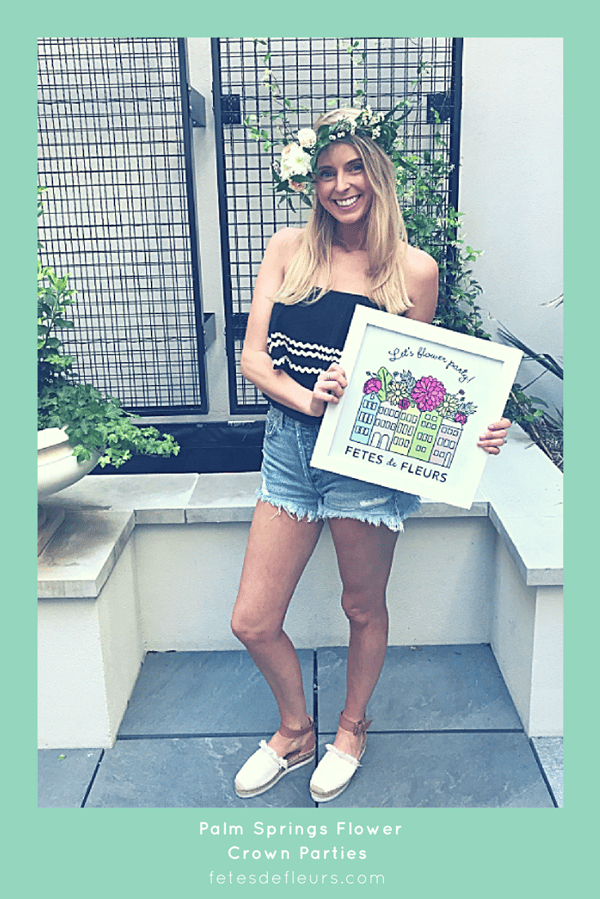 Since we are new to Palm Springs we wanted to go over what the options are for ourPalm Springs bachelorette party packages

so you know what they are!
HOW TO HOST AN EPIC PALM SPRINGS BACHELORETTE PARTY WEEKEND
---