WELCOME TO YOUR PALM SPRINGS BACHELORETTE PARTY: THE FLOWER CROWN PARTY AND FLOWER CROWN BAR
---
Palm Springs. We are PUMPED to join you. It is officially, OFFICIAL! We now have Palm Springs as our newest location for our Fetes de Fleurs Flower Party Hosts locations.
FLORAL THEMED PALM SPRINGS BACHELORETTE PARTY PACKAGES
---
PALM SPRINGS screams flower crowns to me. There are so many festivals in Palm Springs that we can help you flower party at. There are tons of great hotels and pools that we can flower party at with you. It just seems like the most ideal place to host a flower crown party and/or a flower crown bar. So we can't wait to get this party rocking and started with you all!
Since we are new to Palm Springs we wanted to go over what the options are for ourPalm Springs bachelorette party packages

so you know what they are!
HOW TO HOST AN EPIC PALM SPRINGS BACHELORETTE PARTY WEEKEND
---
PALM SPRINGS BEFORE THE RINGS: HOW TO PLAN AN AMAZING PALM SPRINGS BACHELORETTE
---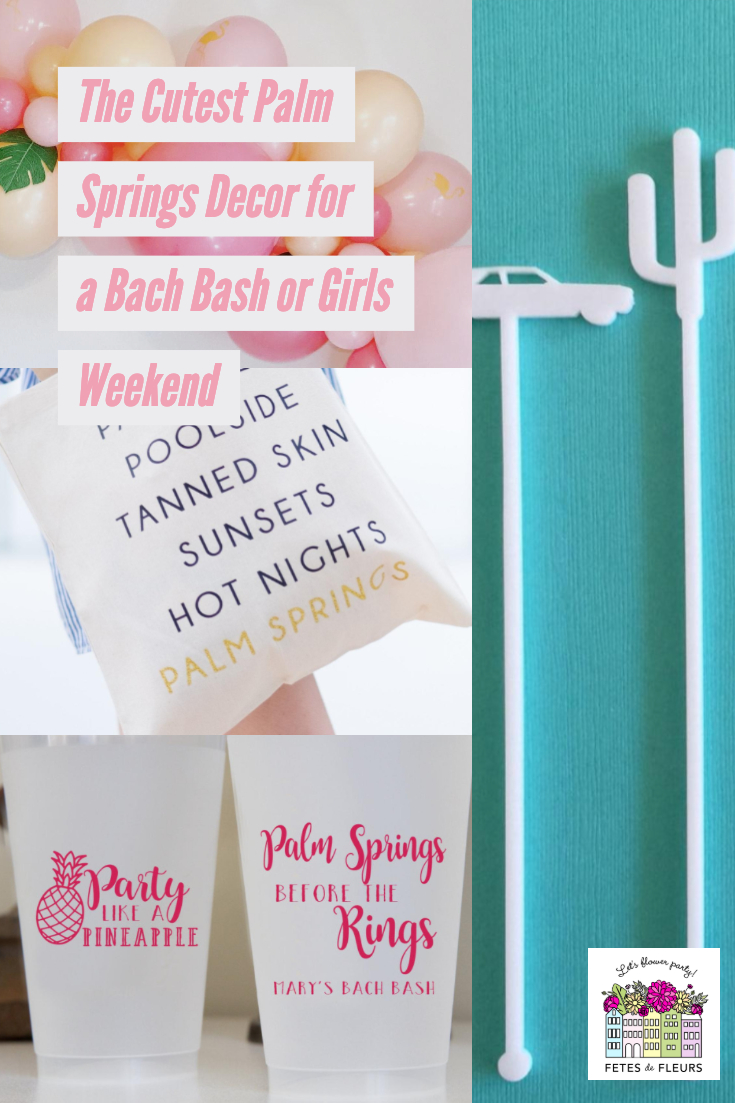 We are finally live and in action in Palm Springs, ladies! We can't wait to help you have the best weekend ever in Palm Springs with our flower crown workshops. But, before we get to that let's talk a bit about this bachelorette party theme of having a bachelorette party in Palm Springs. We love all things Palm Springs in general for a girls weekend, a ladies weekend trip and not to forget our favorites- a Palm Springs bachelorette party.
You should check out our favorite hotels to stay at in Palm Springs for a girls weekend or a bachelorette party here.
THE COOLEST, GIRLIEST BACHELORETTE PARTY HOTELS IN PALM SPRINGS FOR A PALM SPRINGS BACHELORETTE PARTY
---
OMG. You have decided to go to Palm Springs for your bachelorette party! YES, QUEEN. You are about to live it up and have the best freaking weekend of your lives. Palm Springs is a dream place for any kind of trip but Palm Springs SCREAMS girls weekend, ladies weekend or a bachelorette party. We can't wait to help you plan your dream Palm Springs bachelorette party, ladies. One of the first things to think about when planning a Palm Springs bachelorette party is where the heck you are going to stay. So let's get to it.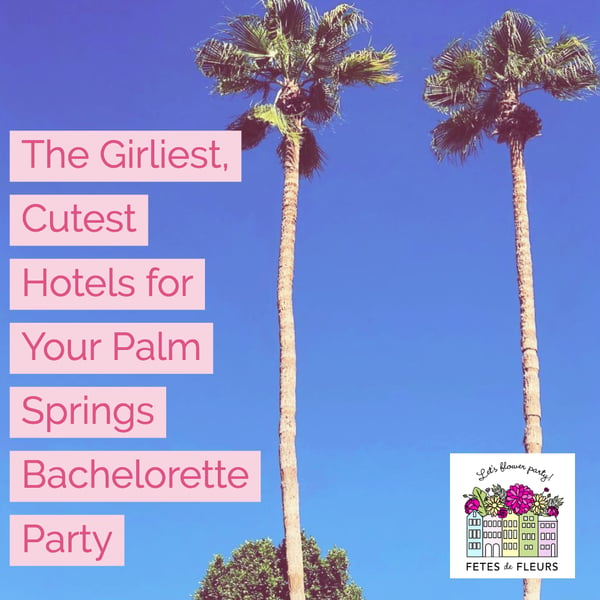 Palm Springs is the perfect place for a bachelorette group that wants to chill poolside and take some amazing photos with all of the best instagrammable places that Palm Springs has to offer.
OUR FIRST PALM SPRINGS BACHELORETTE PARTY WITH A FLOWER CROWN WORKSHOP
---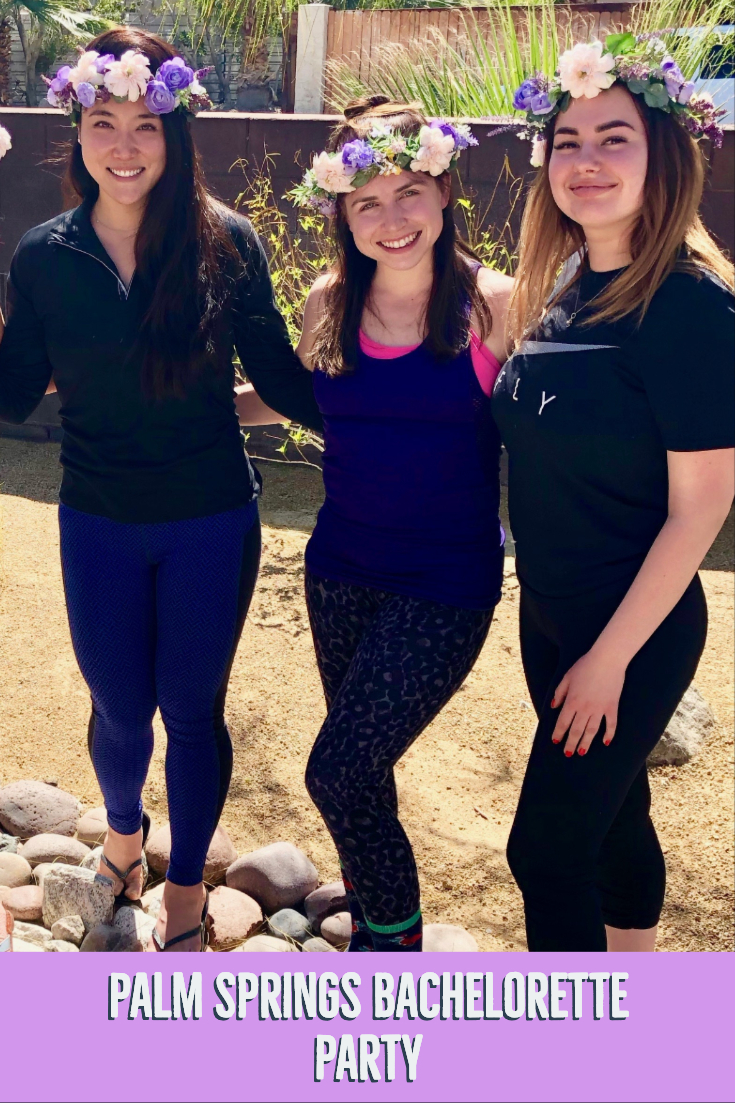 This past weekend was the kick off to the first bachelorette flower party in sunny Palm Springs, CA. We are so excited to start doing more floral workshops with your groups in Palm Springs. Palm Springs is the perfect PLACE for bachelorette parties because it includes all of our favorite things to make for a girly, fun-filled weekend with friends.