Let's Flower Party!
Do you love flowers? Do you have an upcoming event or party that you are planning and want to incorporate something fun and unique into the day?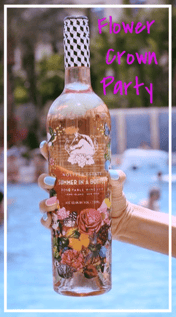 We are here to help you. We do custom flower crown bars, flower crown parties, flower crown birthday parties, flower crown bachelorette parties, etc. You name it! If there is a party and you want to have flower crowns we are there for you.
What is a flower crown party?
We bring all the supplies to you.
We setup a beautiful flower crown making class for you and your friends.
You tell us your favorite 2 colors and we bring the flowers to match those.
All the greenery for your crowns that you can think of.
This is an UPSCALE flower crown making party. We usually block 2 hours for our parties. We arrive a 1/2 hour early to setup. Then we start the class. We also bring Rose with us by Wölffer Estate Vineyard.
The rose is included as part of the flower crown party. Think Rose, flowers and making flower crowns.