2019 is here and you are ready to plan your bachelorette bash! Woo hoo- well, ladies we are ready to help you in that arena. We are going to do a guide to all the hottest and most fun, most chic, coolest AF bachelorette party themes so you can just get it done.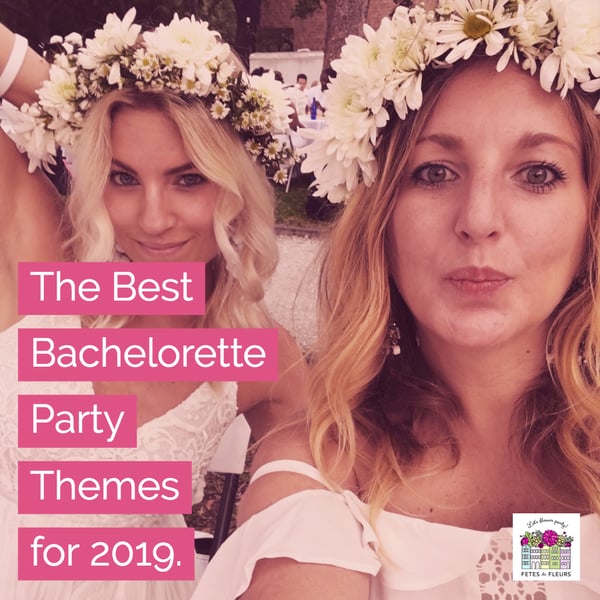 Bride to be who needs to pick her bachelorette party theme?
CHECK. CHECK. We got you!
Bride tribe who has no clue what the bachelorette party theme should be?
NO WORRIES CHICA. We are going to give you the line up of all the hottest and cutest bachelorette party themes for 2019!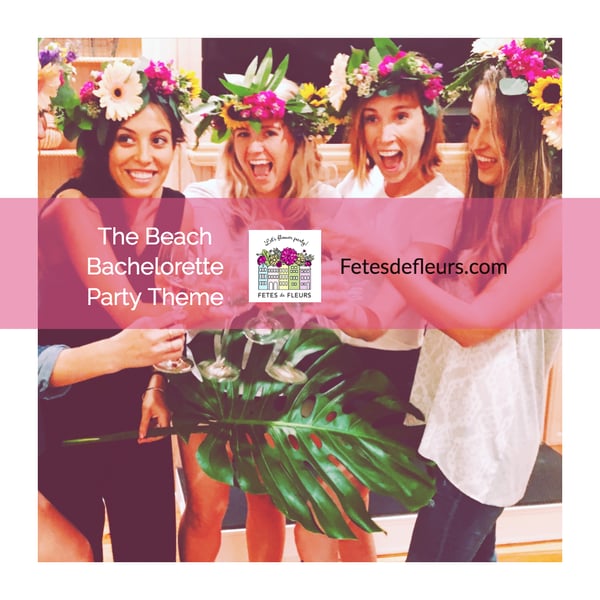 So you have decided that you are going to go to a beach for the bachelorette party! GOOD IDEA! What can go wrong if you are spending your time in a beach town or close to a beach for a weekend or a long weekend with the bride tribe. A beach bachelorette party theme is perfect if you are the group who loves to chillax at the beach or pool with some rose or fun tropical drinks. You have such great options on places that you can go to that are either at the beach or close by the beach.
Beach Bachelorette Hashtags
Toes in the Sand, Ring on my hand!
Aloha Beaches
Beach bash or beach bach
Brides beaches or I'm getting married BEACHES
Boats and Hoes
BEACHING bride and BEACHING Babes
Last Lei
Let's Flamingle or Last Flamingle
X Beach Bachelorette
Time to Party our Tails off and Trading Tail for the Veil
Last Sail Before the Veil
Get NAUTI
Good times and tan lines
There are SO many more bachelorette party themes and bachelorette party hashtags that you can use so I highly recommend thinking about the beach bachelorette party theme once you pick the beach town you are going to. Then you can think about if you want to include the name of the beach or town in the bachelorette party theme and bachelorette party hashtags.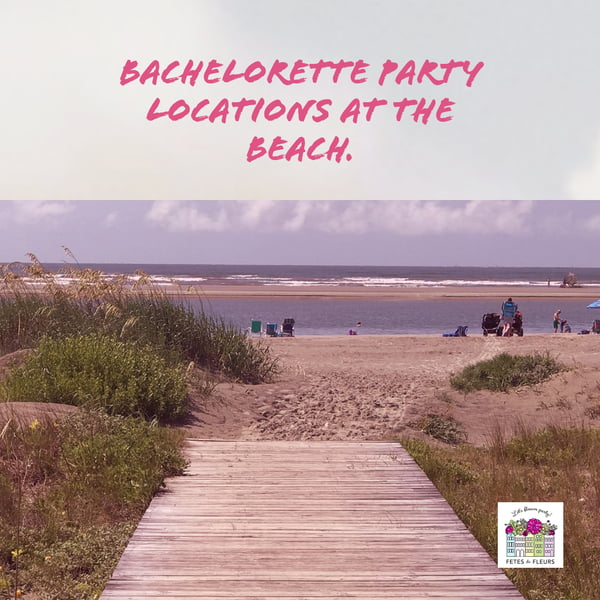 Beach Bachelorette Party Locations
Charleston, SC: You have downtown Charleston where you can go out on the town to bars and restaurants but ALSO the best beaches all within a 20 minute drive from downtown. You have options girls if you pick Charleston as your bachelorette party destination because there are plenty of beach areas to pick from for your stay. Folly Beach, Sullivan's Island, Isle of Palms, Kiawah Island are your best picks for your Charleston bachelorette party if you are going with the beach bachelorette party theme.
Savannah, GA: Savannah has an airport that you can fly into so that is always good that you won't have to drive far to get to the beach. You can easily get to a few different beaches for a day trip from Savannah or you can stay out at a beach like Tybee Island or Hilton Head Island. If you want the best of both worlds (meaning a city feel and beach) we love Savannah just as much as we love Charleston!
The Hamptons: You CANNOT think about a bachelorette party theme without thinking about the Hamptons as an option ladies. The Hamptons has it all. Especially if you are traveling from somewhere in the northeast like NYC or Boston or somewhere in between we highly recommend thinking about the Hamptons as an option. There are so many cool areas and towns throughout the Hamptons that you can pick from and chic hotels/airbnbs.
There are of course lots of other bachelorette party locations that you can pick from but these are ones where we have flower party hosts right now! We will be adding in more beachy bachelorette cities in the really near term future and we will add these into the list overtime. We hope to have MIAMI real soon. A couple of other beachy bacheorette party locations that we love are: Miami, Cabo, Nantucket and the Vineyard, Cape Cod, San Diego, Key West, the Bahamas, Santa Monica and Newport! We will continue to update this list as we hire more flower party hosts in beach locations where bachelorette parties are frequented!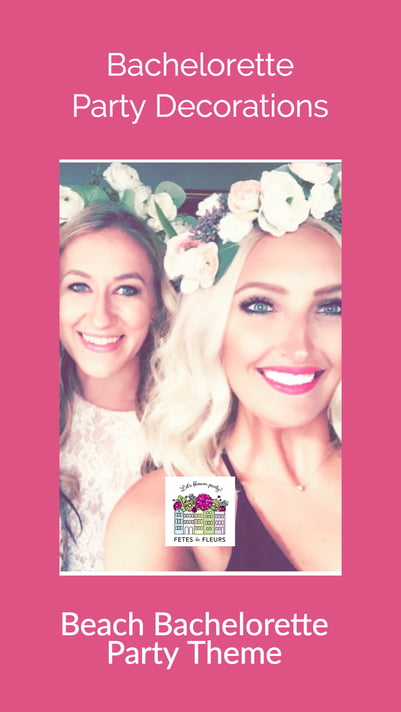 We have some companies that we love that sell amazing bachelorette party gifts, favors and supplies. One of our favorites is Shop Stag and Hen! The ladies over here have all the best bachelorette party supplies, decorations and gifts that you can think of. We highly recommend checking out their website because you can shop by bachelorette party themes. They have some amazing ideas for a beach bachelorette party theme that we will link to below for you.
Make sure that you get the essentials for decorations for your beach bachelorette party including:
Hashtag banner
Beach bags
Beach Hats
Flower Crowns
Bathing suits
Beach towels
Hair ties
Fun sunnies
Koozies
Fun cups
Coverups
We love Etsy and small shops for goodies for your bachelorette party. If you search by theme on Etsy and on Pinterest you will find some lovely options for your bachelorette party gifts and favors.
We hope you have a BEACHING bachelorette party weekend ladies!