When you say the words "bachelorette party" what words of things come to mind? I am hoping you think of vino. Because one of the first things I think of is rose. At Fetes de Fleurs we love wine and cheese. We bring Rose to our guests of our flower crown bachelorette parties too so we thought we would provide our line up of our favorite wine bars here in Charleston.
Bin126: Bin152 is a super cute wine bar at the bottom-ish of King Street. I recommend going here when you are walking around King Street heading towards the battery and Rainbow Road. You can follow Bin152 on Instagram here.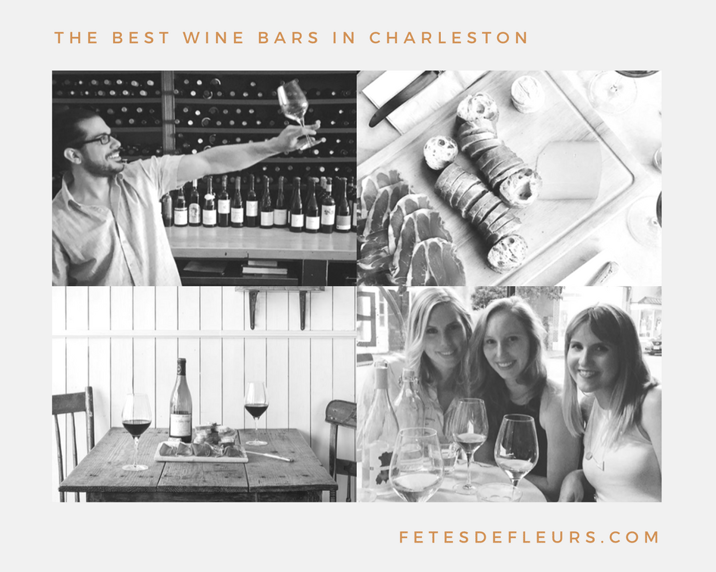 Vintage Lounge: This place just recently opened in Charleston and is definitely a HOT spot. If I was coming to Charleston and liked wine and cheese and meat I would put this on your list. This place is super swanky looking and they have an amazing wine list and champagne list. There is an outside area as well that is just dreamy.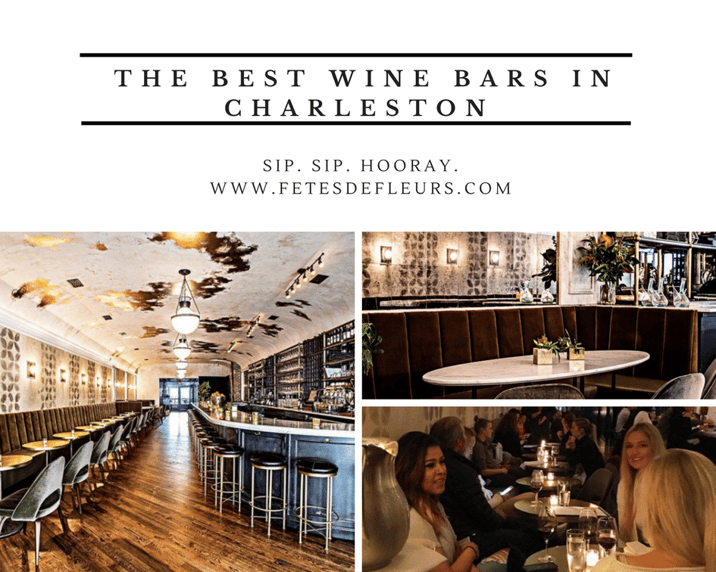 Goat Sheep Cow North: I don't even know where to start on this one. I love it here. Everything about this place screams amazing wine, cheese and meats. Go here and sit outside on the patio. Eat cheese, meat plates and drink all the rose you want.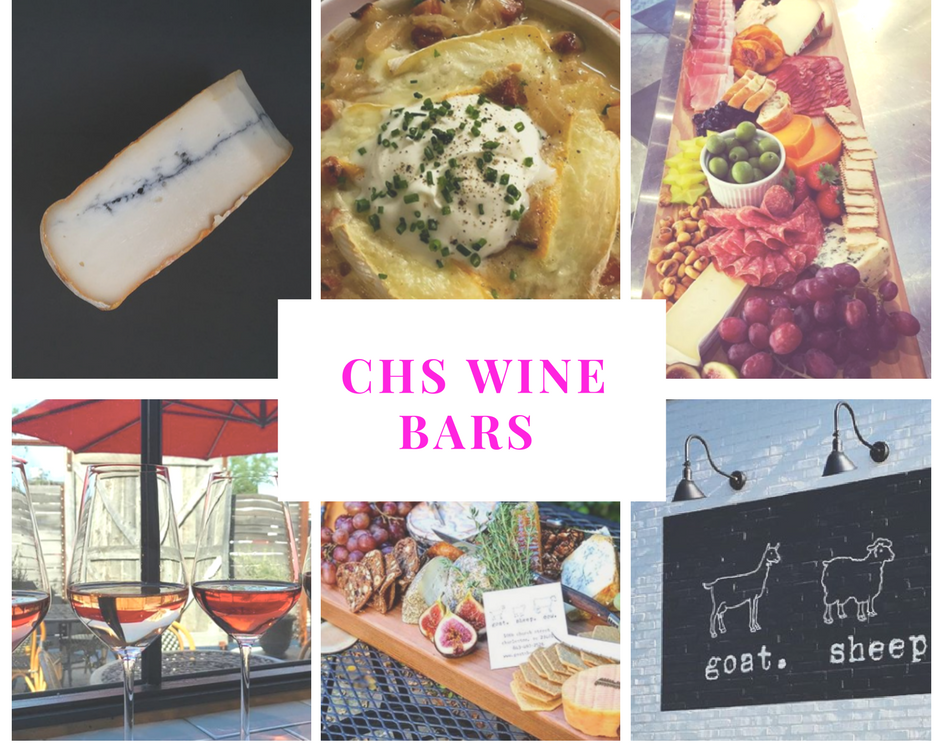 Wine and Company: This is a really cute place to pick up wine for your weekend in Charleston. They are super helpful here and a sweet couple owns it. You can sit down with your friends here at a table or at the bar and drink glasses or bottles of wine with cheese and meat.
Elliotborough Mini Bar: This is owned by my sweet neighbors. They moved here and bought mini bar this past year shortly after I moved here. It is in my neighborhood and such a great spot to pop into and listen to some live music or a comedy show.
Here you can see me on the right in a flower headband, Pam the owner and our friend who just moved to a different neighborhood. If you like to try good wines and beers I would suggest going here. Also, Pam the owner is the best and she is so so so sweet.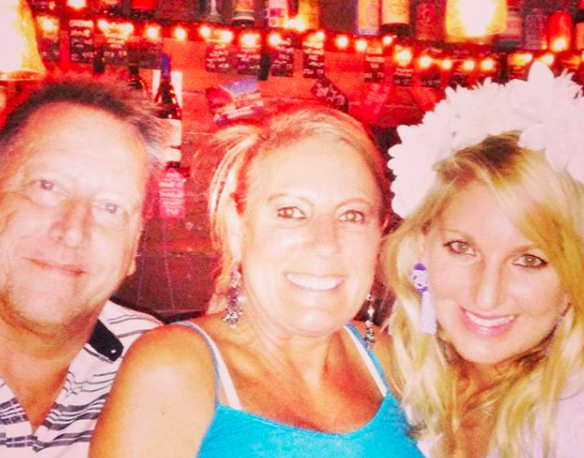 Pour Taproom: This place has the coolest deck up on their roof for watching sunsets and sittting outside soaking in that Charleston sun. You can use their "taps" to dispense wine, beers, etc. You pay by the ounce here, not by the glass. This is the tallest rooftop bar in Charleston and located at the Hyatt on the 9th floor. You open a tab and you start pouring!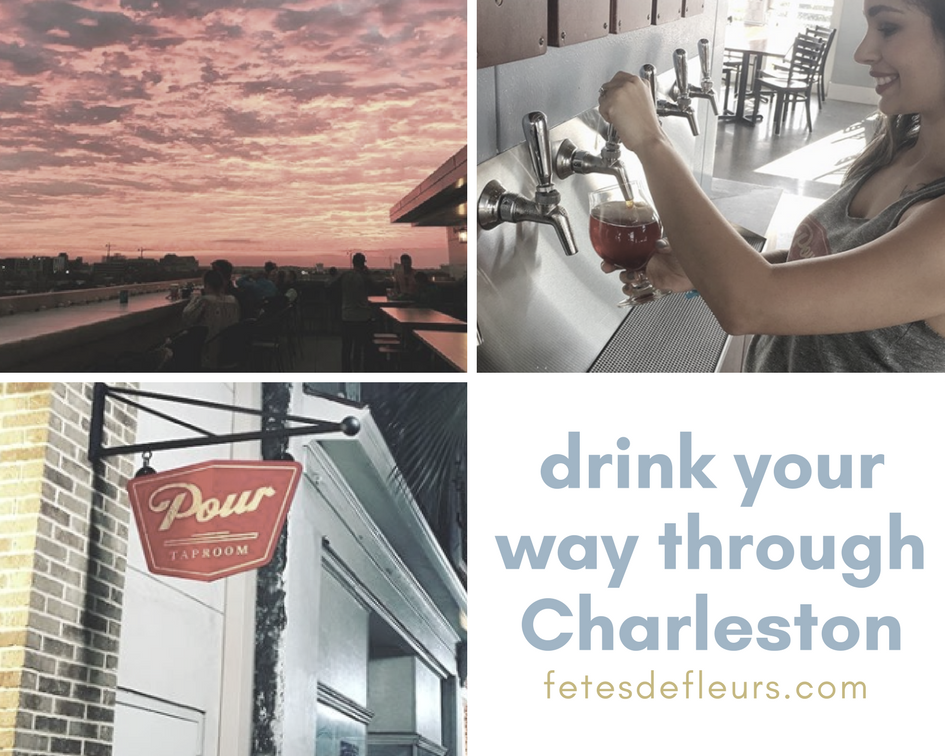 Rudi's Caffe E Vino: Coffee and wine bar located at the Skinny Dip Charleston (also somewhere you should stop in for shopping). Hit two birds with one stone by stopping in here. You can get your shopping on and drink some FROSE on their roof top. If you want to have a bachelorette party up on their outside patio you can book the patio for $50. For $50, you get the space to yourselves, the bride gets free Skinny Dip swag, and your party gets 10% off their purchase at the Skinny Dip! Sounds like a good deal to me! They also have a cool flower wall at Skinny Dip that you can take a picture in front of. If you need flower crowns as part of your bachelorette party just ask us and we can get you all dolled up for your visit to have some frose.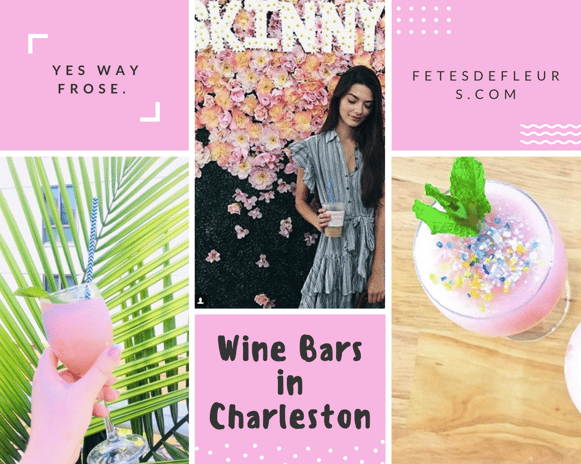 We would love to see you check out some of these wine bars while you are here in Charleston. If you are looking to buy wine for your weekend here we suggest our friends over at Monarch Wine Merchants. We love it here and frequently buy our wine here for our flower crown bachelorette parties. They have the best selection of wines that you can pick from and the owners are so nice. They also have a back room that I bet you could do a wine tasting at and add in a flower crown party as well! You can request a private wine tasting in their back room here.
@foodandwine just announced them as one of the wine stores amongst some incredible INDEPENDENT wine shops!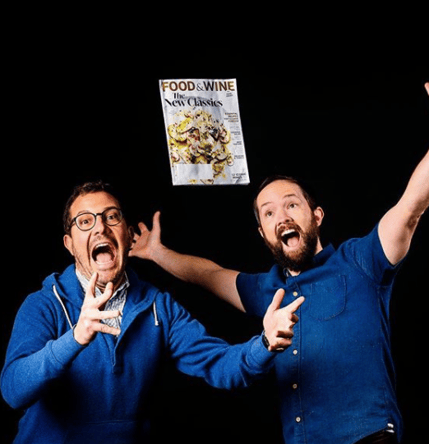 If you would like to book us for a Charleston flower crown making party please inquire here. We bring wine!