Charleston, SC is the IDEAL place for a bachelorette party weekend with your bachelorette party!
DOWNLOAD: Charleston Bachelorette Party Weekend Here.
When I first visited Charleston probably a month or so before I moved here with one of my best friend's for a girls weekend here I fell in love right away. This really is the gem of the south. This lovely little city by the sea has so much to offer you for this special celebration and time in your life. I would highly recommend coming to Charleston for your bachelorette party weekend.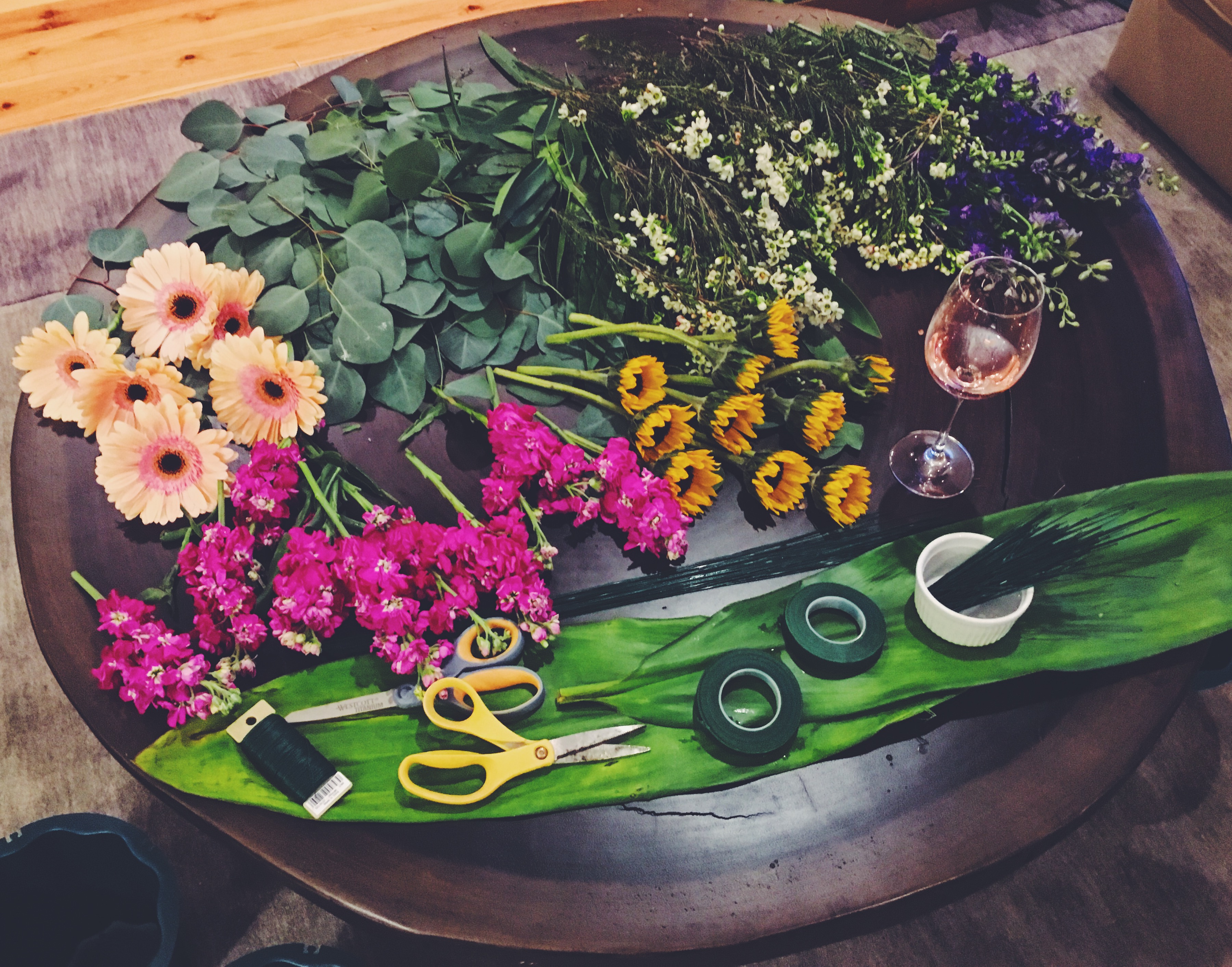 This is an example of a flower crown party setup for a bachelorette party in Isle of Palms, SC.
What is not to love?
Charleston has EVERYTHING that women love! There is beauty everywhere you look.
Literally everywhere you go there is something pretty to look at.
The houses are pretty, the buildings are pretty, the restaurants are pretty, the greenery and flowers are pretty, the beaches are pretty, you get my point... Every where you look you think wow, people actually live here?!! This is an amazing place to spend my bachelorette party weekend.
Before moving here I did A LOT of research on smaller cities around the US that had a bachelorette party scene and bachelorette weekend scene. Charleston has it GOING ON for bachelorette parties. There is so much to offer a bachelorette party here for the weekend in Charleston, SC area. There is culture, great restaurants, amazing bars with lovely cocktails, southern charm, nice people, beautiful houses and scenery. Charleston screams instagram photos to be taken for your bachelorette weekend here.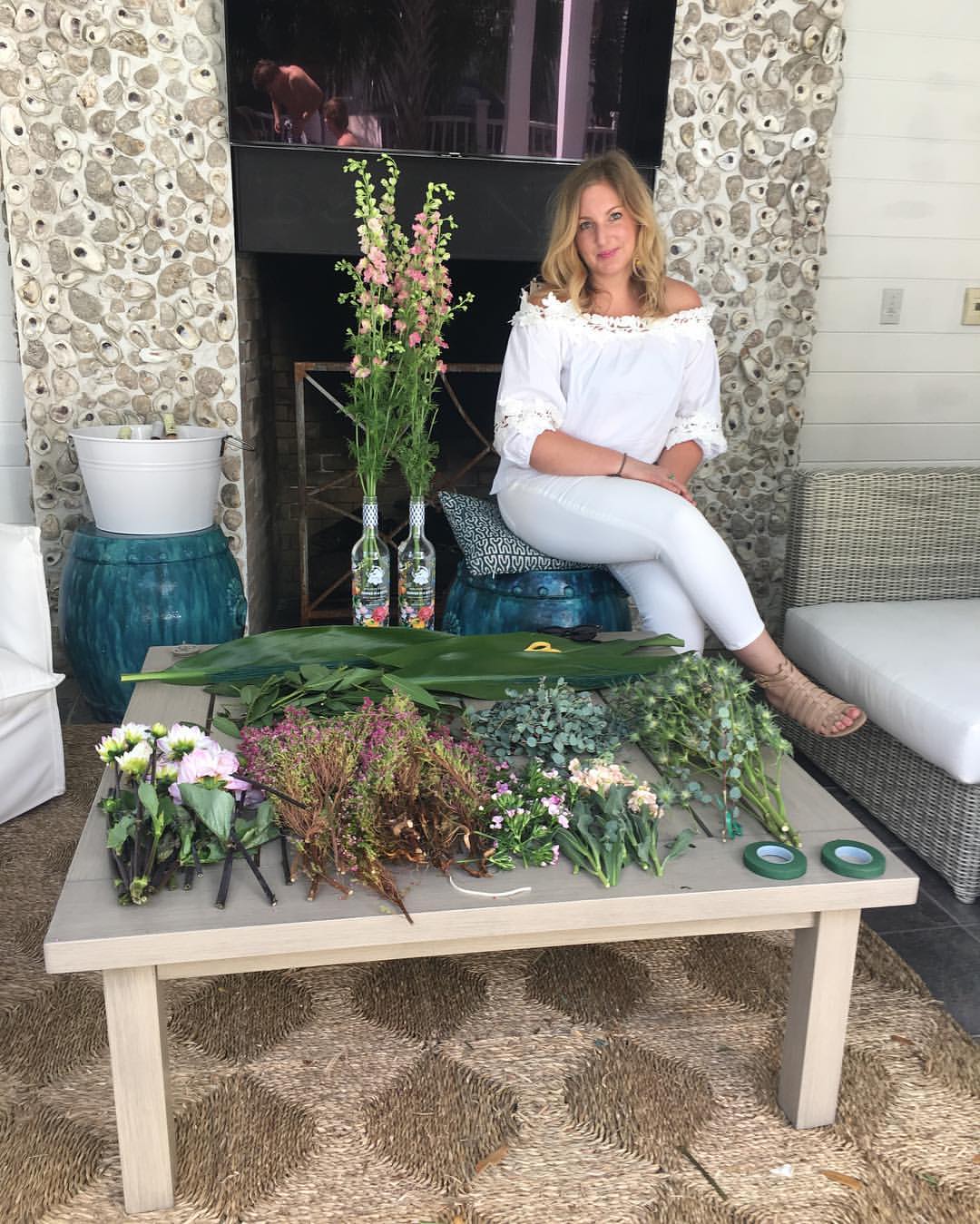 Custom setup for a bachelorette flower crown party in Charleston, SC.
WHY Charleston, SC for your bachelorette party?
Charleston bachelorette party weekends are a part of this city. Bachelorette parties are a part of the scene here.
Every time I go out to dinner or to a bar on the weekend I see groups of ladies out with their friends. Those groups of friends tend to be bachelorette parties here for the weekend.
Since I am nosy and want to know what they are up to so I ask them why they are here and if they are a part of a bachelorette party in Charleston. They usually say yes.
And if they aren't here for a bachelorette weekend they are here for a ladies weekend away. Sure sometimes it is a local group of women out on the town but you can usually tell the locals from the ladies here for a Charleston bachelorette party weekend.
At Fetes de Fleurs we work with bachelorette party weekend groups by incorporating flowers into your special bachelorette party weekend here. Here is a quick guide for your bachelorette party weekend here in Charleston, SC so you know what to expect if you do decide to come here. Included in this guide are examples of how we can help incorporate flowers into your Charleston bachelorette party weekend. We also have listed some of our favorite things to do for a bachelotte party including stores to go to, restaurants and bars we love, and things to do!
Download the Charleston Bachelorette Party Guide below by clicking on the image or go here to download the Charleston Bachelorette Party weekend guide.
I will be updating the guide all the time to keep it up to date with the best spots to try while here!