We are hoping that you are liking our series of Charleston tips and tricks for your Charleston Bachelorette party weekend. We know how hard it is to 1st just pick a place to have your bachelorette party but also how hard it is to fit everything you might want to do into one small weekend away! That's why we thought our Charleston bachelorette weekend guide would help. Next up is cocktails, well, because cocktails are always a good idea especially on a bachelorette party weekend.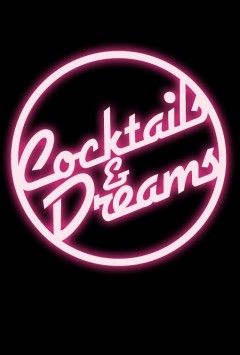 Charleston has plenty of happy hours (which for some reason I have not frequented really any)...will fix that this spring and summer. Make sure you take advantage of those to save you a little money. There is an app that shows you where the happy hours are and what times they are from and till called Cocktail Compass. I found this when I first moved here and then always found myself working when happy hour was (the joys of west coast hours). So try it out and let us know what you think about it!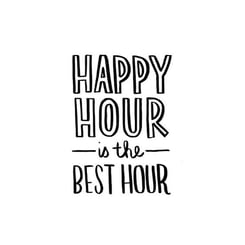 Another great way to stay on top of cocktail bars that are hot in Charleston right now and really any other city you are visiting is by using Eater Heat Maps. We have talked about these in other posts but honestly this is how I stay on top of openings and closings in Charleston and anywhere else I am traveling or have flower party hosts in. Here is an example of where to drink cocktails right now in Charleston. Thanks Eater Charleston for always keeping up with the hottest places to keep us in the know and drinking the best drinks out there. Remember this list is just some of my favorites but there are HUNDREDS of bars and lounges and places to sip, sip hooray your way around Charleston.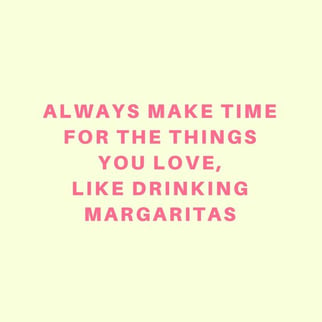 Felix: This is on upper King Street right near the Ordinary (which you should hit up for daiquiris as well). If you want to feel super fancy, girly and Parisian I would definitely hit this spot up. This place is so so so so freaking cute and it honestly might be my favorite place right now. It is super small and intimate. They have the best bar and the cutest little tables to sit at in the front of the restaurant where you can look out over King Street. It was also named one of the most beautiful new restaurants of 2017. So see I am right about something.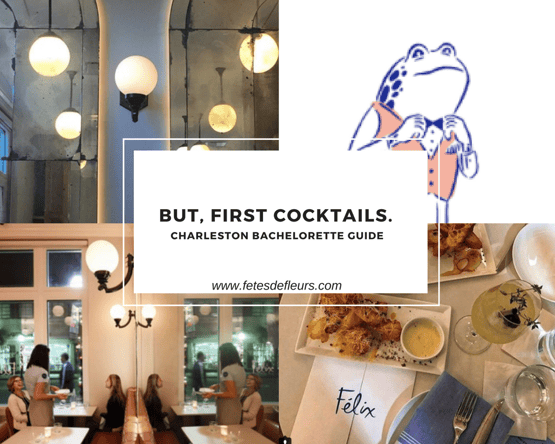 Palace Hotel: If you are looking for a dive bar by none other than Sheppy his fine self then you should wander on over to Palace Hotel for a hot dog and some fabulous cocktails. This place is a dive bar with a twist and Shep from Southern Charm and his newest show RelationShep owns it, so if that is your thing, you might want to uber over here for a hot second. This place is not a hotel or a palace. :)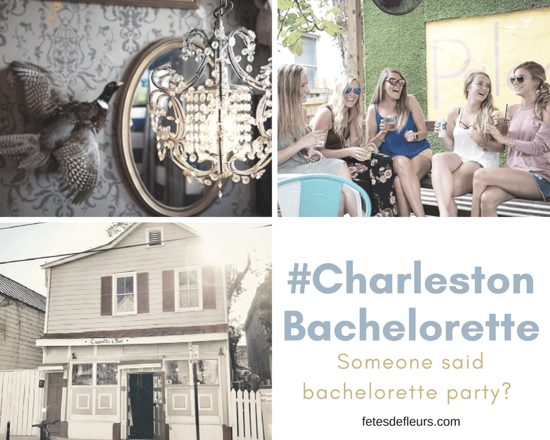 Vintage Lounge: Just opened recently as well. I went in here one night with some girlfriends and honestly it might be one of my favorite places now in Charleston. I ended up drinking 2 bottles of rose with a friend and smearing some red lipstick all over my face. I think I did it right.
Right on King Street. If you want cheese and meat, wine, Champagne in a really cute atmosphere please go here. If it happens to a nice night out (which it will be) please go to the back and sit outside because you will feel oh so french and lovely. You can book private parties here too as well as buy by the glass or the bottle. I think you will love it here!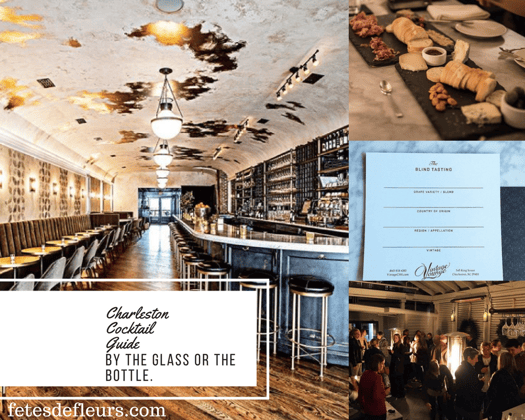 South Seas Tiki Lounge: Feel like getting hammered with a side of tiki torches. We got the spot for you at South Seas Tiki Lounge. Make sure you wander on inside and take some photos on the hanging chairs. What is better than a zombie and tiki torches to get your bachelorette party slamming?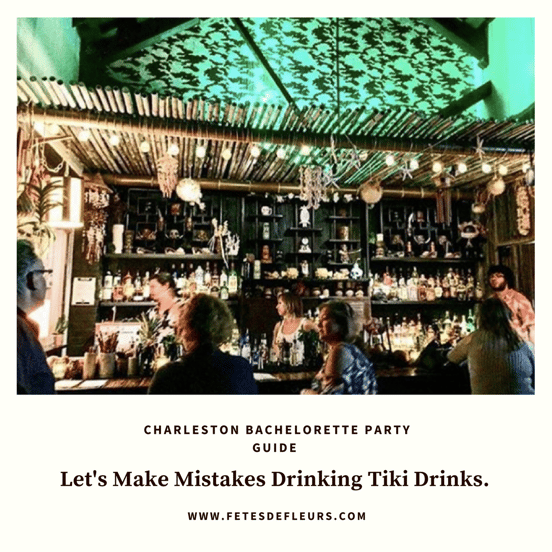 Revelry Brewing: Looking for a fun outdoor space where you can see a bunch of bros and hot southern guys? Revelry is the place for you. There is a huge outdoor deck high up where you can overlook Charleston and maybe take in the sunset or get a sunburn. It is a brewery so keep that in mind but there is wine too and you can order sushi from a food truck too. Because who doesn't want to hang out on a roof deck all afternoon sipping rose or some beers surrounded by fun, hot guys? I am in.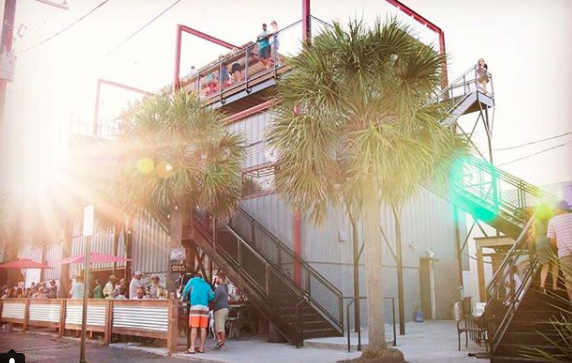 Faculty Lounge: So you have to ring a DOOR BELL to get in here. Naturally I was all oh SHIT, I need to go here. I want to ring the bell and see what happens when you do. This place is really pretty inside (not fancy or anything) but just done well. Good spot to plant up at the bar and chat with others there or the bartenders as well as grab a spot at a low table. Also their instagram handle is hilarious and they always keep you up to date on what is going down that weekend or night at Faculty.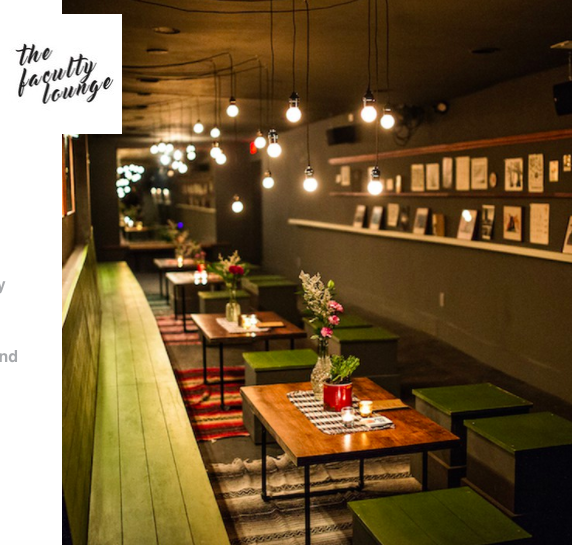 Zero George Hotel: This place is the definition of southern and chic.
Outside on the patio or in one of the cutest rooms you ever did dream of grab your bachelorette party and feel fancy while drinking some cocktails. You will feel like you transplanted yourself into the 1800s in Charleston couture. When people ask me where to go I always give them this as an option when they are visiting from out of town. It is not only amazing drinks and food but probably one of the most picturesque places in Charleston that you can sit outside on a beautiful southern deck enjoying some apps and wine. You will definitely feel like you are a true Charlestonian sitting here and taking in the afternoon light.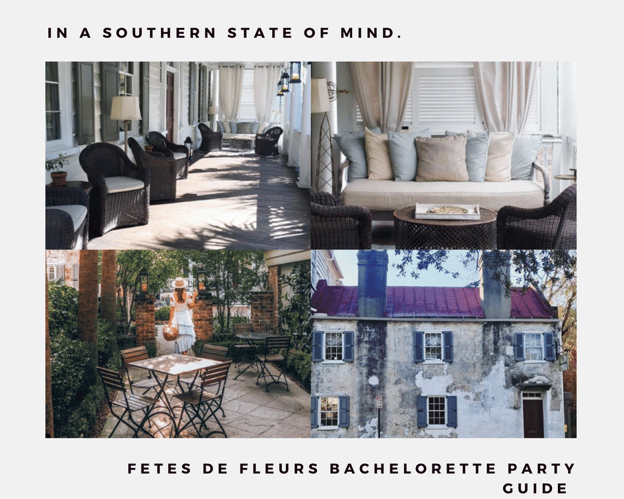 Well, that's all for now. We hope you enjoyed this line up. We promise to keep adding places to the list. We have heard that maybe some of my places are really to fancy for bach parties but usually the bachelorette parties I am dealing with and working with are looking for places like this. I will try and keep adding in some less expensive options too! Cheers to your Charleston bachelorette weekend. We hope you will add some flower crowns to your bachelorette weekend here with us as well. ALL of these lovely places would love to see you donning a flower crown while drinking cocktails.