We figured we would help you in your Charleston weekend planningwith our list of favorite places to spend Brunch, Breakfast and Coffee here in the Charleston area. We will keep this list updated as much as possible to reflect our favorites as things open and close so you stay in the loop!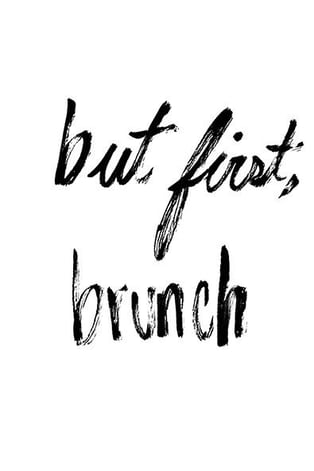 Our friend Randi who owns a Charleston bachelorette party planning company called Kay and Co also has the cutest Charleston bachelorette party favors that you could incorporate into your Charleston brunch. Check out Kay and Co's shop here and Kay and Co Instagram here. She can help you with planning everything about your Charleston bachelorette weekend as well. (Just don't forget to have a flower crown party as part of your weekend here as well).
Top Brunch Spots for your Charleston Bachelorette Weekend
A lot of people tell you to go to Hominy Grill but I think it is a tourist trap and over-rated. You can get a good breakfast at a lot of places that have less lines and are not so touristy. Also, side note- I love you Hominy Grill but I just think there are so many other cooler bachelorette kind of brunch and breakfast spots you can go to. BUT there is a super cool art mural outside of Hominy Grill if you do end up going. PPS- the food here is AMAZING. I just don't like LINES!
Quick coffee/tea shops in Charleston, SC
We will be updating this list continuously so you can follow along. We also have a 2018 Charleston Bachelorette Weekend Guide that will house all of the local things we think you would want to know about here in Charleston as you plan your bachelorette weekend here with us!