Savannah is a perfect spot for a southern bachelorette party or a southern ladies weekend away. You can easily fly into Savannah or drive from other cities here in the South if you are localish. If you are looking for a place where you can have a bachelorette party in a beautiful southern city then Savannah might be the city for you.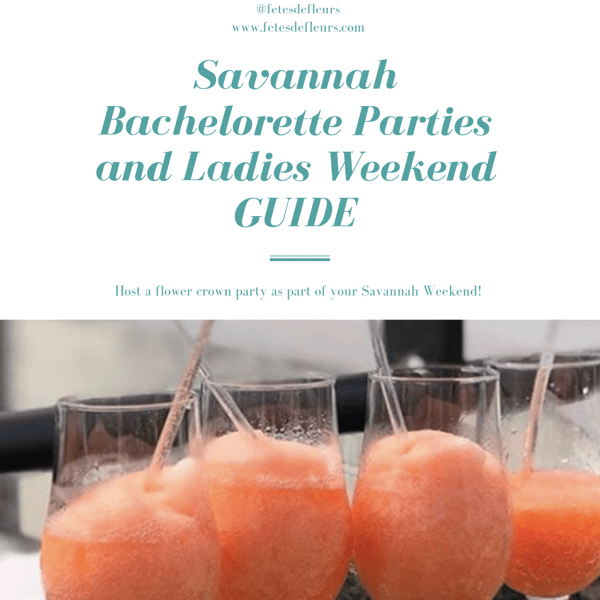 Savannah has amazing weather, great food, fun options for activities, and well DRINKS upon DRINKS. If you are looking for a city to spend your bachelorette party in where you can drink outside from location to location then Savannah might be the spot for you. You can actually drink outside from bar to bar. People are walking around everywhere with drinks. Don't worry you will not get arrested for drinking outside of a bar or restaurant in this city.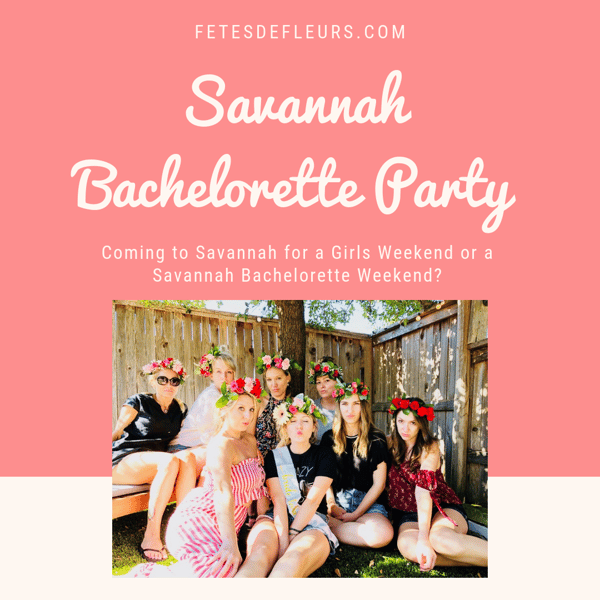 Don't forget to check out our guide to the chic hotels to stay in for your Savannah girls weekend or Savannah bachelorette party weekend here.
If you are heading to Savannah for a girls weekend, a Savannah ladies weekend or a Savannah bachelorette party then you must put these rooftop bars on your list to stop by.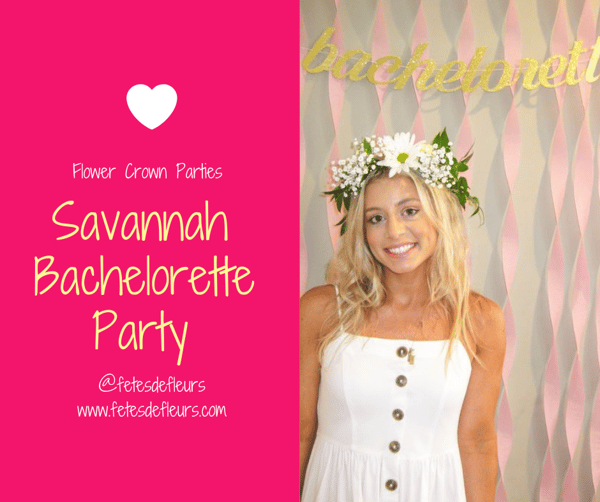 Perch, the rooftop bar at Local11TEN.
OMG. This place is right by Fosyth Park. So wander down towards the historic district of Savannah and head up to the rooftop deck of this restaurant. If you want amazing views overlooking southern trees like these then this is a spot you want to STAR on your google maps, ladies. I could get used to sitting at a beautiful table like this one overlooking the mossy trees. So PERCH yourself up on their roofdeck, stay awhile, enjoy the view and all that the south has to offer.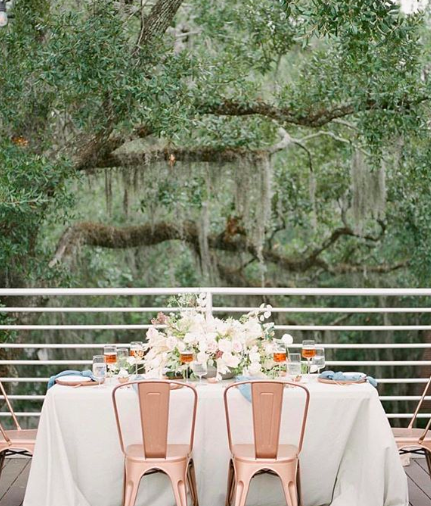 This place has a wonderful vibe for your bride tribe. We love the vibe here on the roof deck with the cool green colored chairs and white chairs against a backdrop of beautiful greenery. Anytime we can get our hands on a place that has a lot of great colors, an outside area to sip cocktails and nosh as well as great greenery - we are there! Perfect backdrop for some day drinks and snacks while taking some photo opps.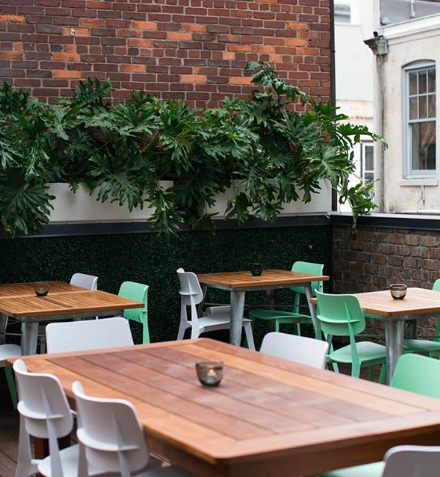 Peregrin is modern sophistication at its best, featuring exquisite views of the cityscape, premium cocktails and a curated wine list. Step inside a world of refinement and playful intrigue, where curiosities take center stage amid a luxurious backdrop. The world is at your fingertips with casual lawn games, tropical plants and tranquil pool at the all-weather, open-air rooftop deck. Experience swanky rooftop vibes, without the pomp and circumstance.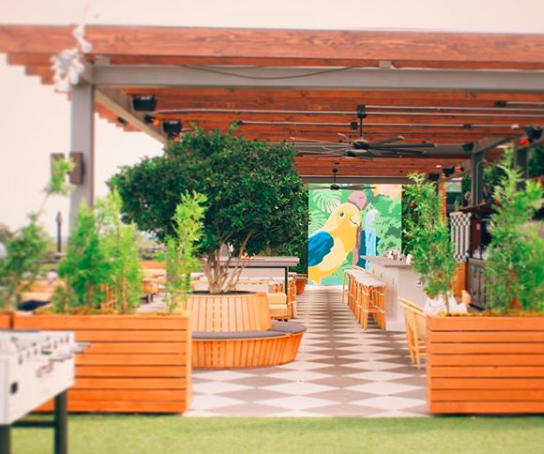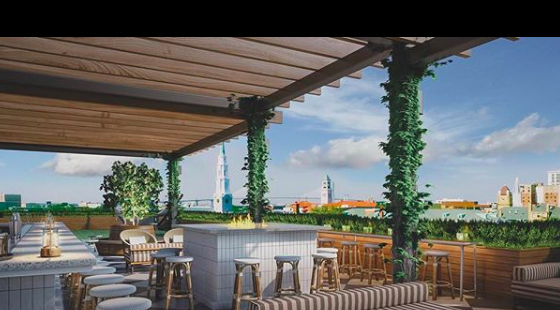 Rooftop bar at The Grove is the ideal gathering spot for visitors and locals alike, offering beautiful panoramic views of Savannah's bustling City Market and beyond. Enjoy housemade cocktails, refreshing wine and beer options, and full menu service with plenty of outdoor seating.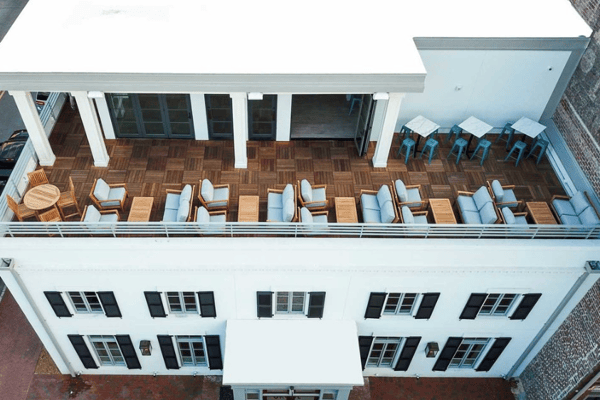 There are tons of amazing places to get your DRINK on in Savannah but these are our top favorites for roof top bars. There are probably some that we didn't put on this list and that doesn't mean that they are not great. We are really into design here at Fetes and love a girly space with flowers and/or greenery so these hit home for us! We hope you have the best time on your
Savannah bachelorette
or
Savannah ladies weekend
. Oh, and if you want to have a flower crown party as a fun activity on your Savannah weekend click the button below and fill out the form. We will email you how our flower parties work and you can decide if it will be a fun addition to your weekend plans.