Creating with flowers is when I feel my best. Flowers are beautiful on their own.
When you can combine the love of jewelry and flowers together- we get some beautiful flower masterpieces and works of art that we can wear! What is more girly, chic and cute than flower earrings?
Wearing flowers as jewelry is the super chic wedding look of the year.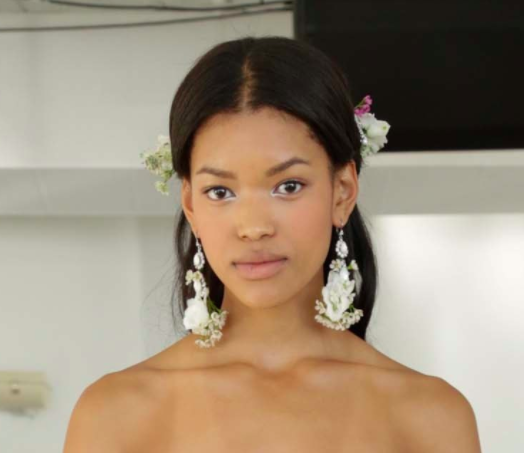 I am that girl you know who loves to wear her statement earrings. And if these statement earrings have flowers on them, well then I will take them! Flower earrings are so beautiful.
I love, love, love wearing big earrings.
While following Instagram this week I came across a new hot bridal trend that I wanted to share with you all.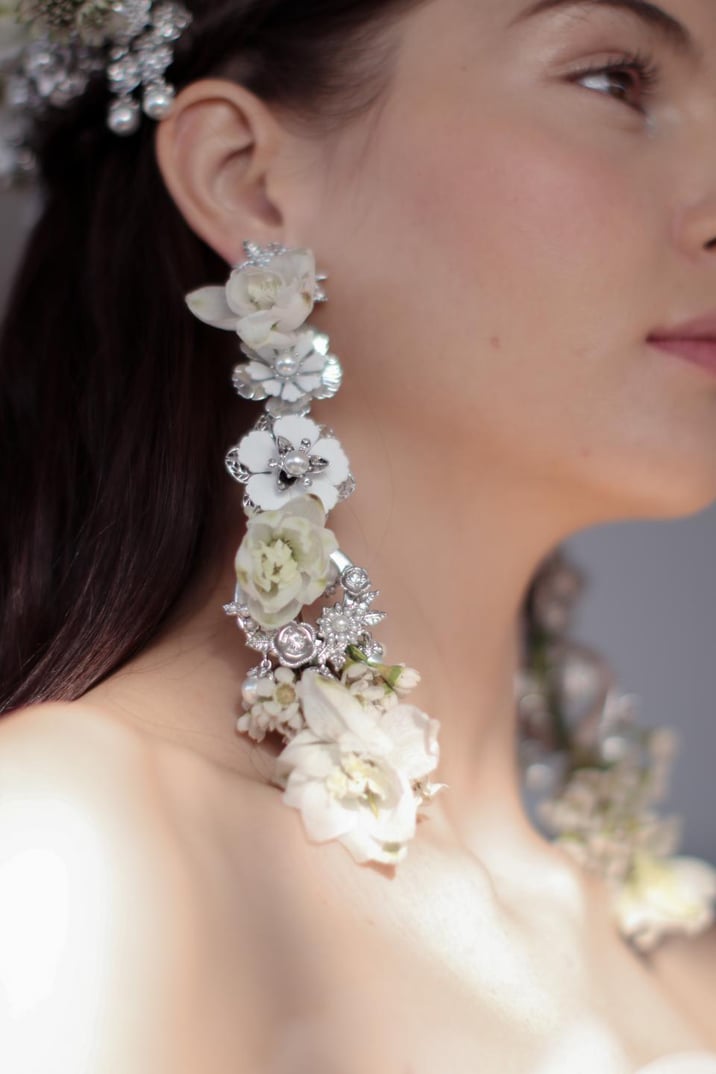 Real flower jewelry is definitely the hot bridal accessory this year. Here are some of my favorite pictures of real flower jewelry that I have found lately across the internet.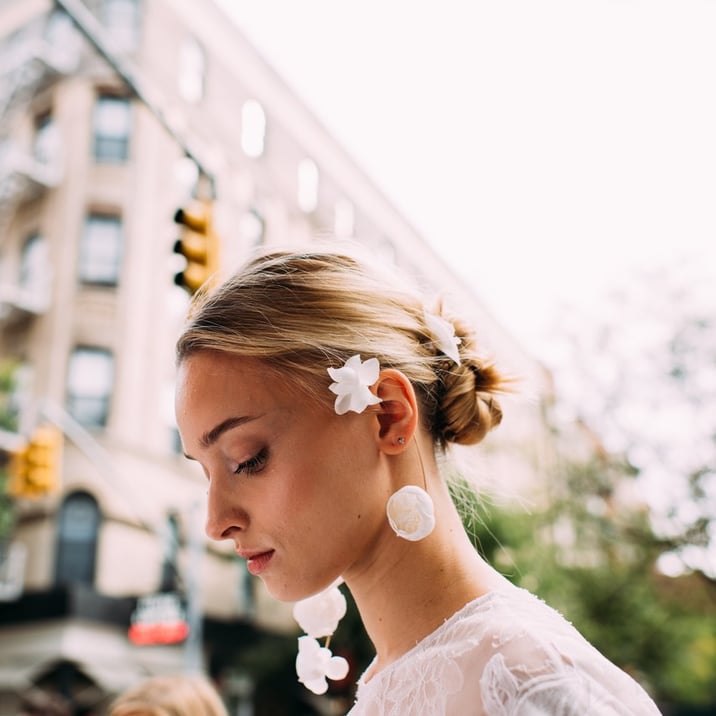 Fetes de Fleurs is going to start hosting real flower jewelry parties so stayed tuned for one in your city. Request a flower party here.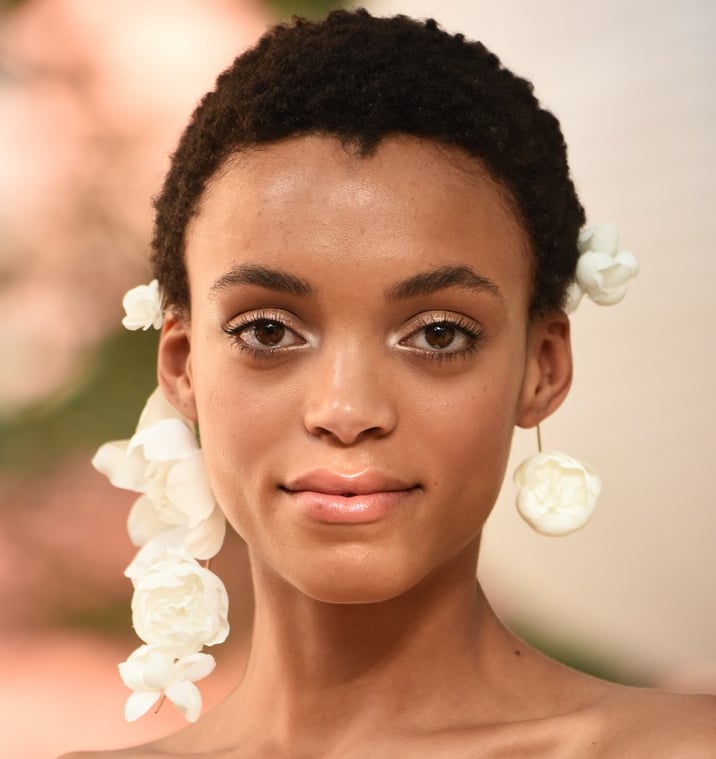 I love how the pair of these floral earrings are different.
One earring is just one drop of a flower and the other one is a floral earring cuff that has a long line of flowers falling down. I would love to see wedding florists doing more of these kinds of floral accessories this year rather than just using flowers for bouquets.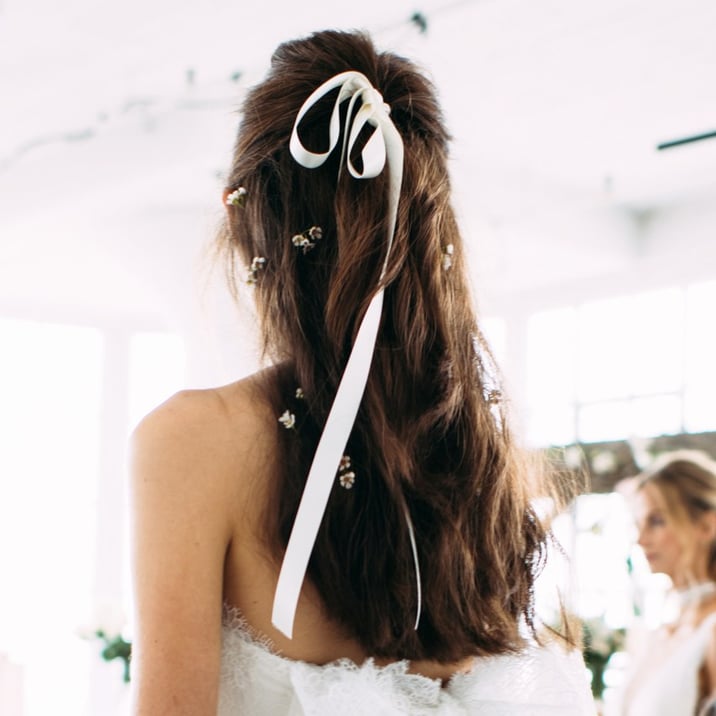 I love the whimsical look here with the small flower buds sporadically placed throughout her hair. Adding in the ribbon makes this perfection!
I actually have played around with making earrings like this and can't wait to get back to Charleston to start doing more that are similar to this.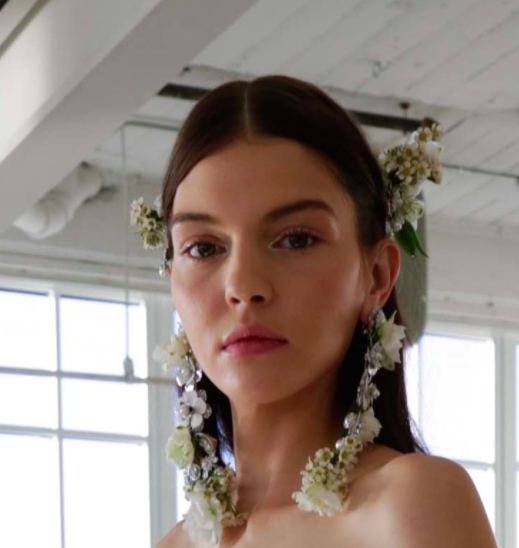 How amazing is this look?
I love how the earrings cascade all the way down to the bare shoulders. I also really dig the flowers sticking out above her ears. I think this look is super classy and fun.
And since I can't stop with just the real flower earrings and real flower jewelry I thought I would leave you with this gem below. Look at that take a wedding bouquet. Out with the bouquets and in with the floral bracelets and floral cuffs with real flowers hanging down.
And if you want more florals for your wedding day, bridal shower or engagement parties take a look at these beautiful floral dresses to really knock the flower party out of the park.
Thank you to the 2017 Bridal show for these amazing looks. I love that florals were a huge piece of most of the designers. If you want to look through all the looks you can see them on the Bridal Fall 2017 lineup on Vogue here.