We found the BEST florals for our latest fall flower earrings collection over on our ecommerce site, the Flower Crown Bar.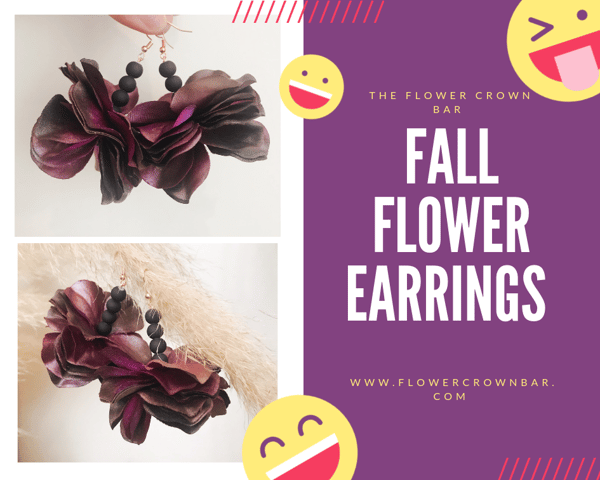 We hope that you love these as much as we do. We are really working hard on adding in as many fall colors to our fall flower earrings collection as we can. I love the idea of fur beads with these, or velvet beads and even tortoise shell beads. I am heading out on a work trip this week - going to San Francisco and LA (fun right)...so when I get home I plan on ordering a lot of fun fall beads to help make these fall flower earrings the best they can be!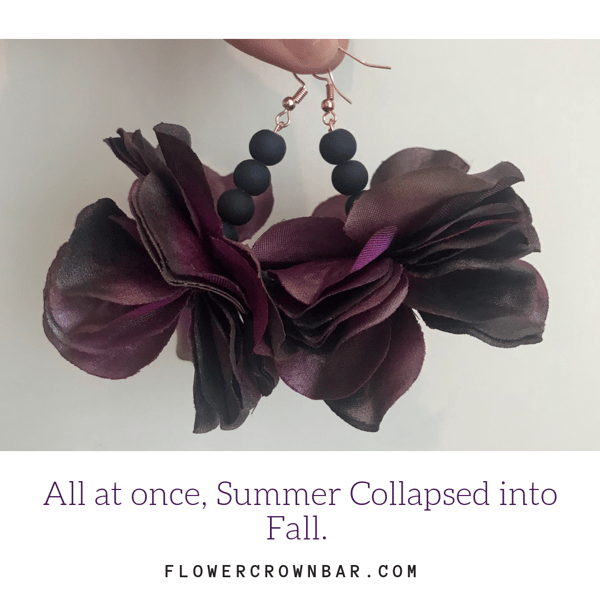 The purple shades in these flower petals are so fantastic for fall outfits.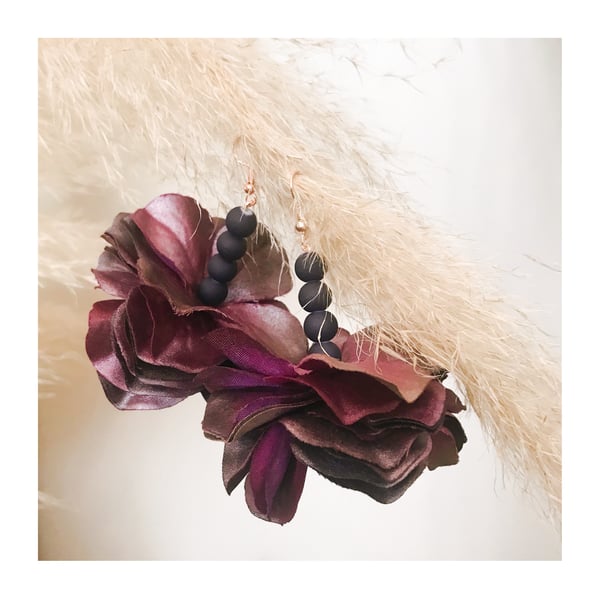 These purple flower earrings have 10 leather purple flower petals on a rose gold dangle.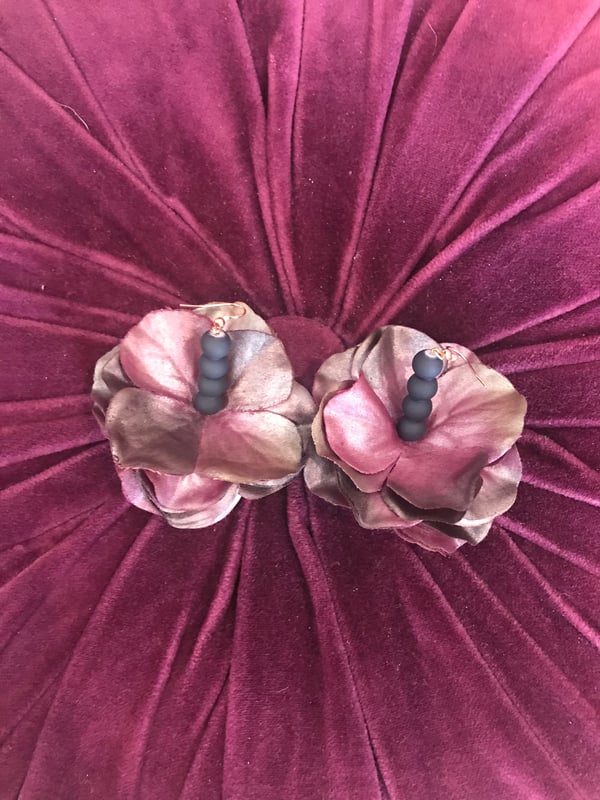 On top of the 10 flower petals there are 4 navy-colored beads in a matte tone.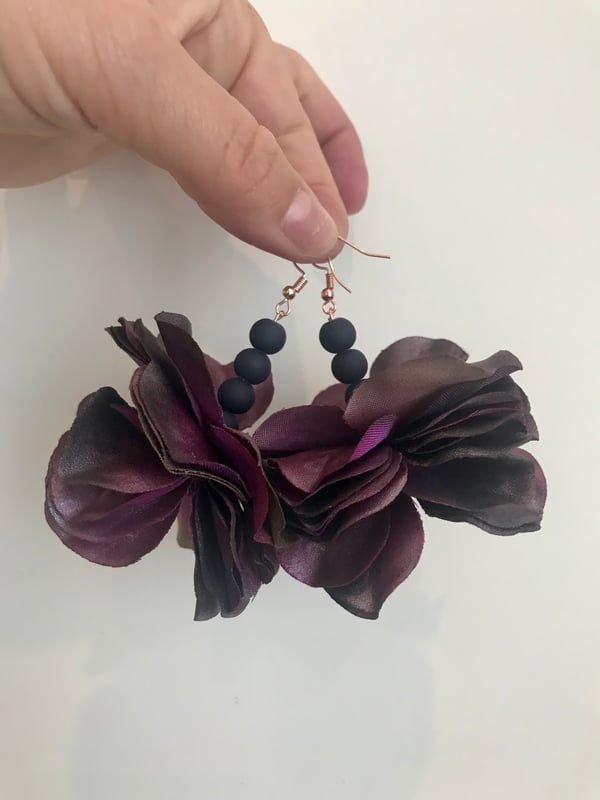 I love the way the leather is almost glittery or Iridescent like when you look at the flower petals.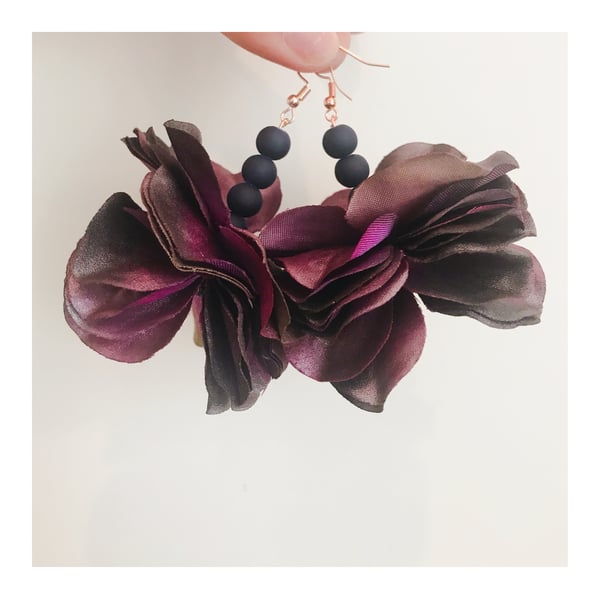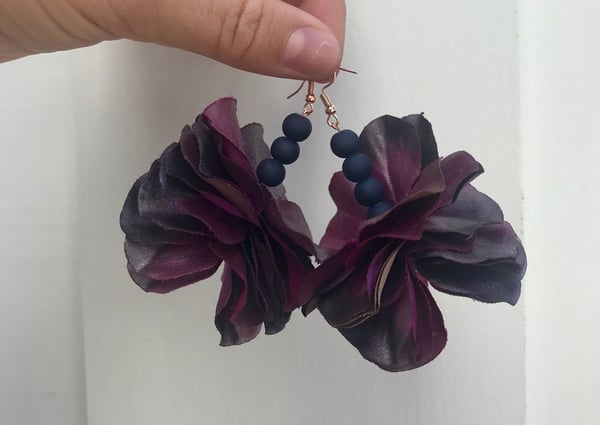 We hope you love these as much as we do!
They are going to perfect with sweater weather and all the fall outfits in the next couple of months heading into winter time.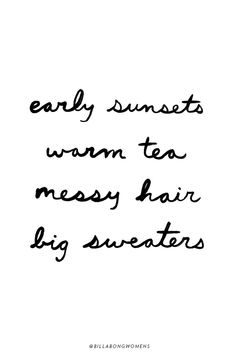 I would just add flower earrings to that list :)
You can shop all of our flower earrings at Flower Crown Bar. You can find these purple Iridescent flower earrings here on our ecommerce site.