Is your bride to be not the type to want to go prancing around from bar to bar taking shots?
Don't want strippers and don't want penises everywhere you go?
Don't feel like drinking the whole weekend away so you don't remember what you did?
Want to use your money on things that you will actually keep and remember after the bachelorette party weekend?
Here's ideas for the classy bride to be and group of bachelorette party girls who want to keep it classy but fun, and somewhat relaxing.
1. Make sure the house you rent or the place you are staying at has a pool.
Buy some fun floats so you can take fun pictures as you meander around the pool or the beach on your unicorn floats. Any kind of pool float makes for a fun day or bachelorette party pics.
How cute is this engagement ring pool float from the Knot shop?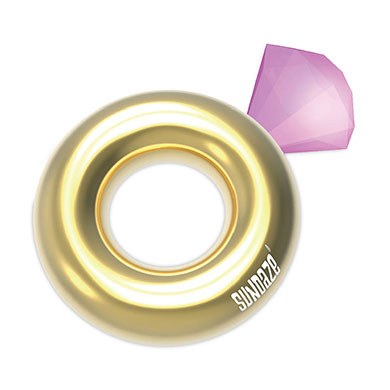 2. Book a local fitness instructor to come to the house or hotel to do a yoga class, a barre class, hit class or spin class with your group.
Where ever you are venturing to for your bachelorette party weekend has fitness studios. Do a quick search on Yelp for whatever kind of workout that you like and reach out to an instructor you think looks like the brides' style and see if he or she would be willing to do a one off class for you all.
3. Have a chef or cook come to the house that you and your bachelorette party are renting for the weekend to make you a low key dinner.
A lot of bachelorette party groups get in on Thursday or Friday for the bachelorette party weekend. Make sure you have something lower key planned for that first night there. Maybe as the girls get ready for a night our or whatever activity you have planned that first night you have a chef come in and make a meal for you all. Or you can just cook dinner in one night if you are staying in a rental house or AirBNB.
You don't have to spend EVERY meal out!
There are a bunch of cool websites out there if you search things like "hire a in home chef" or "in home chef."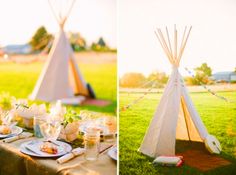 4. Flower arranging if you are local or flower crown bar party if you are traveling.
What's more relaxing and girly than making something out of flowers. These days there are so many fun and relaxing options for playing around with flowers. You can host a flower crown bar where the ladies get instructions from a Fetes de Fleurs party host on how to make the crowns. Or you can have a floral arranging class as part of the bachelorette party plans where you all make floral arrangements to bring home after the weekend is over. For this option you should either be staying semi local or have a car that you can drive home in after the weekend away. There is always faux flower crowns too that we can send you in the mail to be at your hotel or your rental house for your bachelorette party weekend.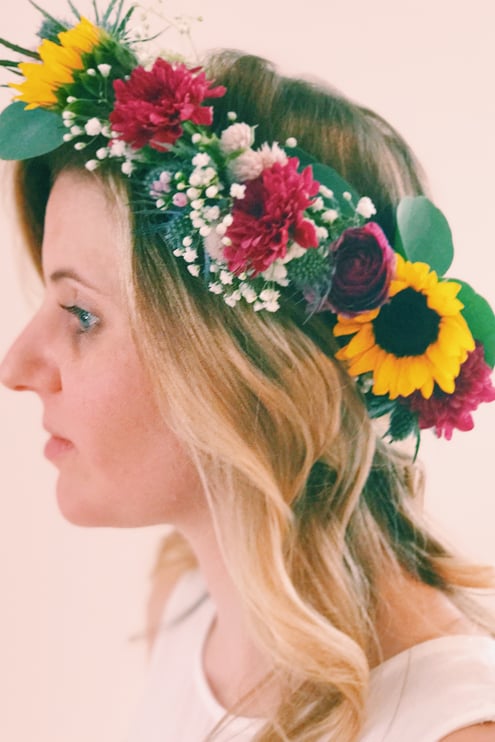 5. Spa day, spa afternoon or spa night!
Either book some massages, facials or mani/pedis at a local salon. Ask the salon if they would come to you. Sometimes if you are staying in a hotel the concierge can help you figure out options as to maybe a salon coming to you or booking a group package at their salon if they have one. Also check with the locals on where they like to go and reach out to the salon to see if they have any options for your group.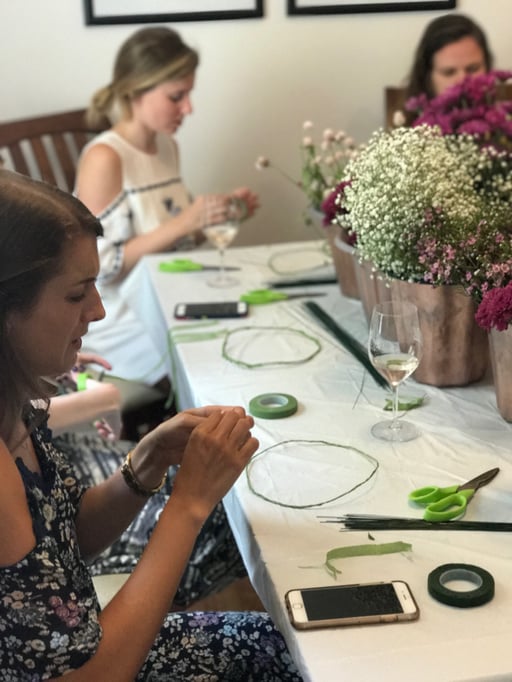 Interested in learning more about how to host a relaxing bachelorette party or ladies weekend away? Reach out to us here at Fetes de Fleurs if you want to incorporate flowers into your ladies weekend or bachelorette party weekend.