We had the chance to spend some time yesterday afternoon with a group of five ladies celebrating their bride to be in Charleston, SC for a Charleston bachelorette party.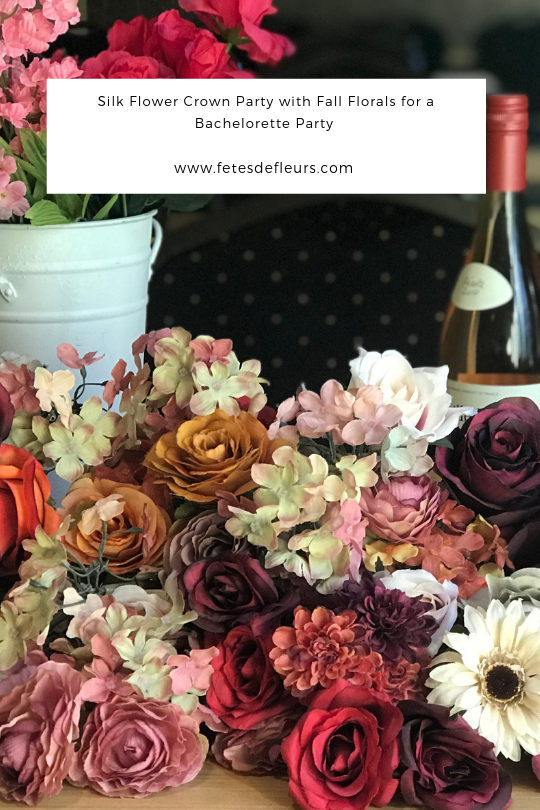 The group of ladies wanted to do fall flower crowns with silk flowers. They had requested succulents, and darker maroon and darker pink colors. So we went to work and got together a beautiful selection of fall florals for their Silk Flower Crown Workshop.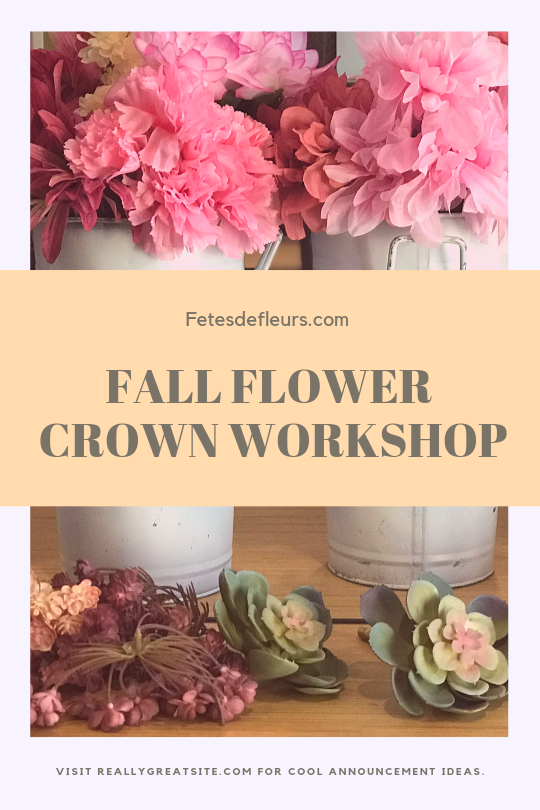 We joined the ladies at Springhill Suites by Marriot in Mount Pleasant, SC. We had a meeting room all to ourselves so I got there a bit early and setup the flower bar with rose wine waiting for them. We then got to work on making the bases of the flower crowns and next up the flower additions.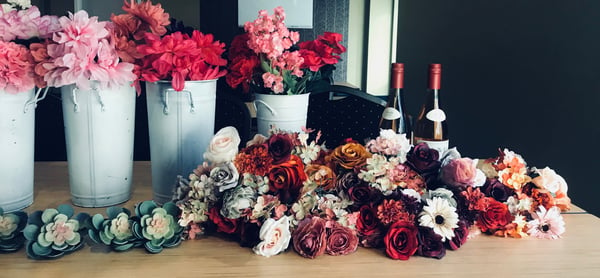 I love the collection of fall florals here - the mix of colors if just perfect for a fall bachelorette party.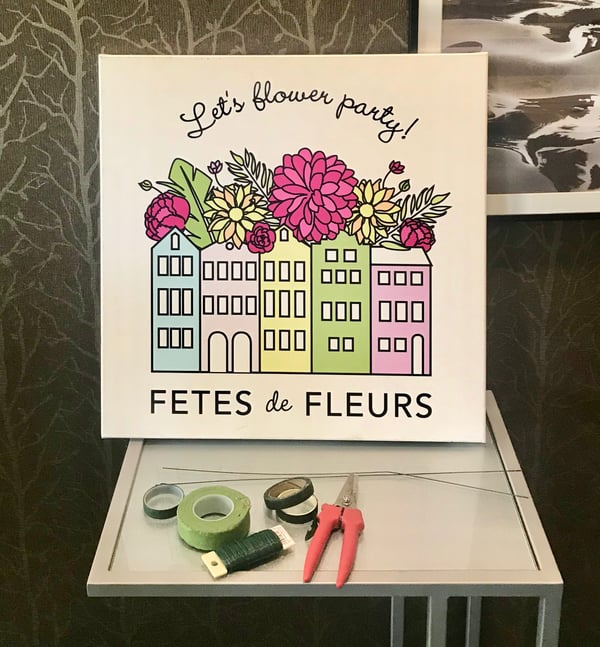 The ladies said that they liked my logo. Very nice of them! In case you are curious what it is - this is the Rainbow Row area in Charleston, SC where we were started out of. There are flowers coming out of the top of the houses. Fun right?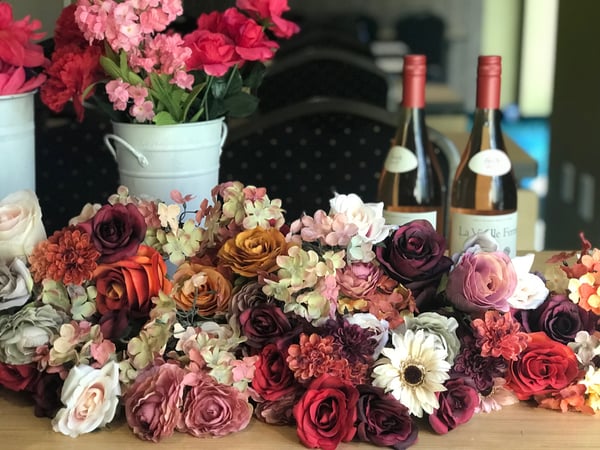 All setup and ready to flower crown party!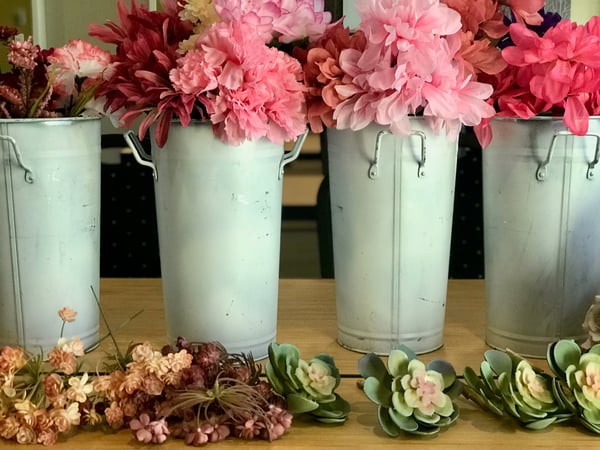 See those succulents there?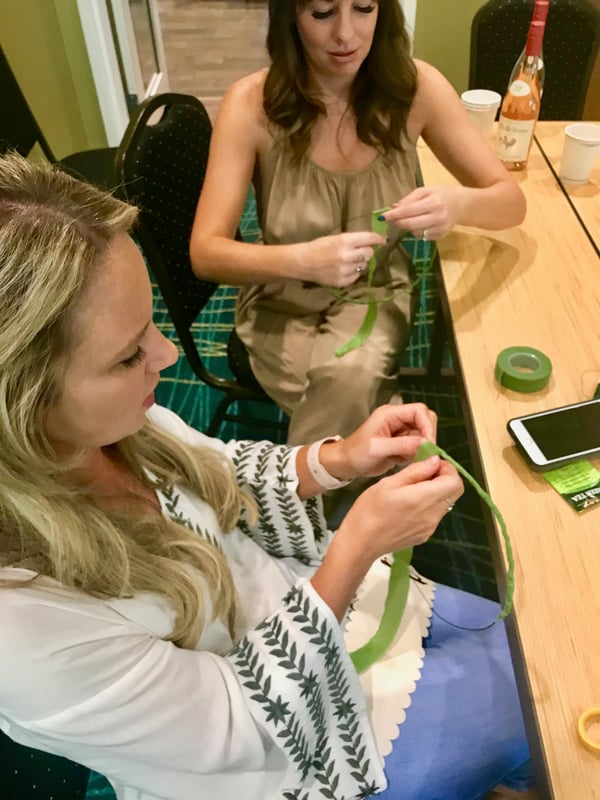 There is the bride to be and her sweet friend as we got going on making on the bases of the flower crowns.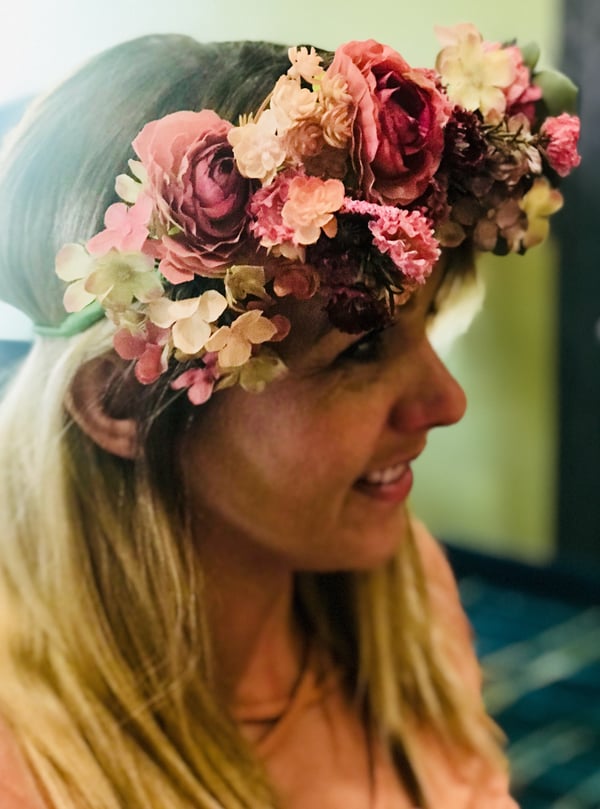 I loved this girl's all pink flower crown. She did such a great job. I told her she was hired!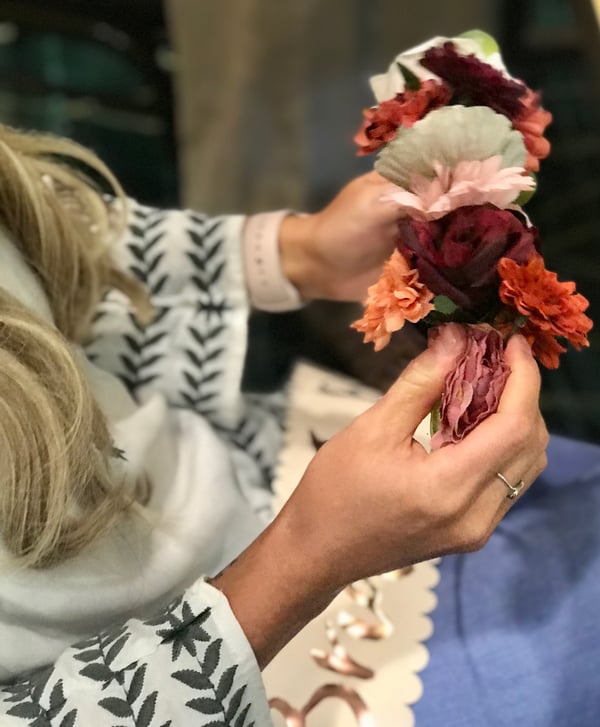 Checking out her masterpiece and getting the flower crown just right for the bride to be!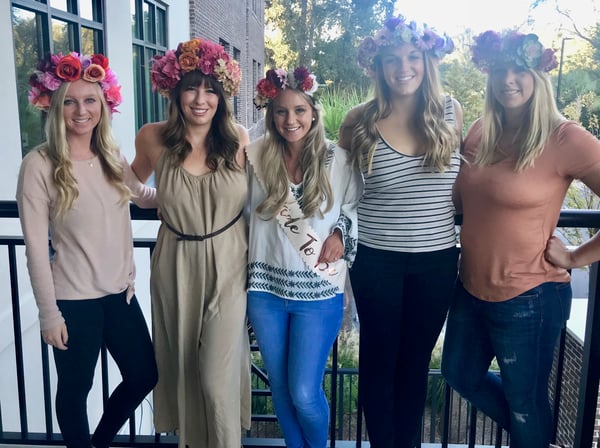 We popped outside after the flower crown workshop was over and everyone was done with their flower crowns to take some photos. This is always one of my favorite parts of our flower crown parties- the picture taking!
Aren't they just the cutest?!?!?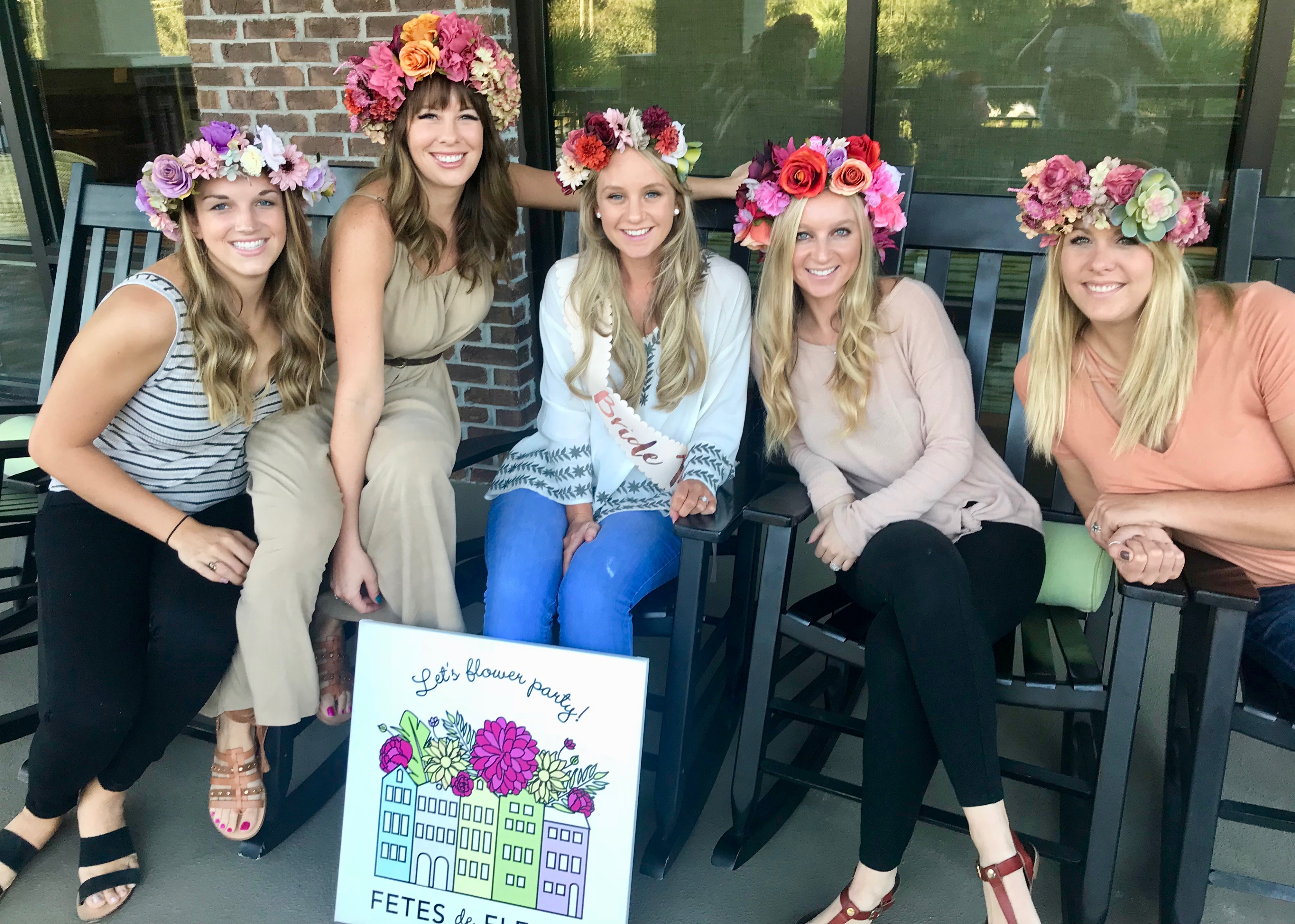 It was so great that there were these photo ready rocking chairs to take some photos on. I love this one of the girls in their rocking chairs.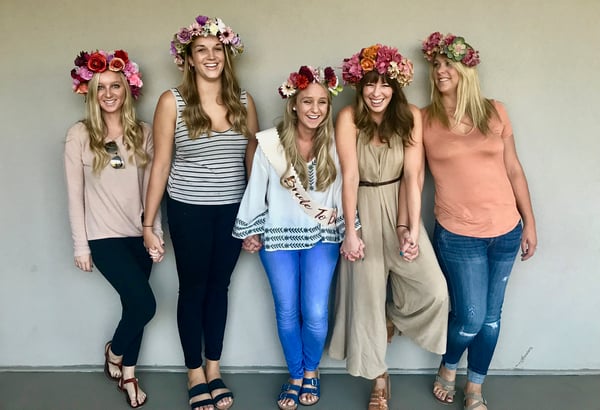 A white wall always does the trick! These girls look like naturals! Is this my next ad?!?!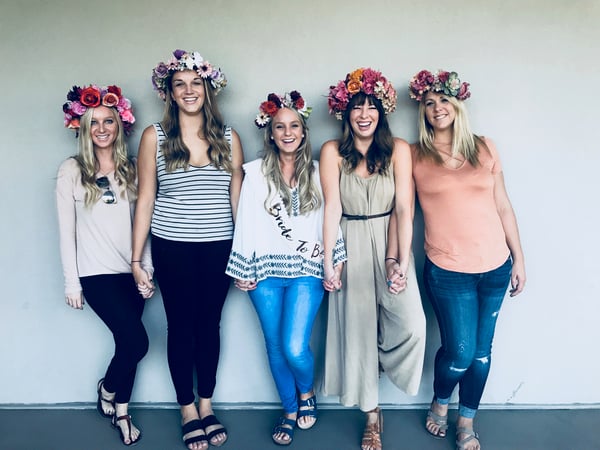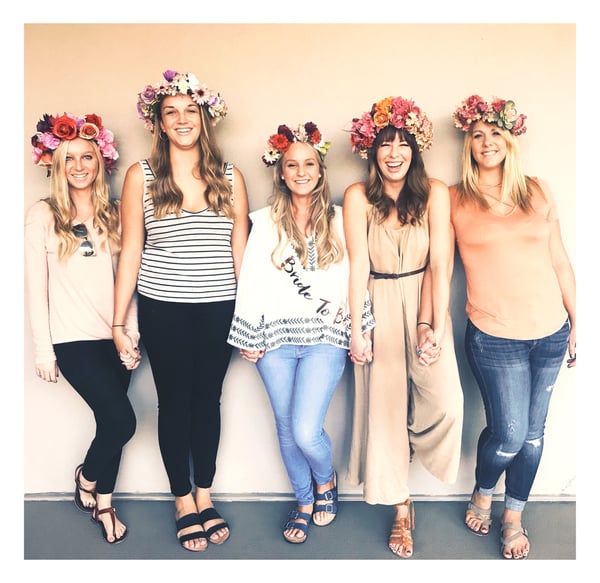 Thank you for flower partying with us ladies! Hope that you had the best night out in Charleston after making the flower crowns to wear out.
Ali-