This past weekend I had the amazing opportunity to host a flower crown bachelorette party for the AGES! This group of ladies was spectacular in so many ways. They really outdid theirselves in terms of decoration, being hands down cool ladies, and picking cool activities for their Charleston bachelorette weekend.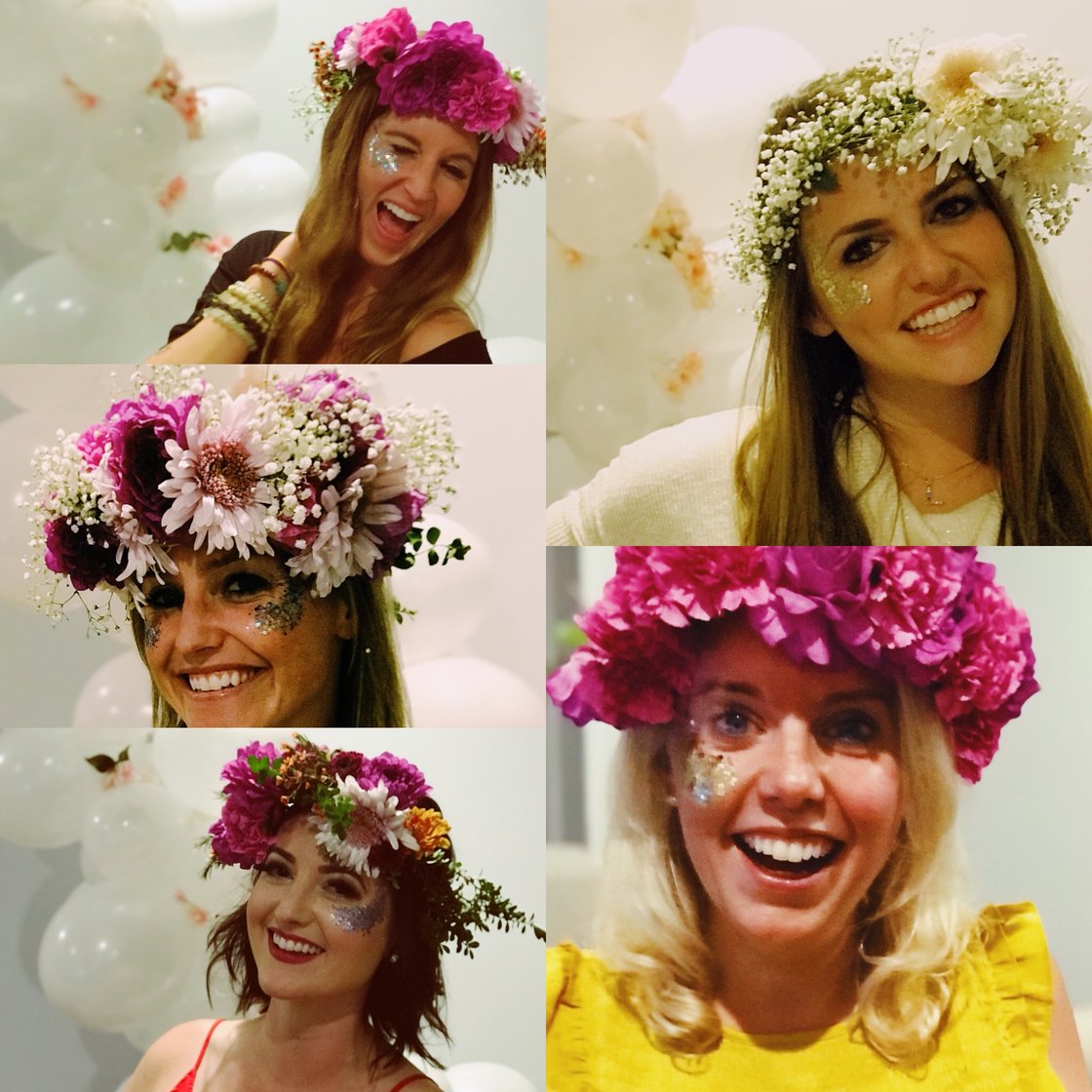 Right when I got there I fell in love with the group of ladies on their Charleston bachelorette weekend. Their energy was contagious and I couldn't have asked for a better bachelorette flower crown party to have on a Friday night. The best part about this particular night was that it was ALSO my first night training my two new flower party hosts in the Charleston area! Molly Wickham and Annie Madren Young are my two newest flower party hosts. So expect them to be hosting your upcoming flower parties if you are flower partying in the Charleston area!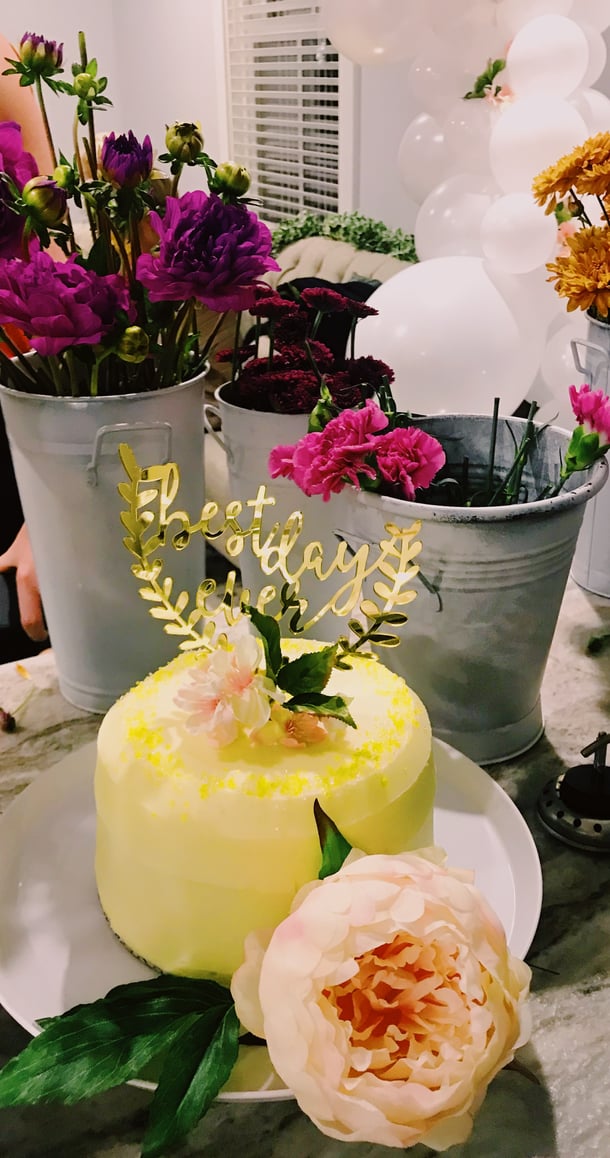 I love what they did for their Charleston Airbnb. You can kind of see the decorations in the background in this photo of the flower crown bar setup. See the white balloons in the background? They made this balloon creation theirselves and put some beautiful flowers in between the white balloons. Love this for a backdrop for a Charleston bachelorette flower crown party!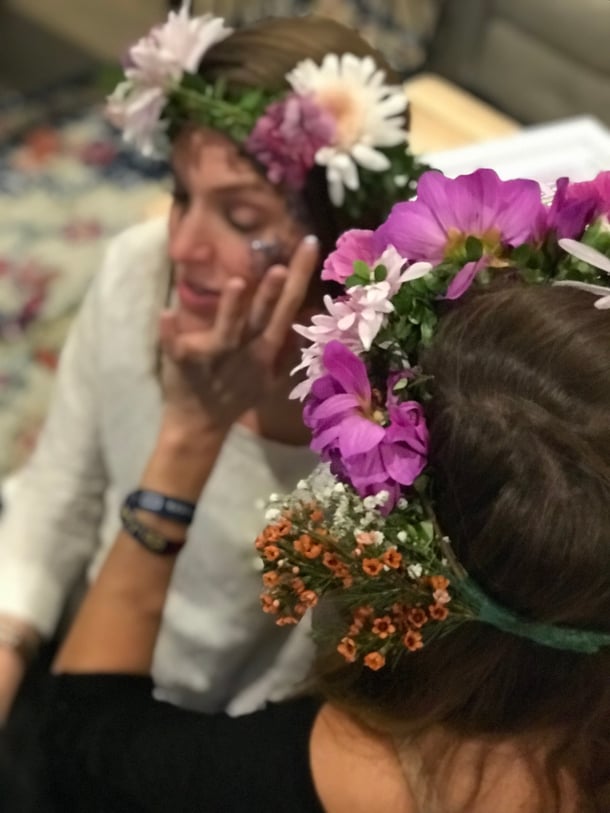 I tried looking up their Airbnb but I actually couldn't find it. But, the address is 206 Ashley Avenue, Charleston, SC.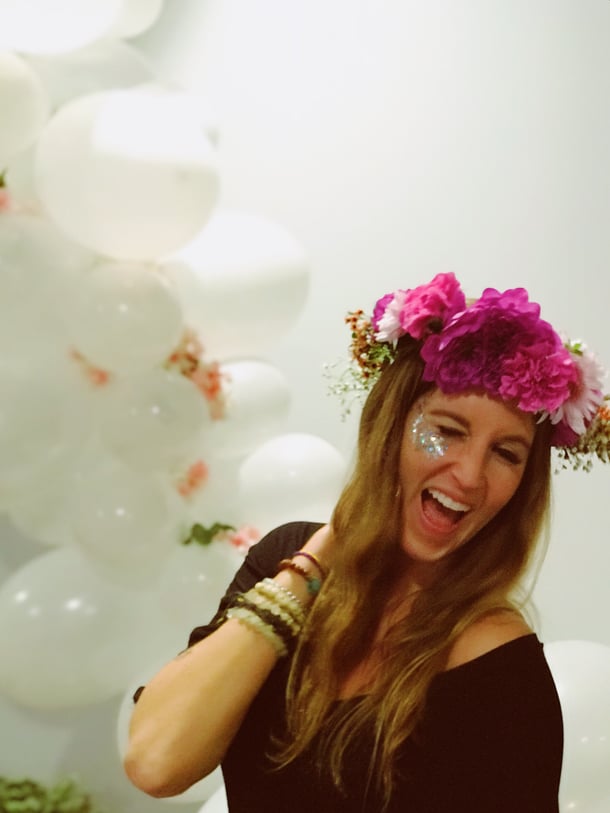 These ladies really know how to bachelorette party here in Charleston. They did it right with a cake from Sugar BakeShop, and all the right BBQ from Lewis BBQ.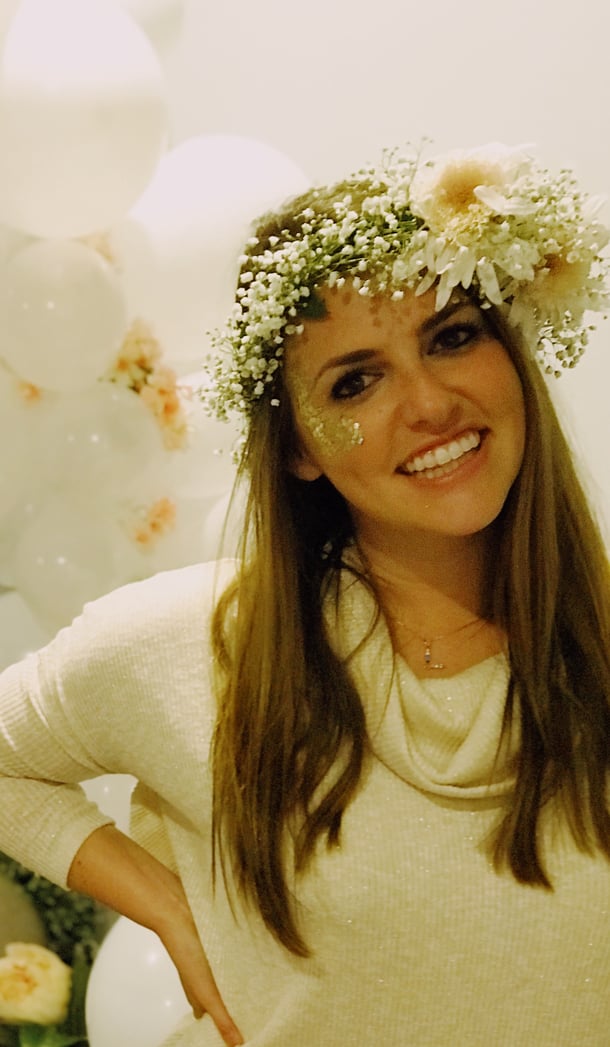 We always bring along wine from our favorite Charleston wine shop called Monarch Wine Merchants on Upper King.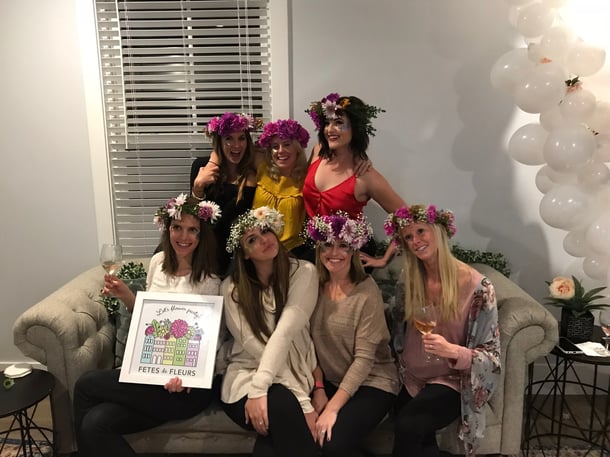 If you need help with wine while you are here for your Charleston bachelorette weekend I highly recommend stopping in. They are so helpful and also have MAGNUMS as well as great wine in a box.
So these girls knocked it out of the park with their addition to the FLOWER CROWN making party.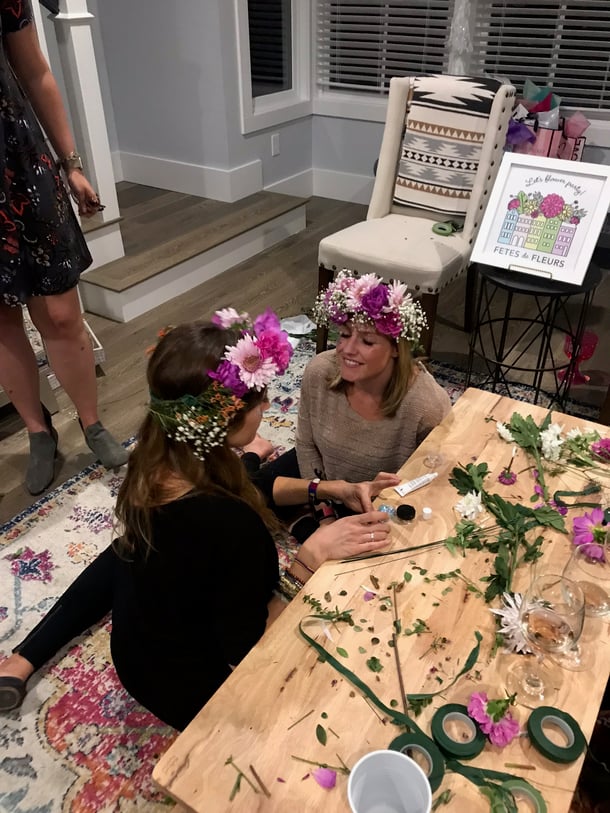 Not only did they LOVE the activity, they brought out the GLITTER. One of the girls from the bachelorette party had this glitter with her and started putting the glitter on everyone's faces to top off the bachelorette party flower crowns.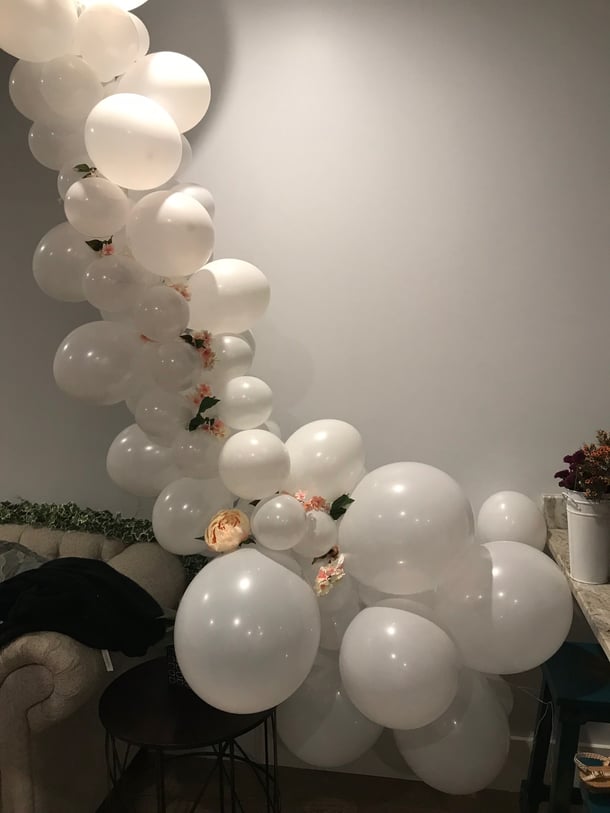 What an amazing idea? What could be better than flower crowns and GLITTER for your face? I mean how did I not think of this girly-ness yet? Either way, she encouraged me to offer it in the future.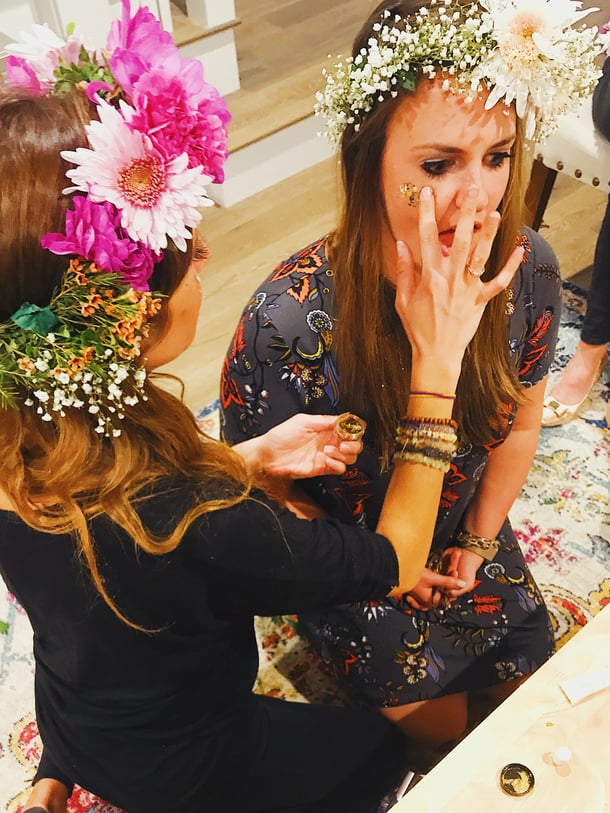 So happy to say if you want a glittery, flower crown party we are happy to glitter up your face on top of your bachelorette flower crowns for your night out on the town.