YIPPE! We are so pumped that you are thinking of coming to Charleston, SC for your bachelorette party weekend! You might have some questions about what goes into a flower party when hosting a Charleston bachelorette party so we thought we would try and answer those for you off the bat.
We get requests for bachelorette party groups coming to Charleston, SC every week. We tend to do 3-4 flower parties a weekend so we thought you might want to hear some answers to commonly asked questions from bachelorette groups planning their Charleston bachelorette weekend. Please inquire as soon as you know you are thinking of coming to the Charleston area for the bachelorette party weekend because we can only do so many parties in one weekend. We want to help all the beautiful bachelorette parties coming to Charleston look their best with flower crowns from Fetes de Fleurs.
We hope this post answers your questions but if you have any others please email us at ali@fetesdefleurs.com.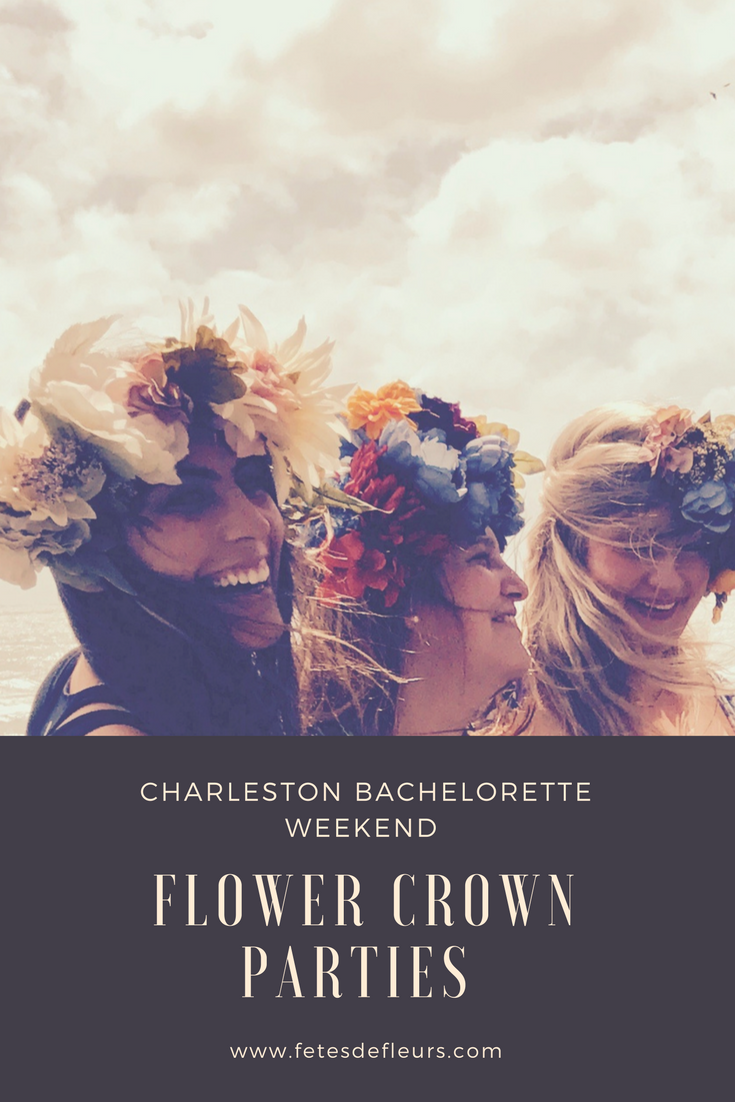 What is a bachelorette flower crown party anyways?
A bachelorette flower crown party is a fun 2 hour activity for you and your bachelorette party to take part in. Fetes de Fleurs flower party host will bring along all the supplies to make the crowns, the flowers, greenery and even VINO if your heart desires. We come and setup the flower crown party about a 1/2 hour before the scheduled start time. We clean up everything at the end as well. Of course we appreciate any help from the group if you want to help us out :)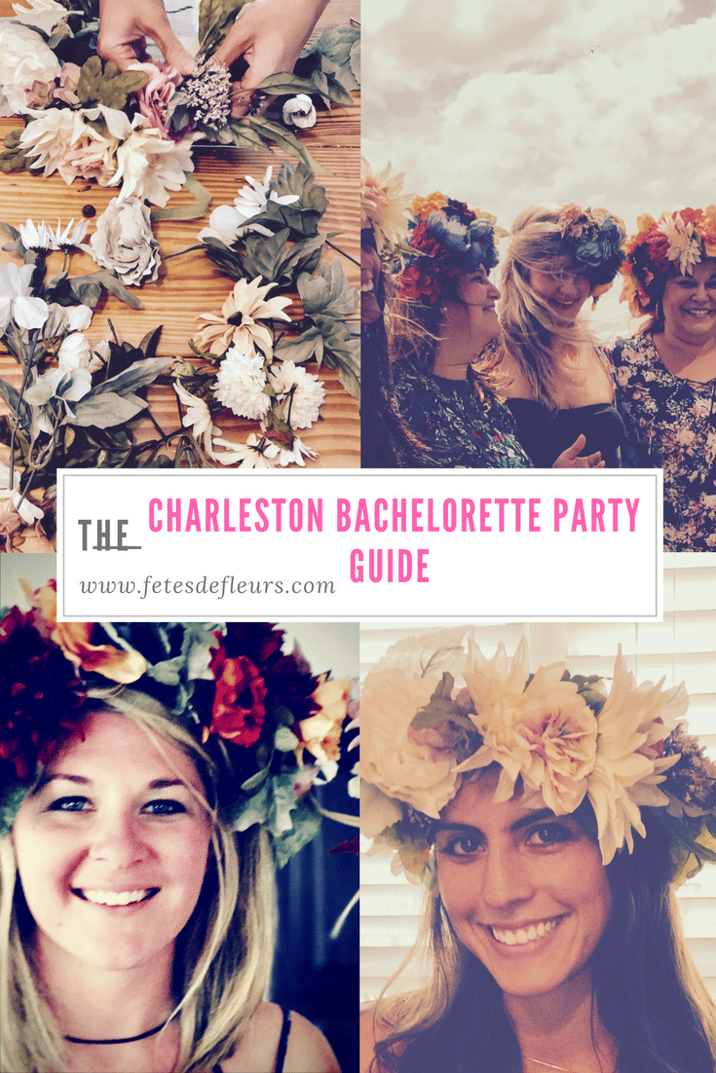 How long is a flower crown making party?
The flower crown making parties typically take around 2 hours. Depends on how fast and speedy you are or maybe you a bit hungover and things are going slower. Whatever your pace or creativity powers you have we are here to help you make beautiful flower crowns for your Charleston bachelorette weekend.
Where do the flower crown parties take place?
We typically host the bachelorette flower crown parties at your airbnb, hotel or house that you have rented here in the Charleston area. We are located downtown in Charleston but travel to all surrounding beach areas including Folly Beach, Sullivans Island, Isle of Palms, etc. We are happy to drive to you and do not charge for that.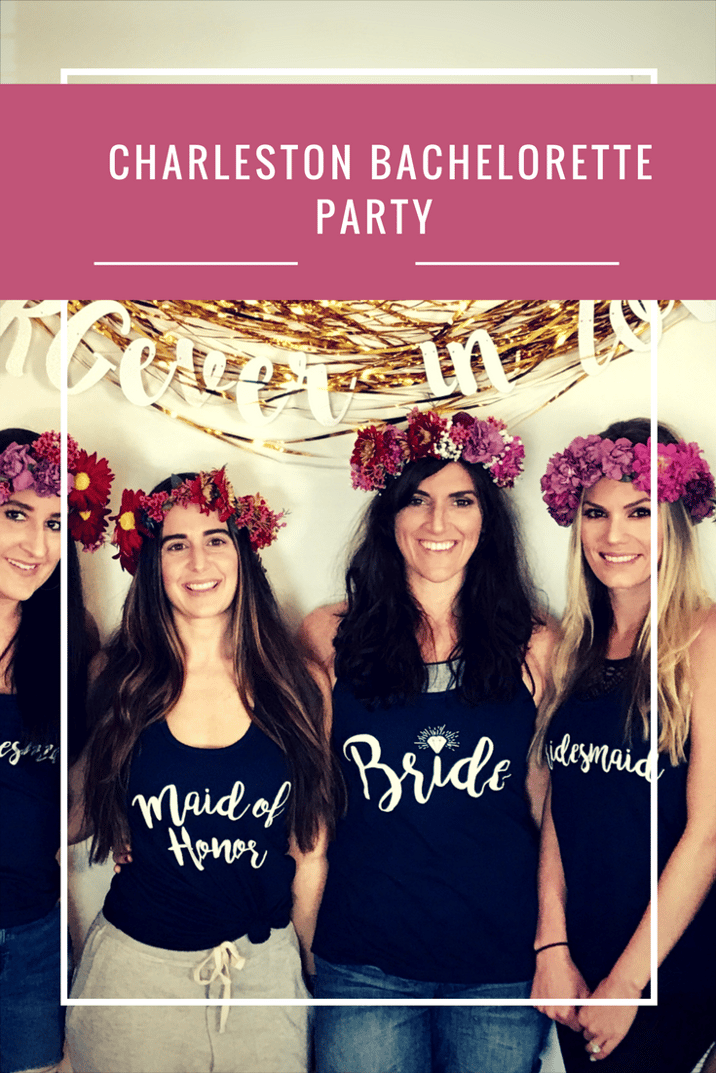 What kind of flowers do you use for the bachelorette flower crown parties?
There are 2 options for flower crown parties.
1. Real flowers and real greenery.
2. Faux/silk flowers and greenery.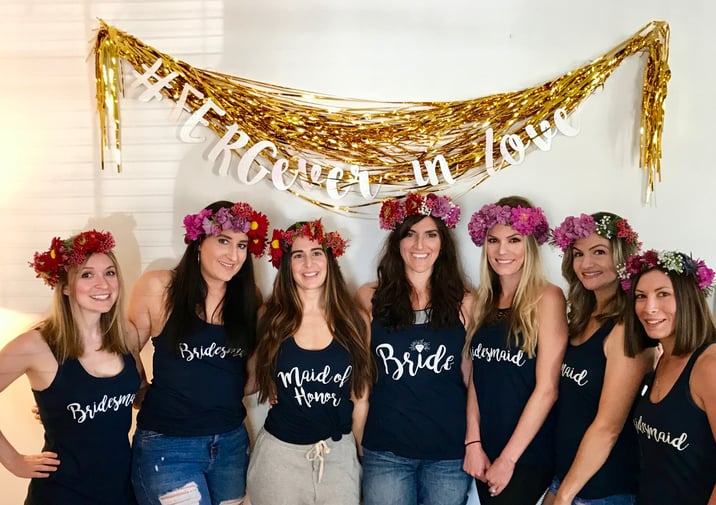 We tend to ask the group or point of contact on the flower crown party what color scheme you would like us to work with. We usually would like to know one or two colors that the bride or group would like us to use as we prep and gather the materials for your flower party.
Please keep in mind that flowers are seasonal regardless of if they are real or silk flowers. We tend to buy flowers and source for colors rather than kind of flower.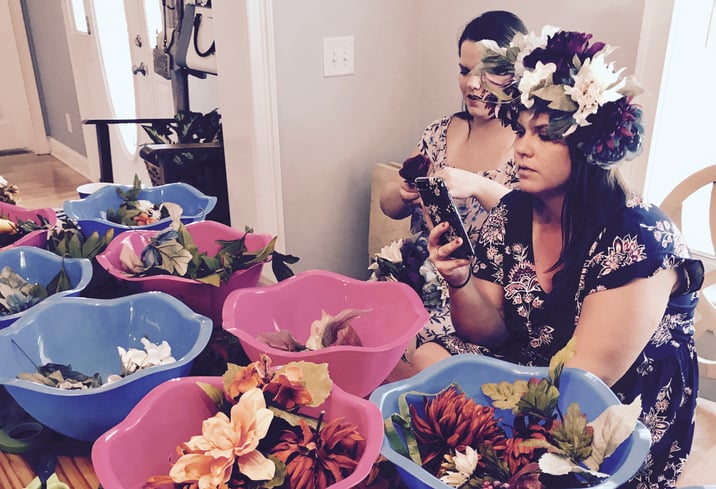 If there is a certain flower you are DYING to have or a color MUST have please, please tell us so we bring what you want us to bring!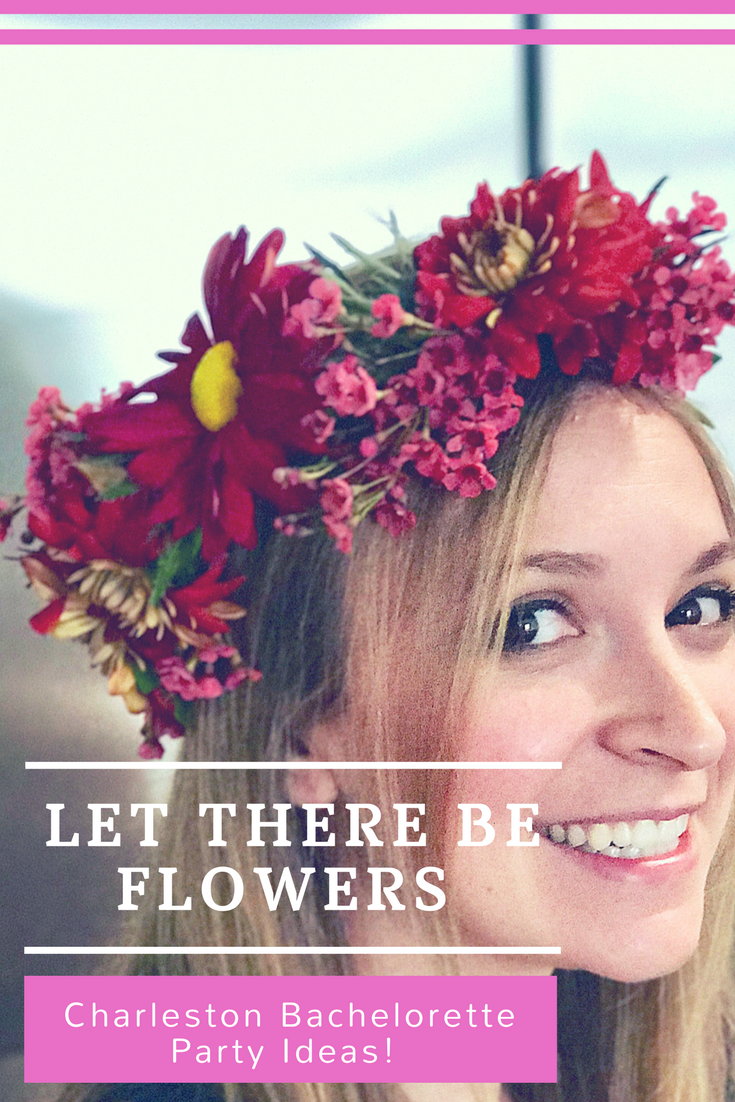 How much do the flower crown making parties cost?
Flower crown making parties cost $50 per person.
Am I missing any other questions that you ladies have? Please let me know in the comments below. We can't wait to flower crown party with you on your Charleston bachelorette weekend!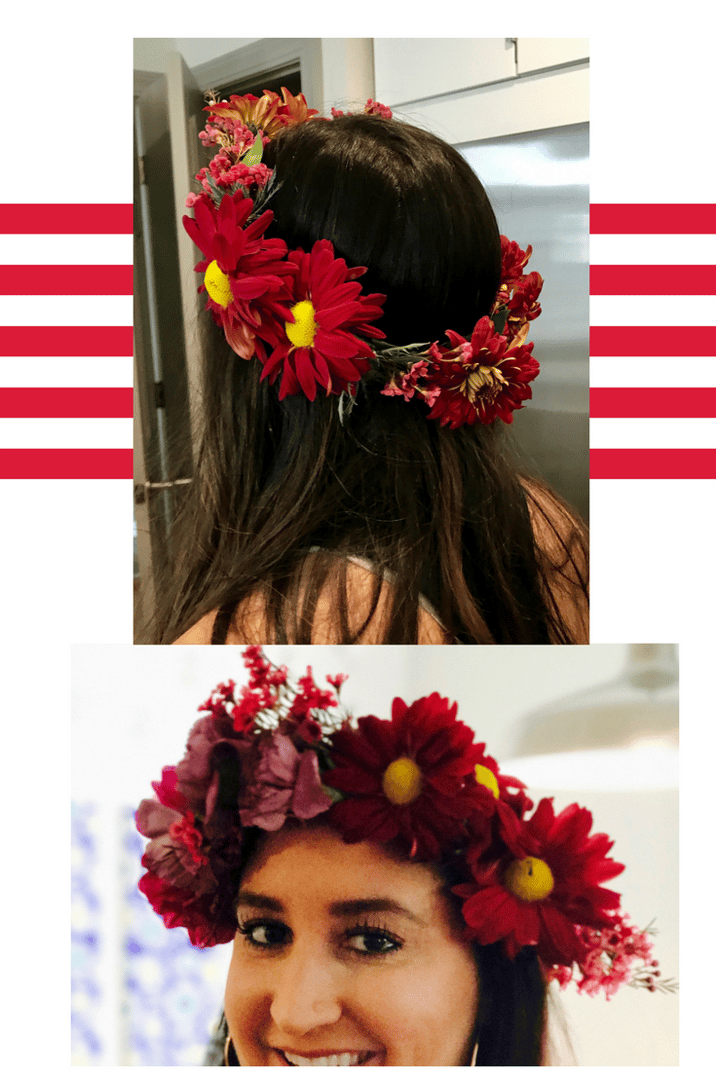 Also, stay tuned for new locations in typical and popular bachelorette party cities in the coming months! If you think you have what it takes to be the Fetes de Fleurs Party Host in your city please fill out this form here.