So you have a bachelorette party that you are trying to plan? I know, seems like a lot of work but let me tell you if you take the bachelorette party planning in steps you will get through this. I am here to help you! :)
So your group is not the kind to do all the kitchy things. I get it. I don't like that stuff either. You are a chic group. A group of ladies that likes nice things. You don't want strippers. You don't want KITCH. You want to go to a nice destination and do nice things for your bachelorette weekend.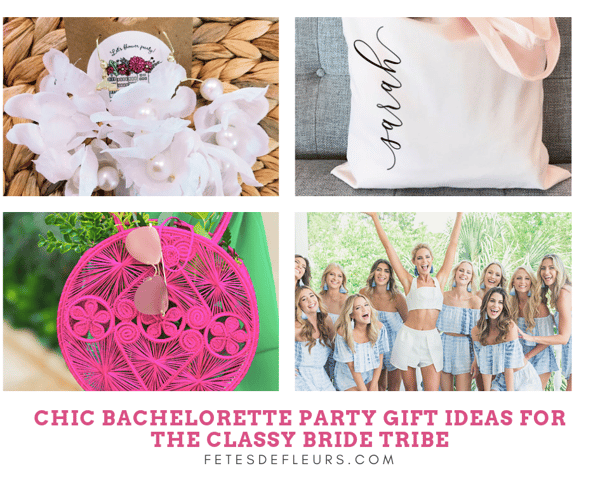 Here is our roundup of chic bachelorette party gift ideas for a classy bride tribe.
1. Fun statement earrings to wear out on your bachelorette party weekend.
You can all wear the same pair of earrings and then the bride can wear some big white statement earrings. I love this idea because then you come home with a bachelorette party gift that you will actually wear and use again. Money well spent and the pictures will be cute too.
We love Hart Studio earrings for a bachelorette weekend. These tassel statement earrings look great on and you can wear these again and again after the weekend ends. You will get plenty of "where did you get those" and compliments from people taking your photos.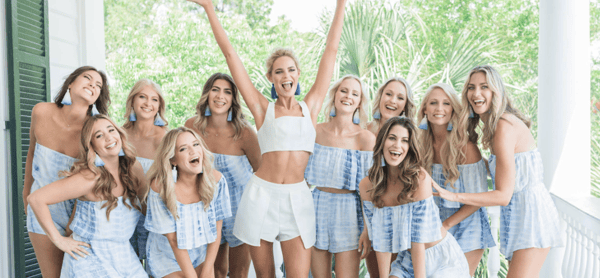 We also make flower earrings that are bouncy and cute that you can wear as a group. Get the bride to be a pair of the all white bridal flower earrings and then the rest of the group can wear a custom color flower earrings. These are super light weight and perfect for a bachelorette party favor after the weekend ends. You can check out out ecommerce store here over at the Flower Crown Bar. This is where you can order flower crowns to be shipped to your Airbnb, hotel or your place before the bachelorette weekend. We of course also have our floral earrings over on our ecommerce site too.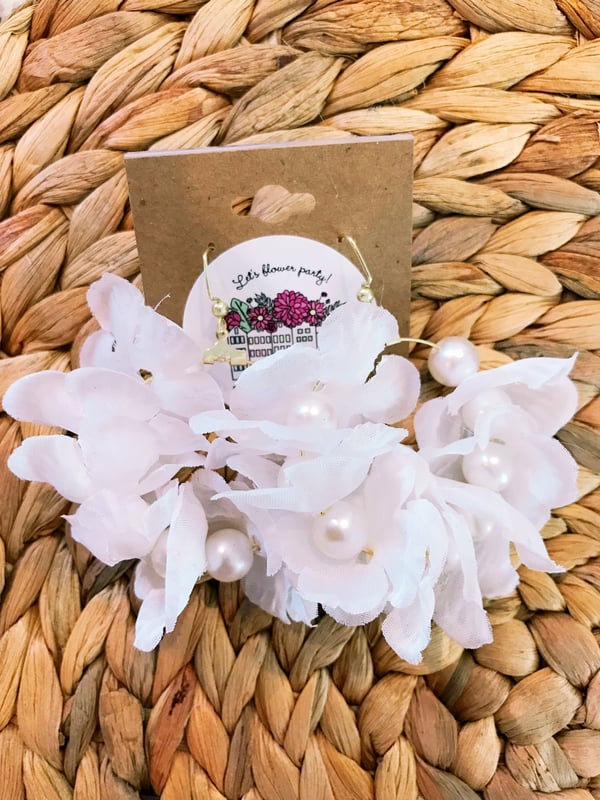 2. A cute bag to put all your stuff in when you leave the bachelorette party weekend.
If you search on Etsy "bachelorette party bags" there are going to be some really cute options. You can get a custom bag made with a slogan on it or with the theme of the weekend.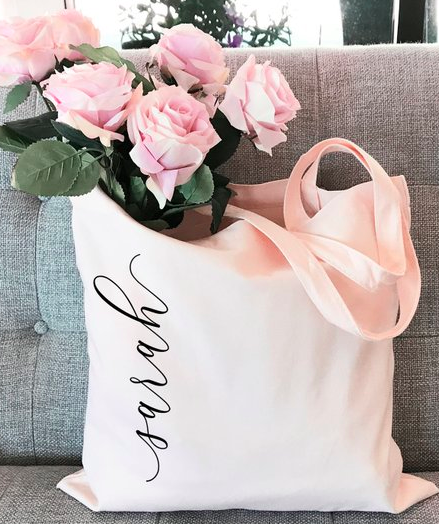 I do love a "squad" bag but also think just keeping it simple and classy with just the names of the guests is perfect. ModParty has some cute, simple options for a bag with just your name of the bachelorette party group on it here.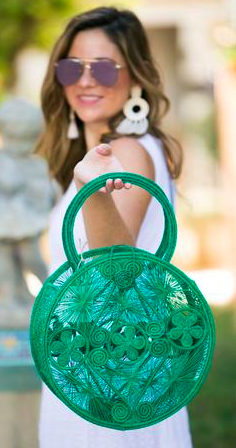 I am a huge fan of straw bags and we love the bags over at Beau and Ro. These are definitely going to be more expensive but I love the idea of everyone having a nice bachelorette party gift to go home with like these straw bags. Imagine if all the bridal party had one color and the bride had one color.
3. Bachelorette party dresses or bachelorette party outfits.
We love when girls all dress up for a theme one night. If you are trying to keep it classy and nice I would suggest all getting a similar dress or outfit to wear for some photos.
I think Zara has the best options for fun dresses and they have plenty of sizes that you can order online for fun outfits for your photos.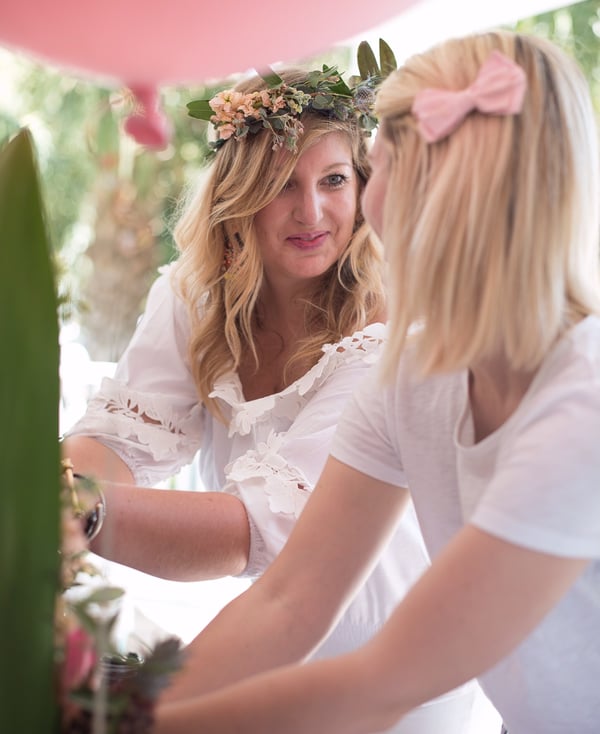 You can find cute white party dresses on lots of sites so I don't think I need to link to them. But, really some of the cutest photos I have seen of our bachelorette party groups is when they all wear similar colors or similar outfits with their flower crowns.
You can always do a cute bathing suit too if you happen to be going somewhere warm for your bachelorette party weekend. Depending on the weather you are heading to for the bachelorette weekend you can pick what kind of bachelorette outfits you want to have. Another great option is doing a robe for all the girls in the bridal group to wear while getting ready one night before going out to dinner or drinks.
4. A cute print from a local artist where you are visiting for the bachelorette party weekend.
We happen to be based in Charleston, SC so we have so many lovely ladies that we love their art from. We think a great bachelorette party gift idea is a print that your group can take home and hang up after the weekend.
Classy idea that is definitely useable in the future and NOT something that you will throw out when you leave to go home after the bachelorette party weekend has ended.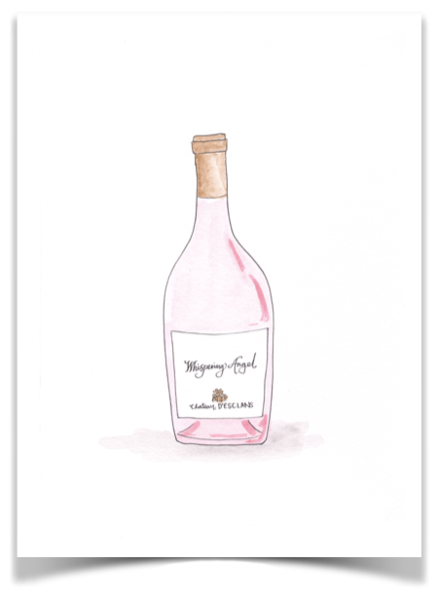 We love Jenn Griffith's prints and you can find some cute ideas here on her site that would make lovely bachelorette party gifts. She has this section on her website called bar cart art and we think any of these would be perfect additions to your bachelorette party gifts or favors.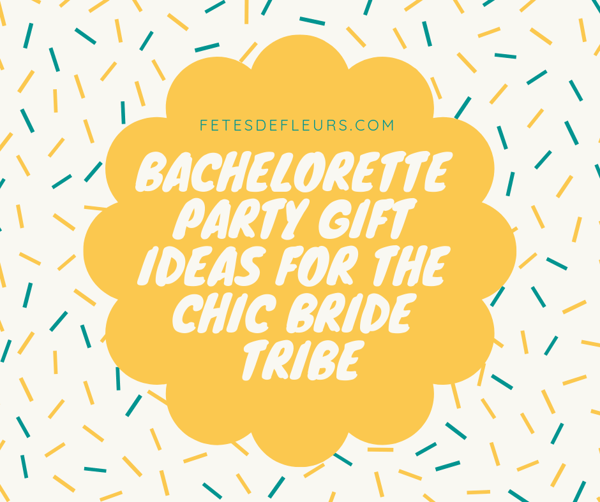 We hope you enjoyed this roundup of bachelorette party gift ideas for your bachelorette party in 2019. If we can help you plan cute bachelorette party activity with flower crown making we are your girls to do that! Just email us at ali@fetesdefleurs.com for more information on our flower crown parties.