We had the pleasure of working with a group of 8 ladies and 1 man for a Charleston bachelorette party weekend. We headed up to the Park Circle area to a super cute airbnb to setup our signature flower bar with silk flowers and silk greenery. It is always lovely working with different bride tribes and seeing the fun things that they have planned for their weekend here in Charleston.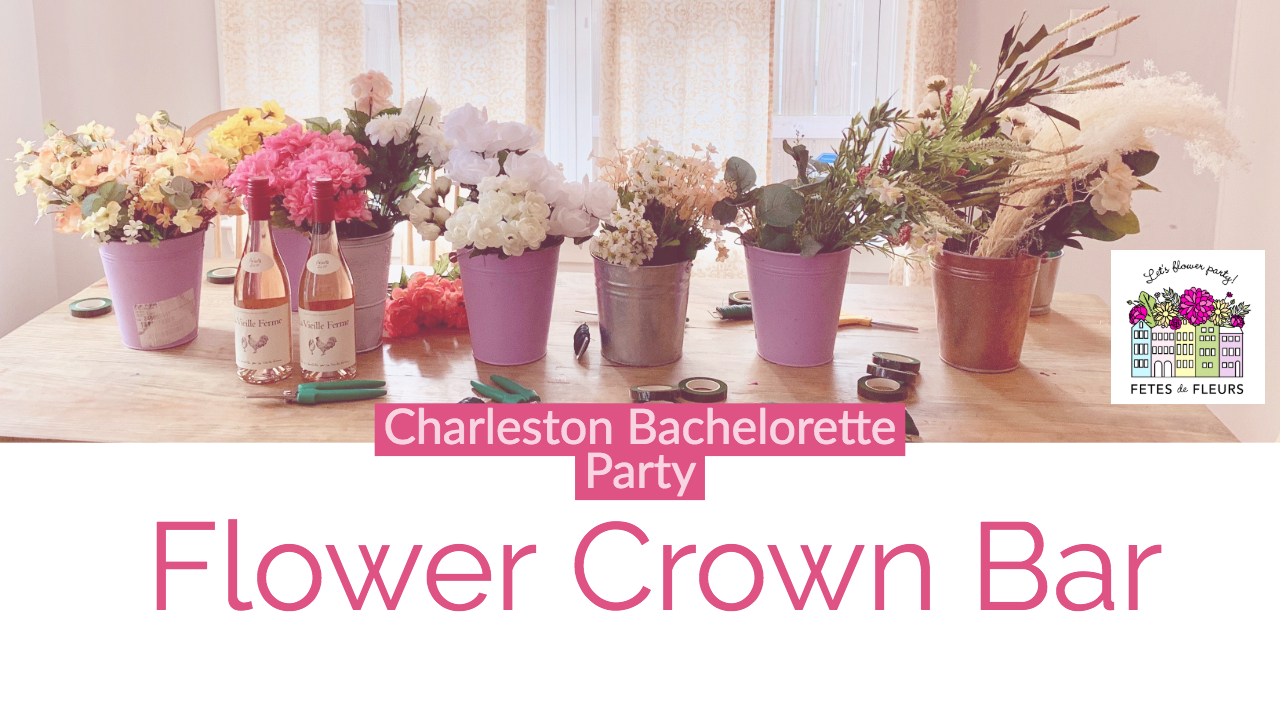 When we got to the bachelorette airbnb we found the group ready to rock and roll. They let us get our flower bar setup on their kitchen table and then we got to work. They also had the cutest decorations including a sign made by a friend with "Charlestonette" on it. Love that idea! We hope to offer more party add ons like house decorations and bachelorette party theme gifts so you don't have to think about any of that!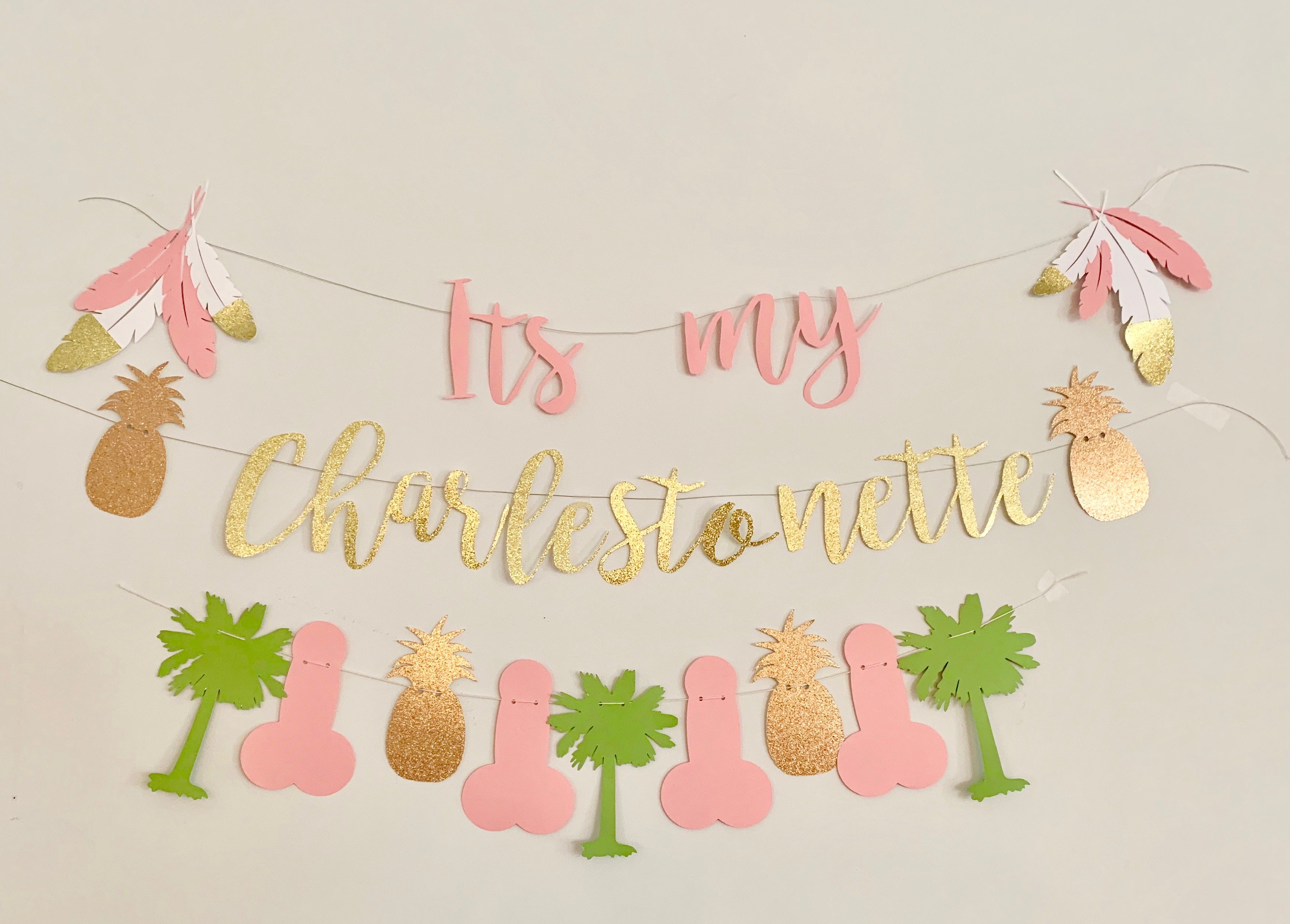 How cute is this sign that one of the girls in the bride tribe's friend made? I have to get a Cricut because they are so amazing for bachelorette party gifts and bachelorette party favors!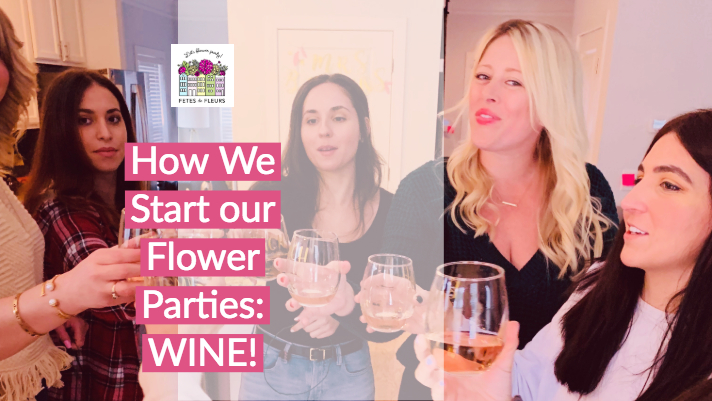 This whole new "charlestonette" hashtag and theme is actually pretty new. I didn't see a ton of that last year but this year (has only just began) but I have seen more of this. I like it! What do you think of the hashtag?
When we get to our flower parties we like to start each one over a cheers to the bride to be. I always ask the bride tribe how the bride to be met her HUBBY TO BE! Honestly, I love LOVE as you may have read in past posts. I love to hear about how the bride to be met her love of her life. It is so magical to hear the stories of true love and how it came to be.
Make sure you invite the men in your life to your bachelorette party ladies! They are just as special and should be included too. We loved HIM! He made such a cute crown that was supposed to be really "jesus like." Thankfully we had brought all neutral colors since that is what our point of contact had requested. We always ask our groups what kinds of flowers they want: real or silk AND if there is a color theme they are going for or not.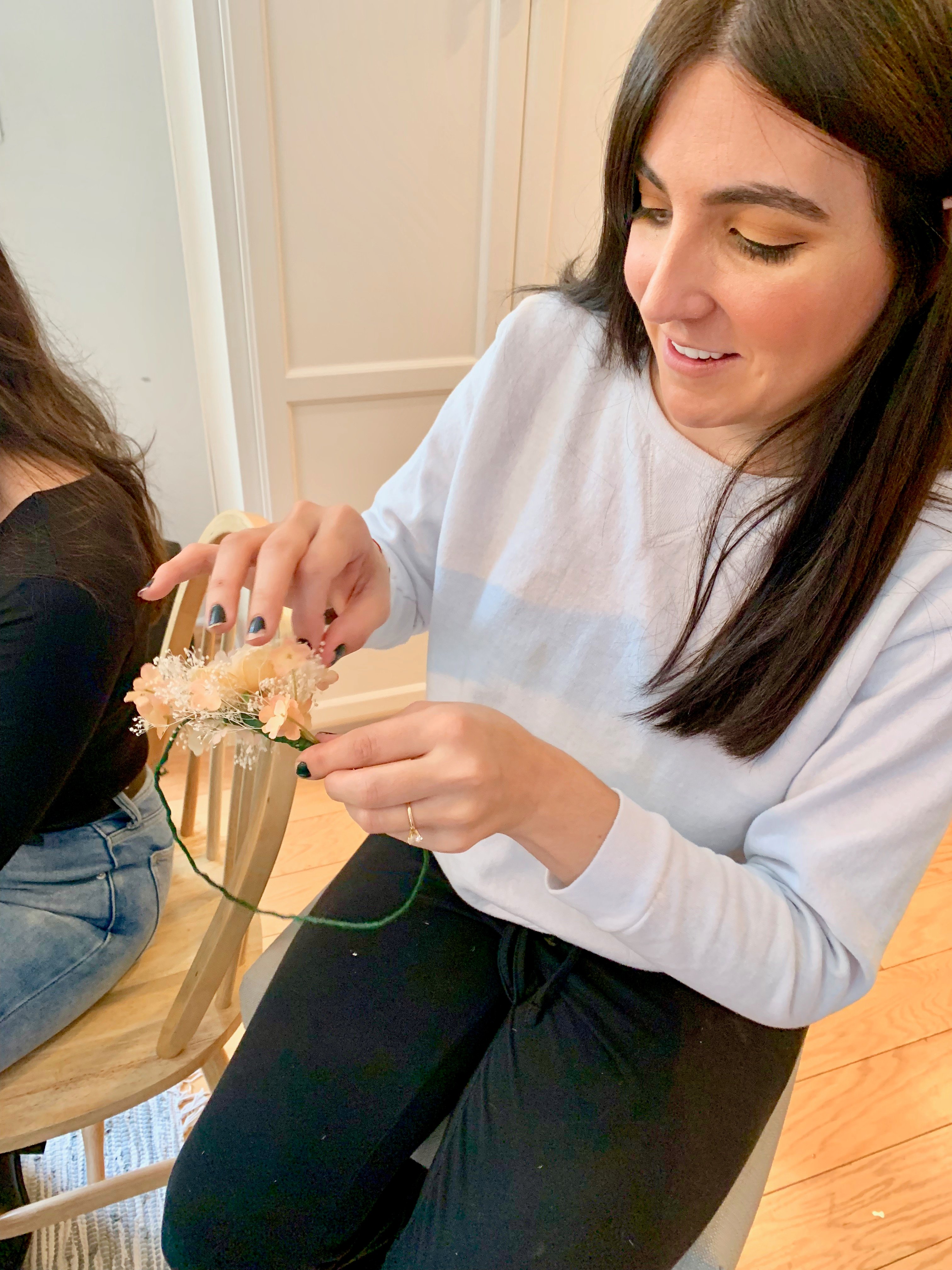 This group had requested neutral colors and we are so glad that we found some peachy neutral colors as well as some dried flowers to bring. We really want to include more neutrals and dried flowers in our parties this year ahead! I think the dried flower trend is definitely something and I love the look of the flower crowns made with dried flowers.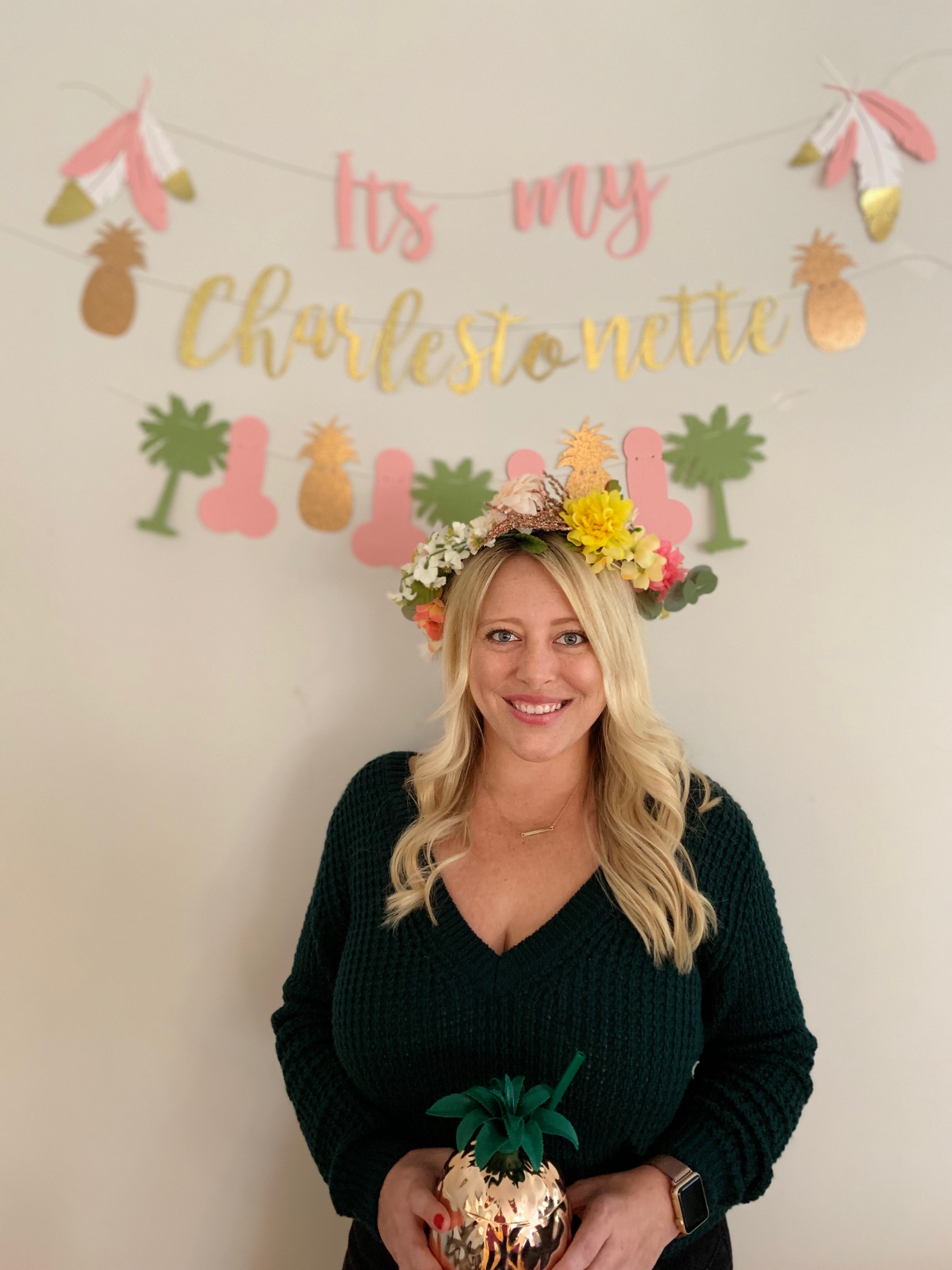 We help the group as much as they want to make the flower crowns. We will make sure that you get the flower crown looking the way you want with our help. After everyone is done we will clean up and then we will take photos of the group. We send all our photos over to the point of contact on the party after the party too!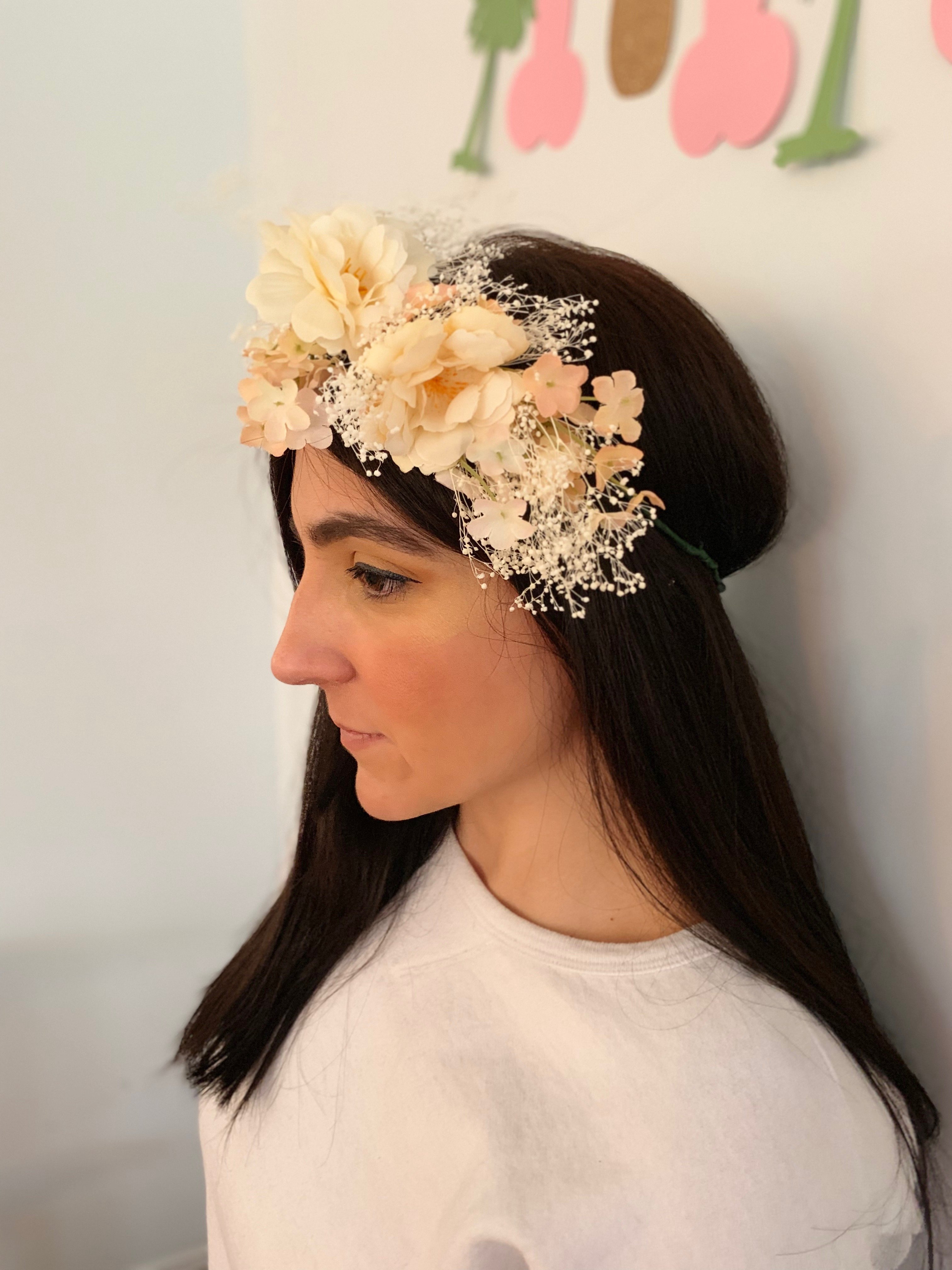 I love love love the neutrals on the bride's crown. I know I keep saying this but I love the look of the dried flowers with the peachy tones of the silk flowers here and the white silk flowers that she picked for her side flower crown.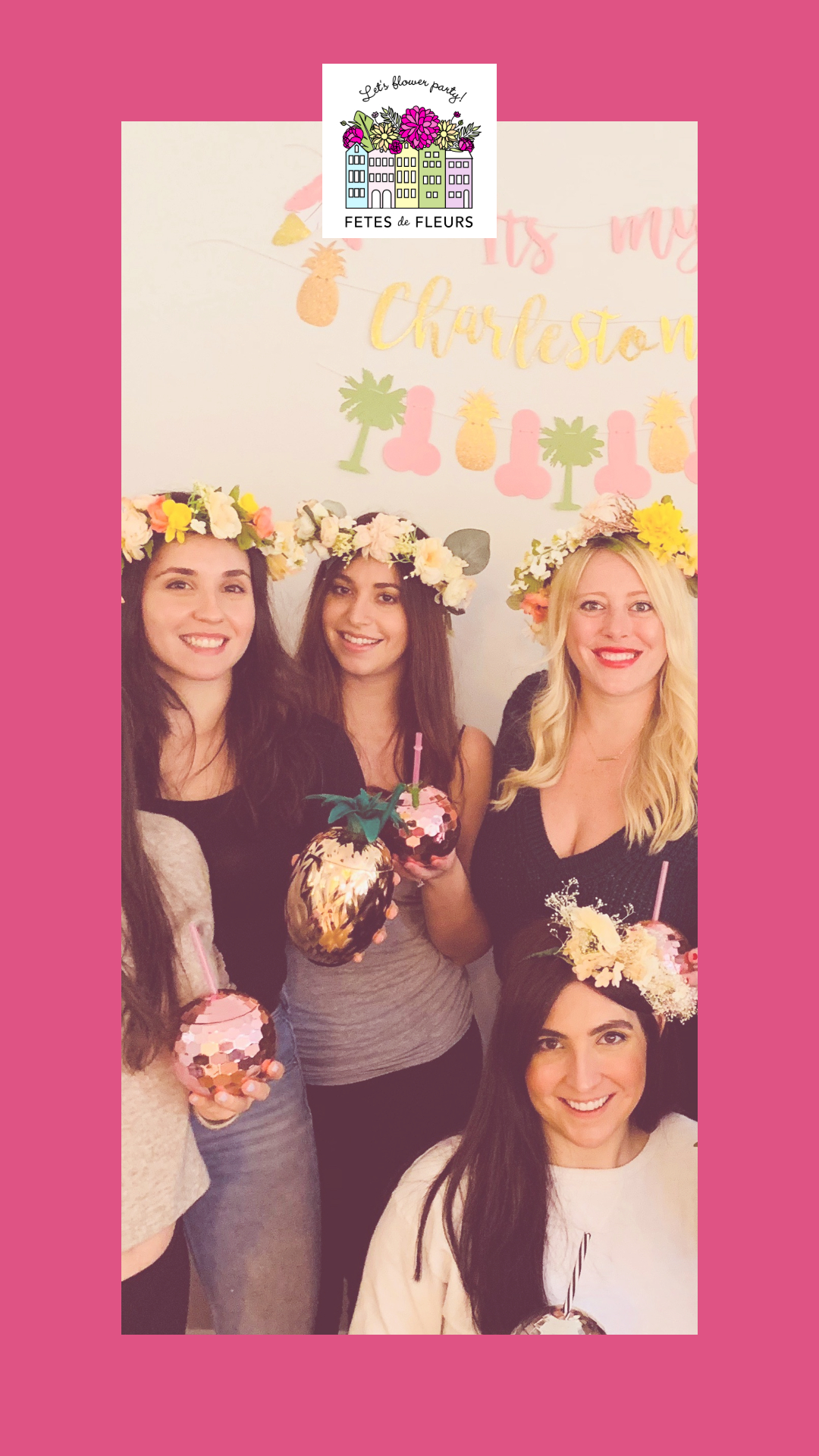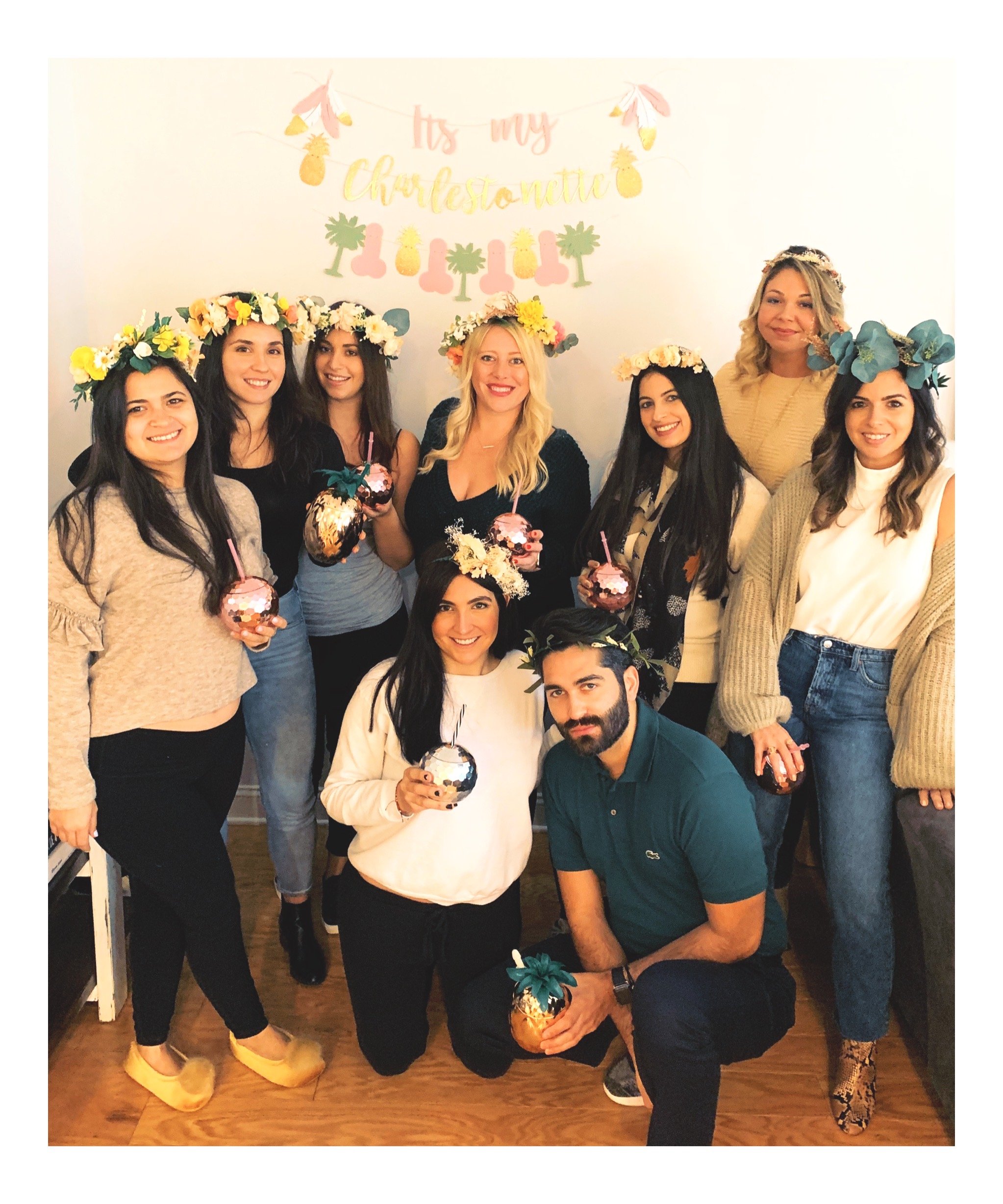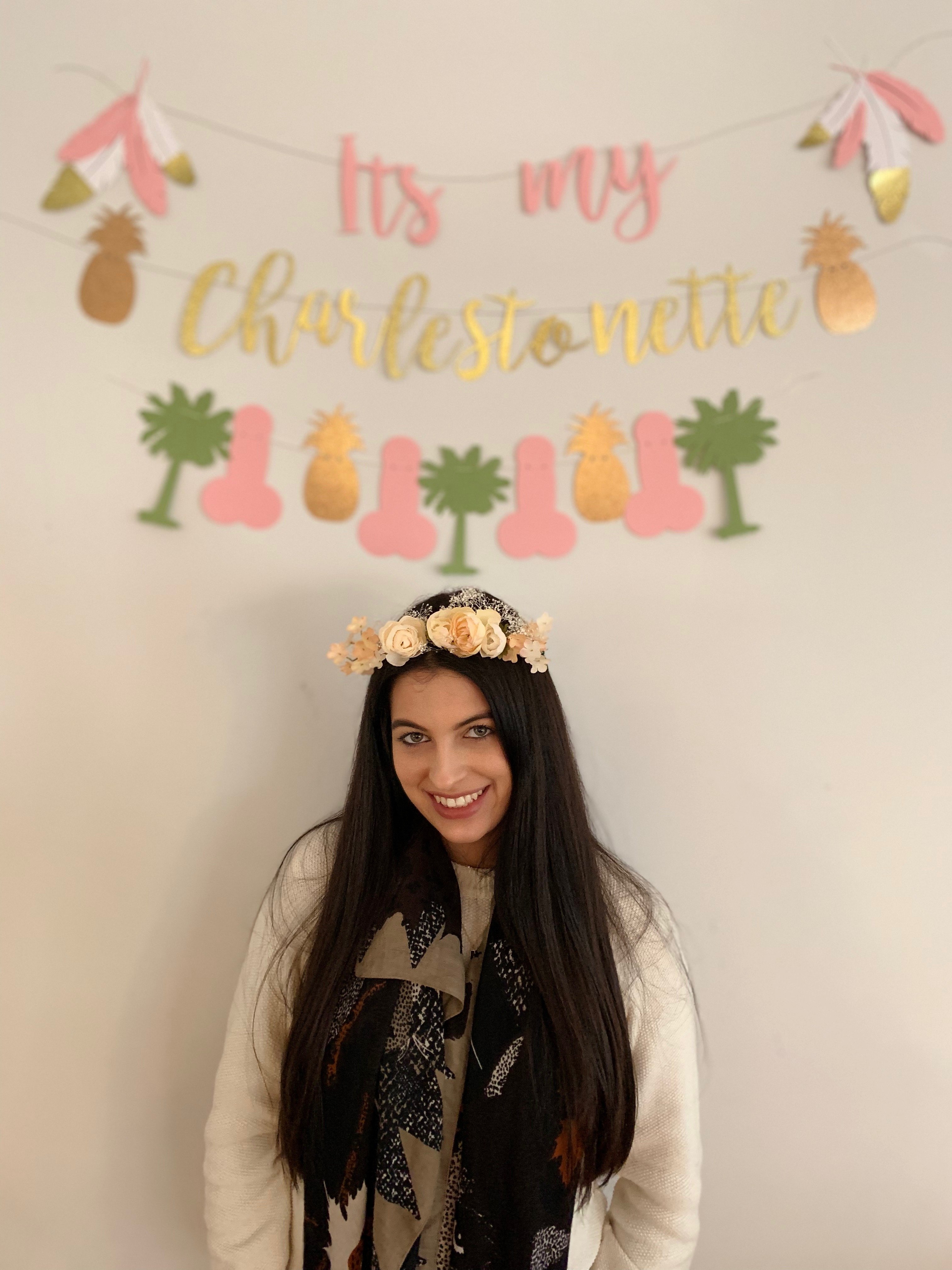 We hope to flower party with you on your Charleston bachelorette party! Make sure you check out the cities that we are in right now and we will be adding in more cities as the year goes ahead! We can't wait to flower party with you for your bachelorette parties this year ahead ladies!
Here are some photos that I found from the lovely bride to be's instagram. Yes I am sneaky like that!! So please TAG us in your photos so we can share them with our TRIBE. Thanks again for a lovely party. We had an amazing time with you all and hope you had the best time here in Charleston!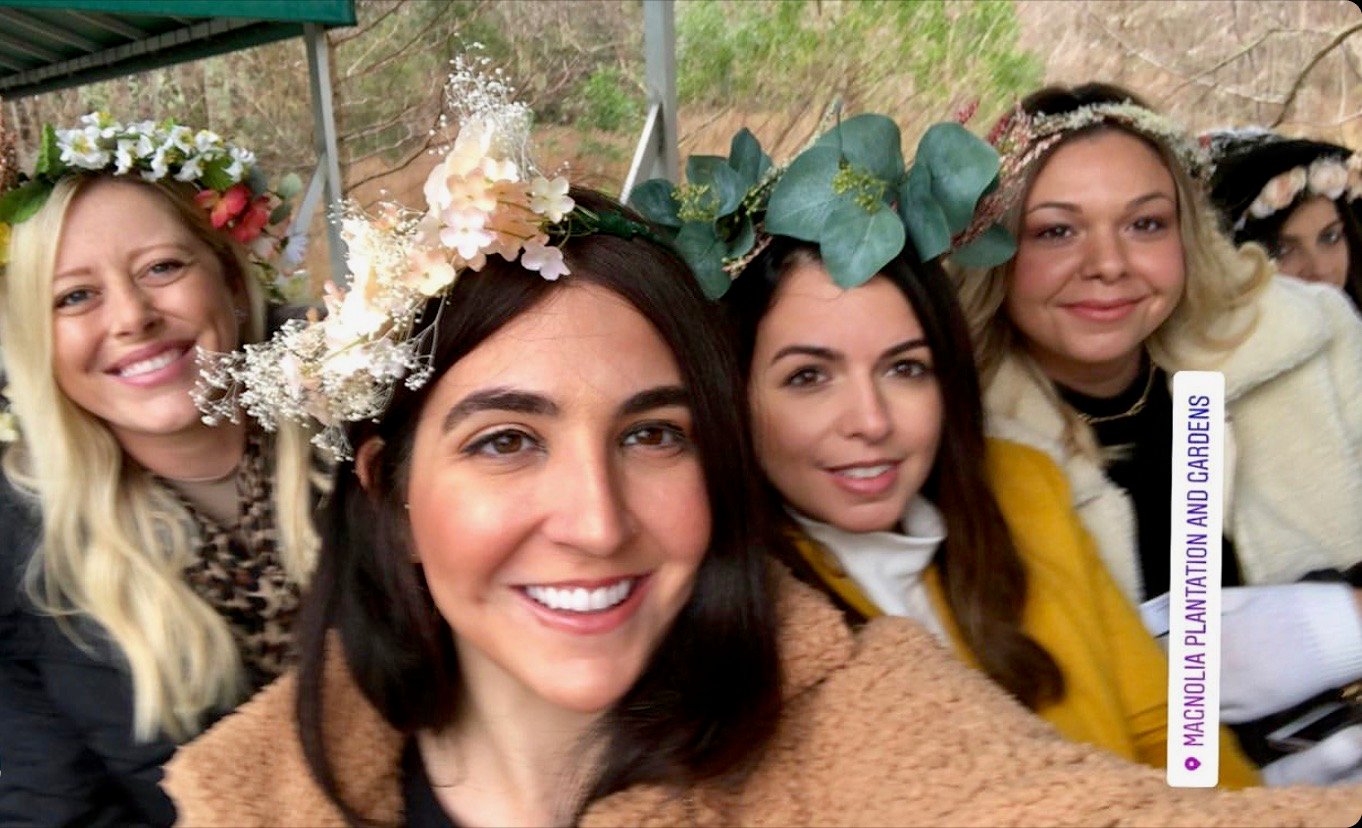 We saw that these ladies went to Magnolia Plantations in their flower crowns after our class. What a great idea! I love going to the plantations here in Charleston. We should definitely do a post on our favorite plantations. This one is one of my top picks so you picked well, ladies!
What is more southern than a Charleston bachelorette party with flowers crowns at a plantation?!?! NOTHING!