Summer is the perfect time of year for your bachelorette party weekend. A great bachelorette party typically has a few of our favorite things:
Sun
Beach
Swimming
Ocean and/or Pool/s
Rose
Drinks
Games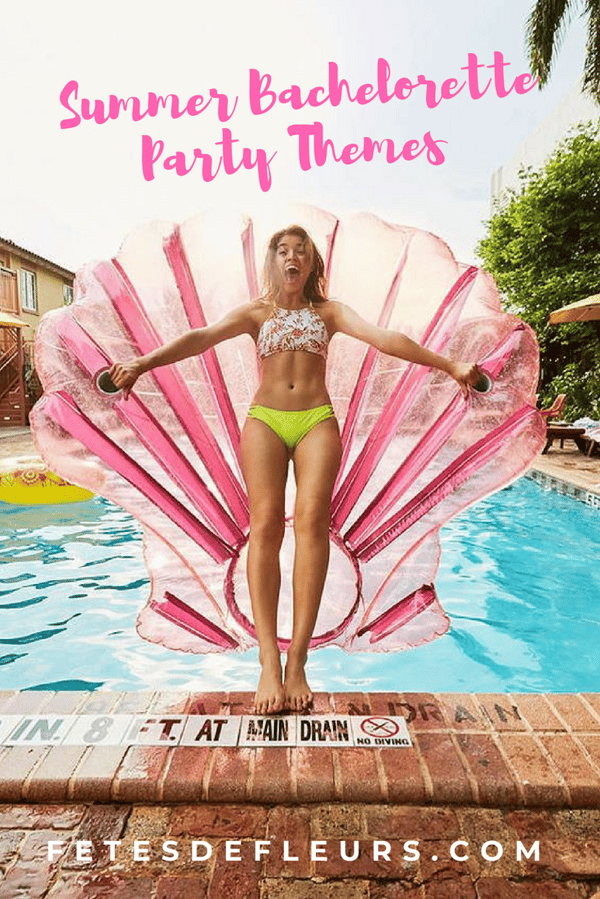 What better time of year than the SUMMER months to take your bachelorette party.
Here is our roundup of the best bachelorette party themes for your Summer Bachelorette weekend!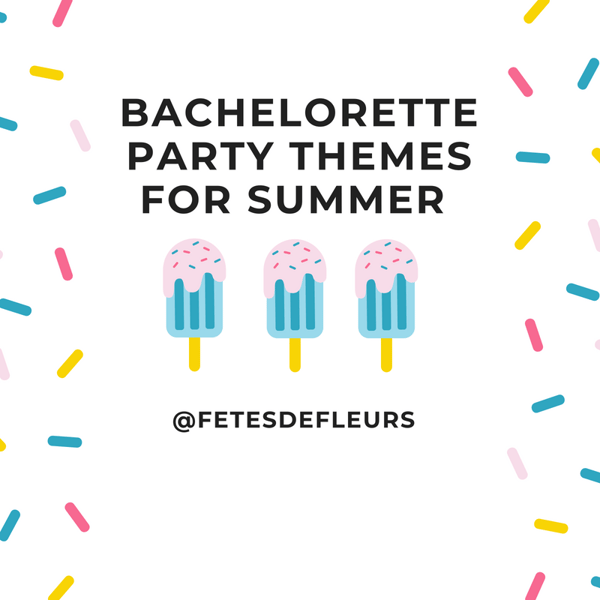 Rose Bachelorette Party Theme
Rose is a reason in itself to celebrate but pair the ROSE color with your bachelorette party theme and you have yourself a beautiful setup for a fun, girly time.
If you are a girly girl and you want a girly bachelorette theme that works great for summer then you are in luck because a rose themed bachelorette party means the rose will be flowing. All will have a ROSE time :)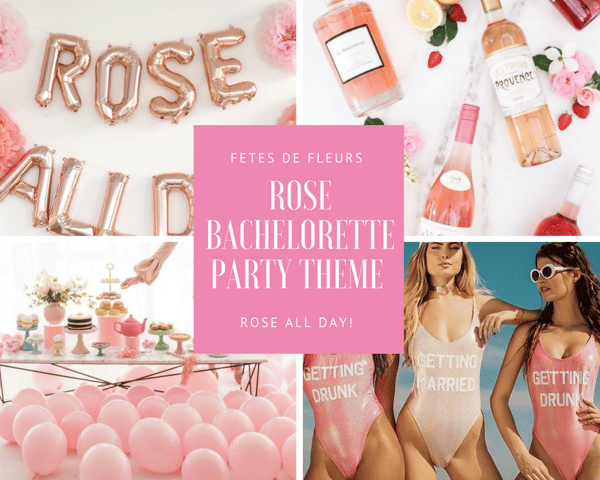 Essentials for a Rose all Day Bachelorette Party Theme
Rose balloons
A "Rose All Day" balloon or banner
Rose to drink of course
Rose and pink flower crowns
Rose colored robes
Rose t-shirts
Rose colored sunglasses
Pink floats if you are going to be somewhere with a beach or a pool
Beach Bachelorette Party Theme
What is better than spending your celebratory bachelorette weekend at a BEACH? NOTHING. The beach is a perfect place to spend your bachelorette party weekend in the summer months. You can sip rose or fun drinks by the ocean or pool. Get sunkissed skin during the day and wear cute dresses out for your nights out on the town.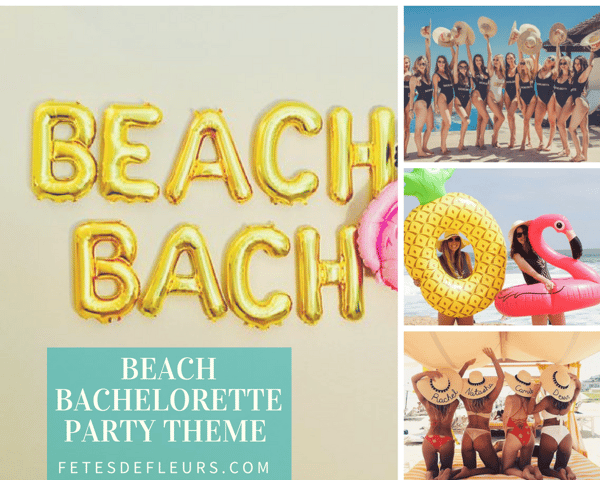 Essentials for a Beach Bachelorette Party Theme
Well, the beach of course, silly!
A pool if the hotel or airbnb you are staying at has one.
Floats for said pool and ocean.
Sunscreen.
Rose and fun drinks.
Cool swimsuits for the bride to be and the bride tribe to wear.
Fun towels for the bach tribe or maybe fun hats to wear in photos at the beach.
Cool sunglasses to take photos in while sunning on the beach.
A fun personalized bag with a hashtag for your beach bachelorette weekend.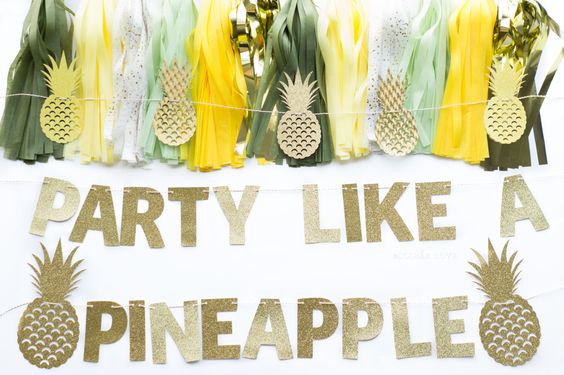 Pineapple Bachelorette Party Theme
Pineapples are the cutest on their own. So add the pineapple into the mix for your bachelorette party theme and you have a perfect party theme. You also get to say, "Party like a Pineapple." We like party themes when we can use a hashtag or a quote to revolve the bachelorette party weekend around.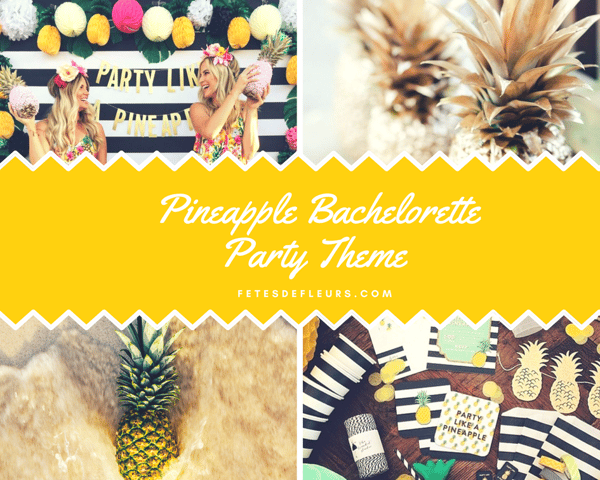 Essentials for the Pineapple Bachelorette Party Theme
Party like a Pineapple quotes, hashtags and banners around your hotel or airbnb.
Pineapples painted with gold spray paint.
Pineapple sunglasses
Pineapple towels
Pineapple t-shirts
Tropical flower crowns
Flamingos should get thrown into this bachelorette party theme too!
So go grab your bride tribe and start planning your Summer bachelorette party weekend. Pick a fun summer theme to go along with your bachelorette party this summer. We would love to help you with your flower crowns for any of your Summer bachelorette Party Themes that you pick!