We had a great group of ladies a couple of weekends ago here in Charleston for a Bachelorette Party celebration. They were super cute and I am just getting the chance to go through the photos. Reminded me of how cute and nice this group of girls was. Thanks for celebrating your Charleston bachelorette party weekend with Fetes de Fleurs. What a lovely all PINK everything flower crown themed bachelorette party.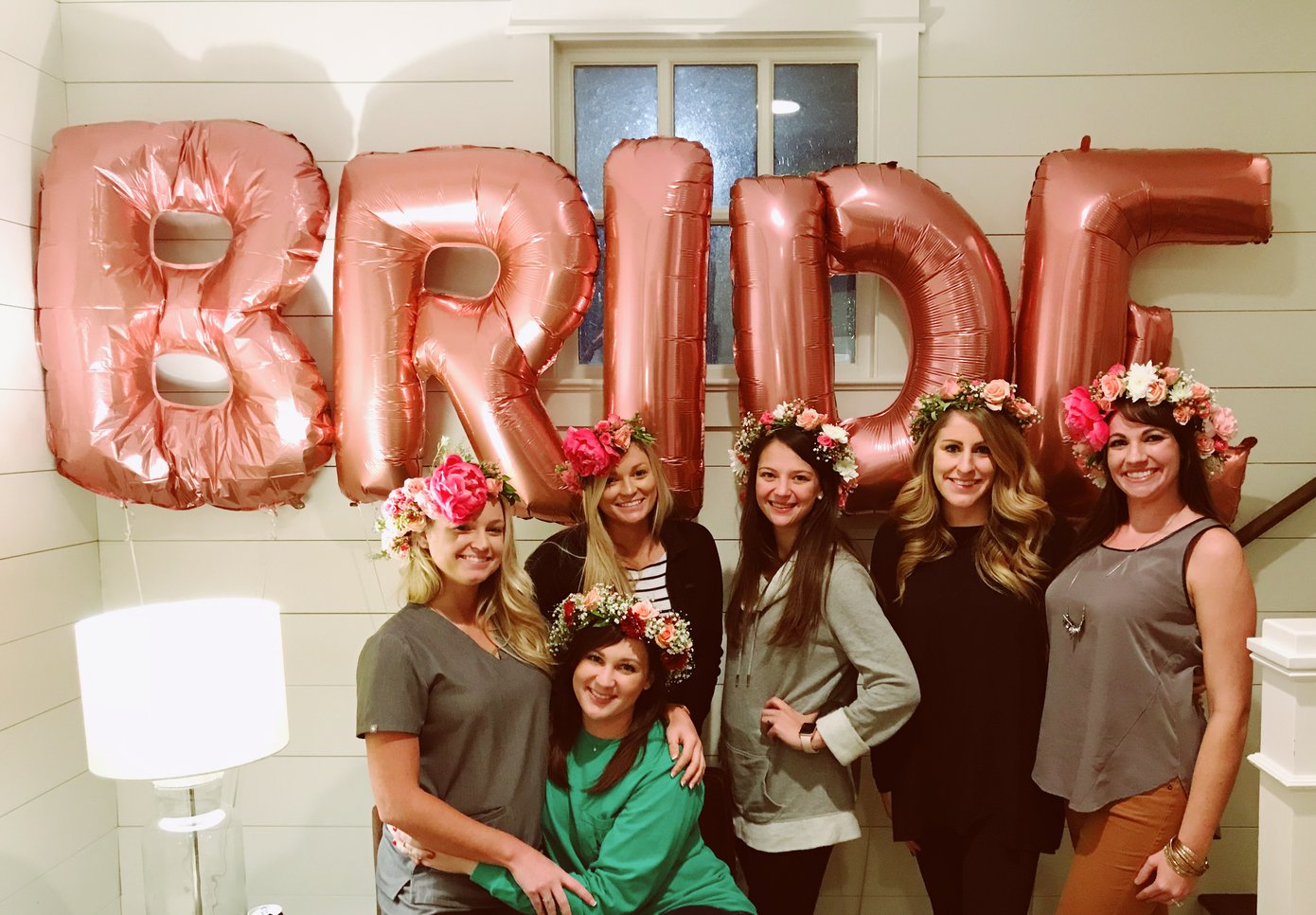 Before we know it Winter will be over and you and your wedding party will be working on planning out your bachelorette party weekend. Why not spend the weekend in Charleston, SC area for your bachelorette party? We have got you covered with beautiful scenery, food, drinks, beaches and fun!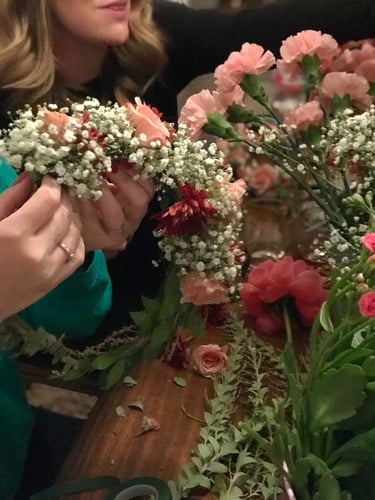 I am completely obsessed with baby's breath and adding in light pink carnations I thought was so pretty and special.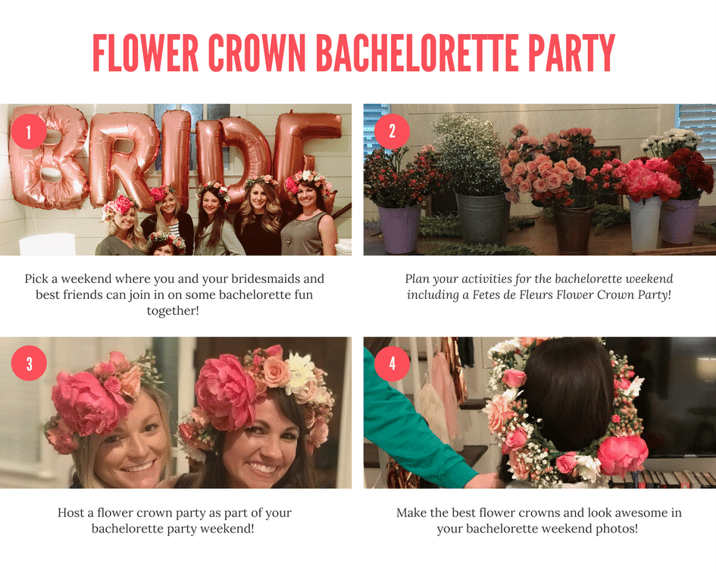 I think I am going to do a post on my favorite Airbnbs in Charleston that I have been to over the past months doing these Charleston bachelorette parties. This one was adorable! So well put together and had the best big table for the girls to sit at doing their flower crown party.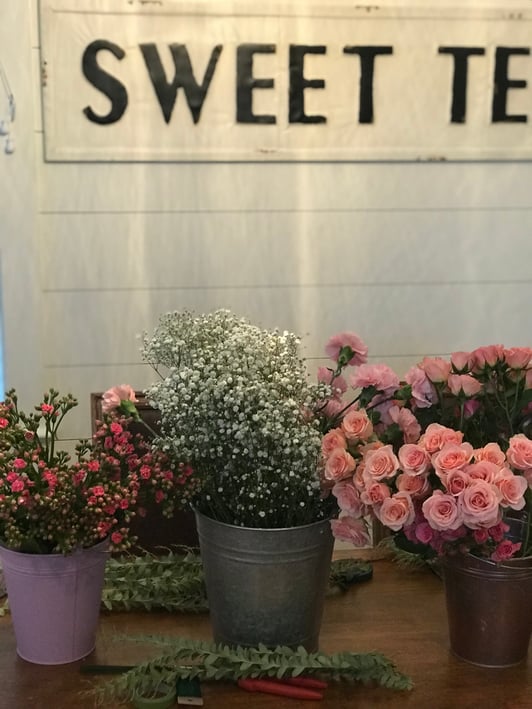 The girls all got in and we did the flower crown party from around 6-8 that Friday night. Here are some of the pics of the group making flower crowns as well as some of the end product.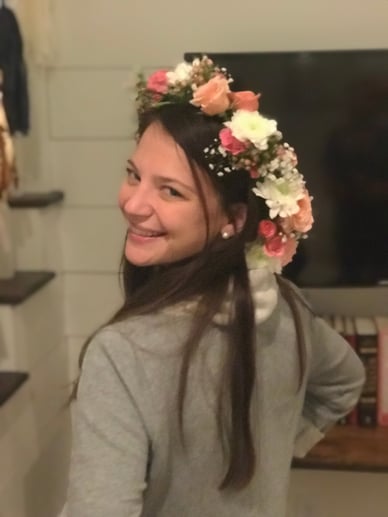 How pretty are the mini hot pink spray roses with the pink carnations and baby's breath? Perfection for a Charleston bachelorette weekend.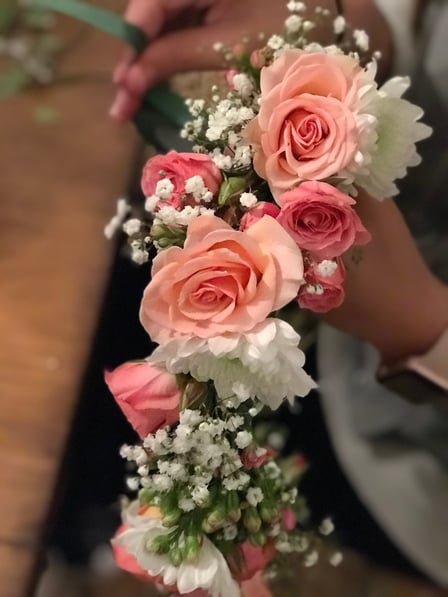 I wish I could wear this dress below every time we host a bachelorette flower crown party! How amazing is this? This seems very much in line with the all pink flower crown theme for this bridal group on the Charleston bachelorette party weekend.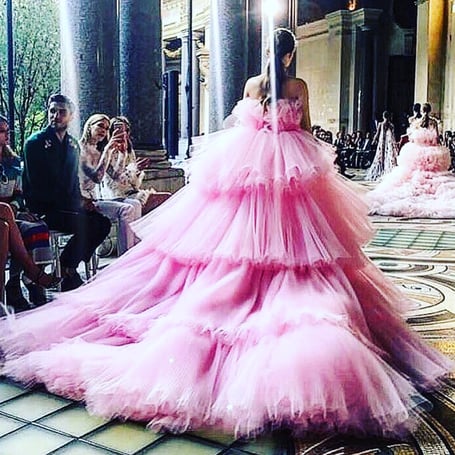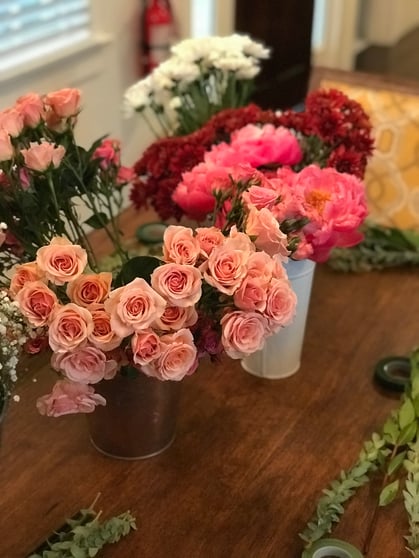 We bought along one special hot pink peony for each girl to use in their flower crowns. We are happy to work with your bachelorette group to pick the right colors and flowers choices for your group!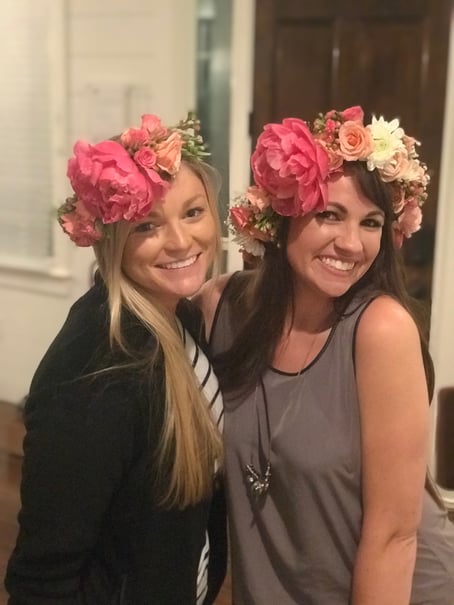 My favorite thing about any flower related party is that every end product turns out differently based on that person's personality. Here is a lovely lady who works at Spanx in Atlanta with her end flower crown. You can see she chose to use mostly baby's breath with light pink flowers.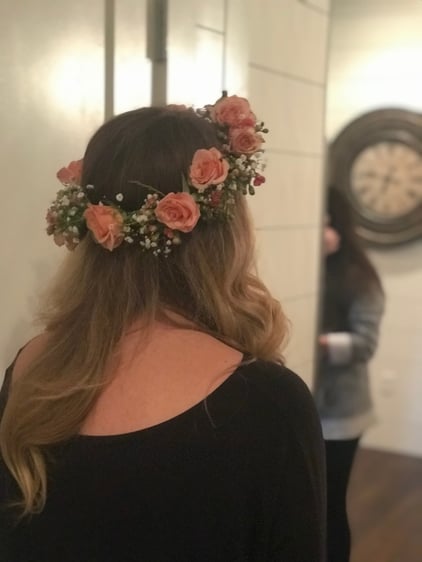 One of my favorite things to do in planning for a flower crown bachelorette party is going to the flower market that morning to pick out the lovely little flowers for the bachelorette party. This group picked mostly pinks and it was a blast to buy for and source for.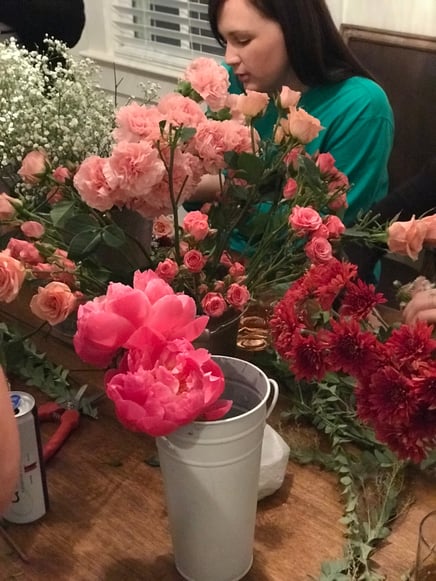 Flowers making this bride to be cheeky.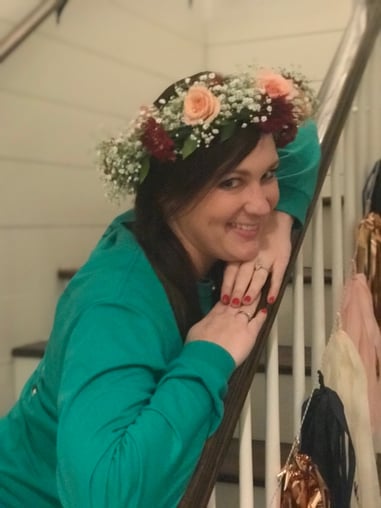 Remember, we help you as much or as little as you want during the flower crown party! We are your number one fans and want you to have the best time ever on your bachelorette party making flower crowns.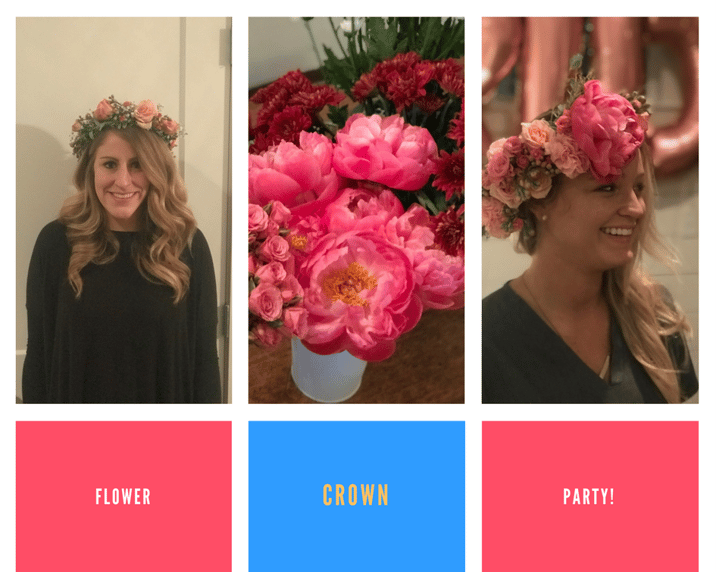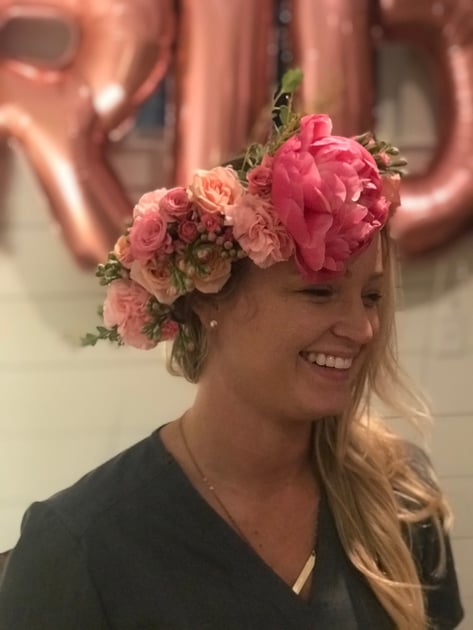 I mean....I can't get enough of these...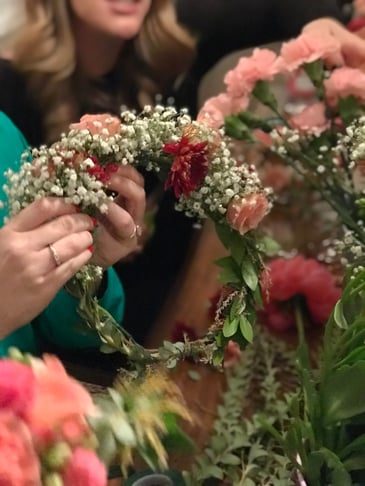 All while sipping some rose or drinks of your choice. What is more fun that drinking some wine and checking out your newly made fresh flower crown for your nights out in Charleston during your bachelorette party weekend?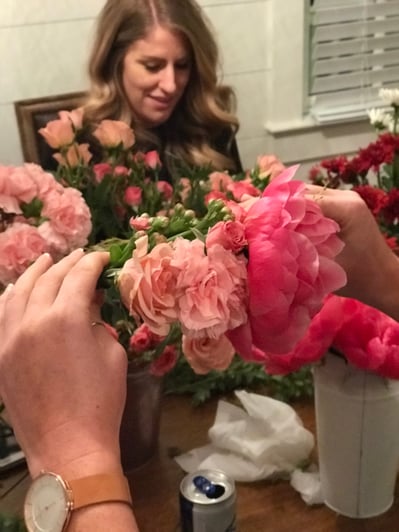 If you are thinking of coming to Charleston, SC area for your bachelorette weekend and want to incorporate a flower party into the weekend please reach out to us so we can help you start planning. Weekends book up fast in the spring and summer months!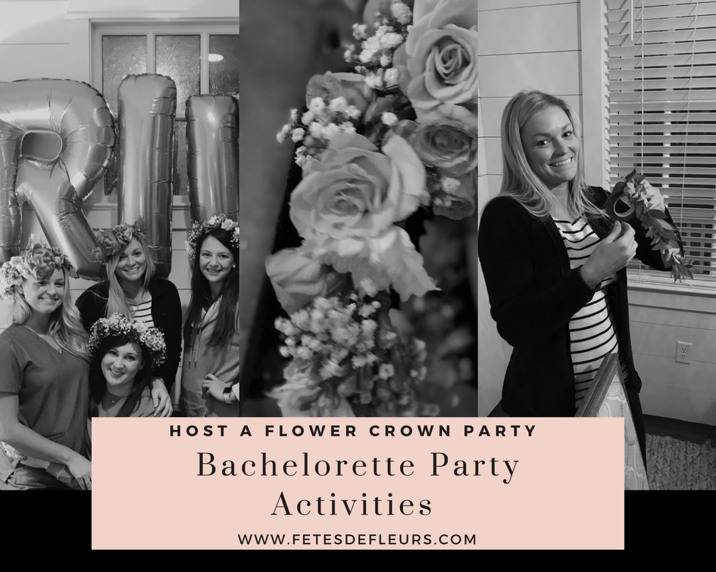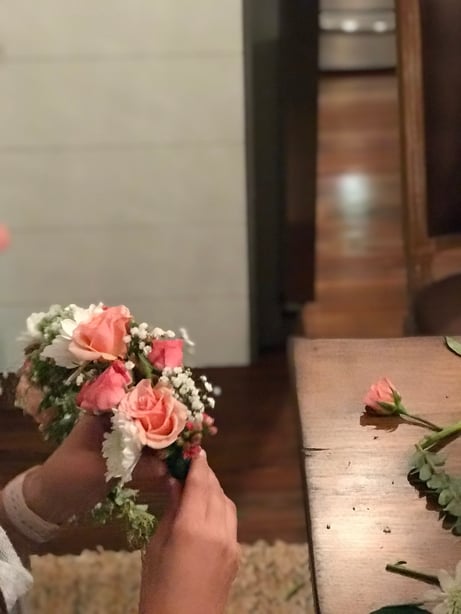 So come be like these chicks and get your Charleston bachelorette party on with us here at Fetes de Fleurs. We promise to make you look extra beautiful in your bachelorette party photos from your weekend here in Charleston, SC!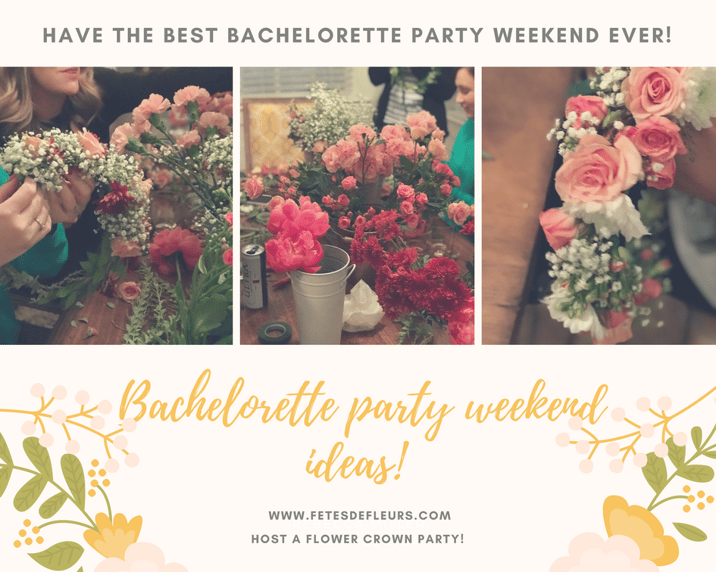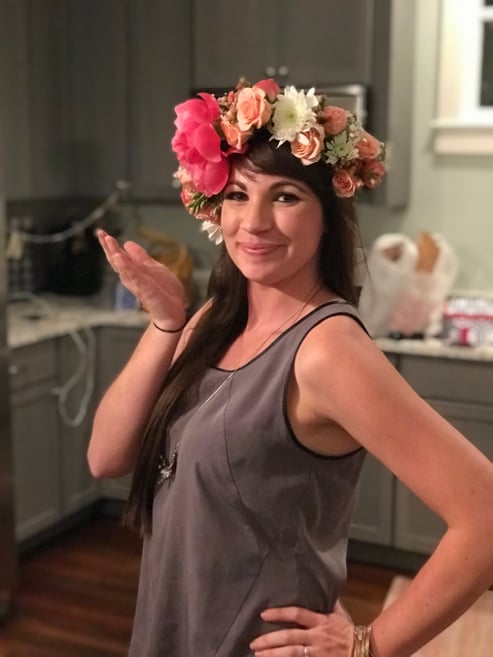 If you are thinking about hosting a bachelorette party this spring or summer and want to have a flower crown party as part of your bachelorette weekend we can help! Request a flower crown party here!