A white flower crown is requested mostly for bridal showers, the wedding day itself and of course bachelorette parties. I thought I would write out what my favorite white flower crowns are and give you examples of what to ask for you if you are thinking of ordering a flower crown for a bridal activity coming up.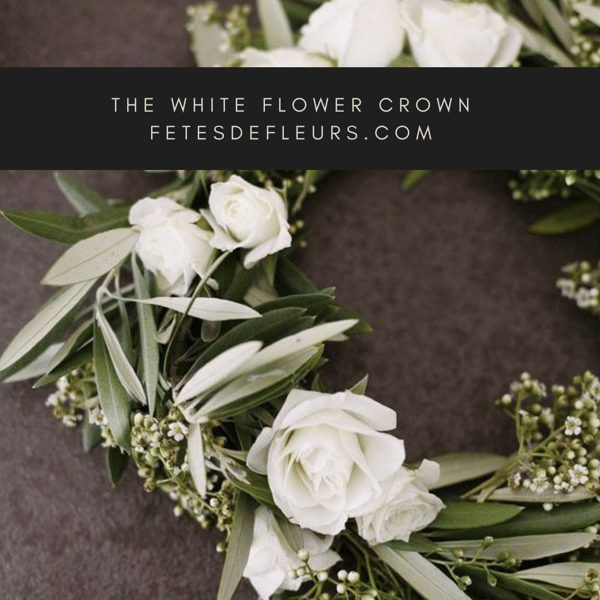 All babies breath flower crown
There are actually a couple of different kinds of babies breath. There is a tighter, smaller babies breath and then there is a bigger babies breath. Both are beautiful of course and sometimes I intertwine both in a babies breath flower crown. A full flower crown of just babies breath can be a perfect addition for your bridal shower outfit, baby shower outfit or for the bride, bridesmaids or flower girls on the wedding day.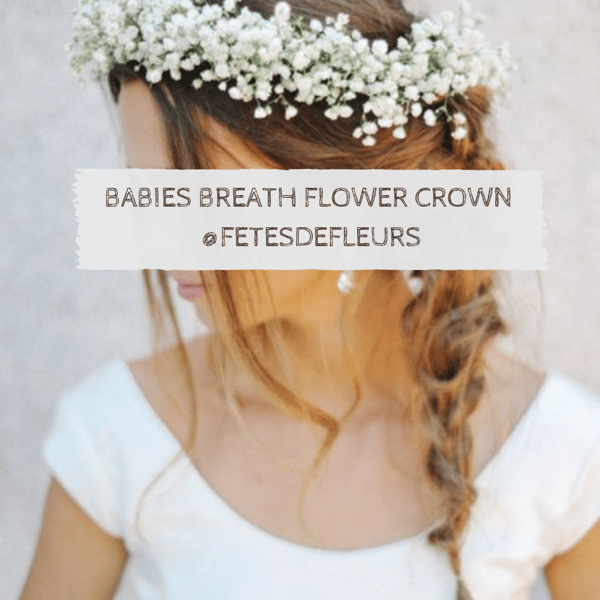 Wax Flower Flower Crown
Wax flower is a wonderful thing to use on flower crowns. I love doing a whole crown of just wax flower. I also tend to use wax flower and babies breath intertwined together in crowns. Wax flower is also great as filler in between bigger bulbs and flowers. You can do a base of wax flower or babies breath and put bigger flowers interspersed throughout the crown for a great look. There are also different shades of wax flower so you don't have to do just white wax flowers.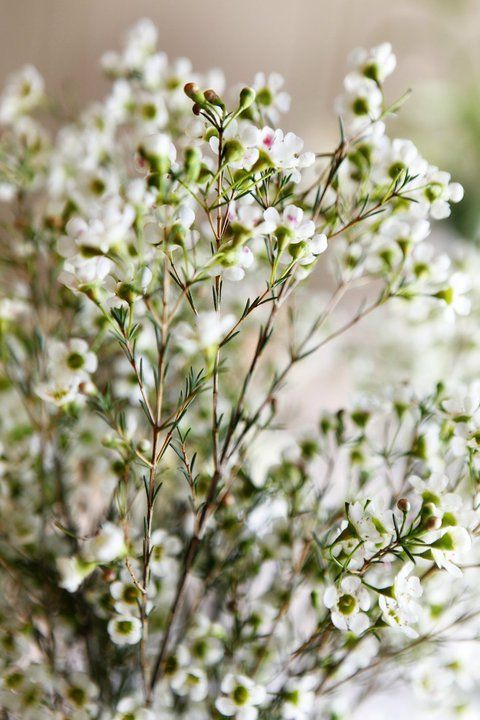 Those are definitely my two favorite options when it comes to a white flower crown. BUT, there is one more option and that is really just either wax flowers or babies breath with white flowers or all white flowers. I personally like to use white ranunculus for an all white flower crown with flower flowers but will really use any white flower that the market has.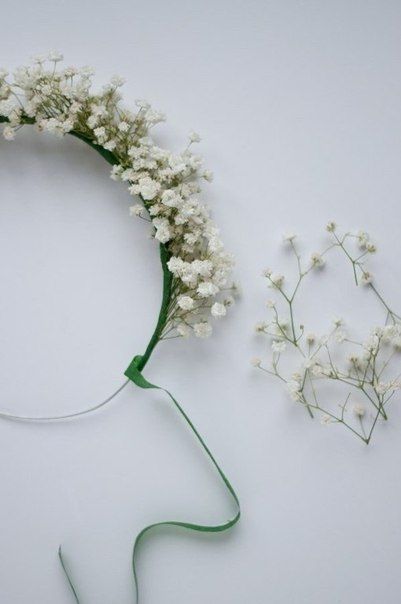 If you are looking for a bridal flower crown, bridesmaid flower crown, bachelorette flower crown or a bridal shower flower crown we can custom make you a white flower crown of your dreams! We also have launched our online shop where we will start adding in options that you can buy out of the box and we will ship nationwide. Can't wait serve all of your flower crown and flower accessories needs ladies! Check out the Flower Crown Bar website here.
The Flower Crown Bar is my dream come true. A true e-commerce shop where I will be adding in all the flower crowns and flower earrings of your dreams. Think one section for just white flowers crowns, for example. Of course we will still do the custom one off flower crowns but we will have out of the box pre-made flower crowns there for you.