Merry everything and a happy always.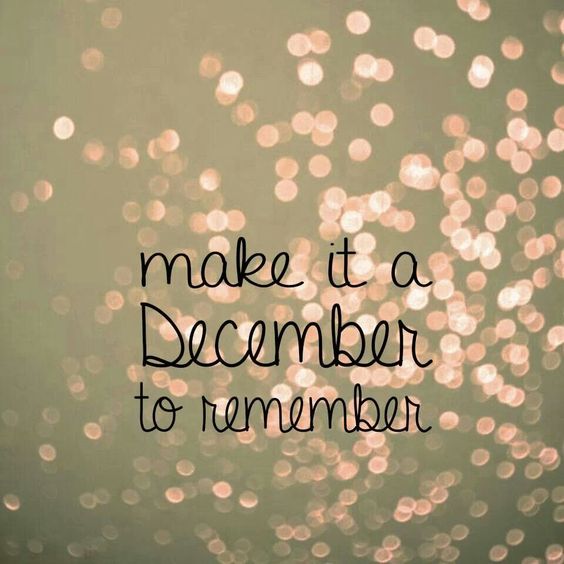 If we want to make this a December to Remember we need to get our holiday crafts on!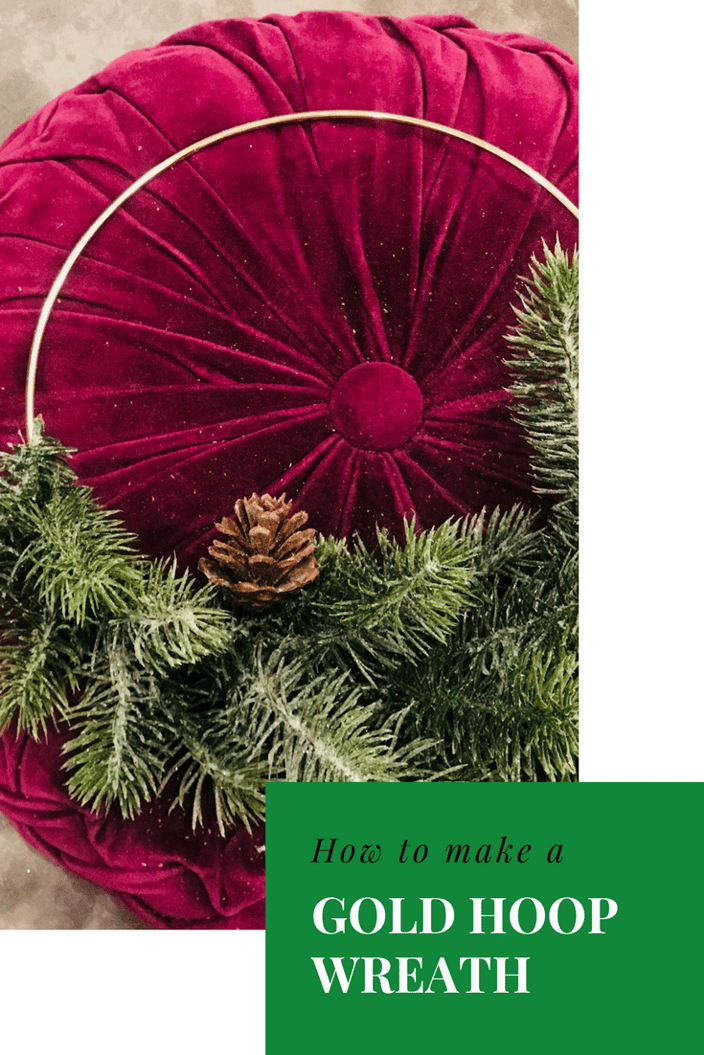 Whether you are hosting family and friends for the holidays or just want to have spend some of your down time after work crafting we have the holiday flowery activity for you.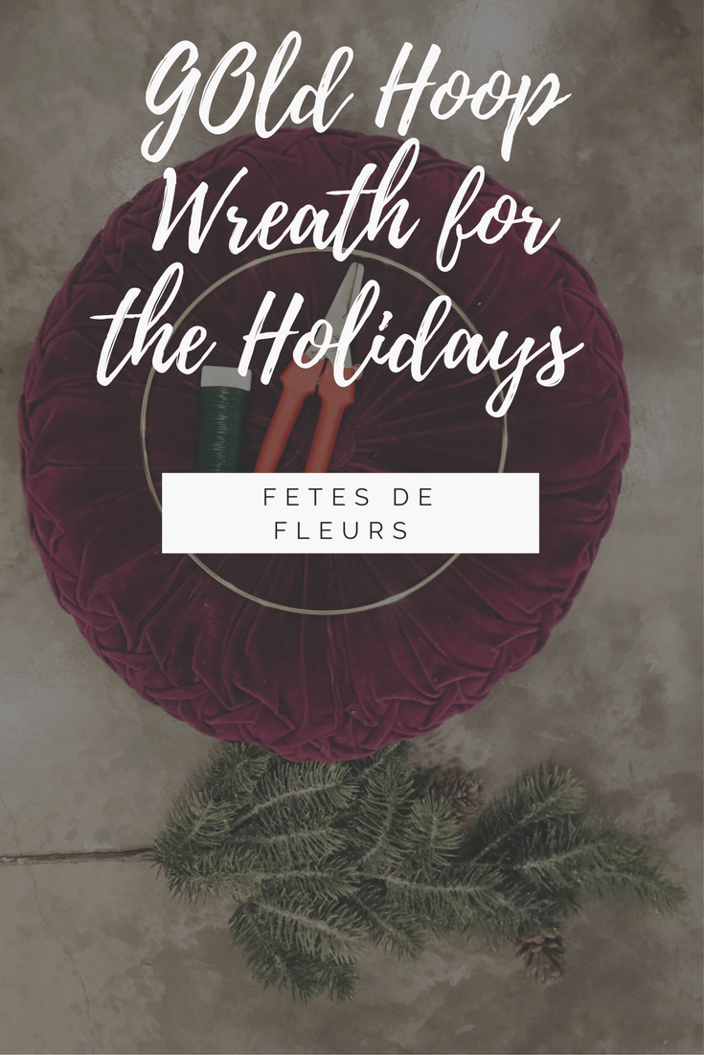 GOLD HOOP WREATHS are the hottest holiday trend for the holidays this year.
Here is the DIY Guide for creating your own holiday gold hoop wreath. First check out the supplies that you will need so you can make your list and check it twice before ordering the supplies online or heading to your local hobby store.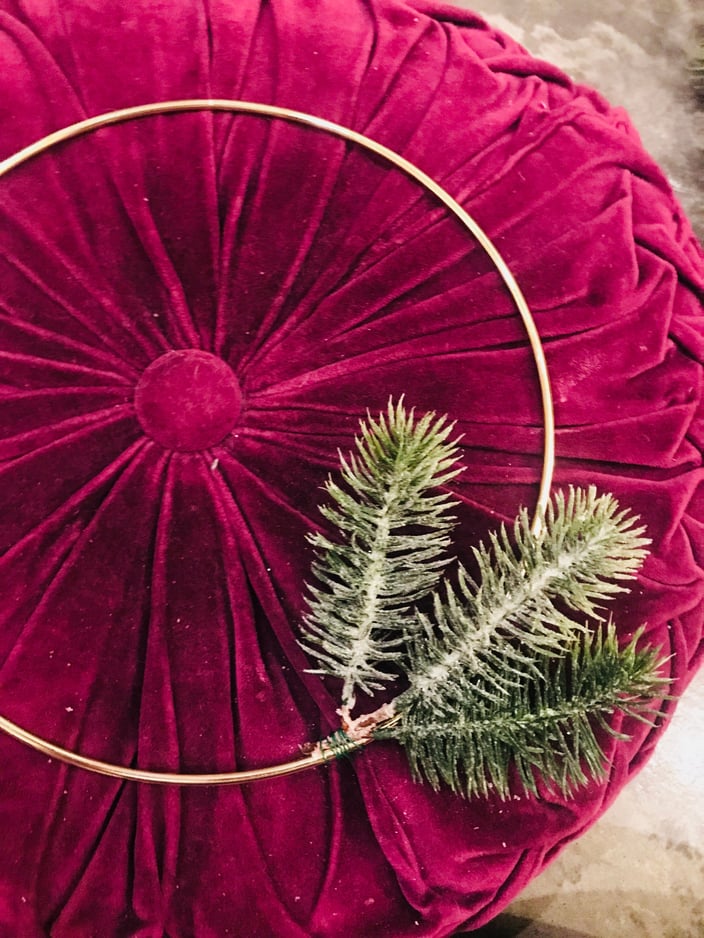 Gold hoop wreath supplies:
Gold hoop wring
Floral wire
Scissors and/or write cutters
Some kind of greenery (real or faux works)
Decorations for your wreath which could include pine cones, bells, ornaments, flowers, etc.
Glue gun and glue sticks if you want to glue on decorations like florals and ornaments.
The step by step guide to DIY Gold Hoop Holiday Wreath
1. Get your supplies ready to go.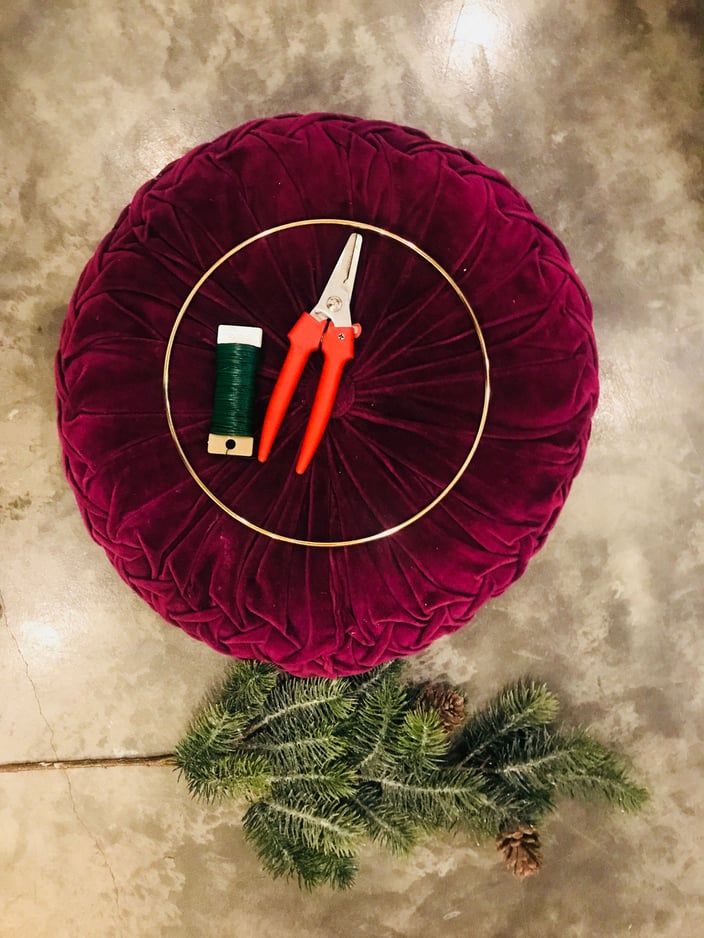 2. First you are going to start with putting the greenery onto the hoop. You do this by cutting small pieces off of the greenery bush that you bought. Connect the greenery to the gold hoop by using small snippets of the floral wire.
Connect the greenery to the gold hoop with the floral wire.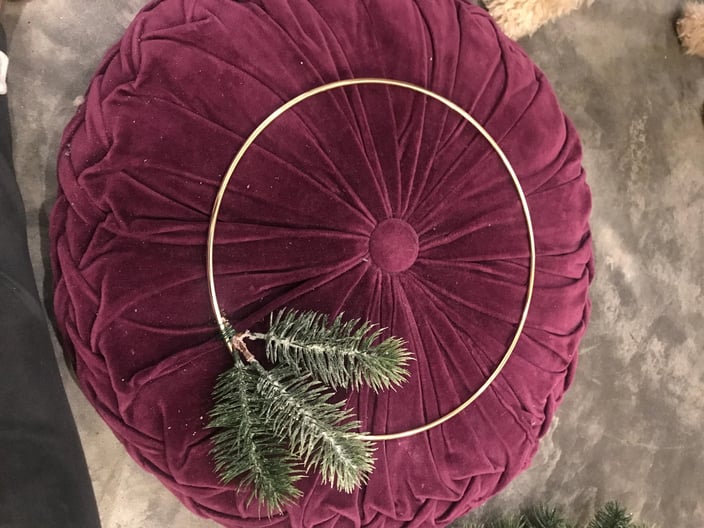 3. Once you have gotten all the greenery on the gold hoop that you want you can attach florals or any other holiday-ish decorations to the greenery using the glue gun.
Next you can hang the holiday gold hoop wreath up via some ribbon or velvet ribbon by tying the ribbon to the top of the gold hoop. Then you can hang up the gold hoop wreath on your door or in your house somewhere.
I love the way these gold hoop wreaths look when you put a few together on the wall too!