I have Google alerts setup for almost every keyword set that comes along with anything flower crown, crown or veil. It is so fun to see ideas and all the cool looks that brides to be and bride tribes come up with. One that has been making a come back is the bridal veil for bachelorette parties. There is a fun twist we are seeing which is adding a veil to the flower crown.
Step by Step Guide on: How to make a flower crown veil
First pick your veil - do you want a traditional veil in white or do you want a fun color? Do you want the veil to be an actual part of the flower crown or can you add it on after the flower crown is made?
Figure out what color flowers you would like before reaching out to us or another florist for your flower crown. Think about the colors you want and if there are certain flowers that you want us to use let us know!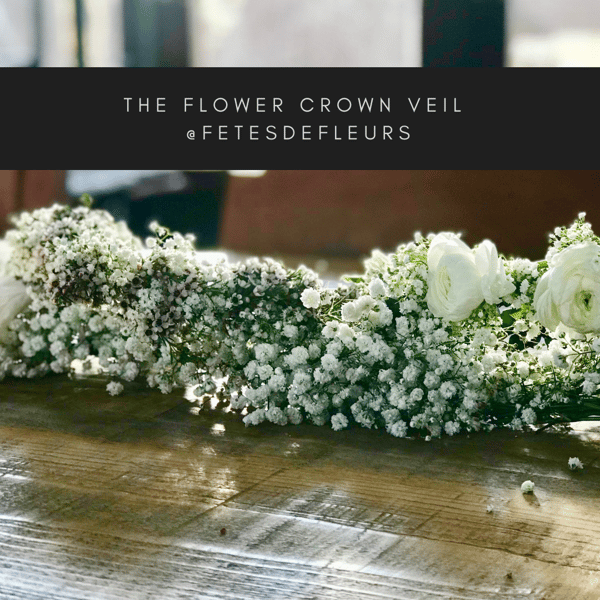 1. We start by thinking about your color scheme which typically for a bride or a bachelorette party is going to be white colors. Doesn't has to be but a lot of times if a bride is wearing a flower crown veil or a bride to be on her bachelorette party wants a flower crown veil they want white colors. We can do all kinds of colors so just let us know so we source the right colors for you. The flowers and greenery can either be silk or real flowers - so once again just let us know!
2. We will then either use a tied flower crown base or a circular flower crown base to start adding on your greenery and your flowers. Let us know if you want the flower crown to be one that is tied together at the end with lace or if you want it to be fully circular and you can just pop it on your head!
3. We can add in your veil when we come drop off the flower crown!
We would be happy to make you a flower crown that would fit your veil perfectly for your bachelorette bash, a bridal shower, engagement party or your wedding day! We love adding on a veil to a custom flower crown for a little more pizaaaaaaz!
Here is what inspired me about the flower crown veil PS...in case you were wondering. It was Rocky Barnes, of course.
Rocky Barnes on her bachelorette party in Miami donned a veil but in the coolest way possible with a HAT! Pop a flower crown on that hat baby and I think she would look even cooler. If that is even possible because she is already such a girl crush style wise of mine. What about you? Do you love her?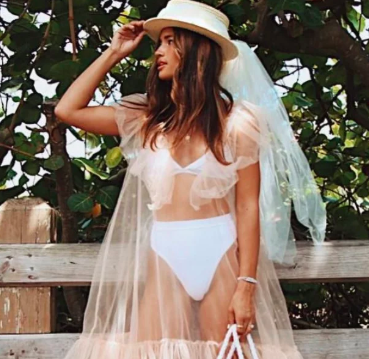 Also, she took that look from beach to night and went gusto with the veil in the back of her outfit here...I mean could you get any cooler lady? I was thinking how tying on a flower belt to this or a flower sash would have been sweet here too. And oh so chic.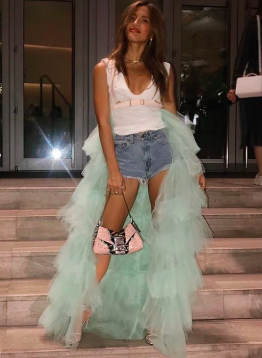 She is definitely my bachelorette party girl crush for this year. She rocked her bach party in the best way possible. Just wish we could have thrown on a flower crown or five for her and her girls. :)
Let's all try to be as chic and cool as her on our bachelorette parties, Right?