We love a winter bride. Adding in a festive Christmas Flower Crown can be a great look for your holiday brides. The pop of green, red and festive colors on the Christmas Flower Crown will always look amazing in contrast to the white dress on your bride to be.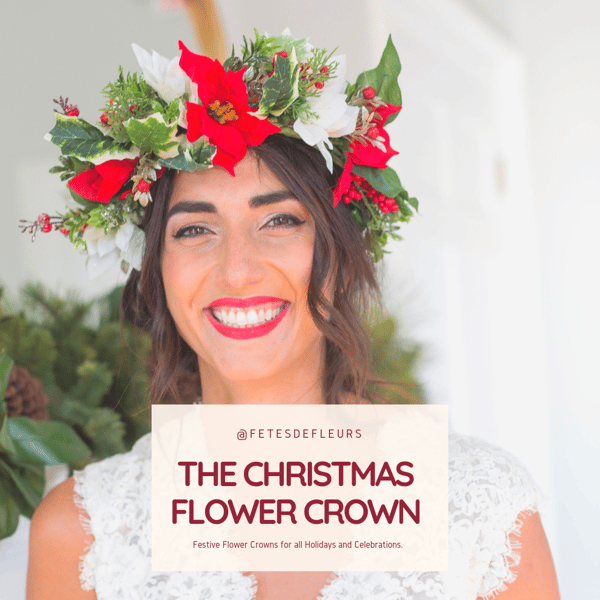 A Christmas Flower Crown can be used for the holidays for things like:
Christmas card photos
Christmas photos with the family
Engagement photos around the holidays
Bridal photos if your wedding is around the Xmas season
Event photos for parties that you are promoting
We did a photo shoot last holiday season for the Junior League of Charleston and these photos were taken by Captured by Kate.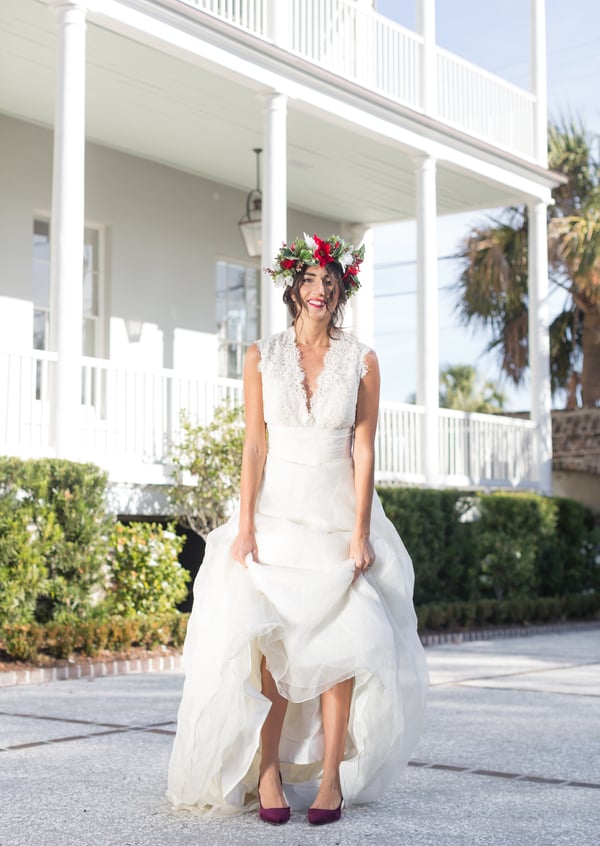 I love how she captured the bride to be holding up her dress like this. Her face and smile says it all. I love the pop of festive green and red here in contrast to the white dress and background of the white architecture.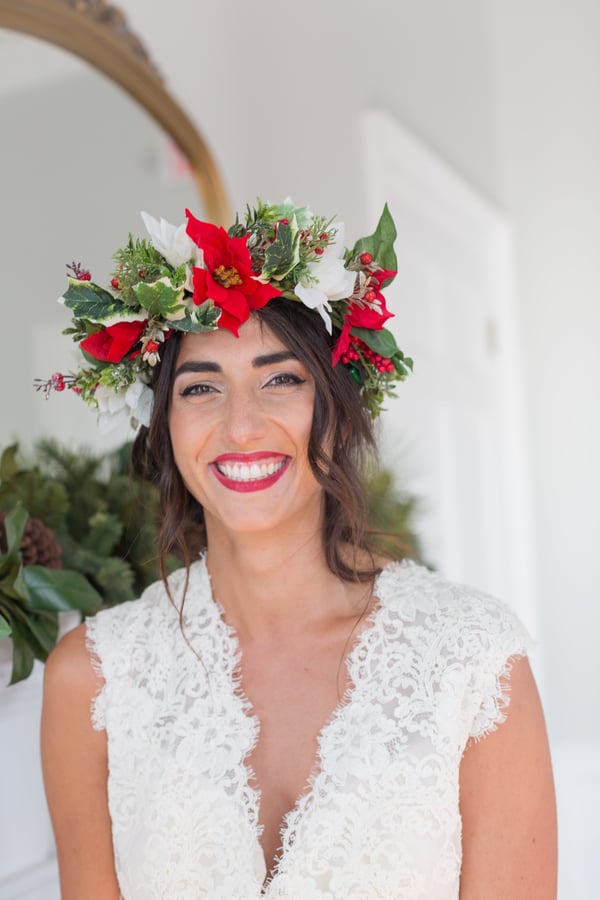 The red lipstick here with the big festive green, red and white flower crown is perfection. This is such a great holiday look. We would love to help you with any celebration or photo shoot you have coming up by creating you custom flower crowns.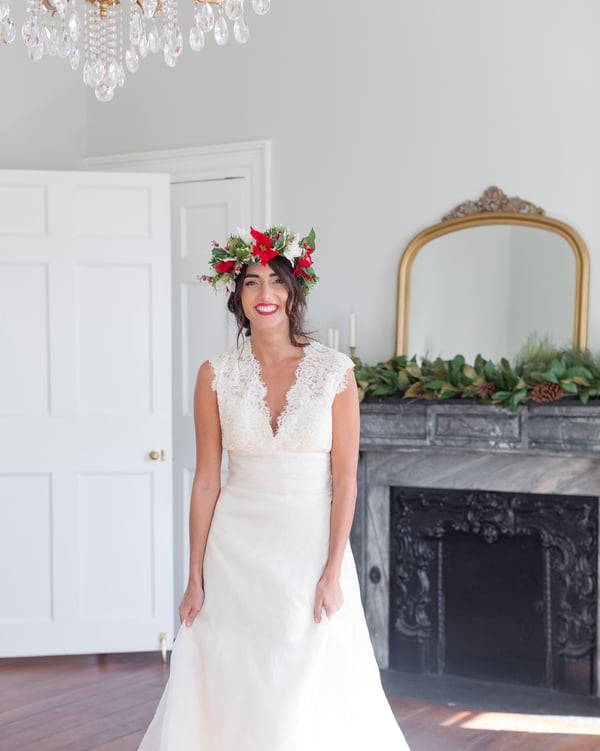 How cute is she here with the festive Christmas garland on the fire place?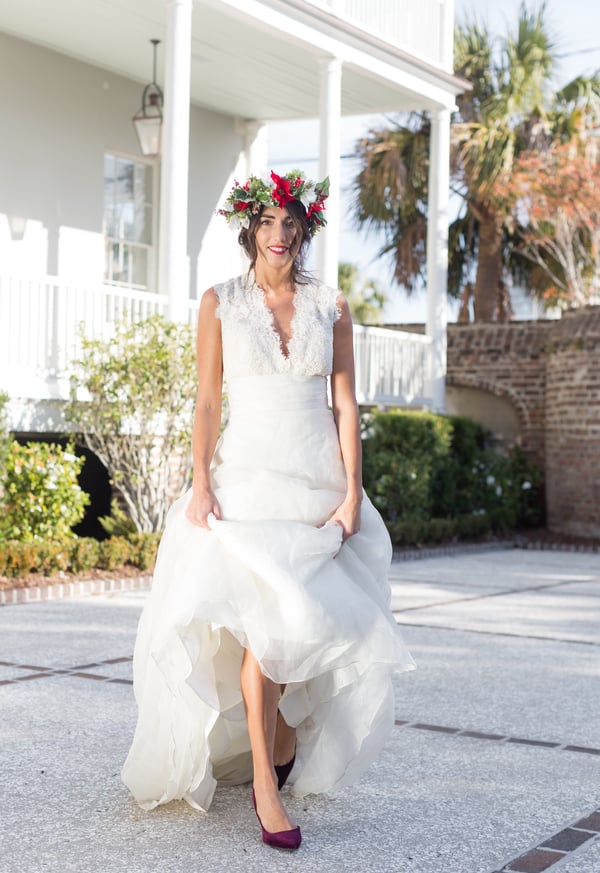 Stepping into the holiday season like...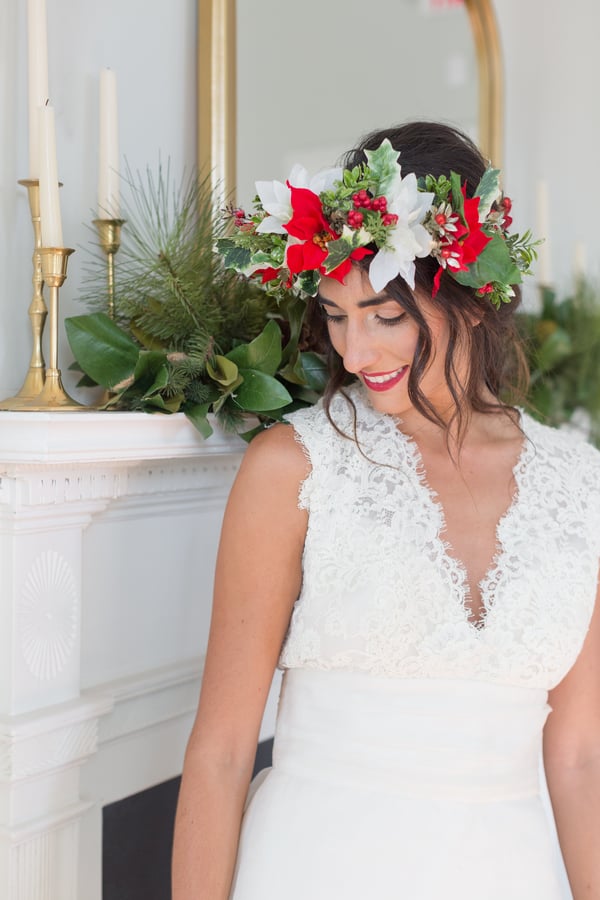 Okay, I love her and love this festive look for the holidays!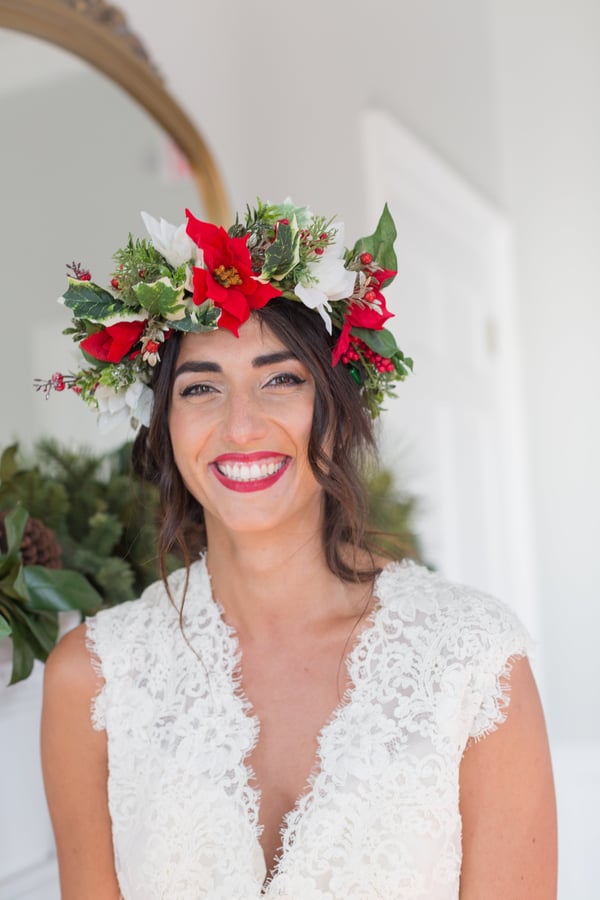 Find a man who looks at your Festive flower crown like this...oh wait I mean, looks at you like this!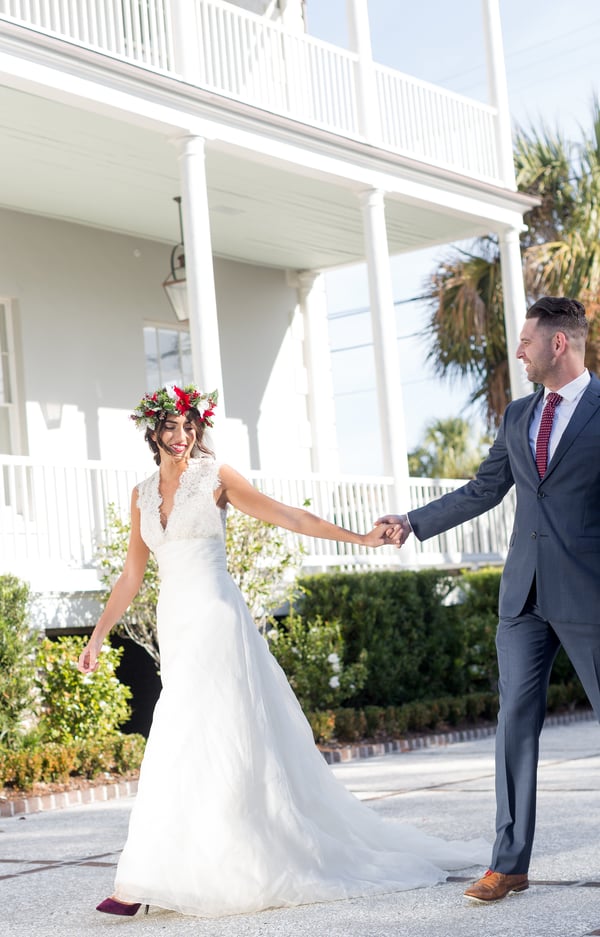 You can request custom flower crowns for any holiday or any celebration you have by emailing us at ali@fetesdefleurs.com or filling out the form here for custom flower crowns.