So glad that you found us! We are excited to be launching more options for one off flower crown orders in the coming days and months. A lot of people will find us for our bachelorette flower crown workshops and bachelorette flower crowns but we know that there are also mom's to be celebrating their baby shower as well as bride's to be celebrating a bridal shower that would like flower crowns. We wanted to list out a couple of options that we have for you if you falling into one of those categories.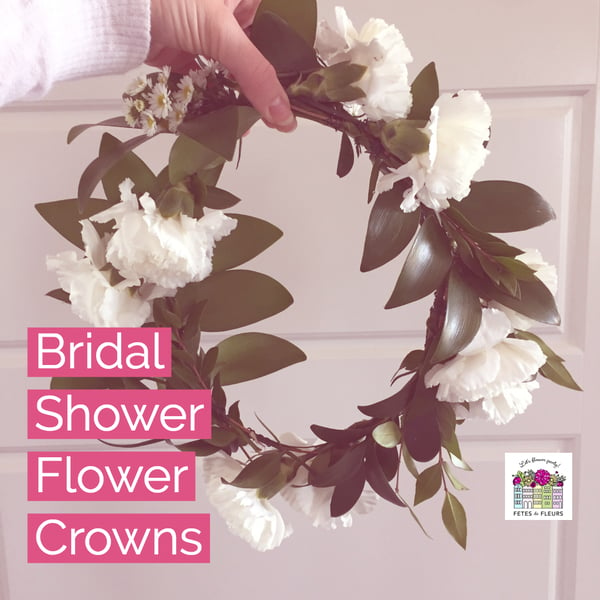 1. Bridal shower coming up and you want to order a flower crown for the bride to be to wear on the shower day: we can help you withe the bridal shower flower crown.
2. Bridal shower coming up and you want to have a cute activity at the bridal shower for the guests.
And think similar options for baby shower flower crowns too!
3. Baby shower coming up and you want the mom to be to have a baby shower flower crown to wear through the celebration.
4. An activity at the baby shower for the guests to do making flower crowns while celebrating the mom to be.
Fetes de Fleurs is a flower crown business. We make flower crowns for all kinds of celebrations including bridal showers and baby showers. We will ship you crowns in the mail ahead of your party date. What we need to know from you to create your custom order is:
Amount of flower crowns that you are requesting to be made.
Where you want them shipped.
What date you need them by.
Are there certain colors that you like or don't like. We will source flowers so the flower crowns reflect the style you want. Feel free to send us some photos that you found on Pinterest or on our site/Instagram of crowns you liked in the past and we can use that as inspiration.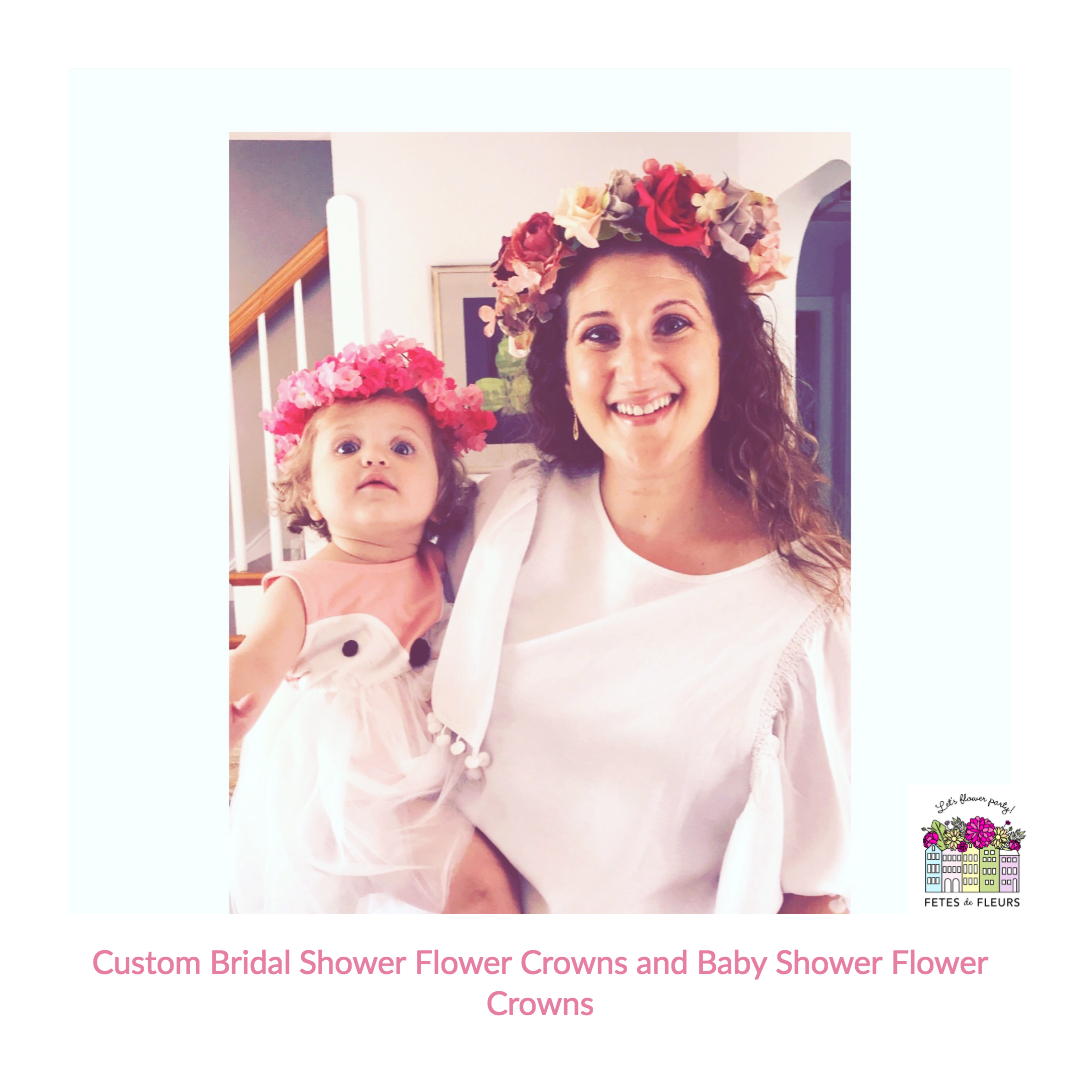 Options for a bridal shower flower crown or a baby shower flower crown:
We can make the crowns for you ahead of time and ship them to you to be there on time for your party.
We also have our flower crown party boxes where we curate and ship out a selection of flowers for each girl to make a flower crown the day of the party. These come in cute boxes and is a fun way to celebrate the bridal shower or baby shower over a floral activity.
If you go with the flower crown party box we will send instructions on how to make the crowns so your group knows what to do along with all greenery, florals and supplies to make the crowns on your own. We also send a video instruction tutorial so your group can watch that ahead of time with cute print outs on how to make the crowns.
We also have flower party hosts in certain cities around the US with more cities to come in the coming months where we can have a flower party host go to your bridal shower or baby shower to put on a flower crown workshop and teach your group how to make the flower crowns. This is a relaxing and fun activity for you and your friends to do during the bridal shower or baby shower.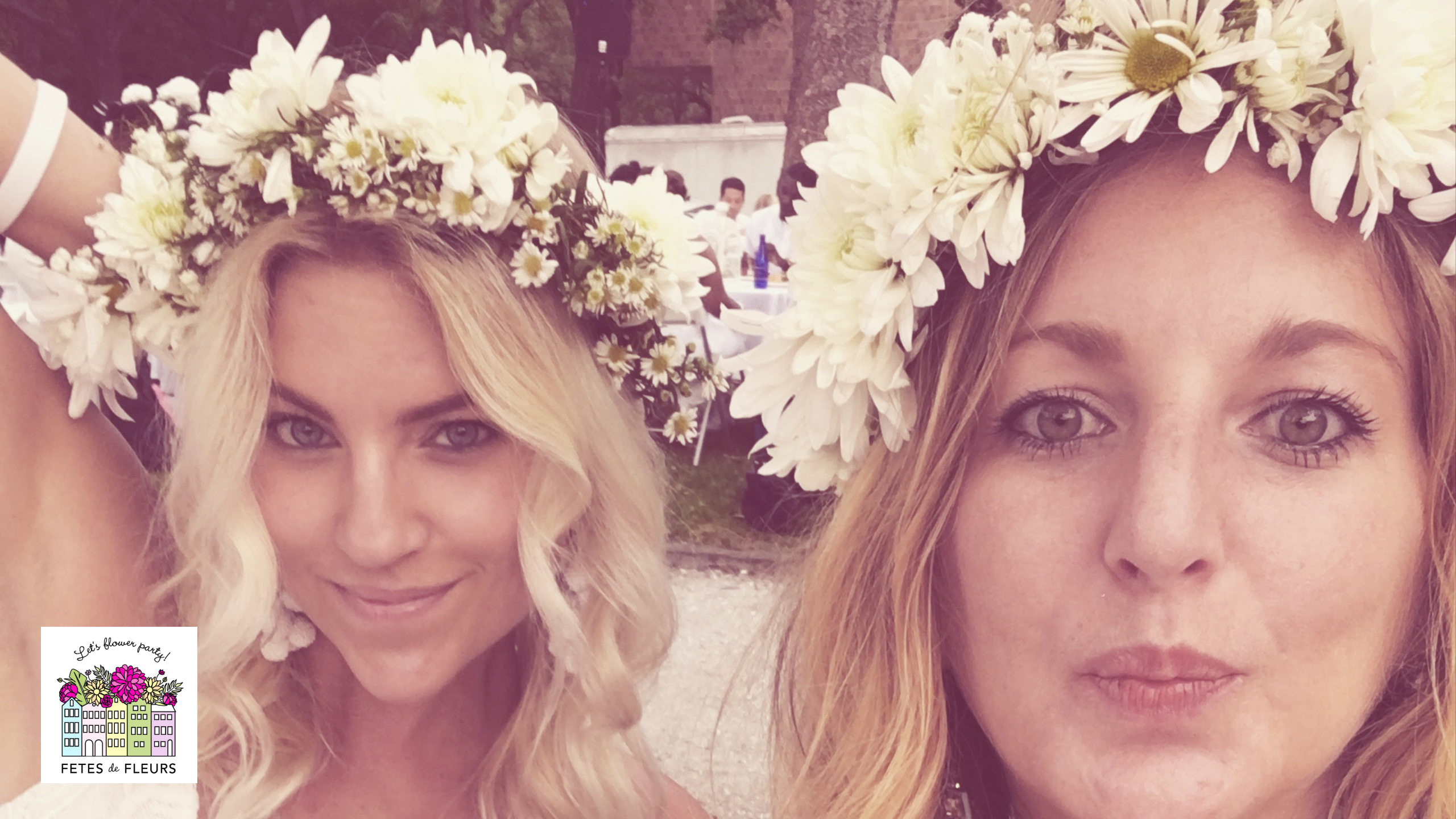 Pricing options for flower crowns and flower crown parties:
Our flower crown parties/workshops are $50 per person.
Our flower crown party boxes are $35 per person.
Our custom made flower crowns mailed to you or dropped off in the cities we are located in are $50 per person.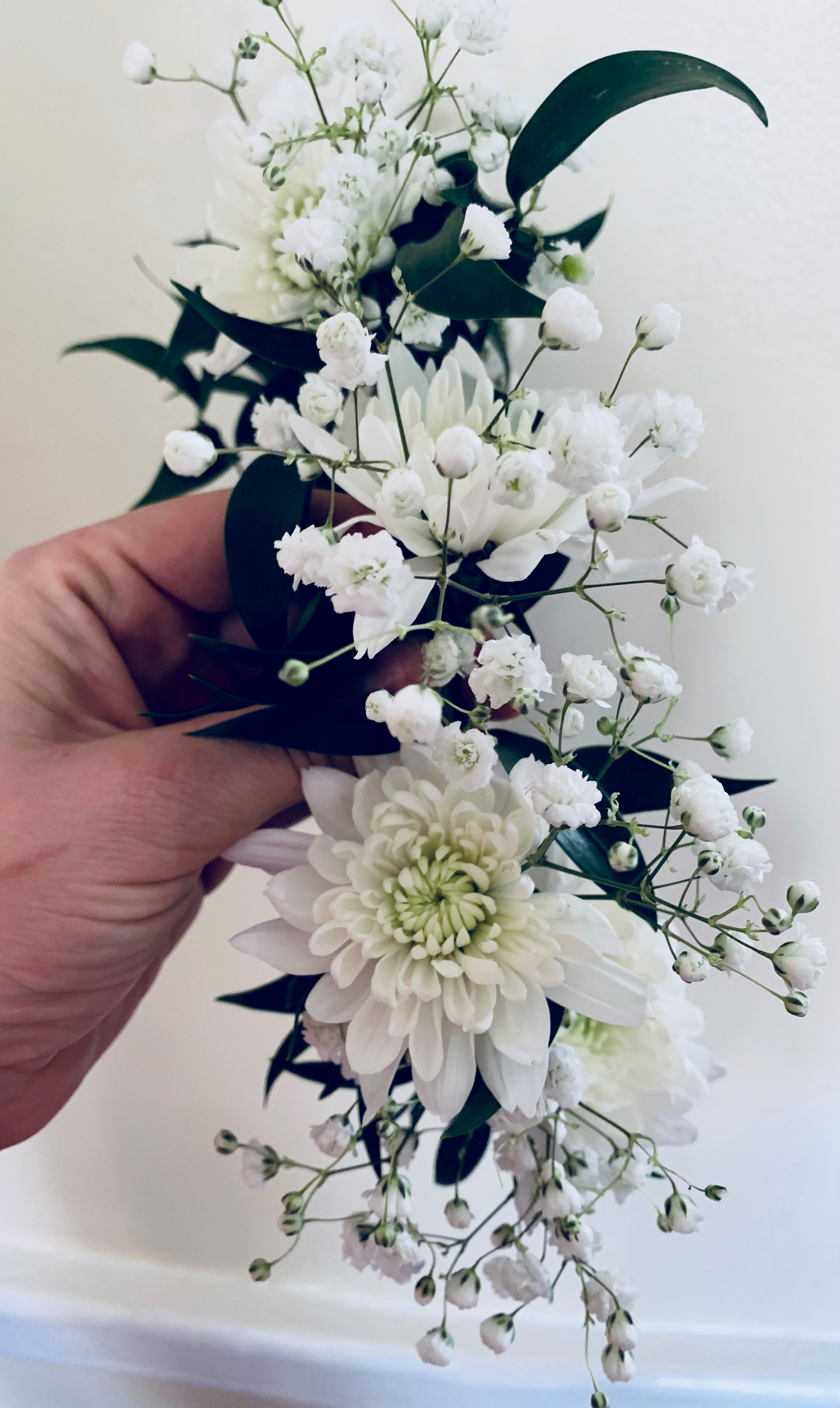 If you have a bridal shower or a baby shower coming up for yourself or any friends of yours and want to inquire about flower crown party boxes or custom flower crowns for your bride to be or mom to be you can email us at ali@fetesdefleurs.com or fill out the form here.