What's better than playing with flowers, drinking some rose and getting your creativity flowing by making flower crowns?
Making flower crowns is so much fun and also can be very relaxing...
BUT, I do know that not everyone wants to learn how to make flower crowns and do it theirselves. You also might need your flower crowns in an area where we aren't located yet. We are franchising though so stay tuned for more locations to pop up in girly cities throughout the US soon!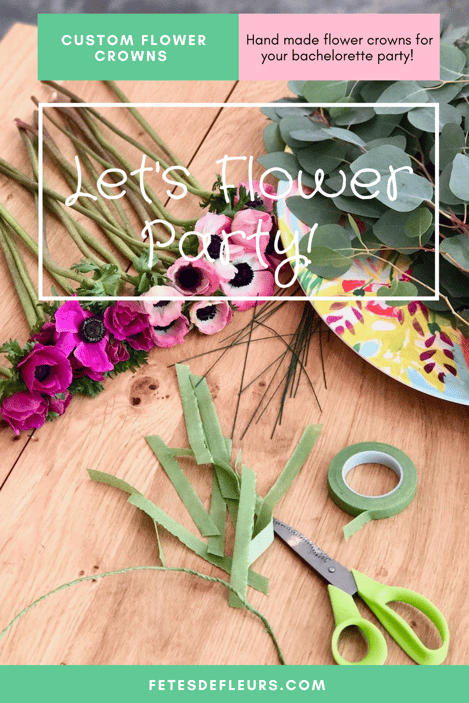 Don't fret. We have started shipping out flower crown parties in a box.
What is a flower crown party in a box?
Pretty simple actually. There are 2 options for our flower crown party boxes.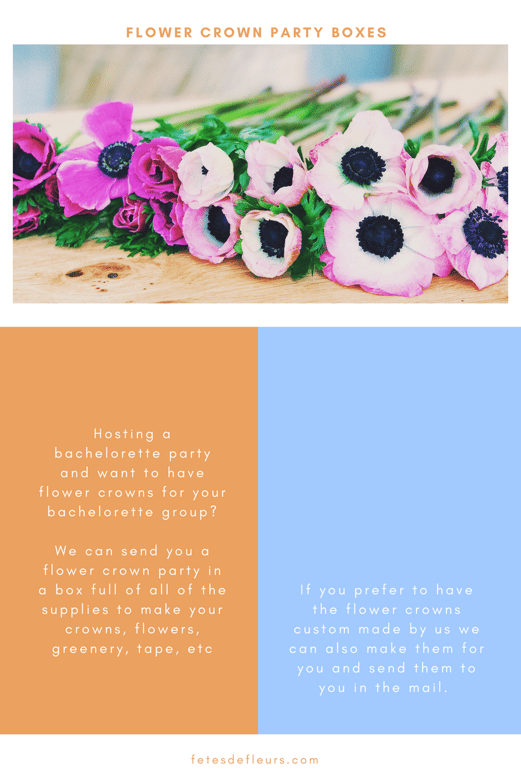 1. We ship you pre-made custom flower crowns based off of colors, flowers that you want in the flower crowns.
I have only done faux/silk flower crowns shipped out but would be down with trying real flower crowns. Faux or silk flower crowns can be just as beautiful and cool as real flower crowns. I promise. They sometimes even look better... Yes I said that!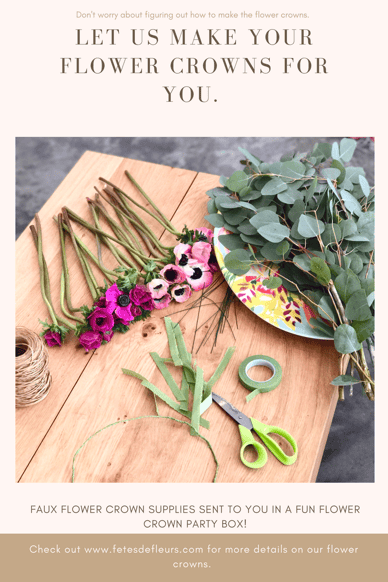 2. We ship you all the flowers, greenery, supplies and instructions on how to make flower crowns yourself.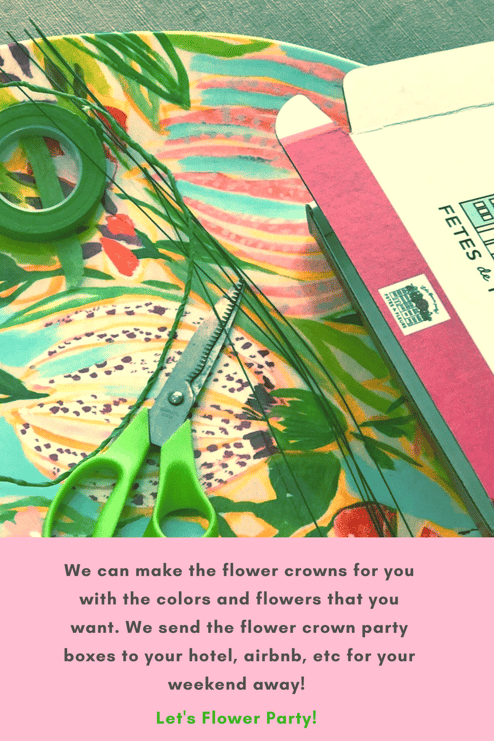 Imagine getting to your bachelorette party with a fun flower crown party box waiting for your bachelorette group to do their own flower crown party. These would be silk flowers too and you also receive all the supplies ready to go without the head ache of buying the supplies and figuring out how to make them. I send you instructions in the box with all the flowers, greenery, etc on how to make them. We can even Facetime during the time of your flower crown making party if you want me to help ya'll and provide in real time lessons. I send you out a video of how to do the crowns too so you will know what to do!