I love greenery. I like real greenery. I like faux and silk greenery. I love it all. I will take plants as gifts any day and love to gift plants to friends and family too.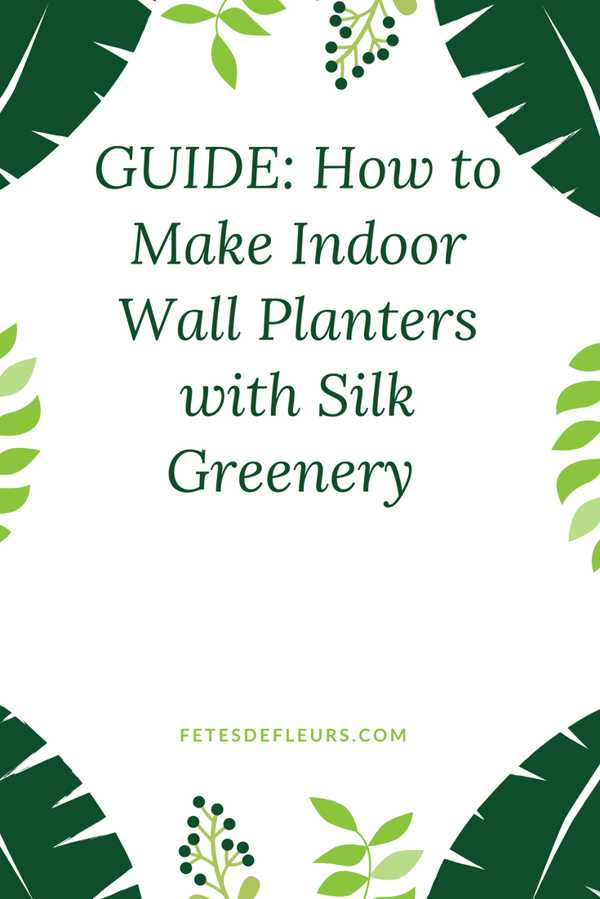 I was at Hobby Lobby, one of my favorite places to get supplies for my floral earrings and flower earrings the other morning and was inspired by all of their galvanized wall planters as well as their triangular wall planters for sale. I thought wow, these would look so good on the wall in my living room or even in a bathroom. I also think these wall planters would look amazing on a fence in a backyard or even on a small porch. So many good things can come from wall planters either indoors or outdoors.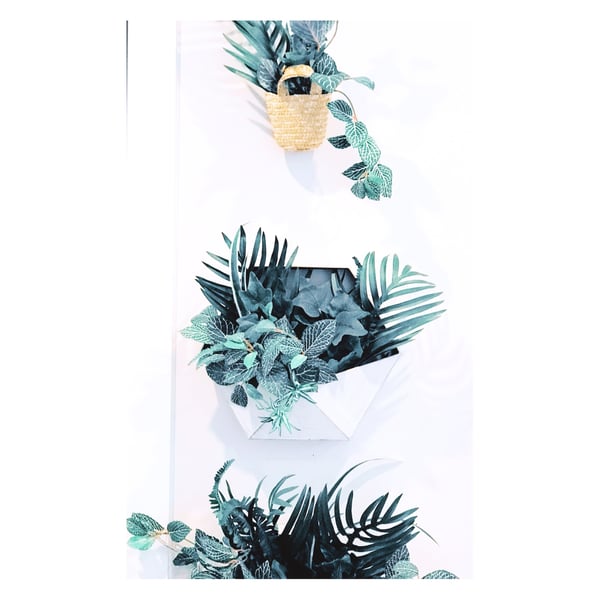 For this project I am going to take you through how to make indoor wall planters with silk greenery.
I worked with silk greenery instead of real greenery for this project but you could use either.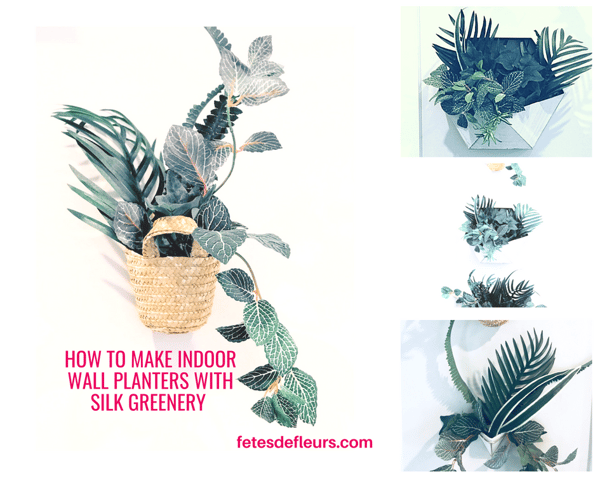 How to Make Indoor Wall Planters with Silk Greenery
Supplies Needed:
Wall planters

Floral foam

Scissors or wire cutters

Silk Greenery or Silk Greenery Bushes
Here is everything that I bought at Hobby Lobby to make my indoor wall planters:
Hexagonal Wall Planter with Wire Holder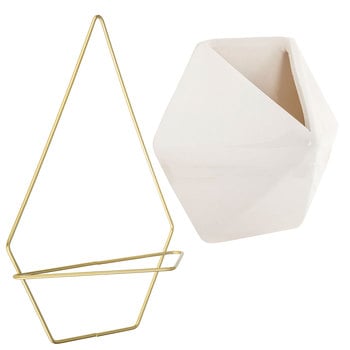 Triangular Wall Planter with Wire Holder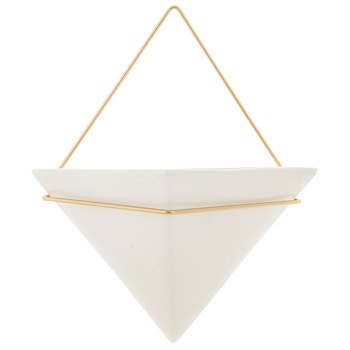 I also made a couple of cute straw bags with silk greenery for the greenery wall too. These are the cutest little bags ever and I think they work perfect with my decor. I am partial to straw and rattan bags in general but when I saw these little, cute straw bags I immediately knew that I wanted to hang them on the wall as wall decor. Why not throw some greenery in them too to spice it up a bit? I think these would make for the cutest little girls' bags too with some silk flowers hot glued on...another project to come.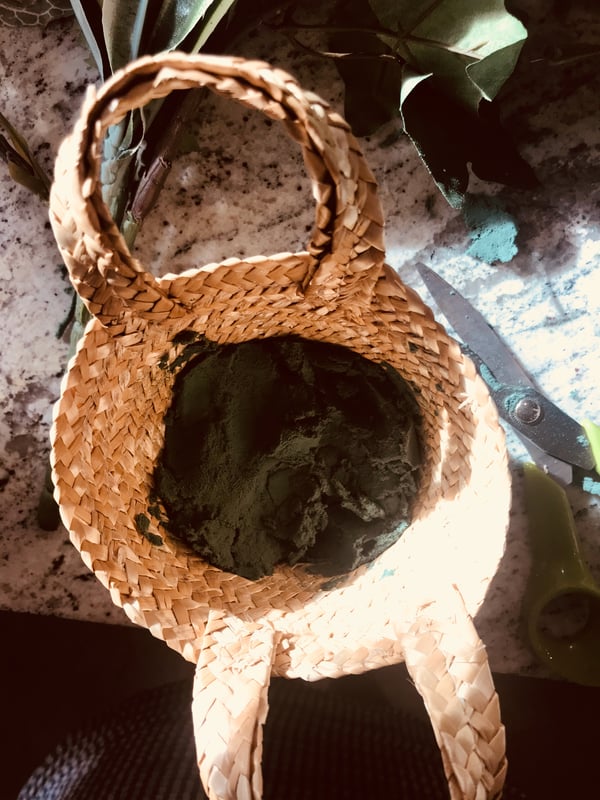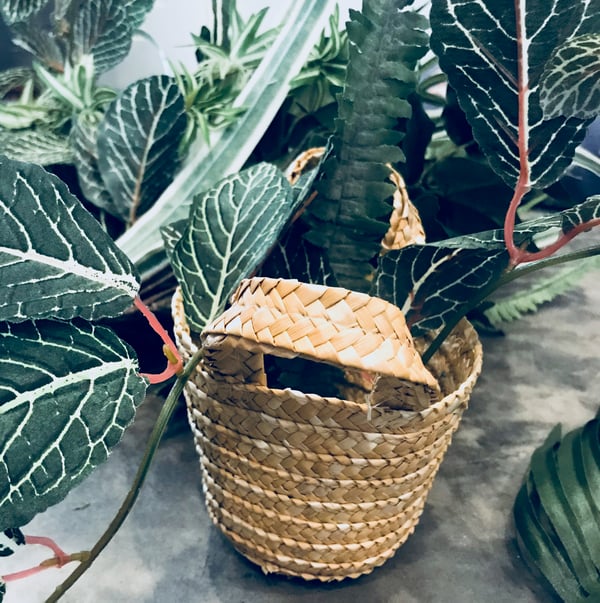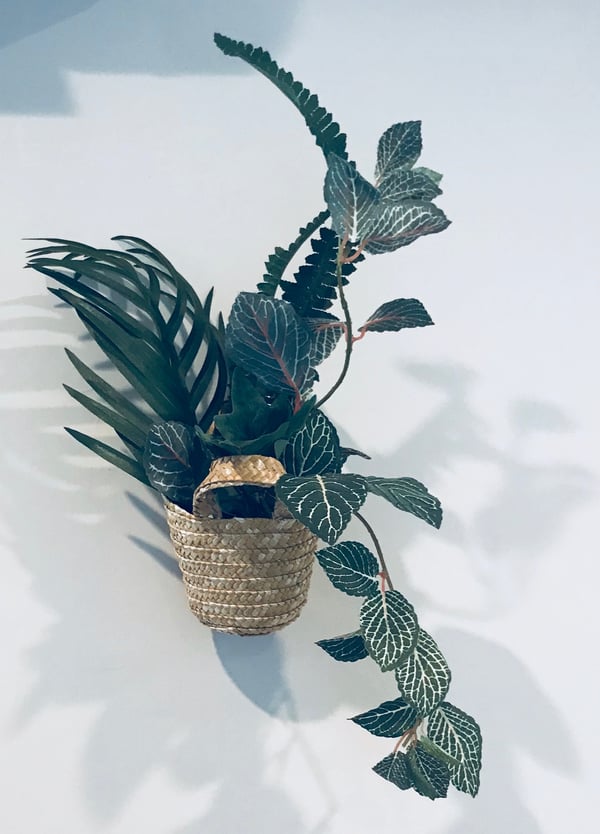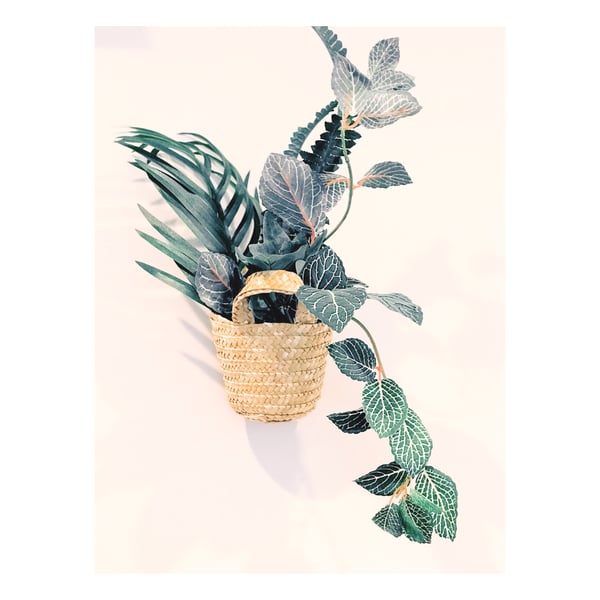 Natural Round Straw Basket with Handles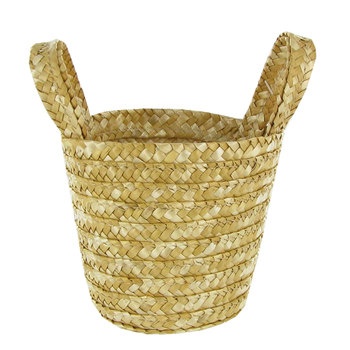 Greenery bushes like this one from Hobby Lobby- Spider Plant & Fern Mixed Bush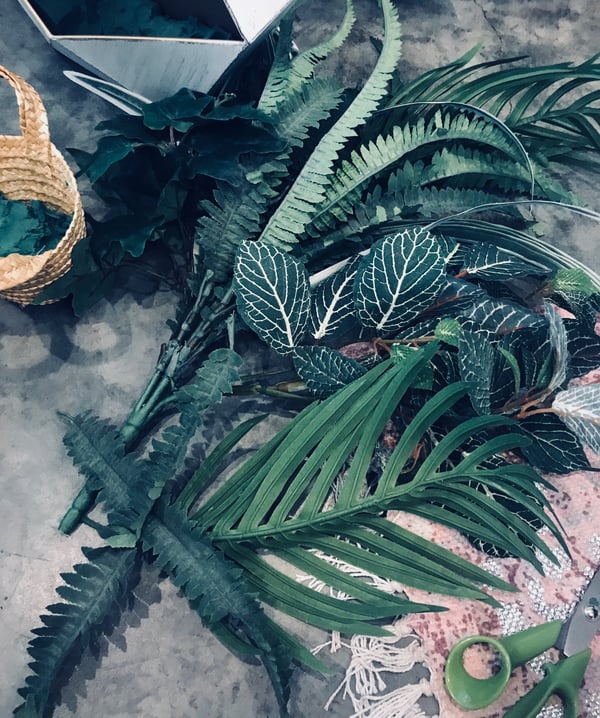 I loved this plant and fern mixed bush SO much. Honestly, run, don't walk to your local Hobby Lobby or just go online and go to the floral and greenery section because everything is on sale and they have SUCH amazing options. You won't even know that this greenery isn't real. All your friends will think you have such a green thumb and they might not even know that the greenery is FAUX. Here is a link to the greenery section on Hobby Lobby online.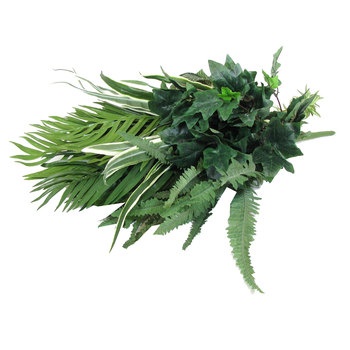 This greenery bush is on sale right now for $14.99 because all of their floral and greenery is 50 percent off right now. I bought two bunches but honestly could have done this whole project with just one probably. There is so much good greenery in this greenery bush. Once you start sniping and cutting it apart you will see how much goodness they packed into this greenery bunch.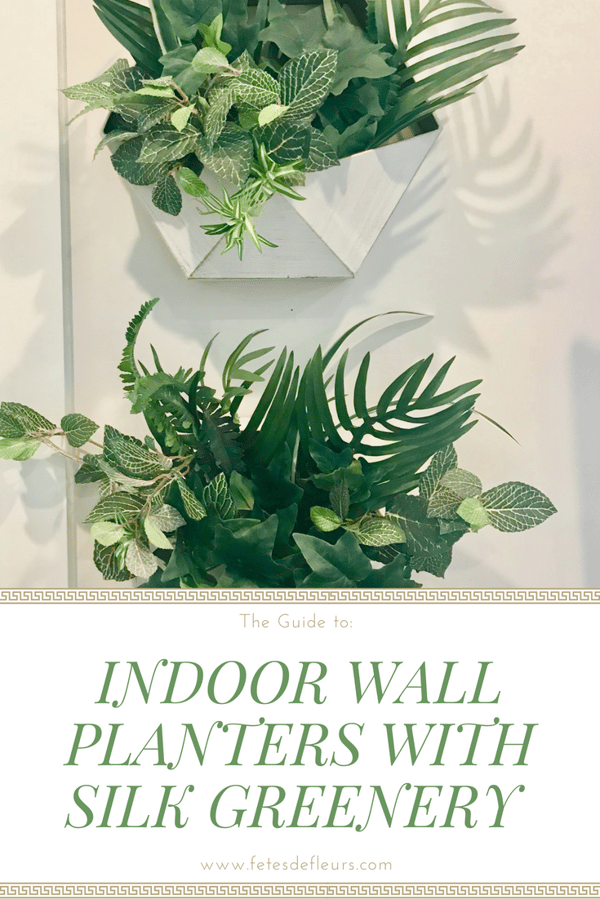 Steps for making indoor wall planters with silk greenery
Take your wall planter or basket (whatever thing you are going to use to put the greenery in) and add the floral foam into the bottom of it by pushing down until it is hard and in place.

Once the floral foam is in place you are ready to rock.

Start to cut off pieces of the greenery bush or greenery so you can poke the greenery into place in the floral foam.

Start arranging the greenery in the floral foam the way you want it to look.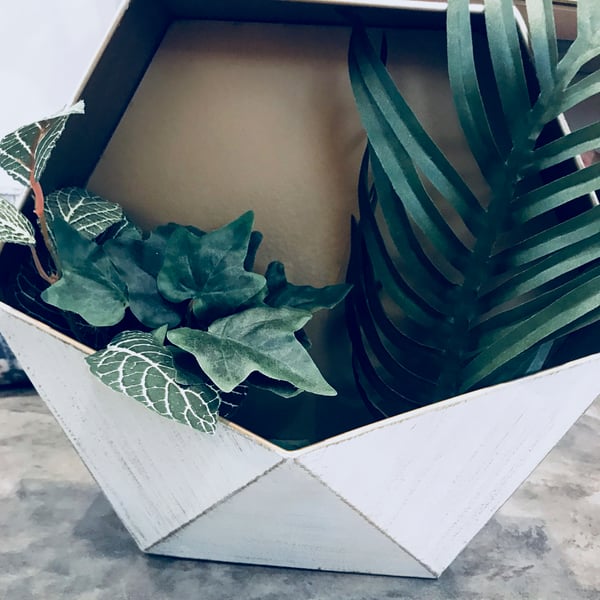 Once you are done arranging the greenery you are ready to hang your indoor wall planter on the wall!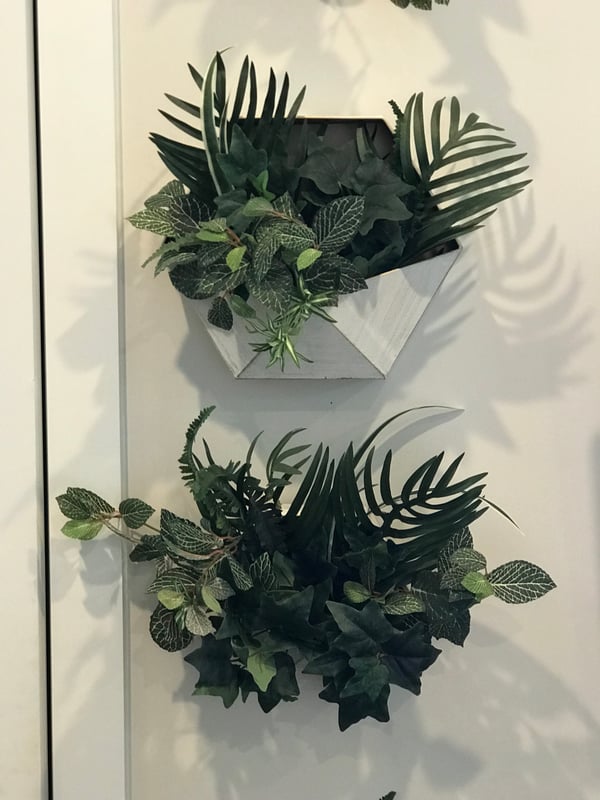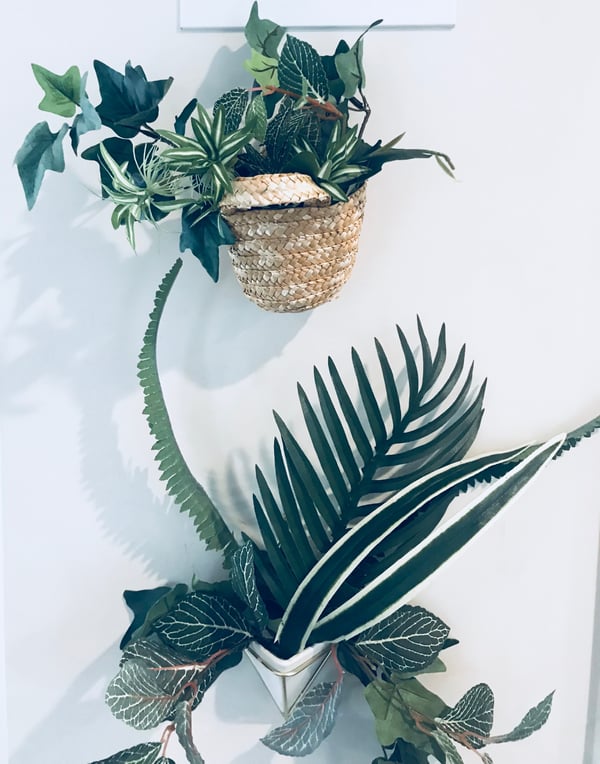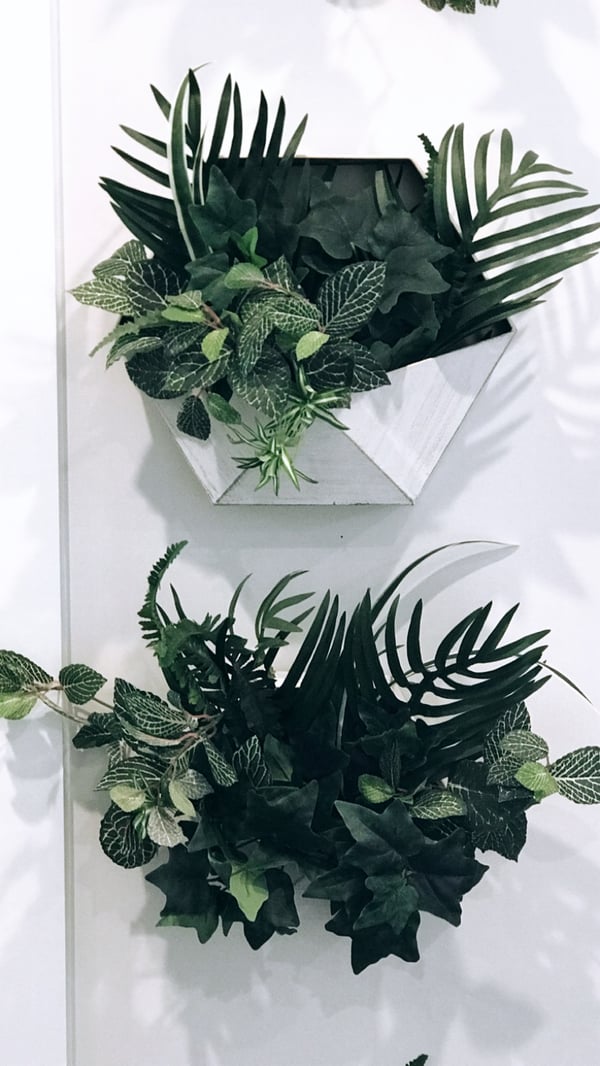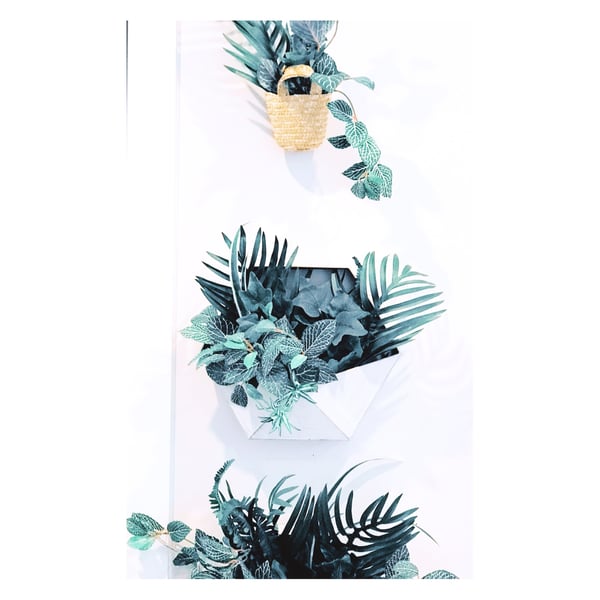 Now you are a pro at indoor wall planter making. Invite your friends over and make them jealous of your green thumb, they don't need to know these are silk. :)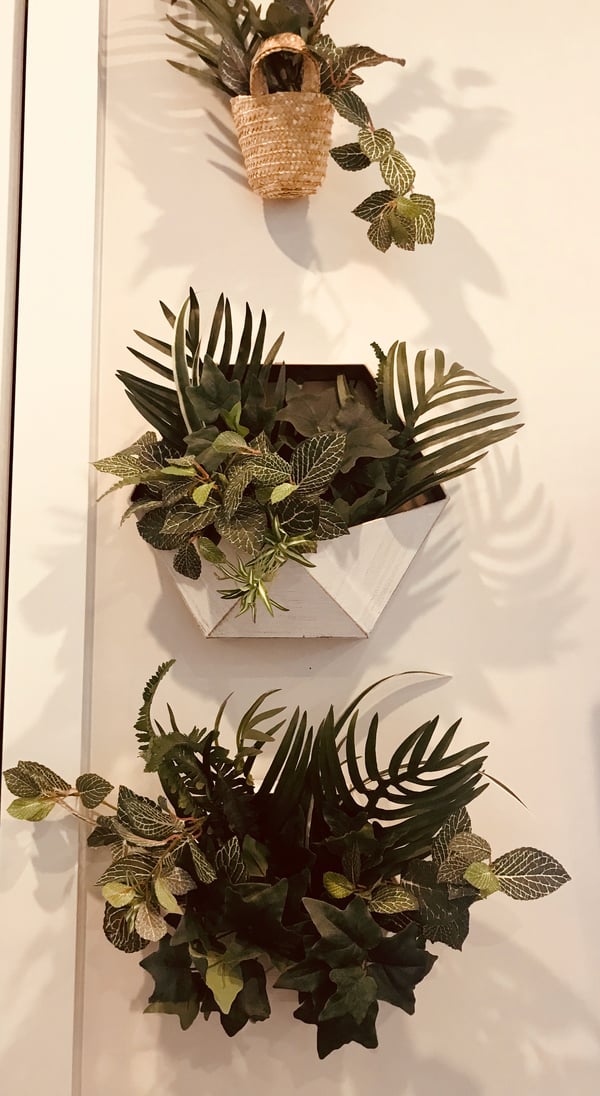 Hope you liked this tutorial! If there are other tutorials you want to hear about just let me know at ali@fetesdefleurs.com. Always happy to help or show someone how to do something! I hope to add more tutorials on the blog more often. I am often doing floral and greenery projects so might as well post about them. :) If you want me to make these for I obviously can and can ship them or bring them to you.