Not sure we actually need a reason to have flower crowns in our lives. I think every day is worth of flowers and better yet, flower crowns.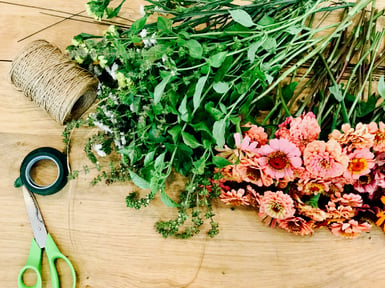 BUT if you must have a reason to have a flower crown really any event or celebration coming up is a reason to flower party.
If you are trying to figure out a fun activity to have at your party FEAR NO LONGER as we have the best, flower activity for you and your guests to walk away wowed.
In this video tutorial we are going over how to make a flower crown on a budget.