Planning any party or any event can be a bit stressful. Let alone when it comes down to your wedding planning. I can only imagine the stress that comes from having to figure out how to entertain all of your guests for all parts of your wedding activities. Weddings have so many things that go into them: you have the engagement party, the bridal shower, the bachelorette party, the wedding itself, and probably everything and anything in between there that I just don't know about.
Don't fret though because we flower ladies here at Fetes de Fleurs have your back. We can help you have the best activities for your welcome party at your wedding weekend, at your bridal shower, your bachelorette party, or after your wedding ceremony when you are taking pictures and your guests need to be kept busy and entertained.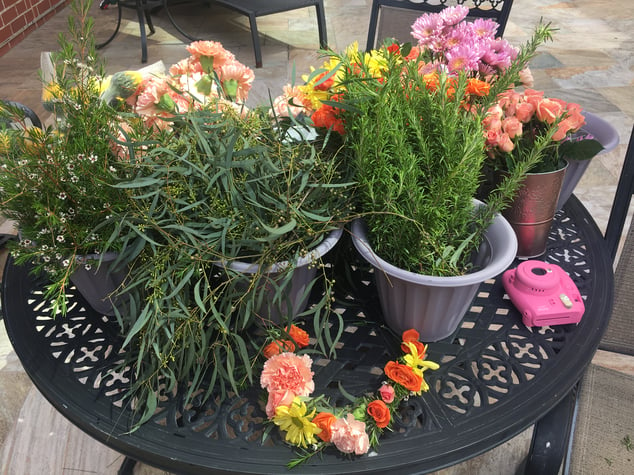 Because you are a cool girl, (this is where the song by Tove Lo should start playing in your head)...you are cool meaning cool as in hip, cool as in cool like a cucumber as you plan out the special parts of your wedding.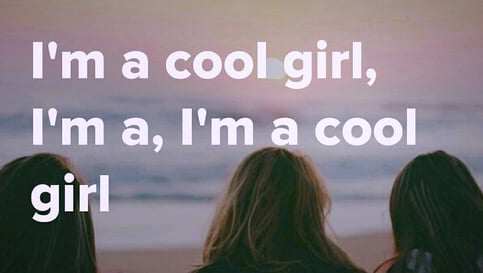 Having activities for any of the celebrations that go into your wedding will not only help you have a better time, but will leave your guests talking about your party and celebrations for months to come, maybe even years to come.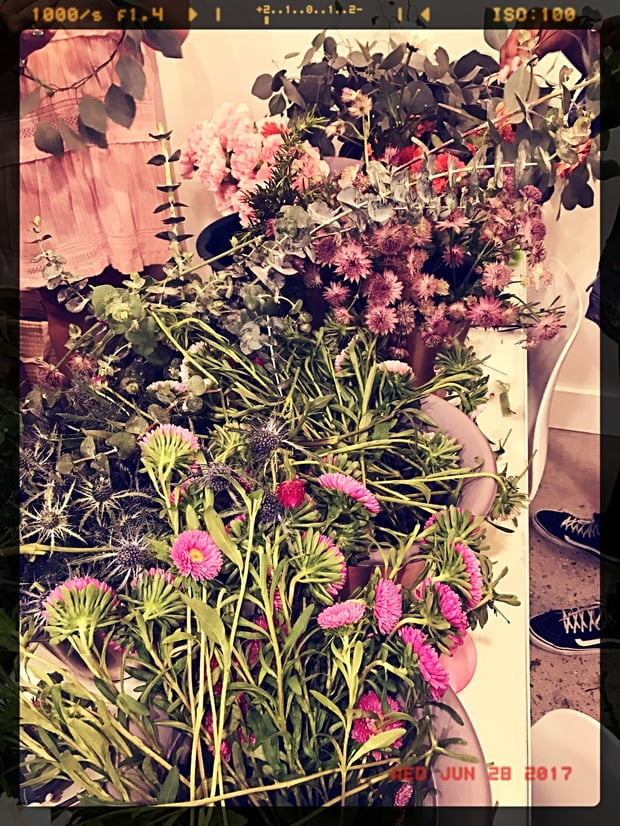 Just think how cute and lovely those pictures of your guests making flower crowns at a flower crown DIY bar. Think of the photos of your guests dancing on the dance floor that night with flower crowns. Flower crown DIY bars are such a fun, cute, pinteresty, picturesque way to keep your guests engaged during either your bridal shower, your bachelorette party or at a part of your wedding weekend.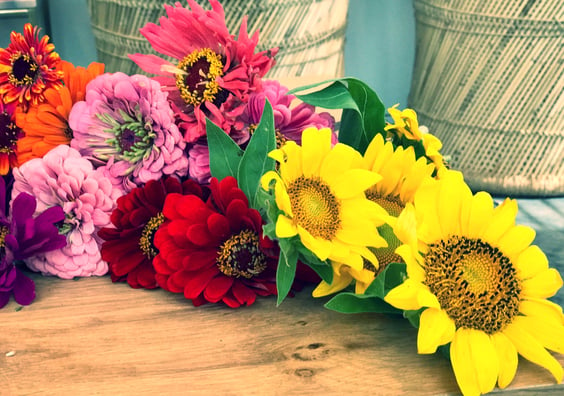 DIY Flower Crown Bar Ideas for your wedding planning.
Flower crown bar for your bridal shower.
This would be a great idea if you want to have a bridal shower activity that revolves around girliness and flowers. Think rose, flowers, and a beautiful flower crown bar staffed with a Fetes de Fleurs lady to help you and show your girls how to make your flower crowns. Ladies will leave your bridal shower with well, a flower crown that THEY MADE!!!! You can also use the leftover flowers, or have more flowers than needed for the crowns so your ladies at your bridal shower can take home a flower bouquet that they made as a bridal shower favor or bridal shower take home gift.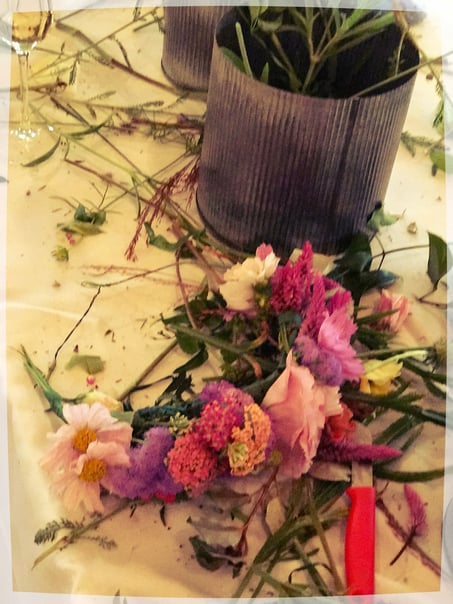 DIY Flower crown bar for your bachelorette party.
Let's get real here ladies...planning a bachelorette weekend is always work. You spend time Googling, Pinteresting, searching away for bachelorette party ideas that will leave all the bachelorette party happy and engaged in the weekend. A flower crown party usually takes about 2 hours. We come to your airbnb, your hotel, a restaurant, your house, wherever you are staying for your bachelorette weekend. We setup a flower crown station with all the greenery, supplies, and of course flowers of your bachelorette's favorite colors. Enjoy a class on how to make flower crowns from our instructors as well as nosh on all the ROSE you can drink. Then you can head out on the town with your flower crowns you just learned how to make. Doing the flower crown station or flower crown party as part of your bachelorette party also means that your bridal party will likely have paid attention (unless they had too much rose :)) and that means you could make flower crowns for your wedding day too.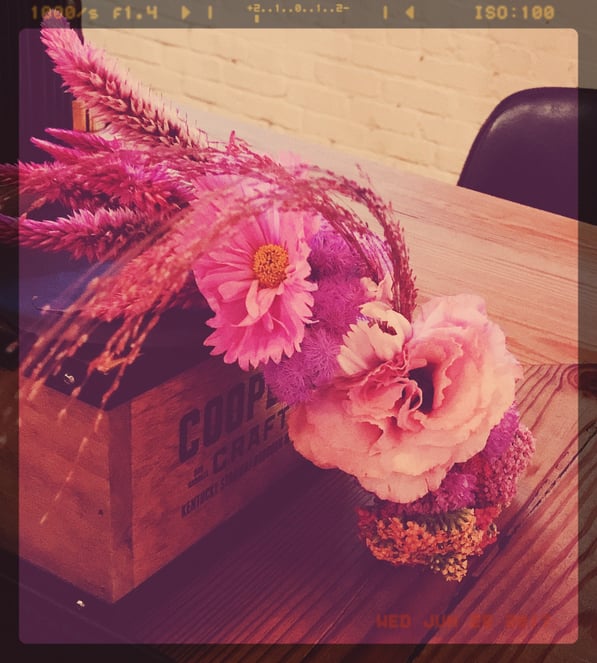 DIY flower crown station or flower crown bar at some part of your wedding weekend.
When you are done with the ceremony part of your wedding day you could allow your guests to wander or mosey on over to the flower crown station with a drink in hand. Your guests will be taught how to make flower crowns by our flower party instructors. We can either have the flower crowns pre made so your guests just try them on and pick one that suits them. Or we can instruct them on how to make them theirselves (with our help of course). The last option is that we can make the bases of the crowns and have the flowers, greenery ready to go so the guests don't have to do TOO MUCH work on their own and can get back to the PARTAYY...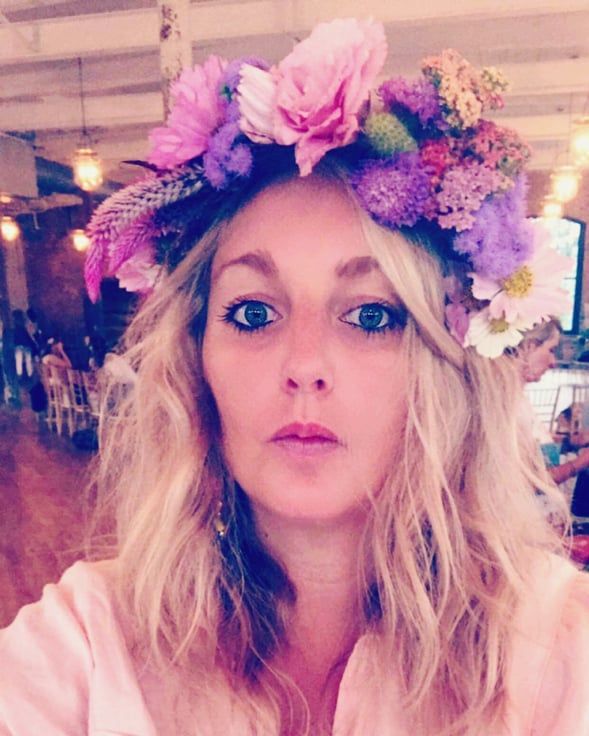 Last but not least!!! If you have left over flowers and greenery from the DIY flower crown bar you can use those flowers and greenery to have Fetes de Fleurs whip up some flower bouquets for a flower bouquet bar or a flowers by the stem bar. The flower bouquet bar or a flowers by the stem (make your own floral bouquet bar) can be great wedding take home gifts for your wedding guests.
Interested in booking a flower crown bar or a flower bouquet bar for your wedding, your bridal shower or your bachelorette party? We can't wait to hear from you and hope to flower party with you soon as you plan your wedding activities.