The holidays get me in the spirit to try new flowery and greenery DIY activities. I love creating with flowers and greenery (as you likely know).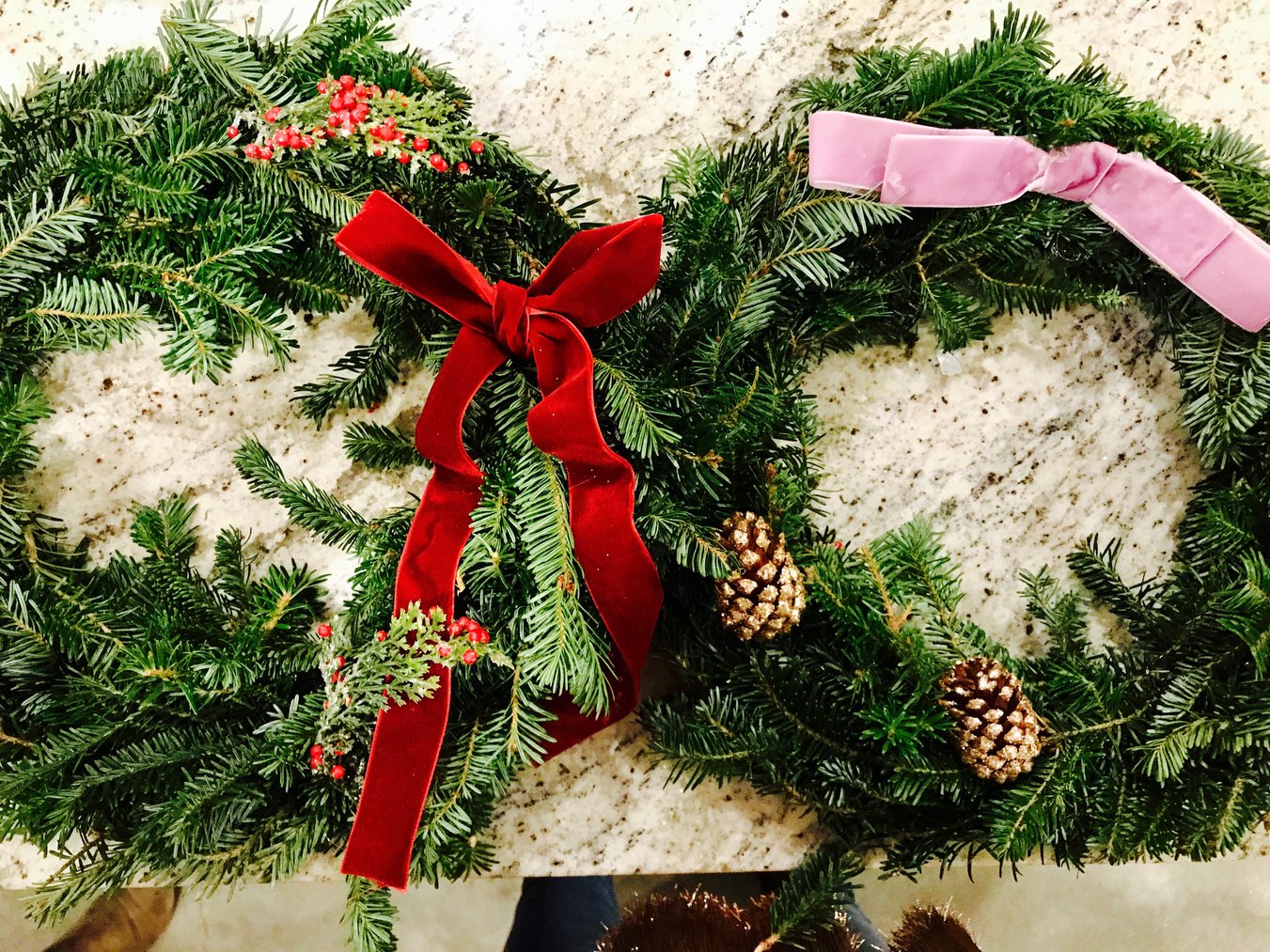 The best part about wreaths is that just like flower crowns and floral arranging parties your personality is bound to come out in your holiday wreath or Christmas Wreath.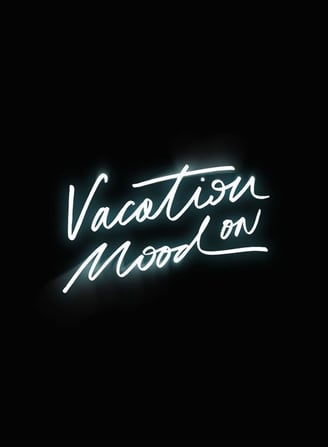 I am super into making wreaths this holiday season and wanted to provide a DIY guide to how to make holiday wreaths and Christmas wreaths.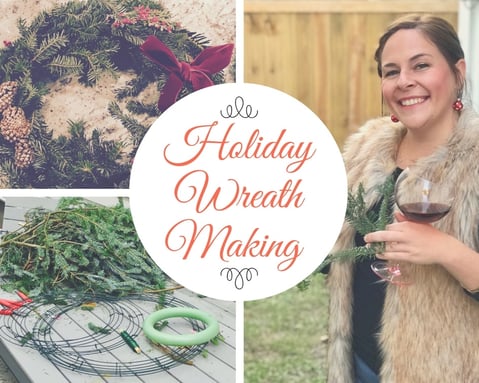 We will also be hosting holiday wreath making workshops in the Charleston area as well as other cities that we have flower party hosts in, so stay tuned! Check out our Facebook page here under Events to sign up for a holiday wreath workshop in Charleston.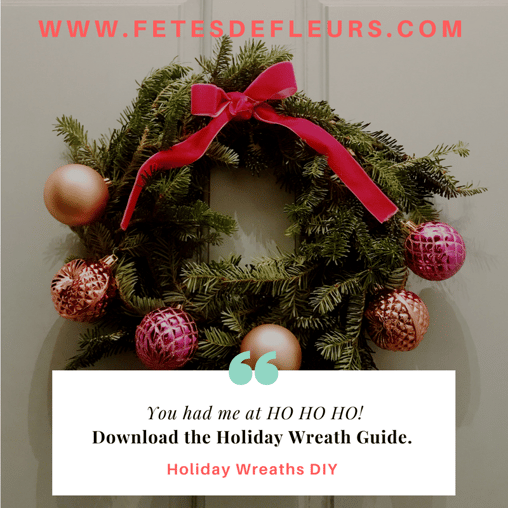 The other night I hosted some of my closest girlfriends here in Charleston for a holiday workshop in my backyard where we made holiday wreaths to start our holiday decorating. Yes, we are in Charleston so we can do this kind of thing outside without having to be super bundled up. I told the girls to wear holiday clothes and outfits so the pics would be cute.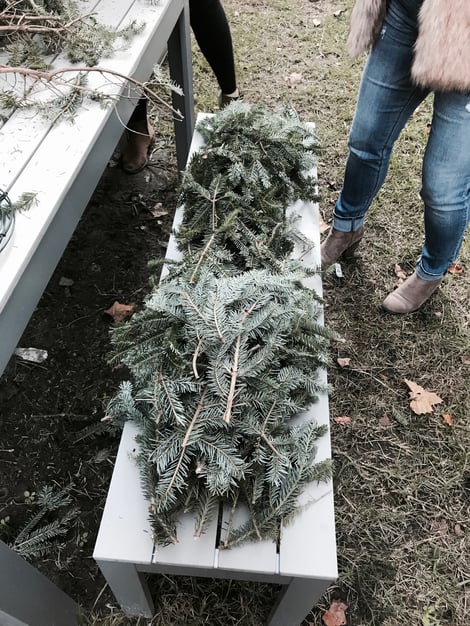 Combine girlfriends, red wine, cheese platter, candles, fur, and greenery = you get the best girls night in learning a the skill of creating holiday and Christmas wreaths.
Oh and if you really want to get in the fun holiday spirit I would highly suggest some holiday tunes including the new Sia Xmas album and the new Gwen Stefani xmas album. They are both gems!
Here is Your Step by Step Guide to Hosting a Holiday Wreath DIY Night with your Friends!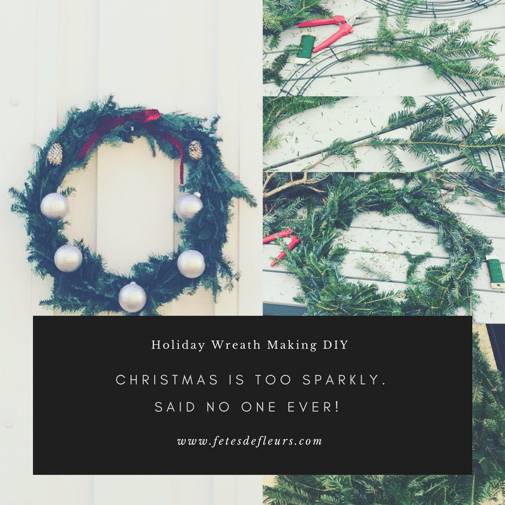 1. Go to your local Home Depot, Lowe's, or Christmas Tree Farm. Ask them nicely, in the holiday spirit for their SCRAPS! Yes, all these places are happy to give you their scraps from trimming the trees that people are buying. Take as much as you can and get ready to trim the branches for holiday wreath making!
2. Setup a cute spread to welcome your girlfriends over. Request them to wear fun holiday clothes for cute pictures :)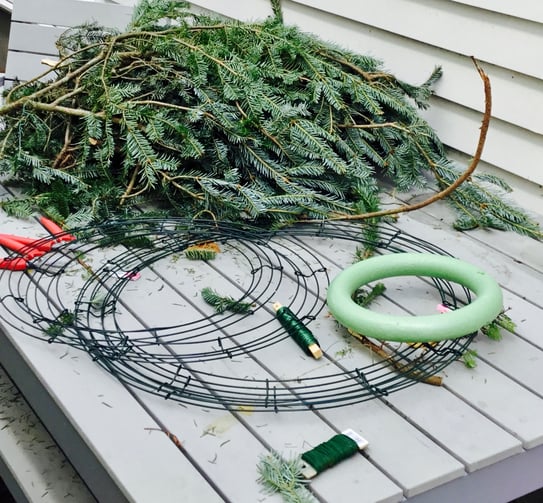 3. Get scissors, floral wire, wire wreath frames ready for some holiday fun!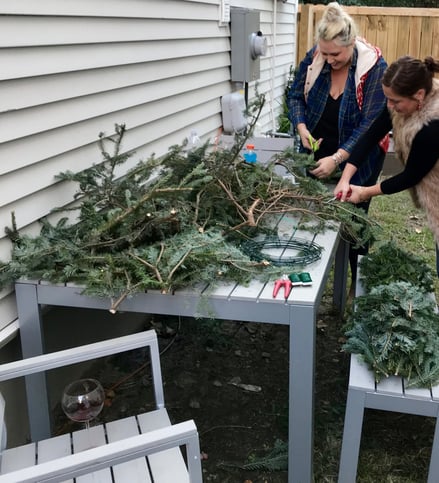 Once you have your supplies ready you will want to start to trim the branches from the Christmas tree clippings that you took from the Christmas Tree Farms. This is easy to do so don't get nervous. Take the long branch and cut up small pieces of the greenery to use on the wreath frame.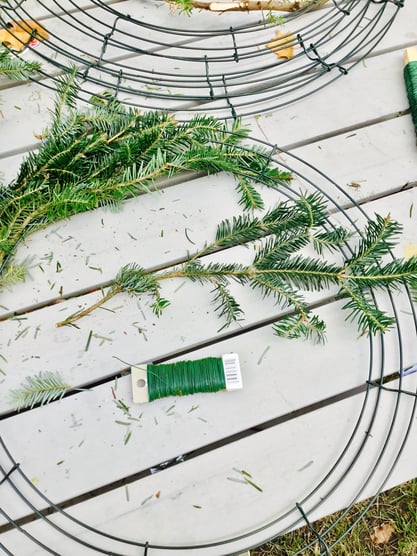 4. Once you have a bit of greenery cut off the branches you are ready to start adding the greenery to your wreath wire frame. You will start in sections and work in sections in the same general direction around the wire frame. You will start by using small pieces of floral wire to connect the greenery to the base of the wire wreath frame. Once you have a few pieces on you can pretty much wrap them onto the base of the wire wreath frame to get your design going. Just keep moving along and you will finally end up with something that looks like this!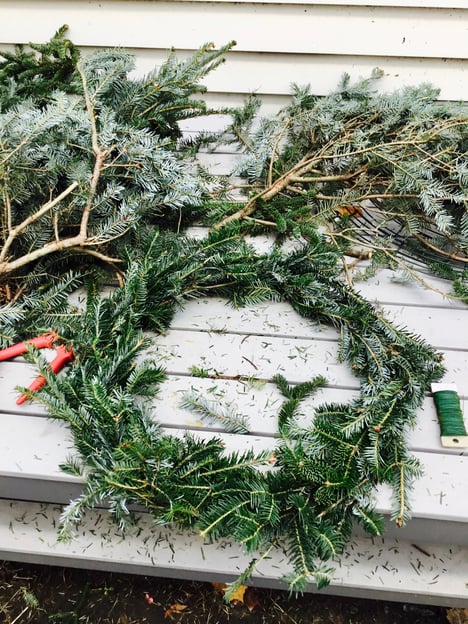 Keep going until you get enough greenery all the way around the wire frame. Once you are done with this part you can start to add in decorations to your wreath including things like ornaments, ribbons, berries, acorns, etc.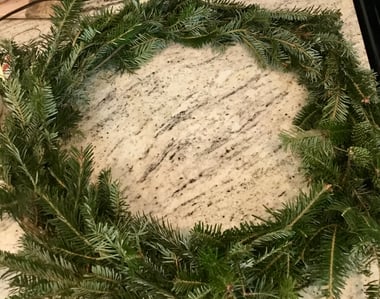 I would suggest using floral wire to connect your ornaments and other holiday decorations to your base of your wreath. Another easy way to attach holiday decorations to your wreath is by using a hot glue gun.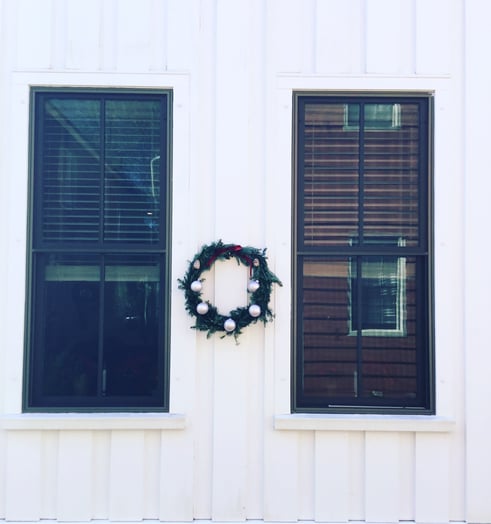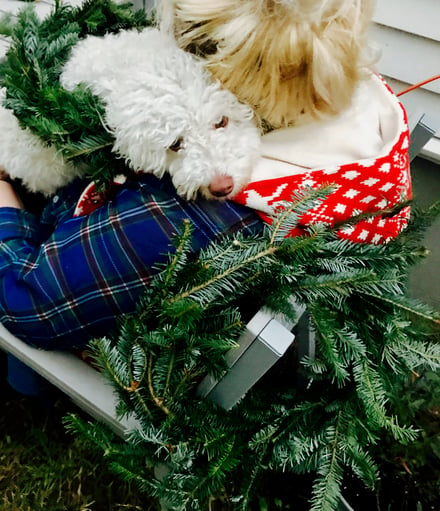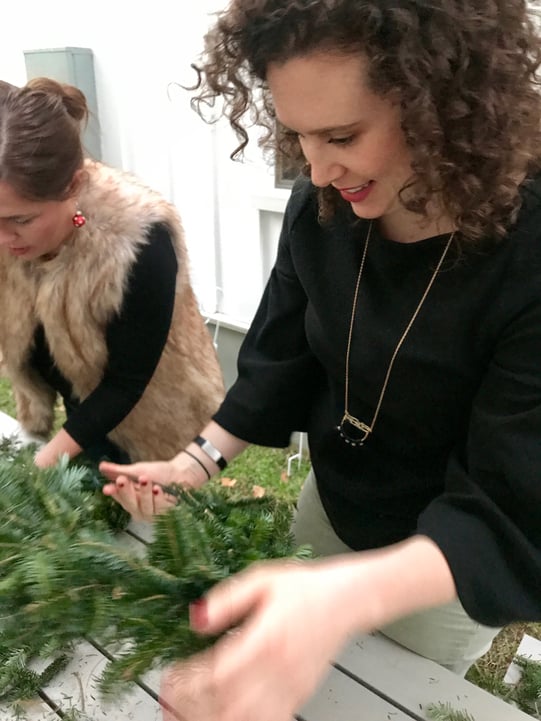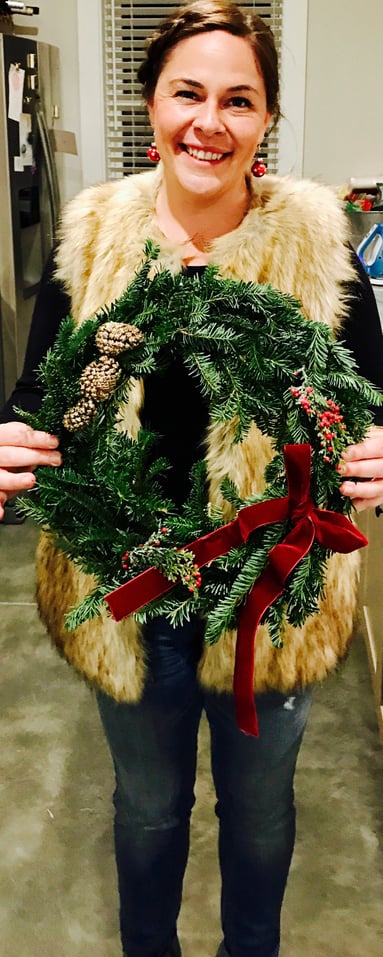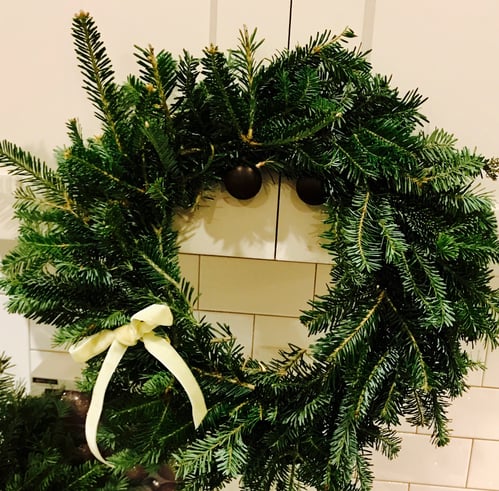 Check out the holiday wreath making parties we have coming up here in the Charleston area by going to our facebook page under events.
We have a few fun workshops coming up that we hope you will join us at this December.