Halloween is coming up ya'll and I am trying to get prepped and ready for all the Halloween themed flower crowns over on our little e-commerce shop the Flower Crown Bar.
One of the Halloween flower crowns that we are going to do is the Day of the Dead Flower Crown. We thought it might be fun to research what the Day of the Dead Flower Crown really means and let you in on the secret. If you are planning on doing the Day of the Dead as your costume this Halloween you might want to know the meaning behind it is so you can tell all your friends while you are partying. I like to think any costume that I pick has a meaning and would love to be able to tell my friends the meaning too!
Day of the Dead is actually on Wikipedia here and you can obviously go there to read up on it but I thought I would sum up what I learned for you.
The Day of the Dead (Spanish:Día de Muertos) is a Mexican holiday celebrated throughout Mexico, in particular the Central and South regions, and by people of Mexican heritage elsewhere. The multi-day holiday focuses on gatherings of family and friends to pray for and remember friends and family members who have died, and help support their spiritual journey.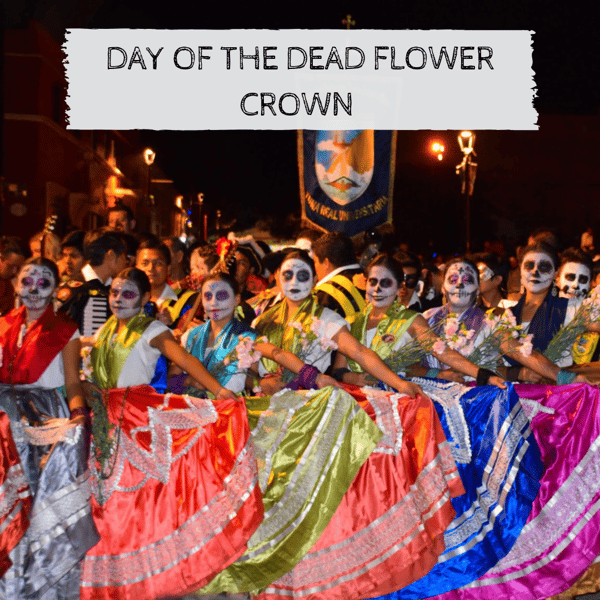 Since we love flowers around here we wanted to know what the flowers mean as part of Dia de los Muertos. Marigolds are the flowers that we see a lot of for these costumes for day of the dead.
Teleflora says, " It is said that these flowers use their color and scent to guide the spirits to their respective altars during Dia de los Muertos." Marigolds are known as the flower of the dead. They are such bright flowers and you will find that people celebrating this holiday have a lot of them around decorating their houses and altars to hopefully guide the spirits towards them.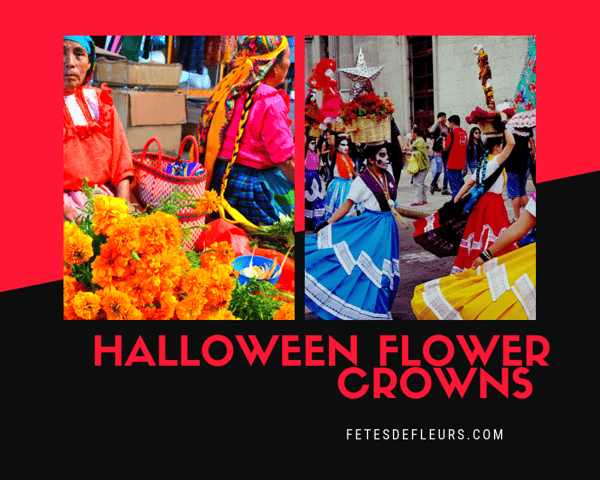 Chrysanthemums or white mums are used to celebrate the dead.
When you see Gladiolus for Day of the Dead you should know that these are used to symbolize remembrance.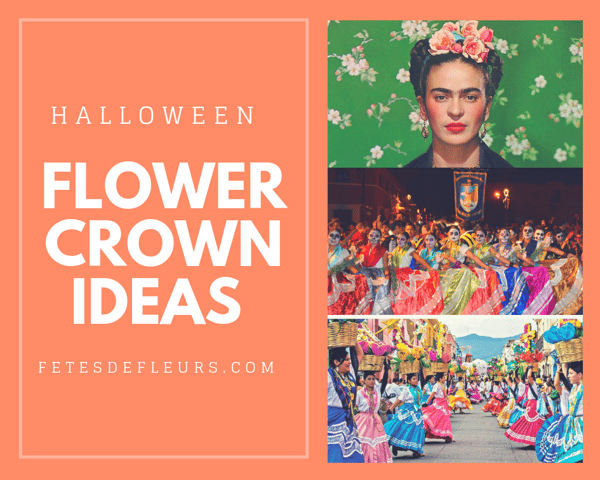 We will have Day of the Dead flower crowns up on our Flower Crown Bar ecommerce site soon. So stay tuned! If you have a custom order or request just email us at ali@fetesdefleurs.com.