A girl's birthday party screams FLOWERS. I don't care if your girl is 5, 10, 13 or even turning sweet 16 - a fun, floral activity is a perfect girly addition to add to your girl's birthday party.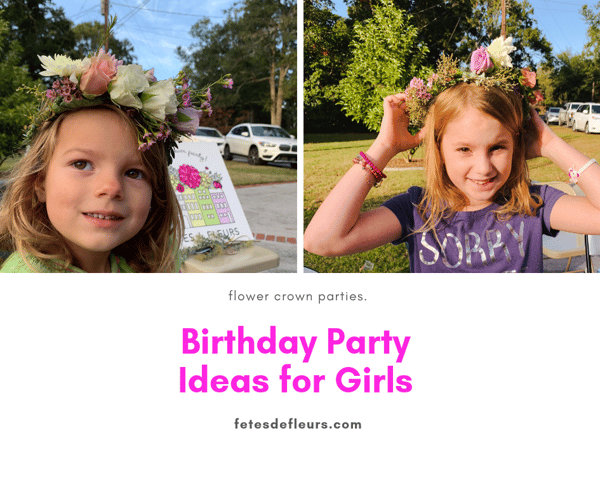 Planning a birthday party at any age takes time and sometimes it is easier on everyone (MOM...) to outsource some of it. Then you can focus on your little one and making it the best day possible for her.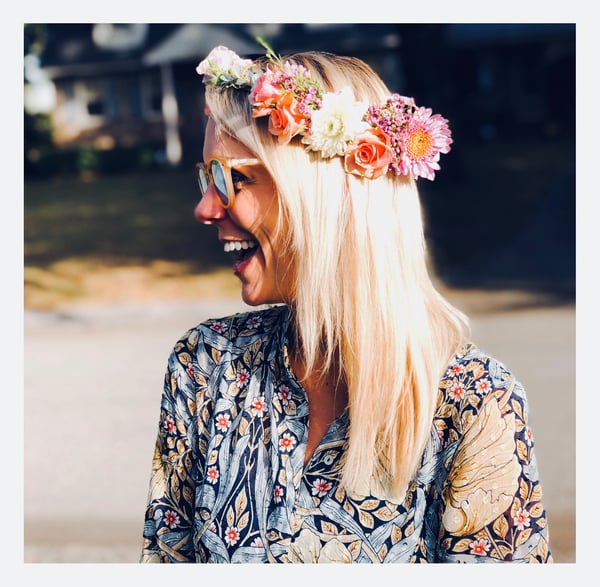 Here at Fetes de Fleurs we love to bring floral activities to birthday parties. We can help your girl celebrate her birthday party with flower crown making, wreath making or floral arrangements. Depending on age you would want to think about what would work best. Since we have done quite a few of these we can talk to you a bit about what might be a good fit for the age range that you have to help you pick the right package.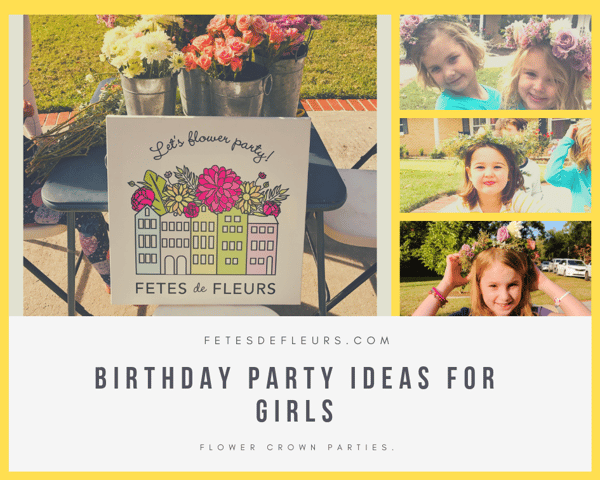 This past weekend we celebrated a friend's daughters 5th birthday. She had the cutest setup when we drove up. All the friends of the 5 year old girl, and parents were all in the yard with a blow up bouncy house, cute signs in the yard saying happy birthday, a spread of food and drinks (for the adults) and a spot for us to setup our flower crown bar.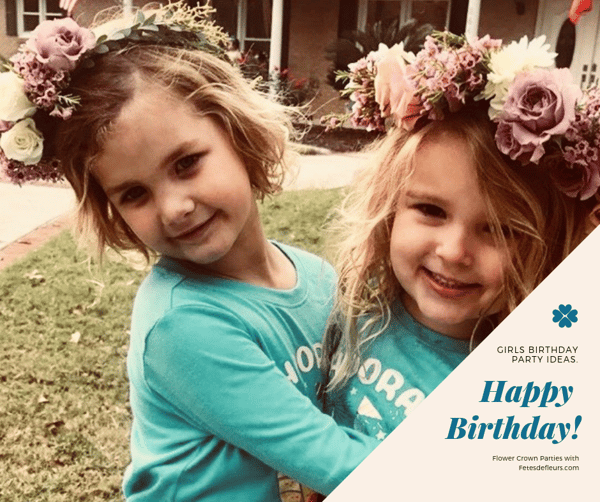 I was so shocked because right when I setup the flowers the kids started to run over and say I want to make one! I wasn't even done setting up and they were so excited to start in on the action. It was really helpful to have some of the parents helping me out because helping a bunch of kids this age makes crowns is a little hard without a bit more help than we are used to with the adults. :) We had so much fun and wanted to share some of the photos with you all to inspire you for your girls birthday party activities.
There was a range of ages at this birthday party including friends of the two 5 year old girls celebrating their birthdays as well as neighbors and friends who might be older. I loved working with all the ages on their flower crowns. So fun to see which ages enjoyed learning this skill the most. Some of the littler kids wanted me to make them for them after trying it out. One of the mom's said to me, "that's okay though, at least they are trying to learn something new." AGREED. Great point. Even if the younger ones didn't finish the whole crown at least they tried and learned a little bit more about flowers.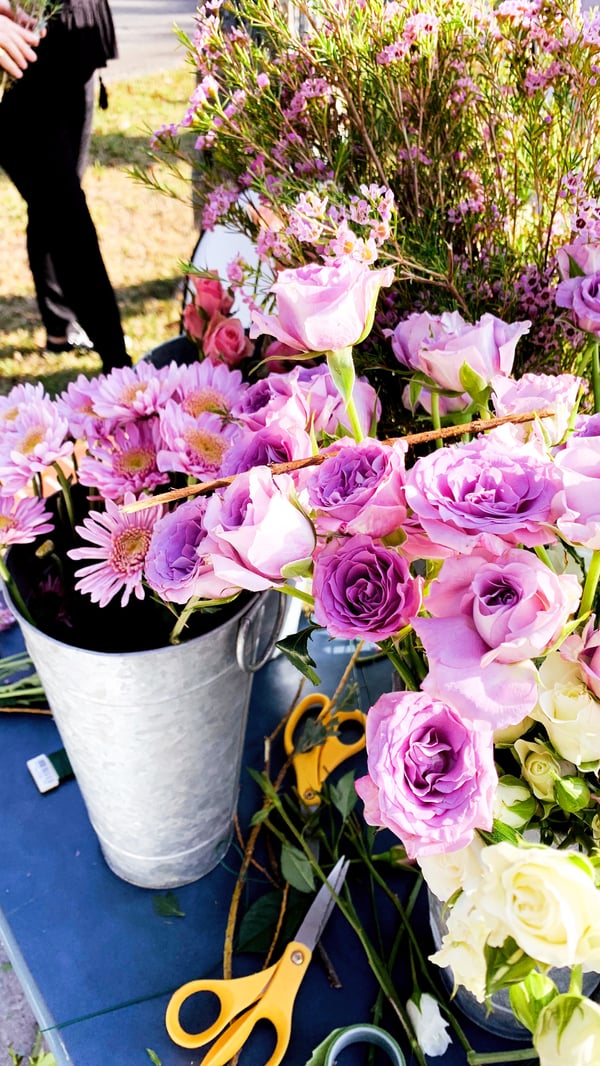 Even the adults got in on the action. Look at these cute love birds.
Flower crowns are not just for girls either. I was pleasantly surprised to see how many of the little boys wanted to get in on the action. See, flowers are NOT just for girls!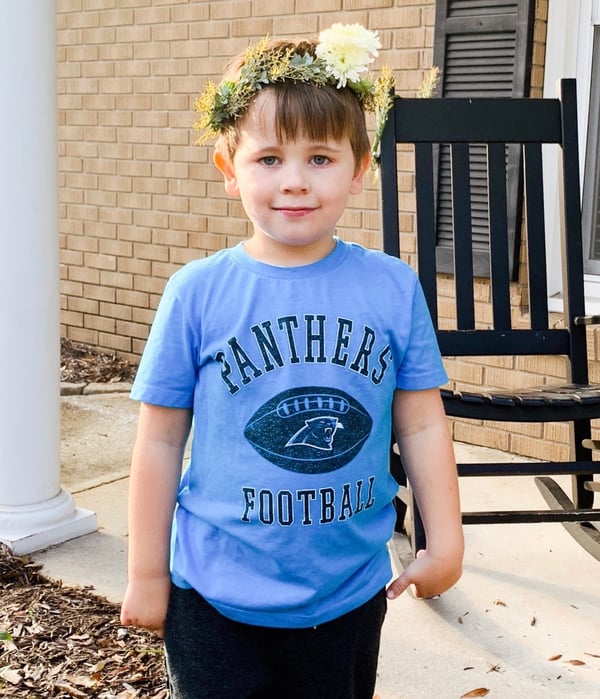 These 2 girls really loved it and really wanted to learn how to do it the right way. I loved working with these 2 girls. Great age for doing this activity.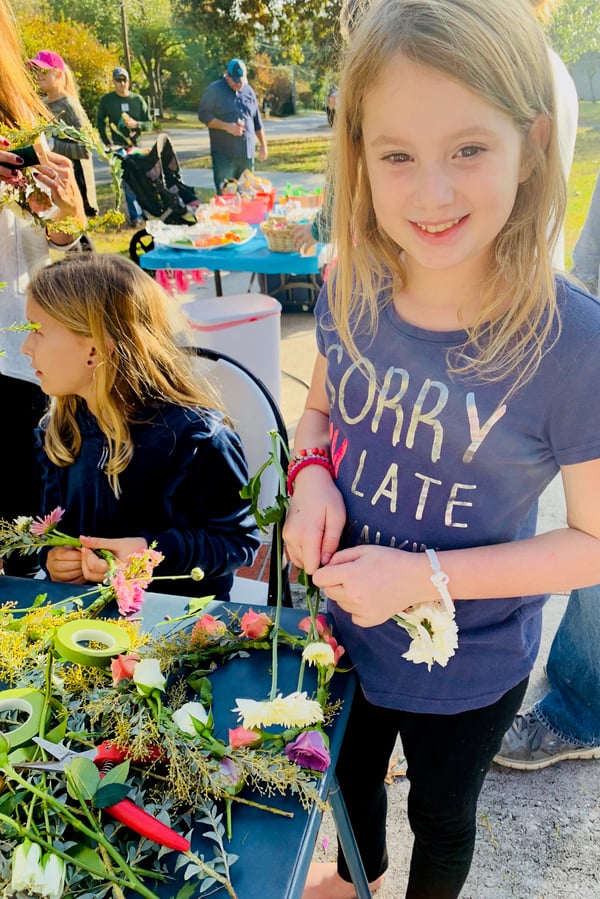 If you have a girls birthday party coming up and want to include flower crowns, or floral arranging or really any other floral-y activity into the mix please reach out to us at ali@fetesdefleurs.com or on this form here for birthday party requests.