Key West. I went there in college for a weekend and crashed a moped into a parking spot. Random, but true fact about me, ladies! For years after that my Dad wouldn't let me rent any kind of motorized vehicle while on vacations due to how much money the fix of this moped cost..
I love Key West, I love the drive down the Florida coast to the keys. So when
Blush and Bashful
partnered with us here at Fetes de Fleurs for a Key West bachelorette party I was pumped to see the bachelorette party in their flower crowns.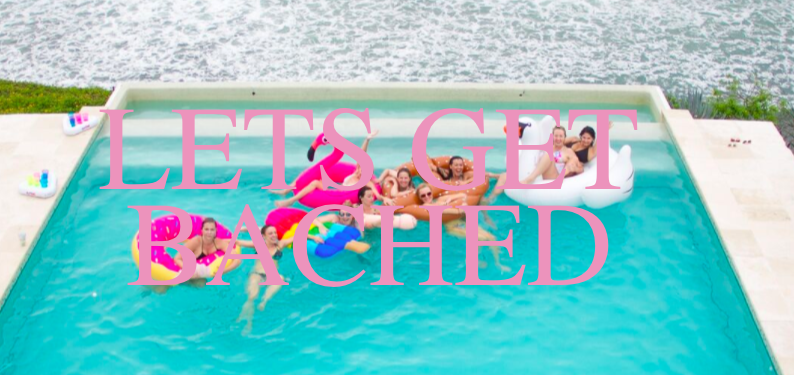 If you need bachelorette party planning services and want a hot shot to work with who does AMAZING parties I highly recommend working with Blush and Bashful. You can check out Blush and Bashful instagram here and their website to inquire on quotes for their bachelorette party planning services.
We sent the custom made flower crowns to Parrot Key Resort. The flower crowns were all custom made with silk flowers by me. We sent them out in time for them to be ready at the hotel for a flower crown party box for the ladies when they arrived for their Key West Bachelorette Weekend.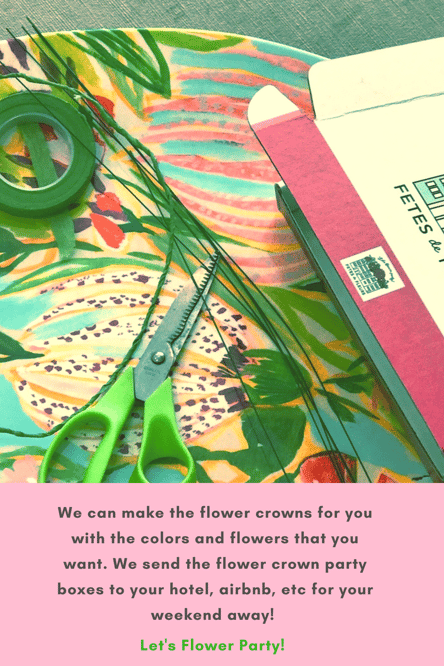 1. Flower crown party boxes with all the flower crown supplies for your group to make the flower crowns on your own.
We send your group flower crown supplies in a fun flower crown party box so you can do the flower crown making party on your own throughout your bachelorette weekend. We send you faux flowers of your choice of color or flowers, greenery, supplies for the base of the crown and supplies to actually make the crowns. So that means no work for you to do. We cut everything up and have everything ready to go with all the instructions for your flower crown party bar.
2. We create the flower crowns for you and send them out in a flower crown party box so you can just pop them on your heads and enjoy.
Maybe you don't want to create the flower crowns yourselves and you just want to get to your hotel or rental house and just get to partying! We do all the work for you in making the flower crowns. All you have to do is get yourself to the hotel or house you are staying at in the city you are hosting your bachelorette party. The flower crown party box will be waiting for your group as a fun thing to walk into in starting your bachelorette party weekend wherever you are!
Here are some fun pictures from the girls where we did really cute ranunculus faux flower crowns for their Key West bachelorette party!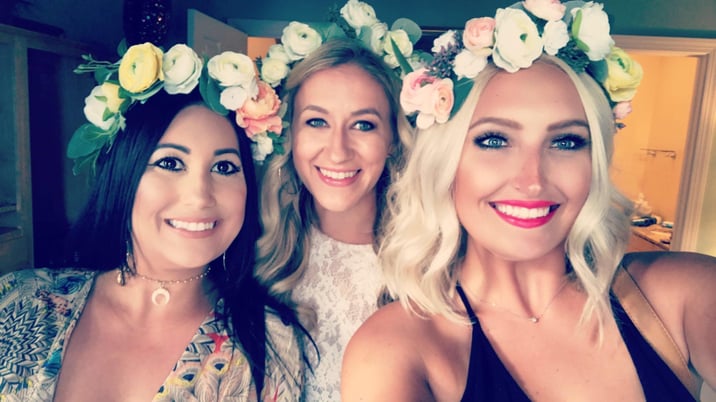 Look at these lovely ladies and how CUTE their faux flower crowns look.
I took a photo that the ladies sent me and worked off of their inspiration from Pinterest photos on flower crowns.
When you book a flower crown party in a box we ask you to send us over a Pinterest board of flower crowns that you like so we can get inspired from what your group or bride to be likes most.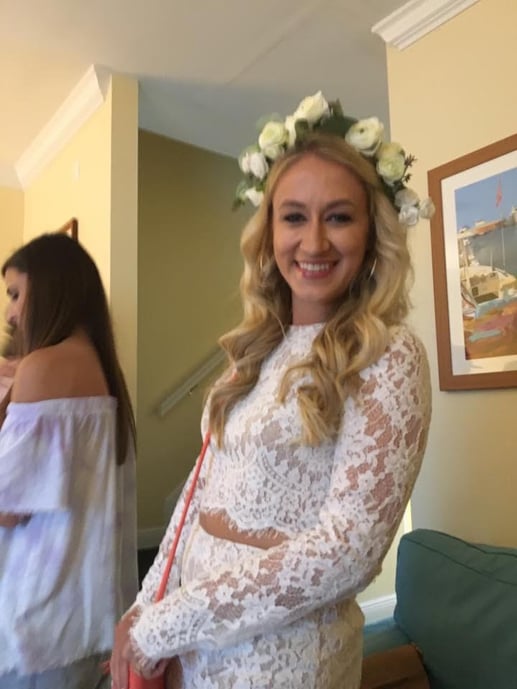 The cutest ranunculus flower crown bride to be!