We were lucky enough to get asked to create some flower crowns (well actually greenery crowns) and a baby's breath crown for a baby shower a couple of weeks ago. We got the pictures back and thought we would share a bit about the baby shower to inspire you for your upcoming showers you might be planning for your friends who are expecting their little baby!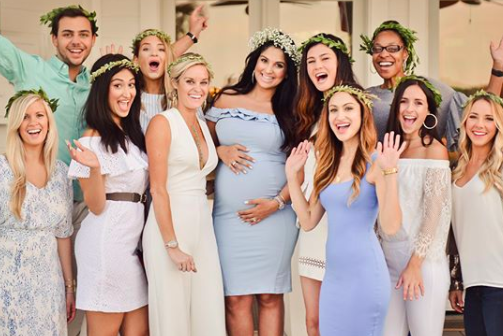 How cute is this group of friends? We created 20 something greenery crowns for the friends of the mom to be and one baby's breath crown for the expecting mommie.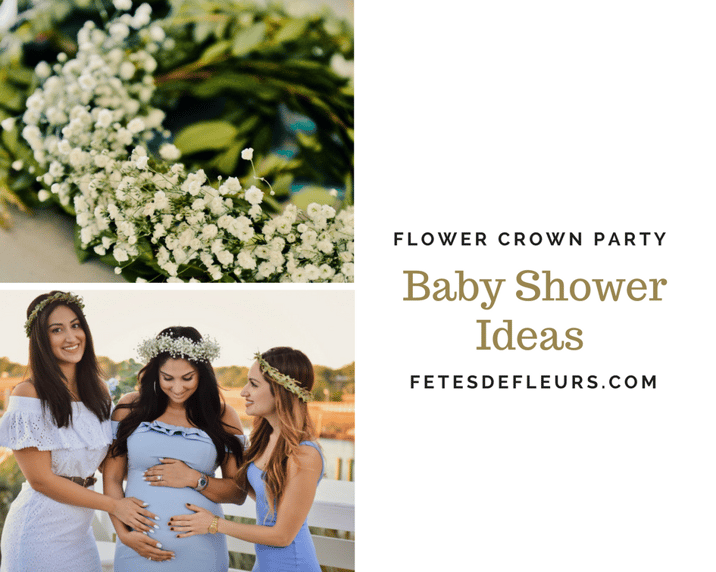 How beautiful are these sisters here?
I loved the back drop over the ocean and pool in the back yard of the friend who hosted the baby shower.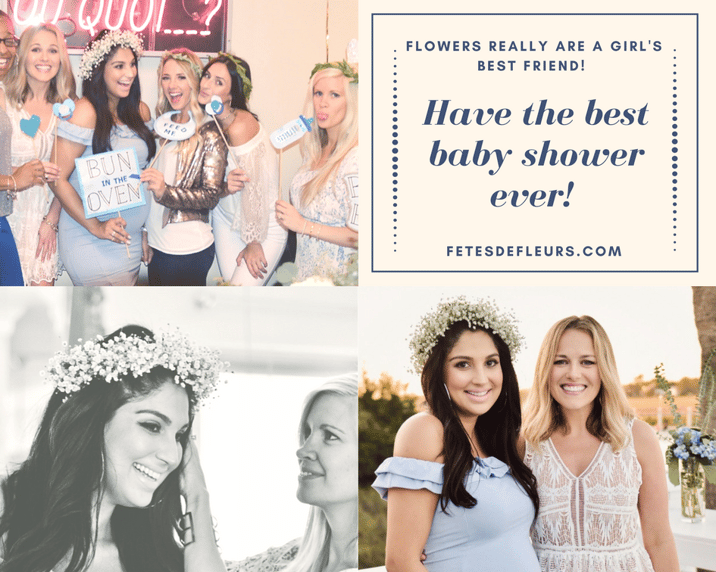 Look at the fun photo props that they had for the group of friends as well? Nothing like flower crowns (or greenery crowns) with fun baby shower photo props!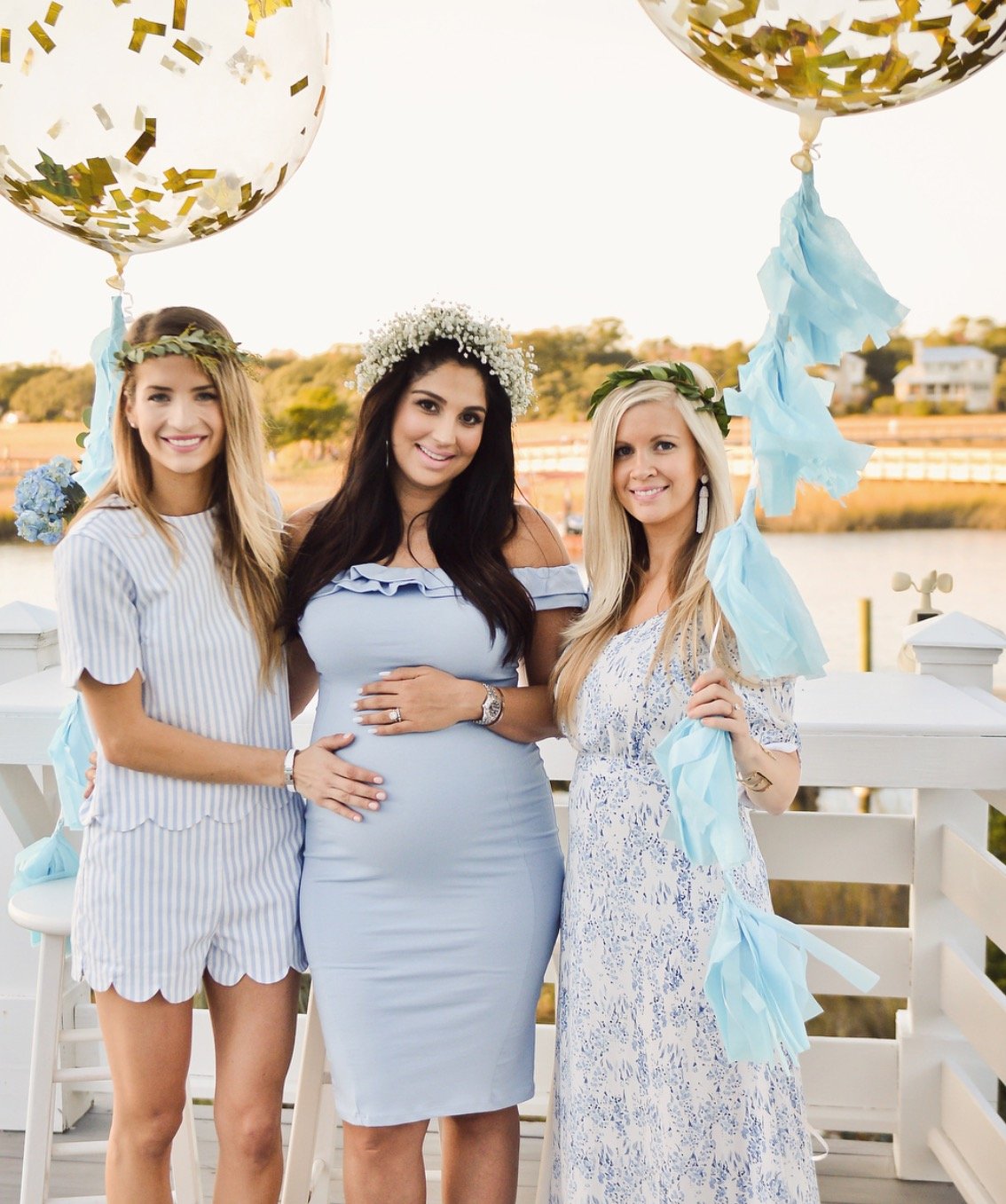 The photos were taken by Kristin Burke and her Instagram can be found here @kburkeyburke.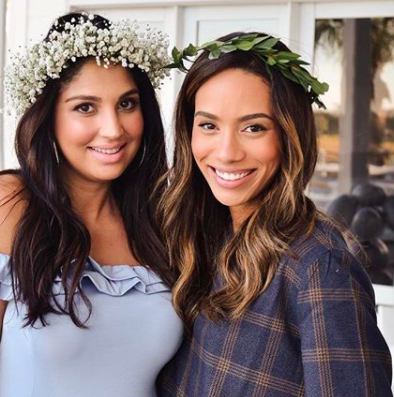 The sweet, sweet friend of the bride to be who hired us for the flower crowns is Meredith Weatherby. If you are interested in mom content she is your new favorite instagram to follow! You can find Meredith here on Instagram.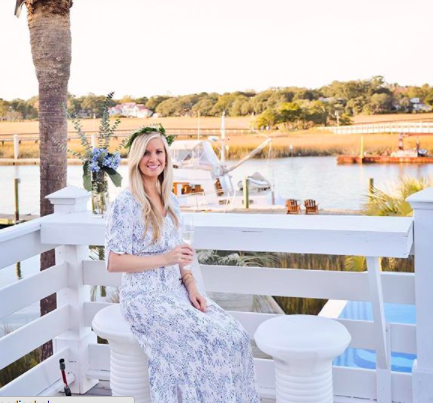 The mom to be is Leva Nowroozyani Bonaparte. You can find her stylish instagram here @levabonaparte.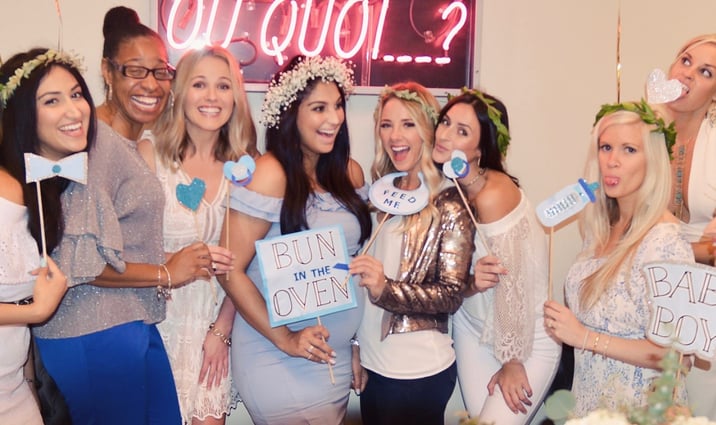 There are a couple of options for baby showers with Fetes de Fleurs.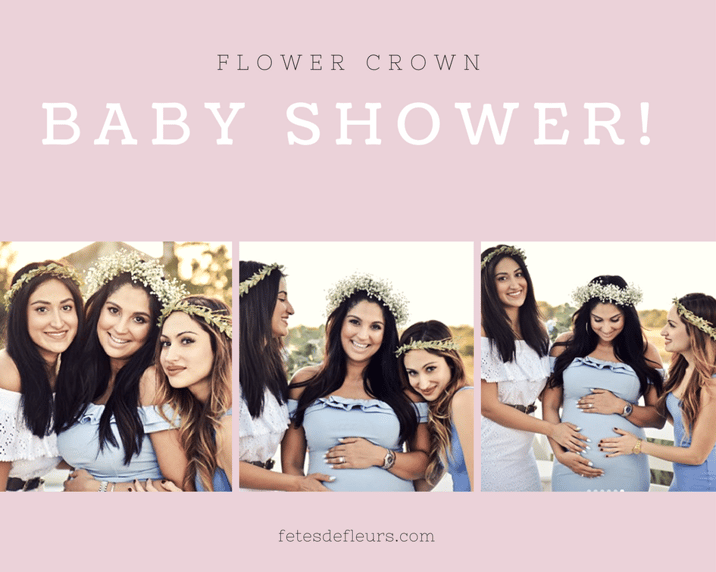 1. We can create the flower crowns and greenery crowns for you and deliver them to you.
2. We can come to your baby shower or bridal shower and setup a flower crown bar where we teach an in person workshop on how to create flower crowns. In this instance we stay for about 2 hours to teach a class and help the ladies make their own custom flower crowns.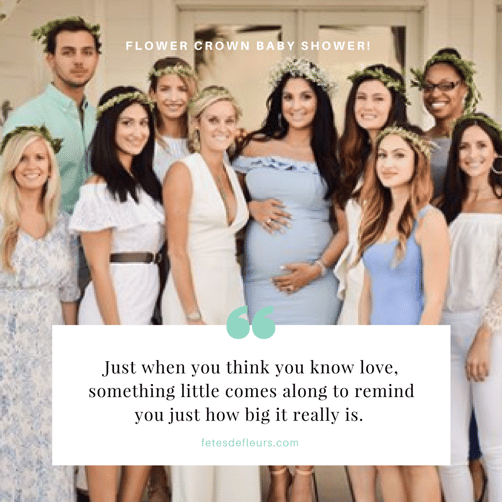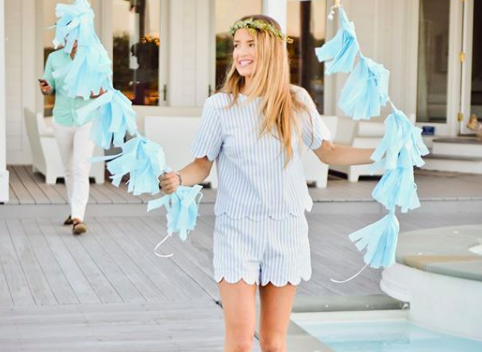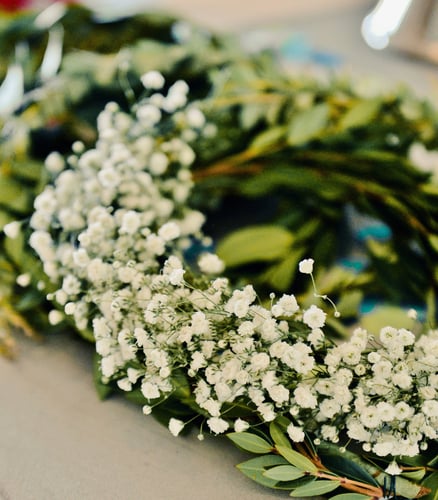 If you are looking to host a baby shower that includes a flower crown bar or you would like custom flower crowns delivered for the fun celebration just let us know by filling out the form here. Hope to baby shower with you soon!