What is better than snow, hot chocolate, ornaments, christmas music and pine cones? Winter flower crowns and Xmas flower crowns!!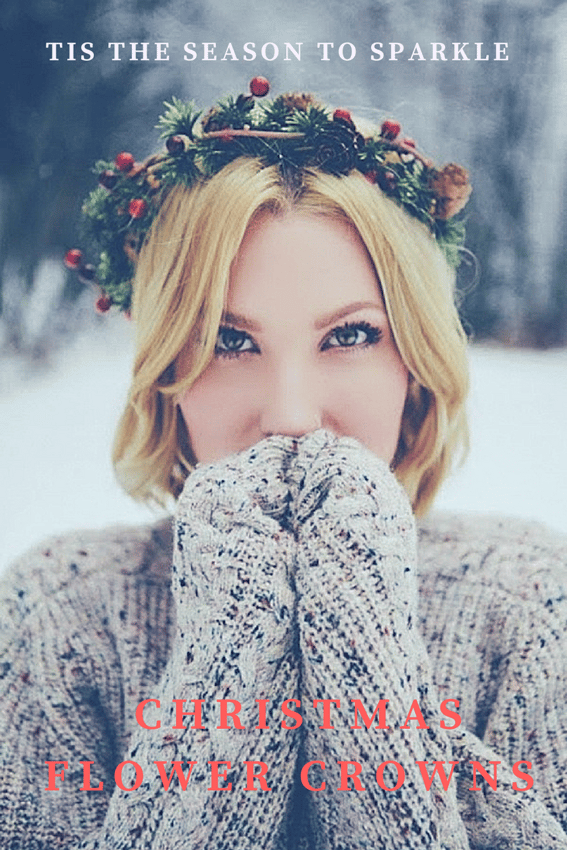 I am so used to doing summer colored flower crowns and bright colored flower crowns that I am so, so, so excited for the winter holidays to get going on fun, winter flower crowns. I really am looking forward to doing Christmas Flower Crown Parties and Winter Holiday Flower Crown Parties.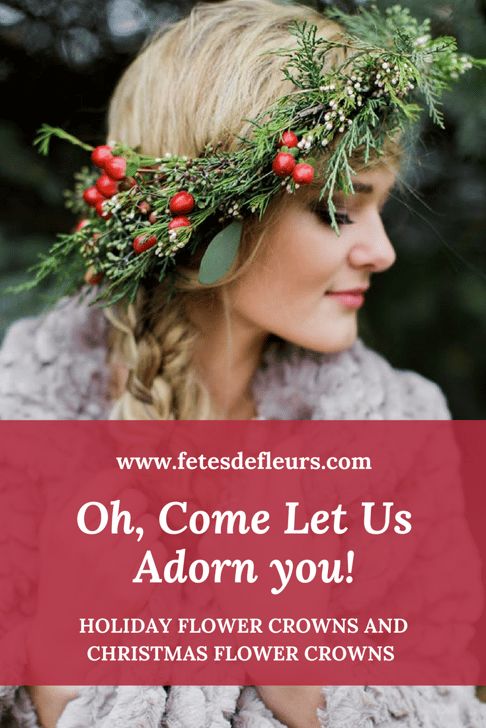 Here are some of my favorite pictures of Christmas Flower Crowns and Holiday Flower Crowns that I found on Pinterest. I can't wait to start doing holiday flower crown parties this Holiday season!
Greenery only flower crowns are lovely just as they are. Sometimes I think only greenery and no flowers looks best!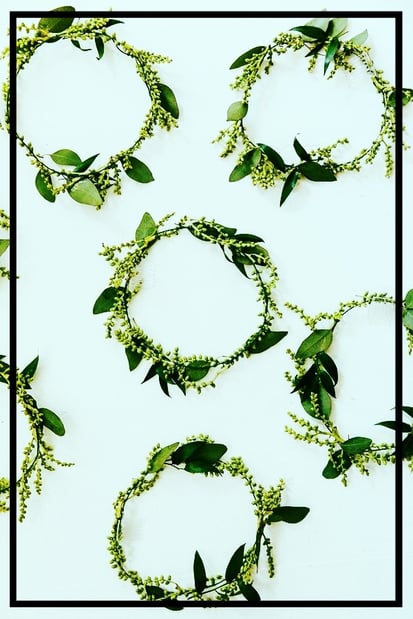 I love the vibe of this Christmas holiday look below... The bold lip with the greenery and red flowers is everything!
Don't we all love a pony with a Christmas Crown?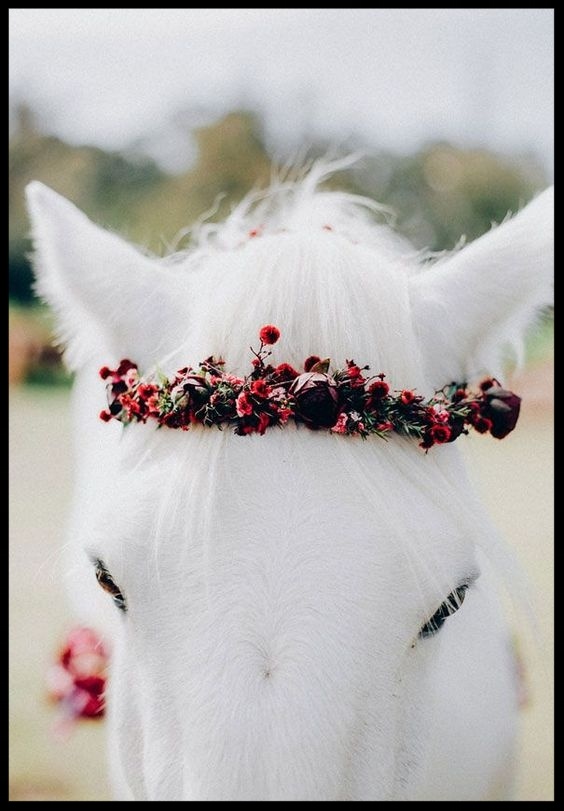 Well this makes me want to start wearing fur...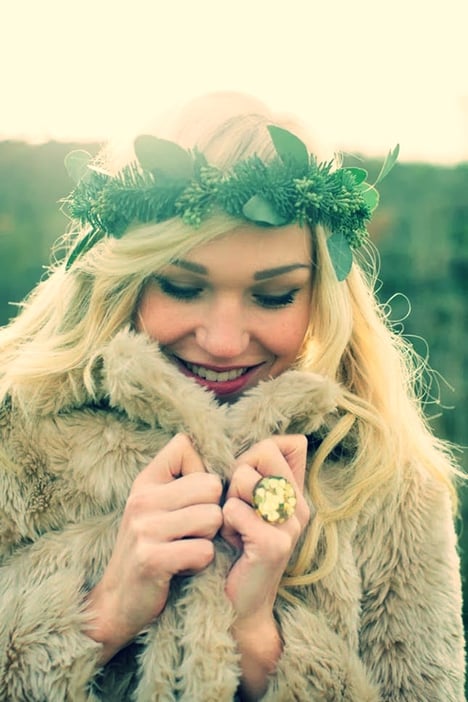 This makes me want to meet under the mistletoe...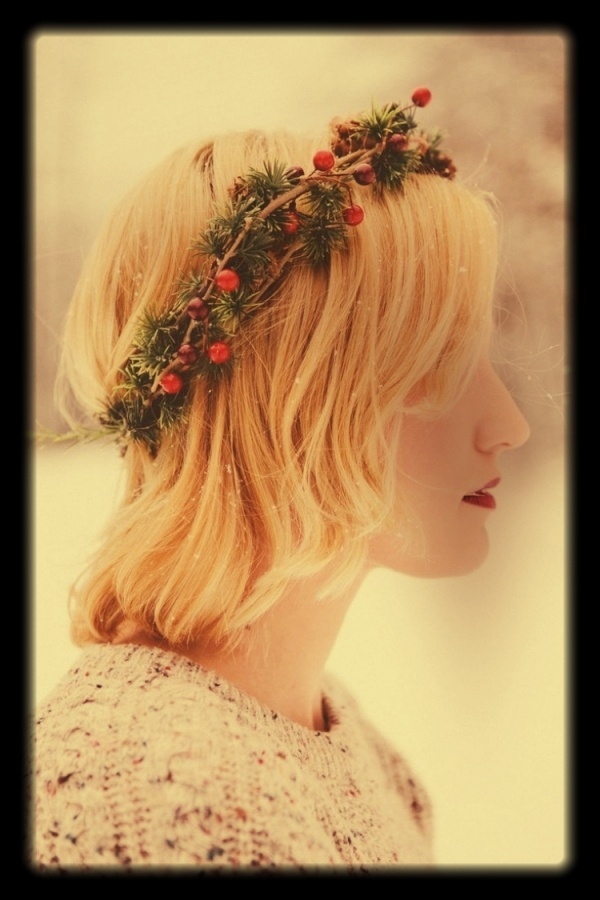 Leave a little sparkle wherever you go with this cascading greenery flower crown.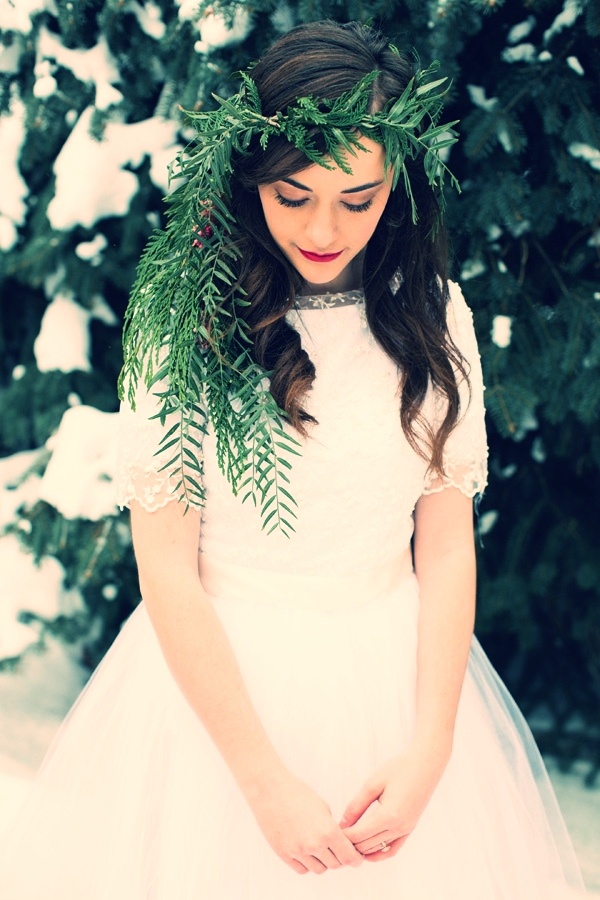 Christmas isn't a Season, its more of a feeling... Like this holiday flower crown below.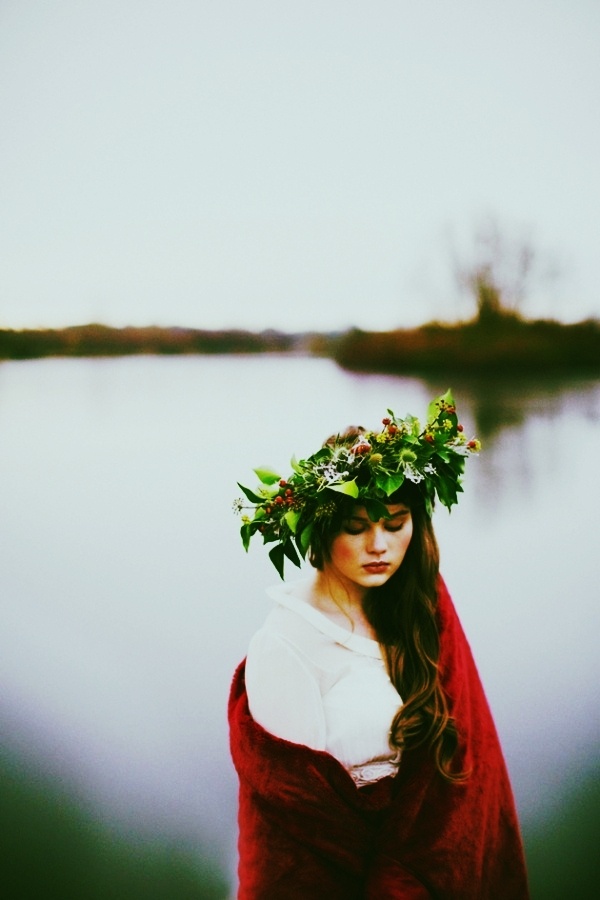 We can't wait to have Christmas Flower Crown Parties and Holiday Flower Crown Parties with you all. Make sure you request your holiday flower crown parties so we can get you on the schedule ASAP. November and December parties are filling up quickly and we want to make sure we can holiday flower crown party with you all!
Oh DEAR, request your holiday flower parties here.