Picking your bachelorette party theme can be just as hard as finally deciding on a location. Once your have your bachelorette party destination then you need to figure out the overall direction and theme of your weekend. We are starting to round up some of our favorite bachelorette theme party ideas for you in our blog post recaps of our parties. Our flower crown bachelorette parties tend to have some kind of overall theme to their bachelorette weekends so we thought we would incorporate those into the party recaps to give you some ideas for your bachelorette party themes for your weekend trips!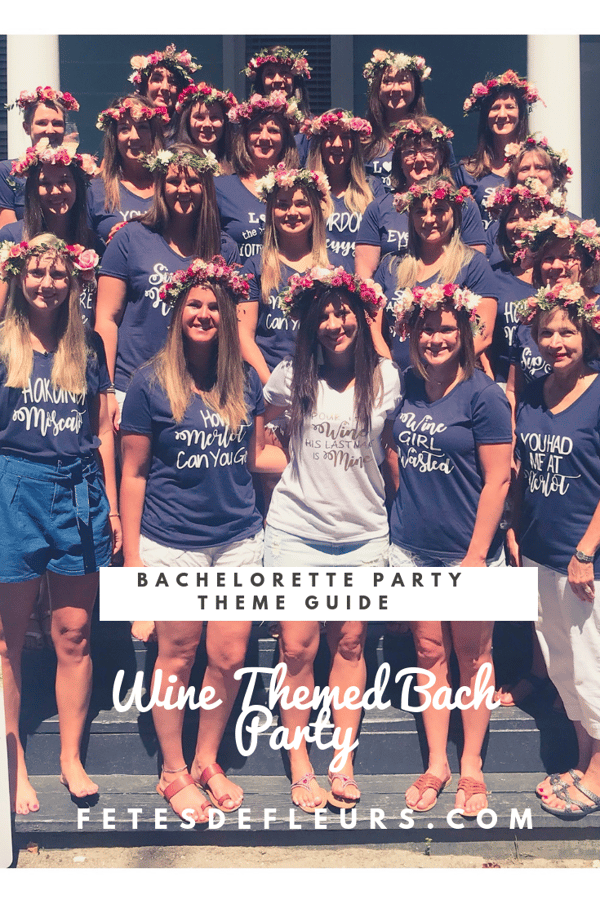 We did a 23 person flower crown bachelorette party last Saturday AM! The girls were from all over Texas and came together as a big happy family ready to make their flower crowns. I love when bachelorette party groups incorporate their family members into their bachelorette weekend. We arrived around 10 am to setup for a morning flower crown party over a brunch spread they had set out.
We walked up to this beautiful downtown Charleston airbnb that was HUGE. I actually haven't done this big of a bachelorette party yet so it was super fun to work with a big group like this.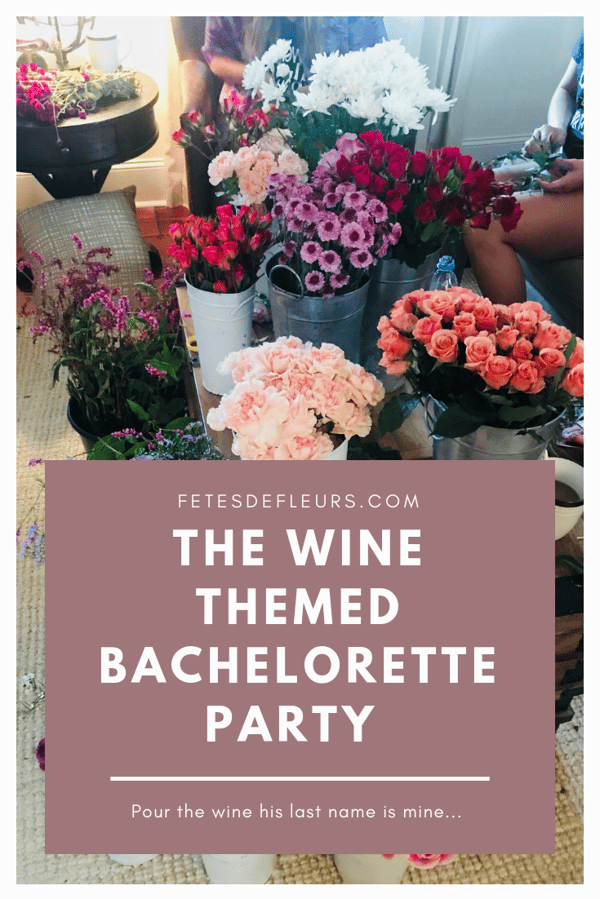 I noticed that the group was a bunch of different ages - which I love! I love when people incorporate all different ages and not just their immediate best friends their age. I definitely would love to incorporate my whole family into my bachelorette party if I ever have one. :) So there were moms, aunts, daughters, cousins etc. Think about incorporating your family into your bachelorette party somehow! I also might have told the MOTHERS a secret about what the girls did the night before- woops.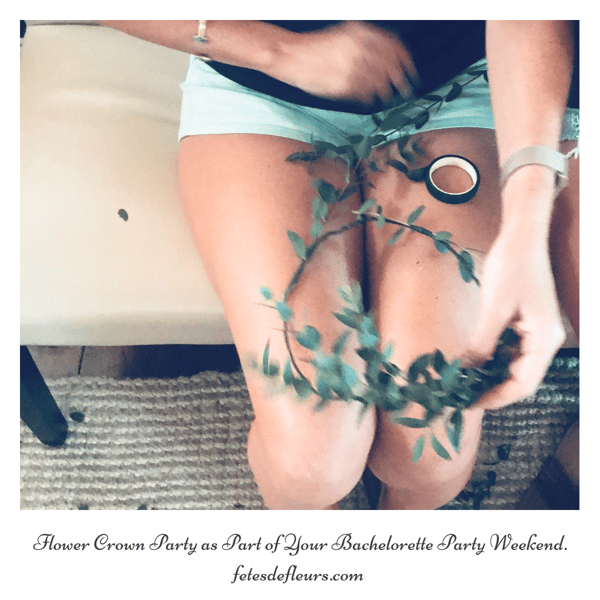 They all had on some kind of shirt that had a wine slogan on it. Here are some of my favorite t shirt ideas if you are going to host a wine themed bachelorette party weekend:
Sip sip hooray...kind of lame but still fine-ish.
Cabernet then slay.
It's wine o clock somewhere...oh yes it is.
You had me at merlot- I mean who actually likes merlot? I have no clue, but I love that.
Hit me baby one more wine.
I am on cloud wine. Okay, sure.
Pour the wine his last name is mine. Sure is.
Will you accept this ROSE!!! UM- best one ever.
There are tons that you can find on Etsy if you search Wine themed bachelorette party. You can also go on Pinterest and search the same thing to see good options.
So on to the flower crown party pics ladies.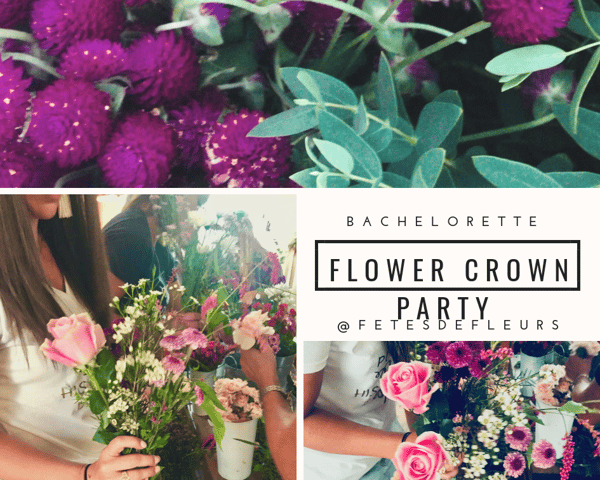 This bachelorette party wanted real flowers. We give all flower crown parties the option of silk flowers or real flowers. We don't decide for you. Unless you want us to!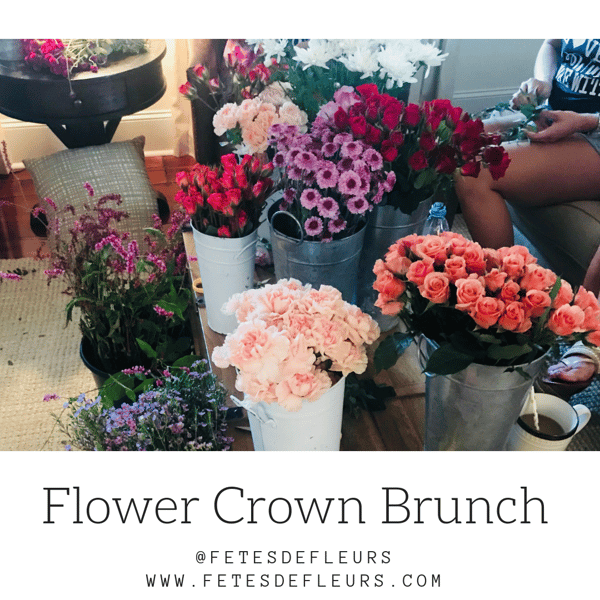 When we get to your house, airbnb, or hotel we scope the situation and then setup our signature flower bar. This is where the group of will pick from their choice of flowers when we get to that part of the workshop.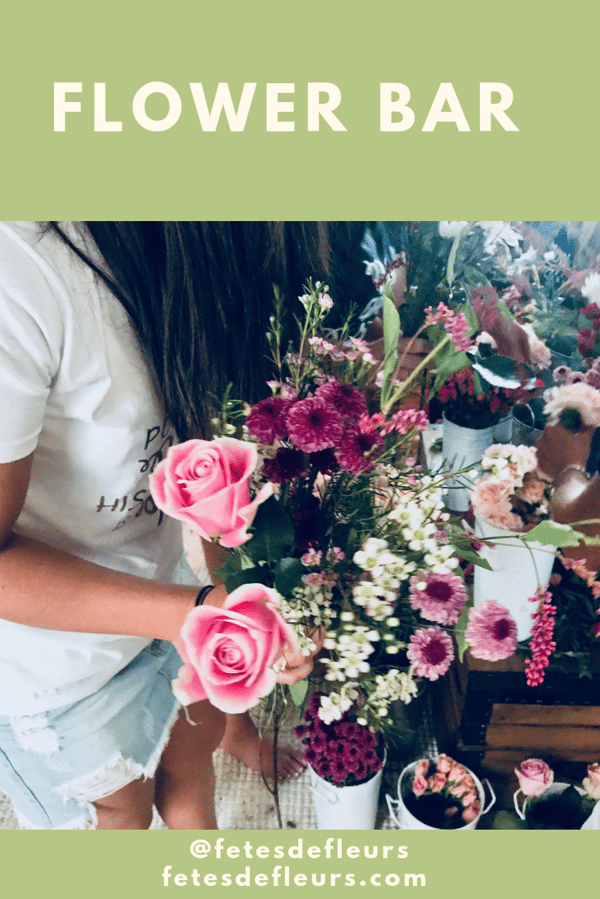 Once we make the base of the crowns we get to attaching the flowers of their picking onto the base of the crowns. Now we are talking because this is the fun and beautiful part. Everyone's personalities seem to come out in their flower crown creations too.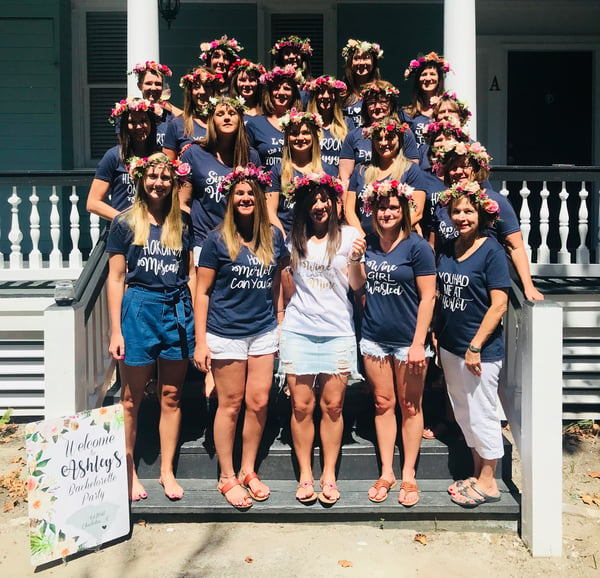 At the end of our flower crown parties we always take tons of photos and share the photos via a shared album once we are done with the party. We also always recap our parties on our blog here so you can check it out the week after your bachelorette party weekend.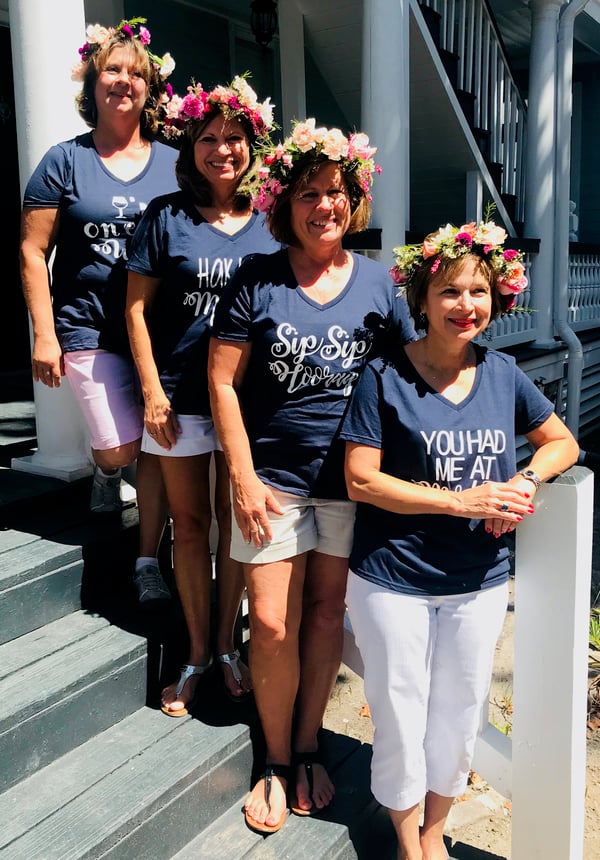 Here is some of the mommas post flower crown making. I loved them. I love that they wanted to go on a bachelorette party weekend and they were also so helpful in cleaning up the Airbnb post flower crown making. I kind of wanted to hire them on the spot!