Thinking of coming to Charleston, SC area for your bachelorette party or for a ladies weekend away? We have the perfect activity for your ladies weekend in Charleston.
The beautiful bride to be assembling her crown.
More photos of the bride putting together her blooms for her flower crown.
One of the lovely members of the bachelorette party sporting her newly done flower crown with local south carolina flowers!
What is a flower crown party?
We come to your airbnb, hotel, a restaurant or bar in the Charleston area and we setup a flower crown station. A flower crown station is full of beautiful flowers and greenery from local South Carolina Flower farmers.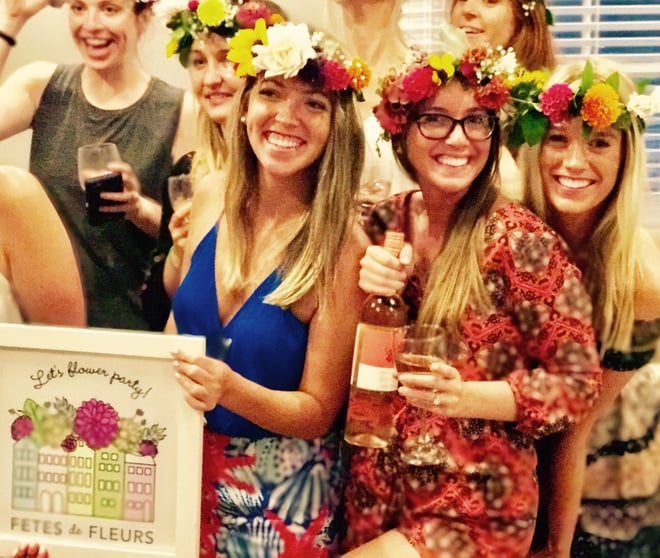 We try to source our flowers and greenery locally from flower farmers in the South Carolina area because we want to support other small businesses.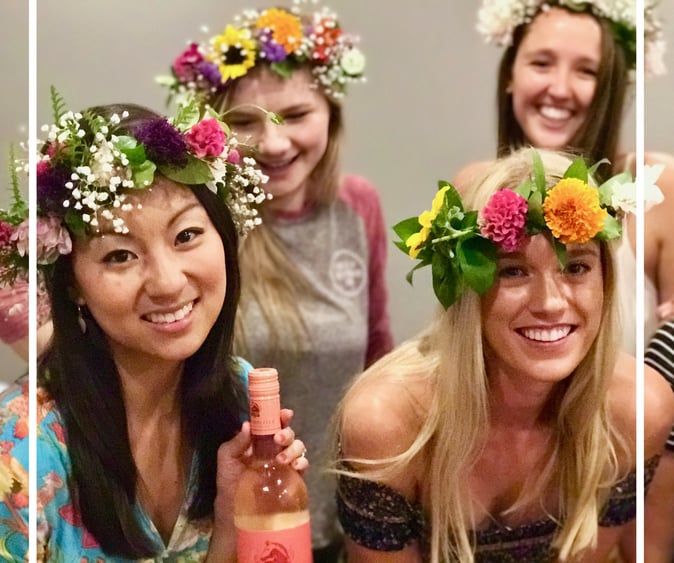 That also means that the flowers and greenery will have just been farmed and cut the day before your party and delivered to me for the day of your party.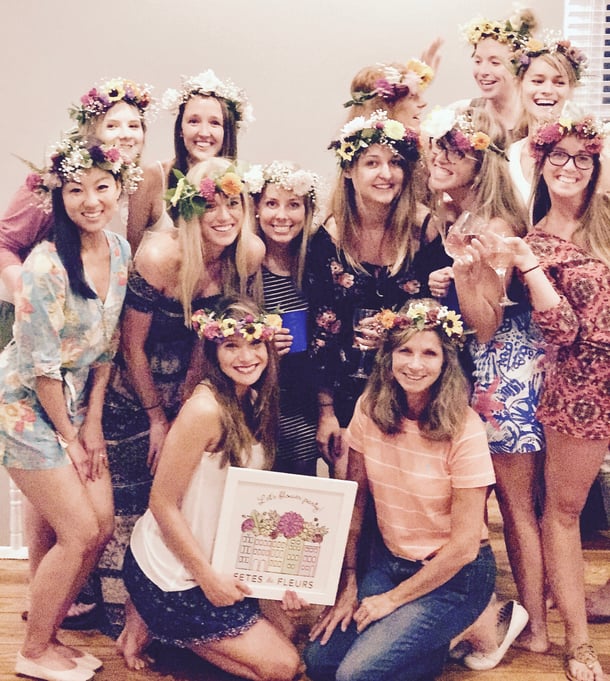 We setup all the flowers, greenery, and supplies to make the crowns in whatever format works for the space we are working in.
Here is an example of a flower crown party station ready for the bride to be and her bachelorette party!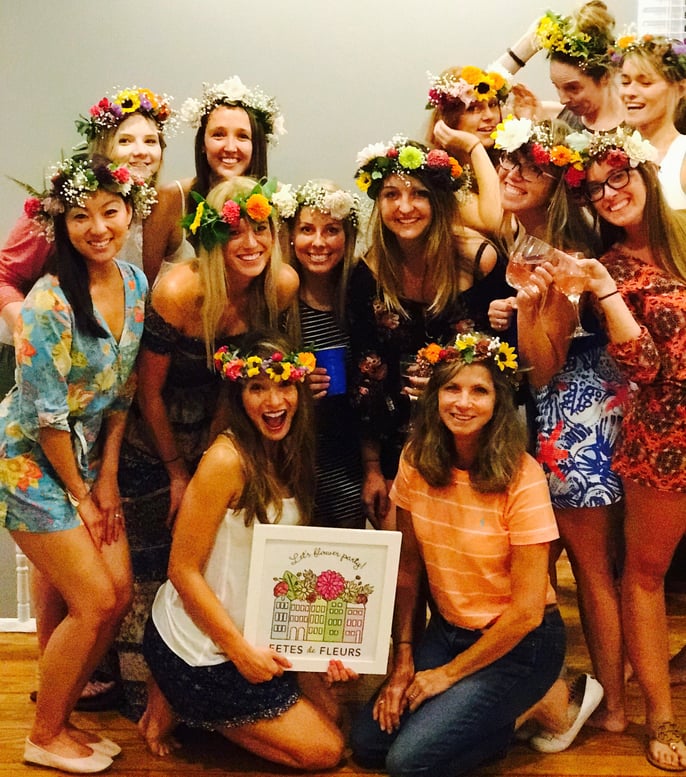 We also provide unlimited Rose from Wolffer Estate Vineyards.
We start the evening with a toast of rose and then Ali, the Chief Flower Party Creator will lead the flower crown class. We instruct you on how to build your base of your crown. Then from there we will attach the greenery to the crown then the flowers.
The lovely bachelorette getting ready to build her flower crown with help from Fetes de Fleurs.
You will walk away from your bachelorette weekend having done a fun activity where you learn a new skill.
Enjoying a glass or two (or three) of Rose while putting together the flower crowns.
Let's flower party ladies!
So much fun to be had a flower crown party for your bachelorette party guests!