We follow hashtags like a fool on Instagram and we tend to keep up with what is being pinned on Pinterest in any of the cities that we have flower party hosts in. We try to stay up with the trends and what our bachelorette parties and girls weekends are doing in each city so we can give you the 411 and low down on what is cool and hip there. No one likes to see the same pins about your upcoming bach weekend over and over. Okay, gimme all the new stuff. Right!??!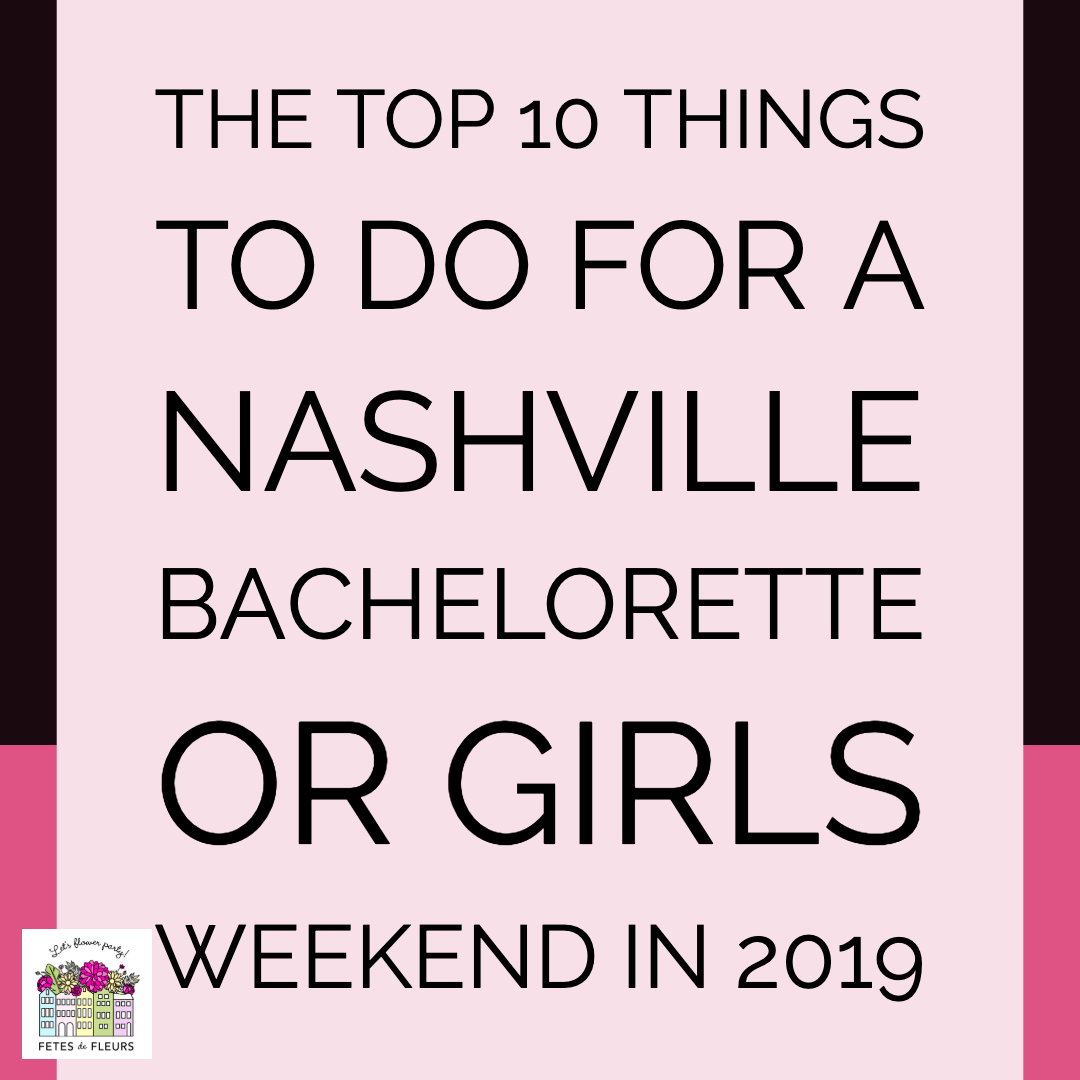 Most things that you see pinned on Pinterest and that have been uploaded on Instagram with hashtags are old ideas and not always super updated with the latest and greatest that is going on in that city. Have you noticed that as well? We hope that we become a place that you will follow for cities that you take bachelorette parties in or girls weekend trips so that you know what is cool in those cities.
We are trying our best to stay on top of what is cool in Nashville and all of the cities that we have flower parties/workshops in so that you get the best information possible that is the most up to date that it can be. That way you will always know what to consider when planning your bachelorette party weekend or girls weekend away. (Of course we want you to book flower workshops and parties with us - but we also want to be a source of quality information for your trips with your girlfriends). Every time I go on Pinterest or even google "bachelorette party X city" - the things that come back are all from like 2017. Just old information and we think that information could be better.
We are on a path to make sure we take the hassle of planning your bachelorette parties and ladies weekend trips away. We really want to make planning your bachelorette party weekend easier so you don't have to click away on every social media platform getting overwhelmed. We want it to be like this, ladies:
1. Pick a location.
2. Here's the cool stuff to do in that city, here is what to see, what to eat, drink and do.
That's it- one stop shop for all quality content and things to do in the city that you are planning a trip to with your bride tribe or girlfriends weekend.
Be sure to check out our 2019 Nashville bachelorette party guide here. We list out all of our favorite things to do, places to eat, what to drink and what to do there on that guide. It links to all of our past blog posts about all things Nashville for planning your bachelorette party in Music City.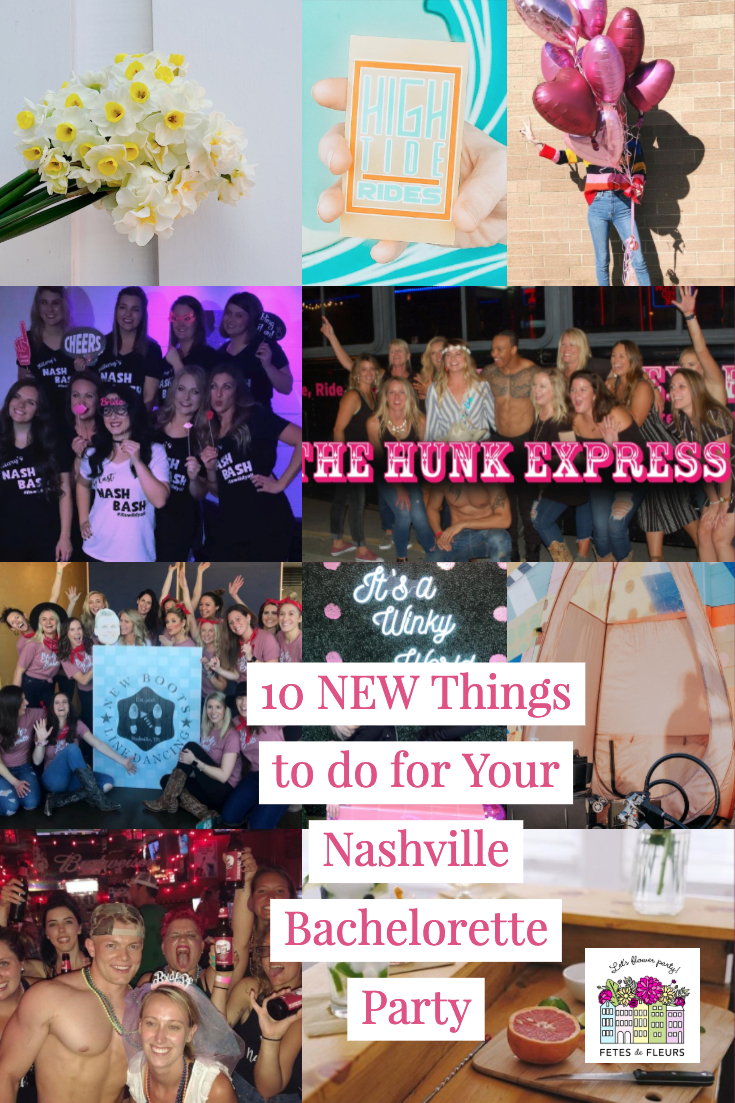 Here are some of our favorite things we have been seeing that look fun and unique for 2019 Spring and Summer bachelorette parties in Nashville.
Rent a private chartered pontoon boat for your group. This is a unique and different way for your bride tribe or your girls group to see Nashville.
3 Hour Chartered Cruise
1-8 guests starting at just $465
8-14 guests starting at just $495
Capacity for up to 14 people on a single boat
They have super fun options for your NASH BASH to do while out on the water including things like a lily pad, intertube rides, wakeboarding, ZUP, and inflatable beer pong tables for the water. This sounds like a perfect option for Spring and Summer bachelorette parties in Nashville. Water, rose and flower crowns- we are in!
Check out their INSTA here.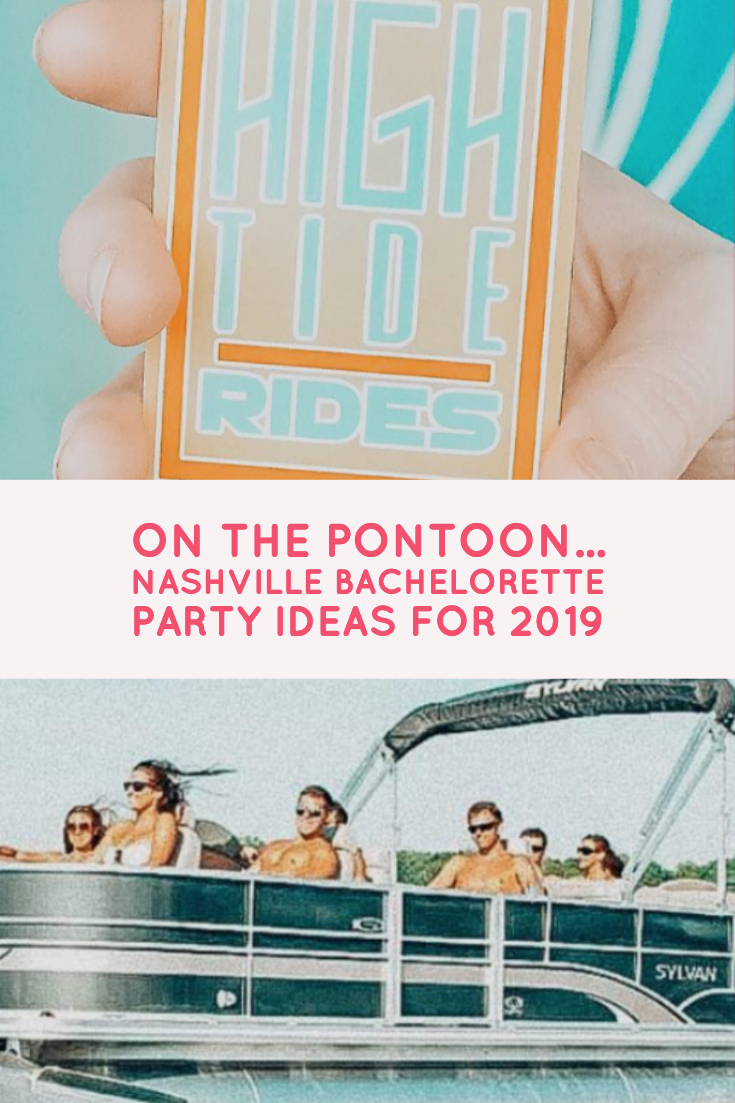 2. Beautifully Bronzed Mobile Spray Tans
Maybe you got to Nashville for your weekend and realized you are pale AF. Okay, ladies, get in formation and just get these girls out to your airbnb or hotel to get your tan on quickly. A mobile spray tan takes NO TIME at all. Literally they come into the house or hotel room and setup quickly - get the job done and then you are ready to look cute as ever out on the town for your time in Nashville.
615-934-9813 CHELSEA@BEAUTIFULLYBRONZEDTN.COM
Check out their INSTA here to be inspired about making sure you plan a custom spray tan party as part of your weekend in Nashville.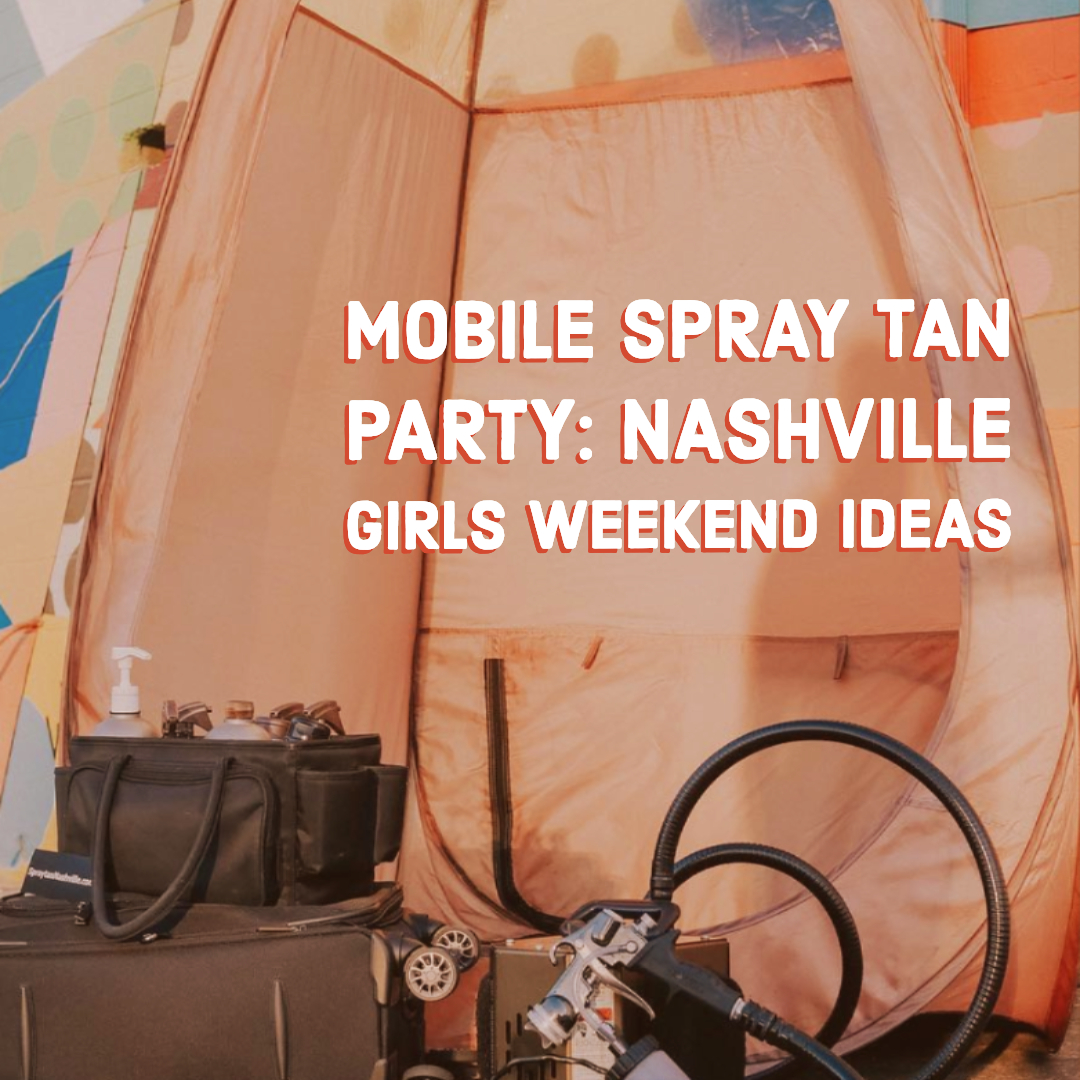 3. Fetes de Fleurs Flower Crown Workshops and Parties
Okay, we know we are TOOT-TOOTING our own horns here. But, hey what else can we do- we actually do think we are one of the coolest activities that your bach bash or girls weekend group can do in Nashville. We come to your hotel or airbnb or location agreed upon when booking to setup our signature flower bar. Your group picks their flowers and greenery (flower market style) and then we teach your group how to make flower crowns. This is a perfect addition to a bachelorette party in Nashville or a girls weekend if you are looking for a girly, floral activity that doubles as a gift from the weekend there. You will learn a new skill including flowers as well as have the best, most girly time ever. Because let's get real - what's better than flower crowns on a girly weekend away? Then you can wear these flower crowns out and about on your weekend here in Nashville.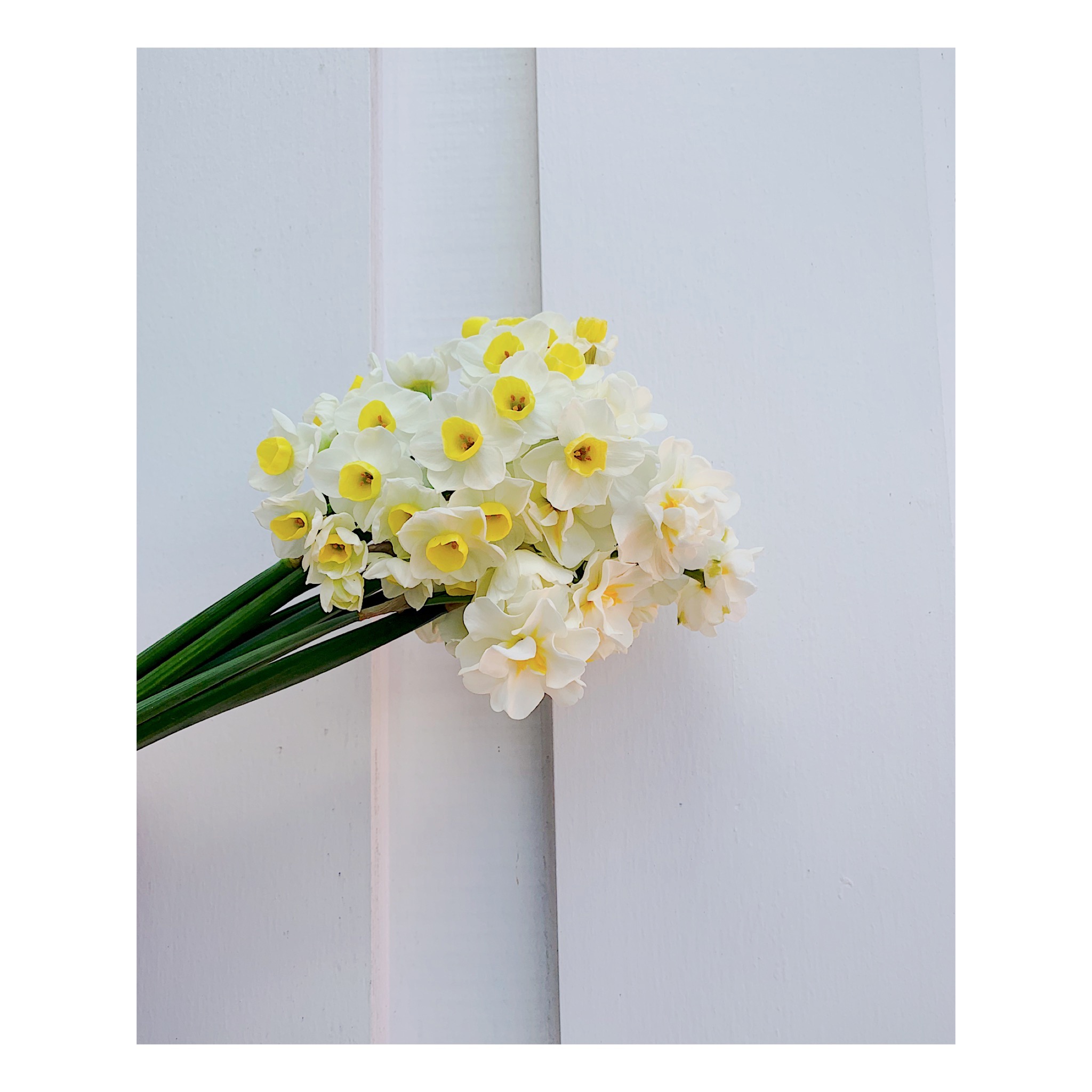 This might be the hottest party bus in Nashville. I mean the name of this bus cracks me up instantly. 240-HOT-HUNK (that is even funny, their phone number). You can check them on Instagram here. They apparently have hot male dancers on board and pick you up for your ride around town from 3rd and Broadway. What a fun way to get around town and make your bride to be laugh!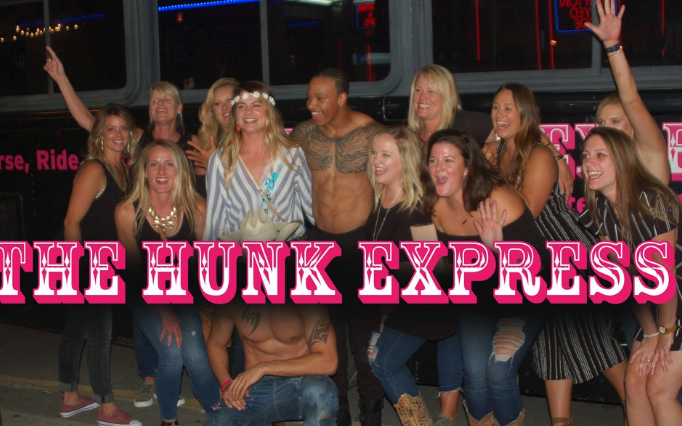 Winky Lux 604 12th Ave S, Nashville, TN, 37203
This is a new boutique that has opened up a pop up experience shop in certain cities around the US and thankfully they have one that is up in Nashville! Winky Lux opened it's pop up experience in Nashville on March 5th, 2019. They have a lounge and experience room where you can celebrate their unique and colorful products all while making some magical, colorful, makeup moments with your Nashville bachelorette party.
For questions, please contact: expnashville@winkylux.com You can also check out some photos from their Nashville experiential pop up here on INSTAGRAM via their hashtag #winkyluxnash.
Yes it definitely is a winky lux world and we are DEF (so in) for taking photos trying on makeup in front of that flower wall, ladies. There are plenty of instagrammalbe options just in this store alone.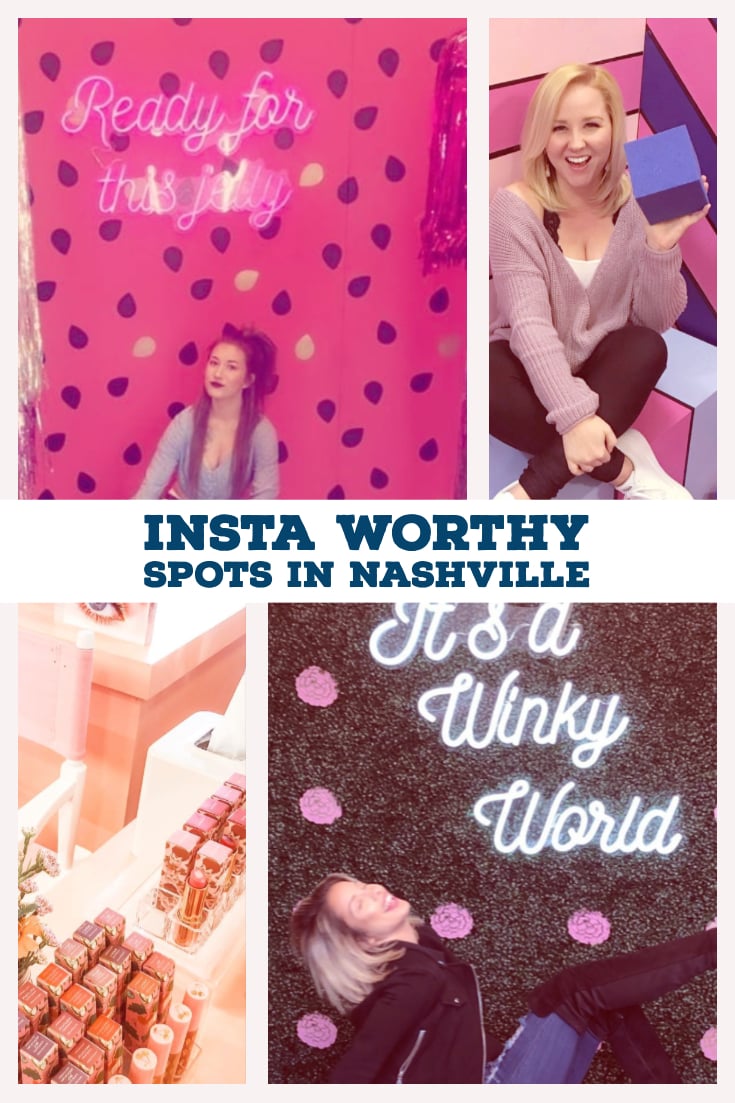 This is an aerial boutique located in the heart of Nashville. We love when there is a convenience factor for our bachelorette parties. If you are planning a fun night out with girls while in town or want to get your dance on while celebrating your NASH BASH we think this might be a perfect option for your group. Check out their party packages here on their site.
They do parties from 9 am to 10 pm everyday and can work with groups of up to 30 people. So if you have a large group and trying to figure out a fun option this could be good. Make memories while getting your dance on. Combining a flower crown workshop or flower crown order with your class here could be dope. Just saying...
Check out Miss Fit Academy on INSTA here.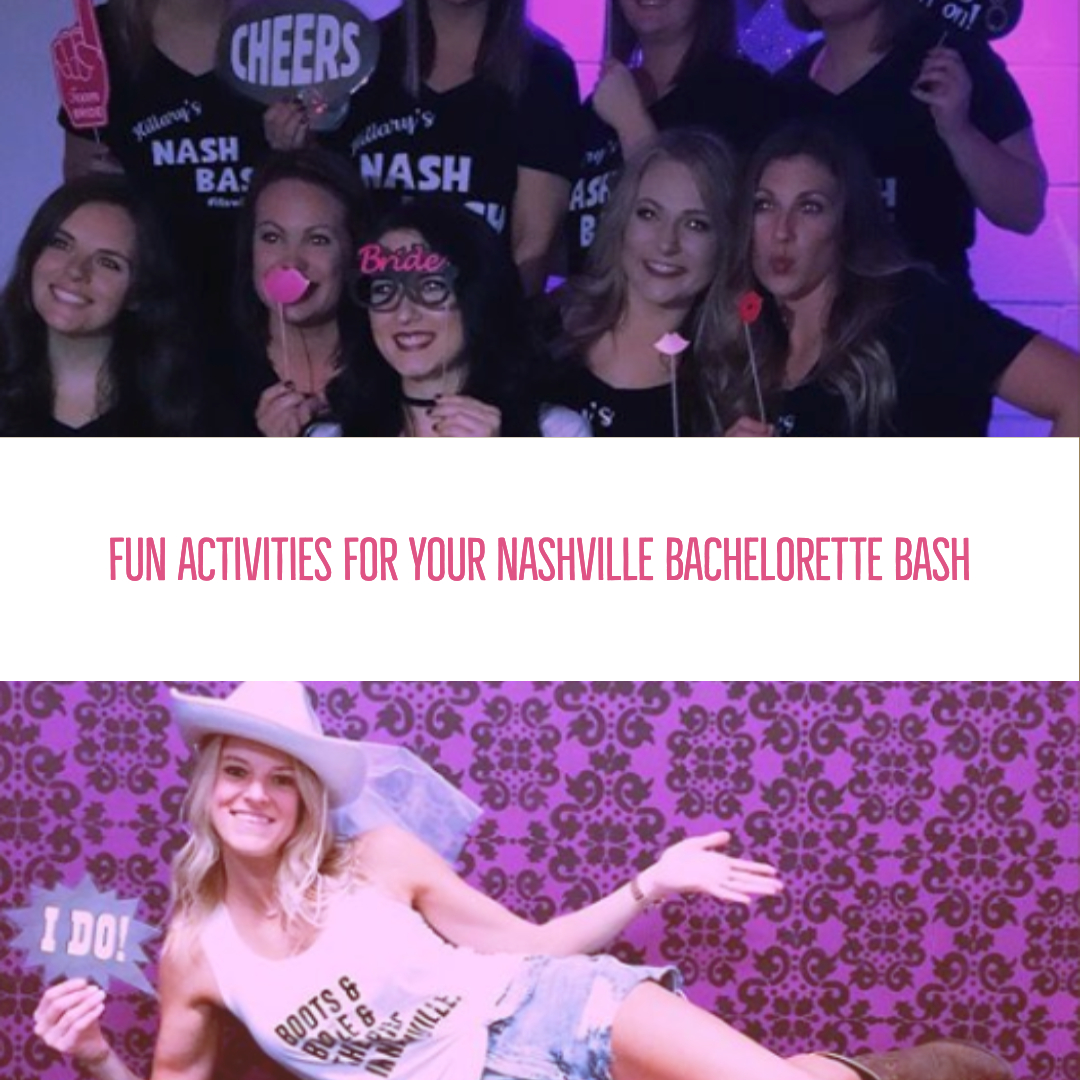 Alright next time I am in Nashville I am doing this. This looks like maybe one of the funniest/fun things that we have seen lately for Nashville bachelorette parties. They are Nashville's #1 HOTTEST male revue/burlesque show. The bride to be is always free too which is super cool. Costs up to $35 per ticket - so pretty good price point if you ask us. This is led by a performer from Magic Mike XXL- so you are for sure going to have a blast and get the real deal thing. Meet the hotties who will be performing for you here. Check out their HOT to TROT Instagram here.
SHOW TIME: *shows last an hour
- Friday shows begin at: 7:00 PM (Doors open 30 minutes prior to the show)
- Saturday shows begin at: 8:00 PM (Doors open 30 minutes prior to the show)
LOCATION:
Piranhas Bar and Grill
174 3rd Ave N
Nashville, TN
CONTACT: landon@musiccitygents.com
615-669-7504 (Text will be responded to the quickest)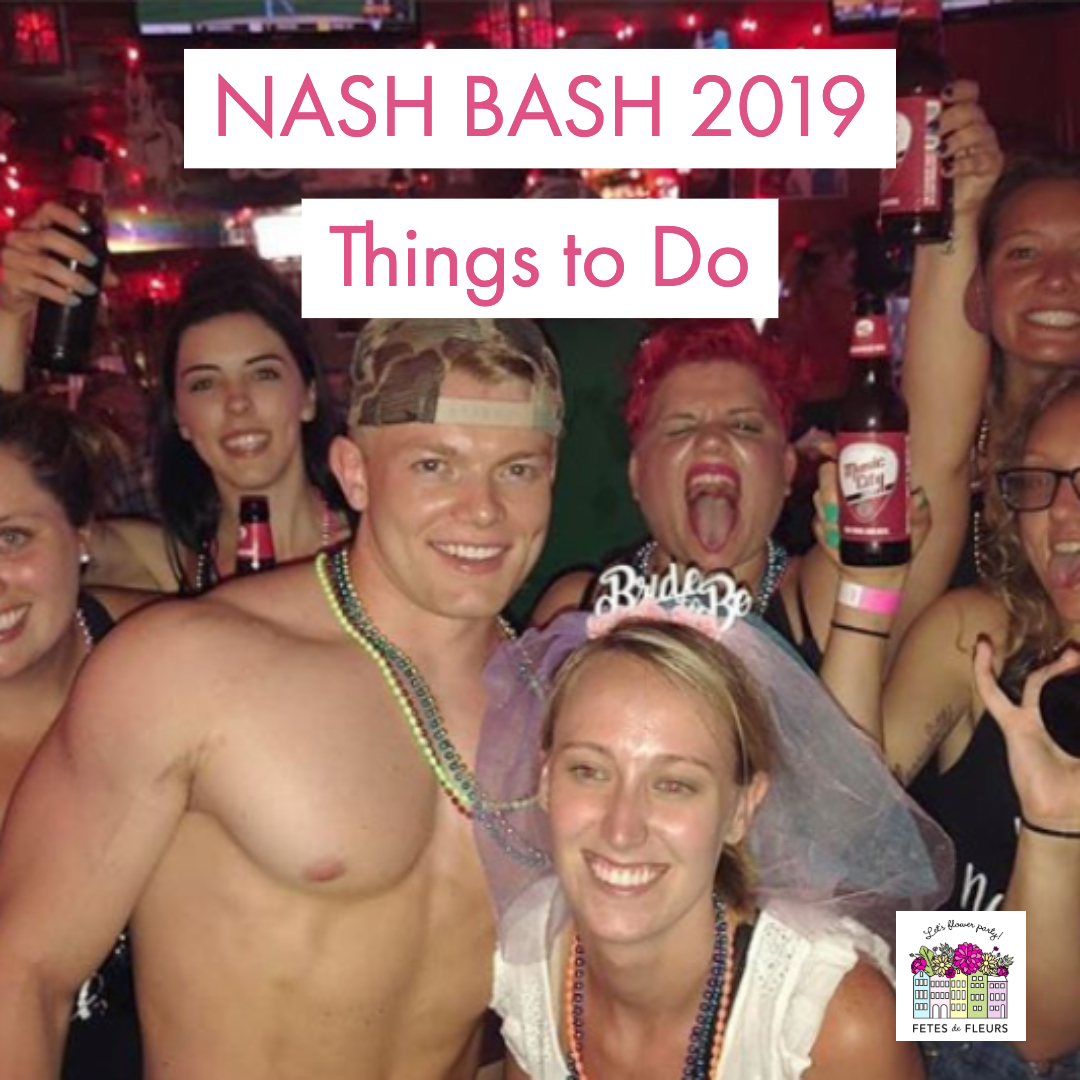 Nashville's premier bespoke balloon stylist. We love a good balloon garland or balloon wall art for a girls weekend or bachelorette party weekend. These always make for a perfect backdrop for your weekend photos.
You can check out their menu options here on their site which include everything from one off balloon buying to accessories and tassels for your balloon fun.
Want some cute ideas for your bachelorette weekend in Nashville - check out their instagram here.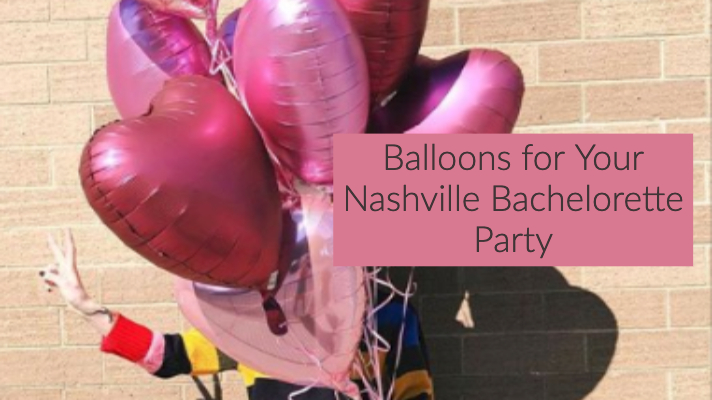 Looks like they are only on INSTA. I cannot find them online or with a website so maybe just message them on Instagram for now. Their insta is linked above in their name there. :) This is a mobile bartending service by 2 chicks in Nashville. We love this idea. If you want to have fun cocktails at your airbnb as part of your bachelorette party weekend or girls weekend in Nashville this seems like a fun thing to add to the mix or the weekend. We would love to team up for a fun spa or lingerie night in over cocktail making and flower crown partying!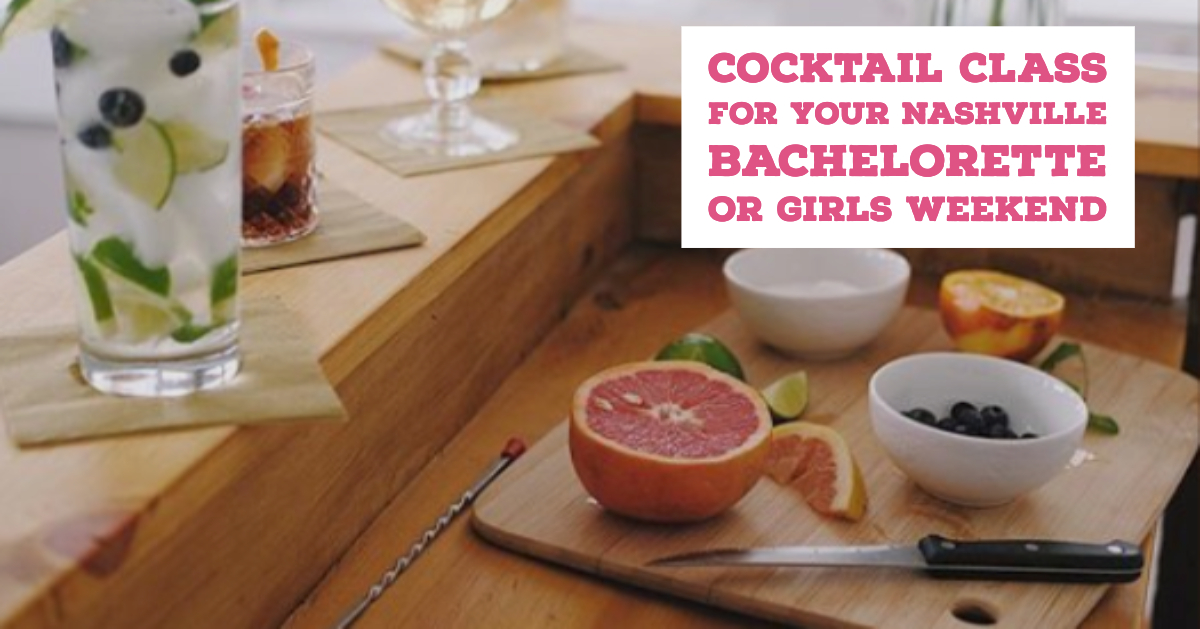 New Boots is Nashville's newest way to learn to line dance! They are a boutique private class for visitors to Nashville and locals. This seems like a fun and very on point thing to do while visiting Nashville. Who doesn't want to learn how to boot scoot and boogie? I do. I also want to wear flower crowns while learning to scoot.
Check out their Instagram here to get pumped up to learn how to line dance while in Nashville.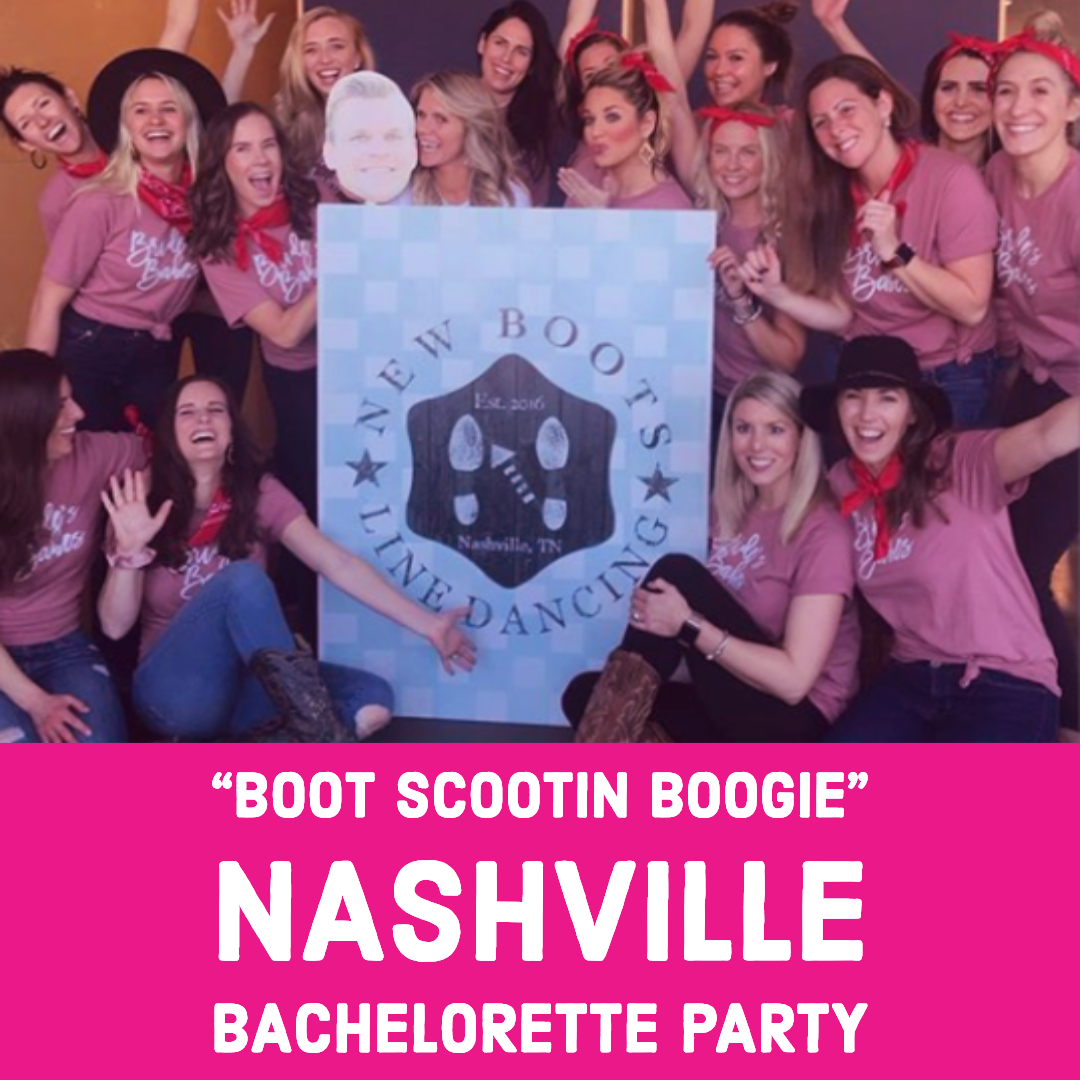 We hope this was helpful and that you are now more excited than EVAAAA to visit Nashville for your girls weekend or bachelorette bash. Make sure you check out what we do too for bach parties and girls weekend trips. We do flower workshops where we come to your hotel or airbnb to host a flower workshop. Most of our parties do flower crown workshops where we bring all the supplies for making flower crowns and teach your group how to make them. We do all kind of floral workshops though so if you want to do or make something else with florals- we got you, girl.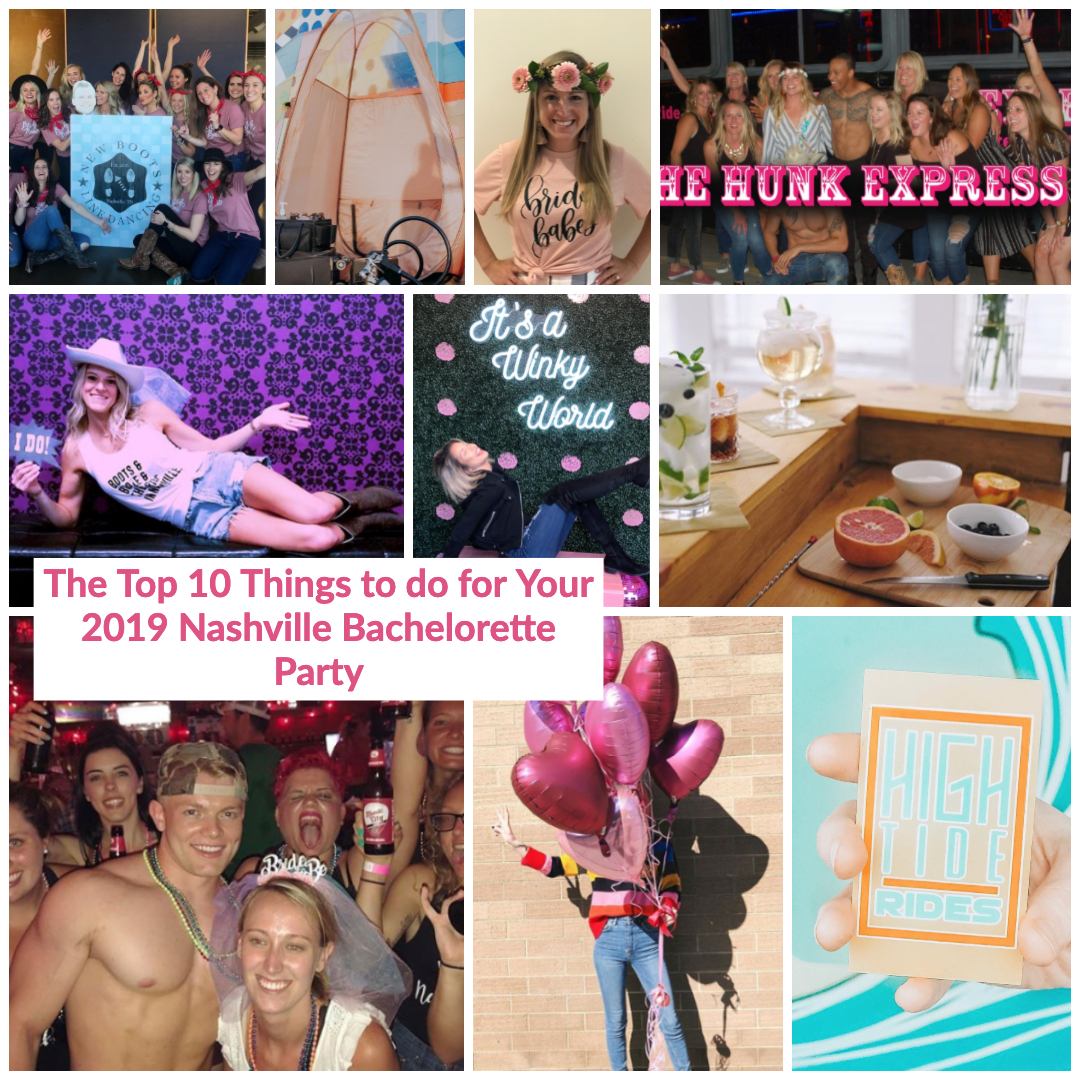 You can request more information about how our floral workshops and flower crown parties work for Nashville here.