Nashville has so much to do. It can be overwhelming to decide what things your bachelorette party group should definitely do while in Nashville. There are so many amazing restaurants to eat at, bars to visit, and honky tonks to sing your way through that thinking about anything outside of those things can be daunting.
There are a TON of fun tours that you can go on while in Nashville so we wanted to write out some of our favorites that we think our Nashville bachelorette party groups would love to!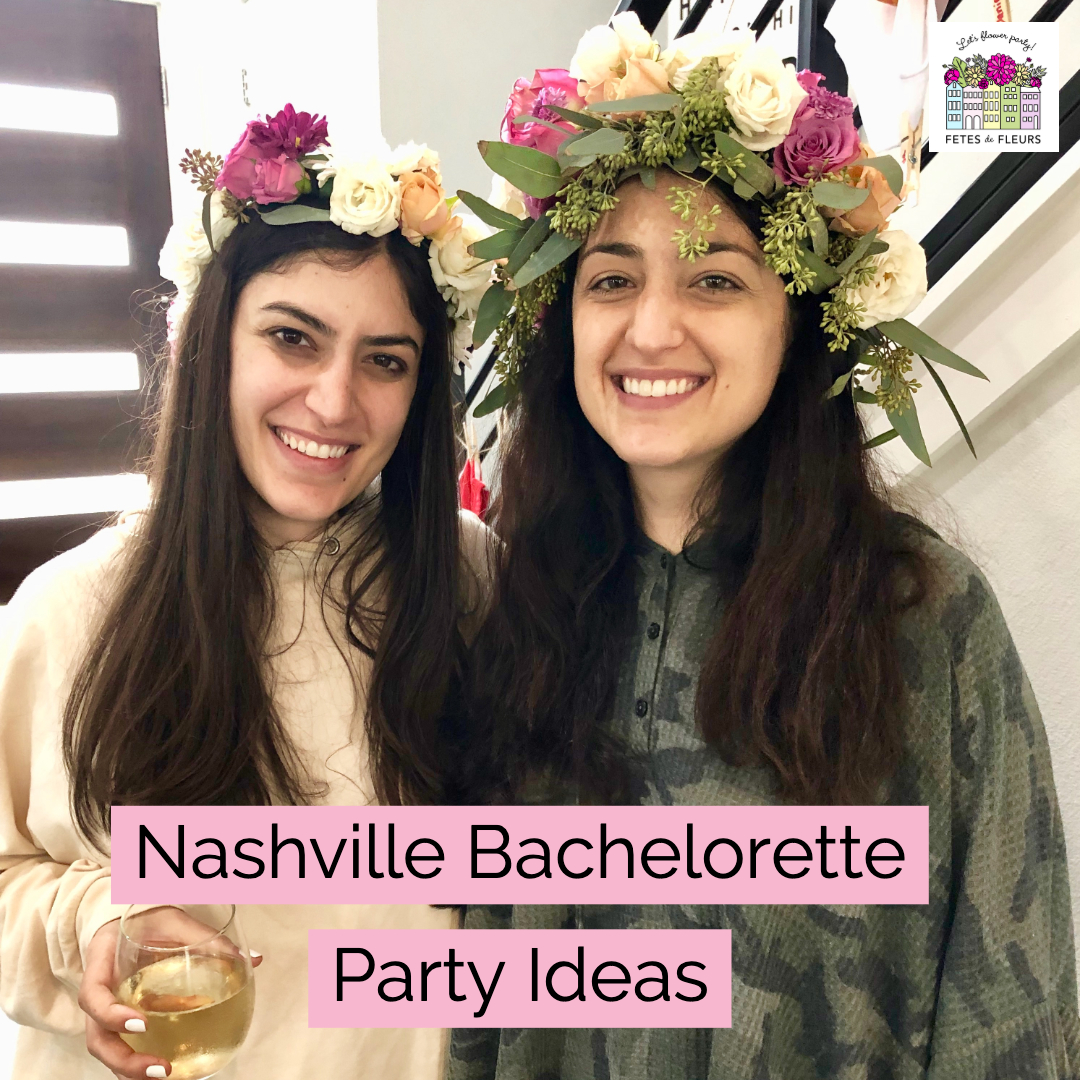 Tours in any city are a great option if you want to plan something to do one day to get a grasp on the new city that you are visiting. I personally love doing any jump on, jump off tour bus in a new city that I visit because you get to see a lot of the city from high up and learn more about each neighborhood while you drive around. Then you can hop off when you get the urge to explore that part of the city. They tend to be priced well too and you get a good bang for your buck while learning a lot about the city you are visiting.
Our favorite Nashville Tours for a Nashville Bachelorette Party Group are Below.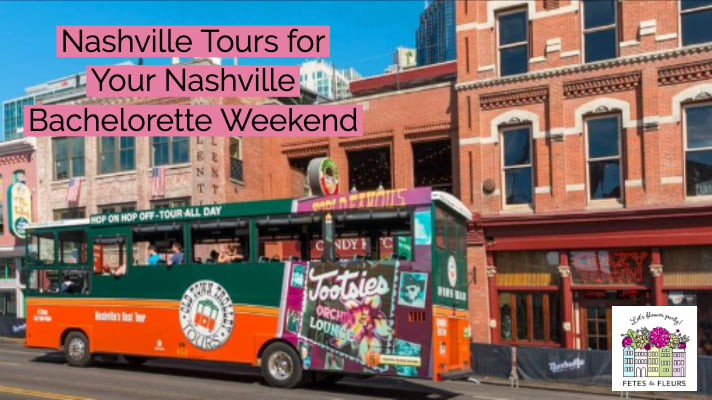 This company is one that I have used while in Nashville and other cities. I like them a lot, they are priced well and go to lots of different sections of Nashville. Check out their map of the areas in Nashville that they visit here. The trolleys comes every 20 minutes from lots of locations throughout Nashville. Instead of spending time taking ubers or walking everywhere this would be an easy option for an afternoon getting to know the different areas of Nashville. There are 15 stops around Nashville.
If you are looking to experience the true history of distilling in Nashville then this tour might be the right one for your group. Your day will be planned through from start to finish. You can expect to have a great time on this tour visiting distilleries and drinking some mint juleps in true Nashville fashion. You will travel along the Tennessee whiskey trail and learn all about whiskey on this tour. If you want to see the Jack Daniels' distillery and other newest distilleries this could be perfect for your group. They offer a few different types of tours on their website here. They have a bourbon and BBQ tour where you will eat BBQ from some of the best in Nashville. Or maybe you want to head out to Maker's Mark or Jack Daniel's - they have those options for you as well. We think a flower crown workshop with a whiskey tour sounds like the best time ever. Check out their Instagram here to see some of their fun groups on tours to get you excited for your weekend in Nashville.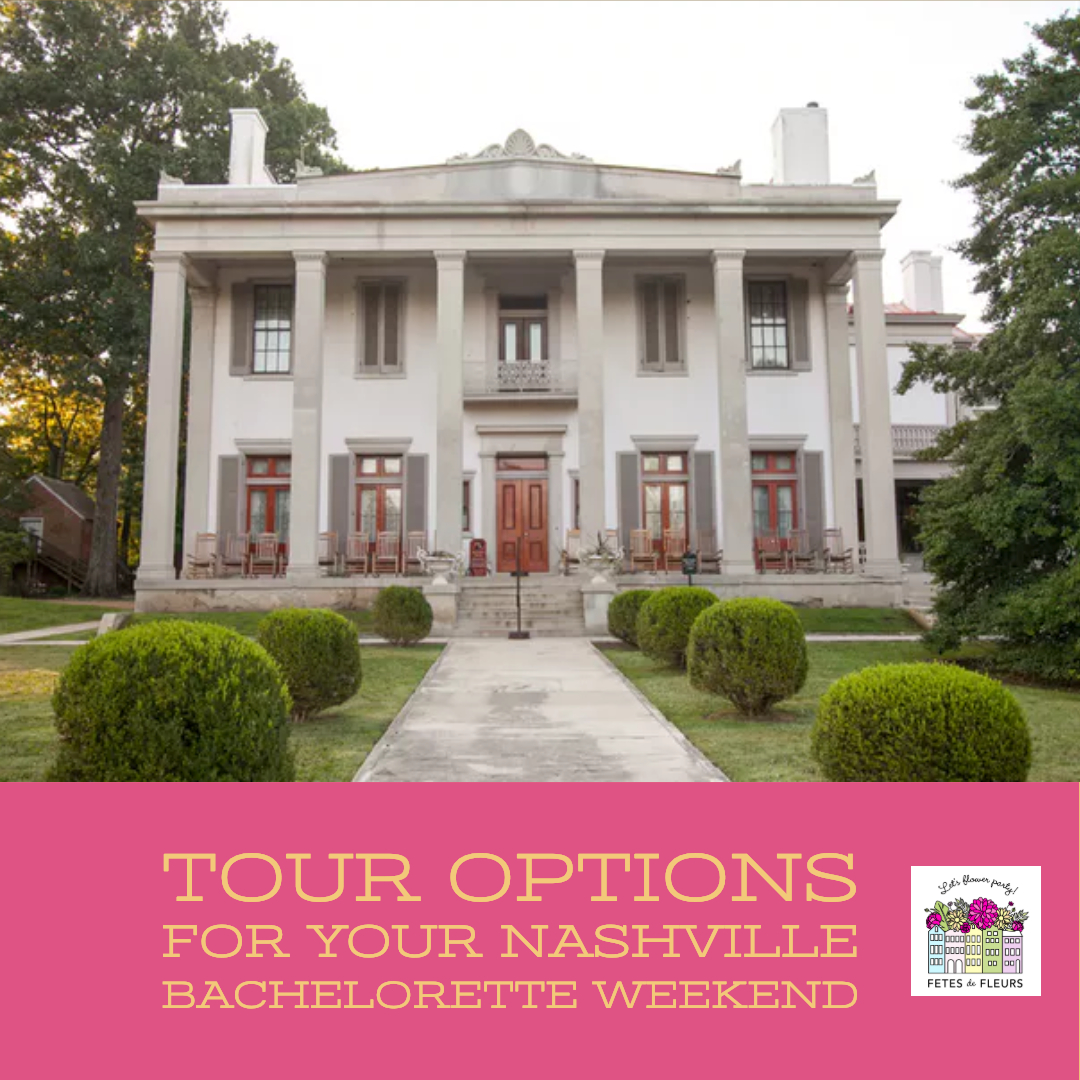 If you are wanting to experience something truly southern while spending your bachelorette weekend in Nashville - this planation tour might be for your group. If you head out to this plantation you can experience tours, wine tastings, and education about the south here. They have guided tours that you can take for a tour around the mansion and listen to the history of the plantation. Transport yourselves back in time and really feel like you lived in the south. They also have a restaurant on site if you want to eat lunch there or get a drink or two. You can learn more about their group tours here. Tour options range from the regular group tours to cheese, wine pairings tours to a culinary tour. Seems like they have options for lots of different kinds of groups.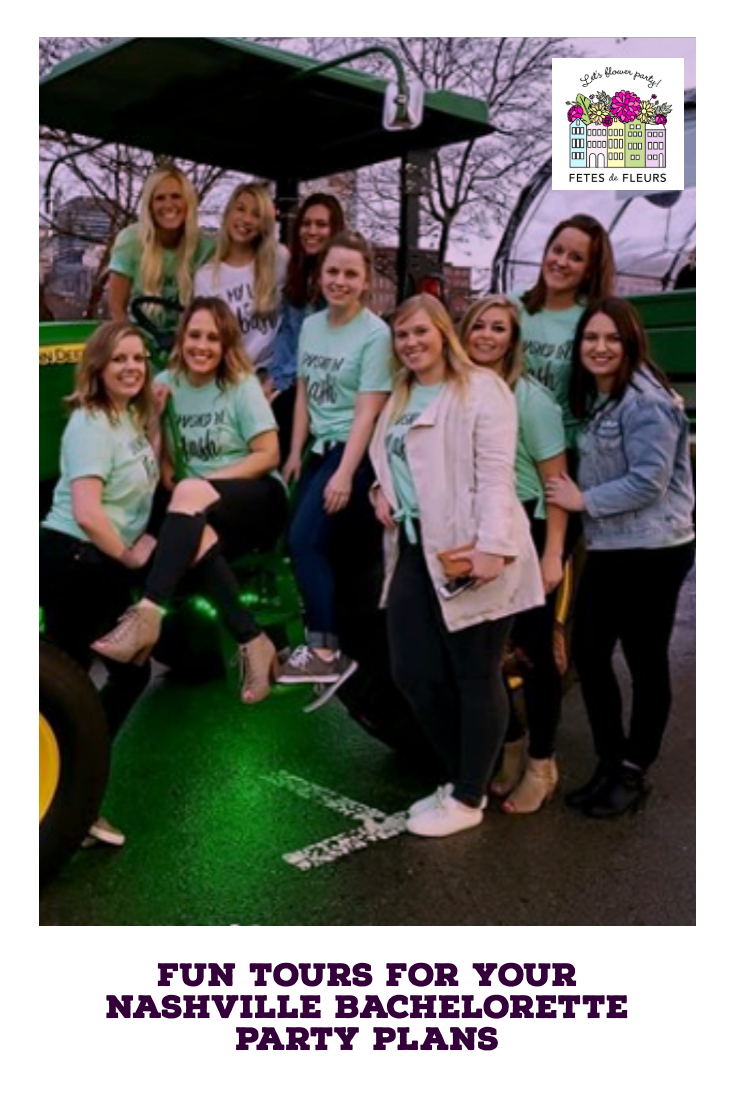 Their tours can take up to 25 people so if you have a big bachelorette party group this will be a fun option for you all. They will take you around all of downtown Nashville. Expect to see Ryman Auditorium and Broadway to the Gulch and midtown - all the way back to music row. If you have ever been to Nashville you know that these tours are very popular options for bachelorette parties in Nashville. These tours are usually about 2 hours long which is a great amount of time- not too short but also not too long. It is a BYOB thing so feel free to bring drinks to start your partying off right. Check out the Big Green Tractor Tours INSTA here.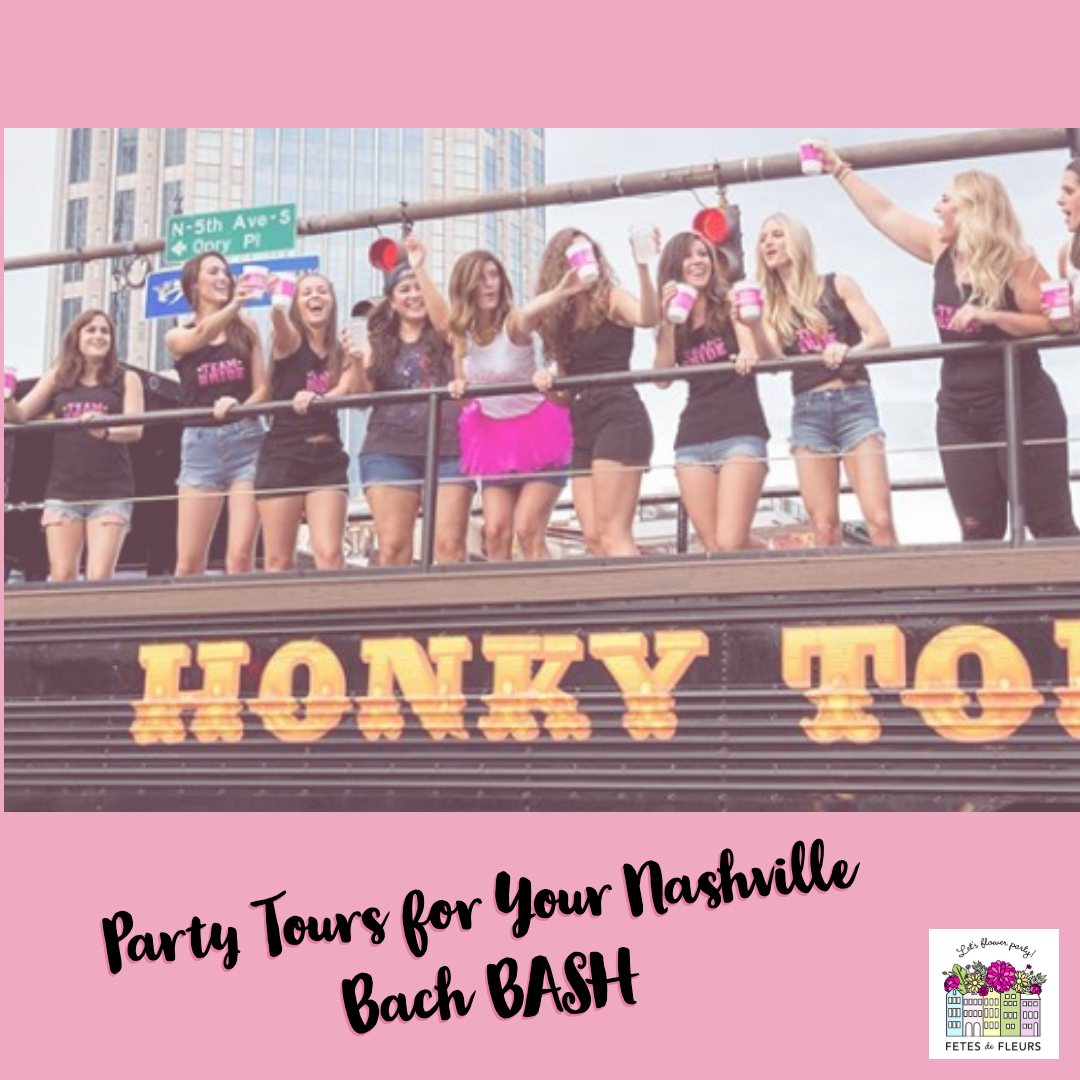 This is Nashville's only pen air party bus tour. This is the ultimate bachelorette party on a bus. Expect to have a TON OF FUN experiencing Nashville in a fun, unique way riding around the city. There is a full service bar on board. Yes, you did read that correctly. These are also 2 hour tours. There is a large dance floor on the barge where you and your girlfriends can get down while drinking drinks in the sun. They have multiple routes that they can take you on as well. They do book up months in advance so make sure you check out their website for bachelorette parties here. You can also check out their instagram to see some of their fun parties in action here.
If you want some other fun ideas for your Nashville bachelorette party weekend make sure you check out our 2019 Nashville Bachelorette Party Guide here. If you are in the process of planning your bachelorette bash in Nashville and want to learn more about our flower crown workshops you can reach out by emailing ali@fetesdefleurs.com or filling out a form here.