Oh so you and your friends like to drink wine? Oh we know that, ladies. We also know that spending an afternoon drinking some rose with nice weather is one of the most fun things that you can do for a leisurely afternoon before heading out to dinner over a bachelorette weekend. Or maybe you are staying in Nashville until Monday for a longer weekend and want to sip some vino somewhere cute. We have figured out all of the best wine bars for you to wine down at for your Nashville bachelorette party weekend.
Make sure you check out our 2019 Nashville Bachelorette Party Guide here for all ideas on things to do, what to eat, what to drink and where to go while celebrating your bride tribe in Nashville.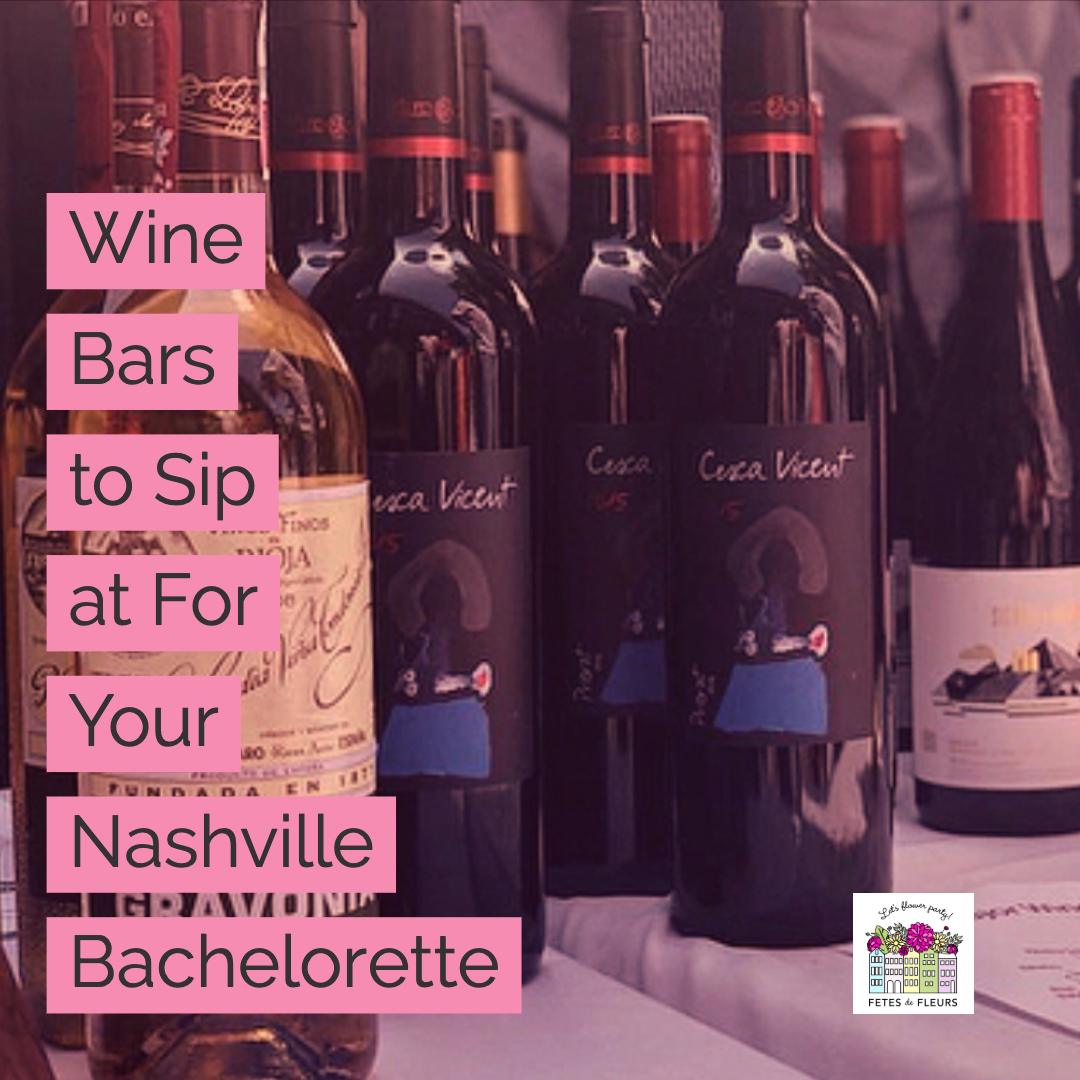 This place is pretty nice so if you are looking for something a little less swanky this might not be for your group. But, if you want something pretty nice with lots of options by the glass and by the bottle you have a good spot. They also have fun drinks for after dinner cocktails too including some fun negroni options. This is in the Gulch neighborhood. So if you are staying at an airbnb in the Gulch you might want to check this place out.
Nashville has a Barcelona wine bar and this is one of my top favorite places in any city that they have this. Barcelona is a staple wine bar in general and the one in Nashville is so pretty and obviously has great wine, drinks and tapas to boot. If you have never been to a Barcelona Wine Bar well you are in for some great tapas, wine and ambiance. They always have the best vibe and decor. Top that with amazing food and wine- you can't go wrong with this place. I love Barcelona for big groups too- you can get rowdy here and the plates are perfect for sharing with your bride tribe.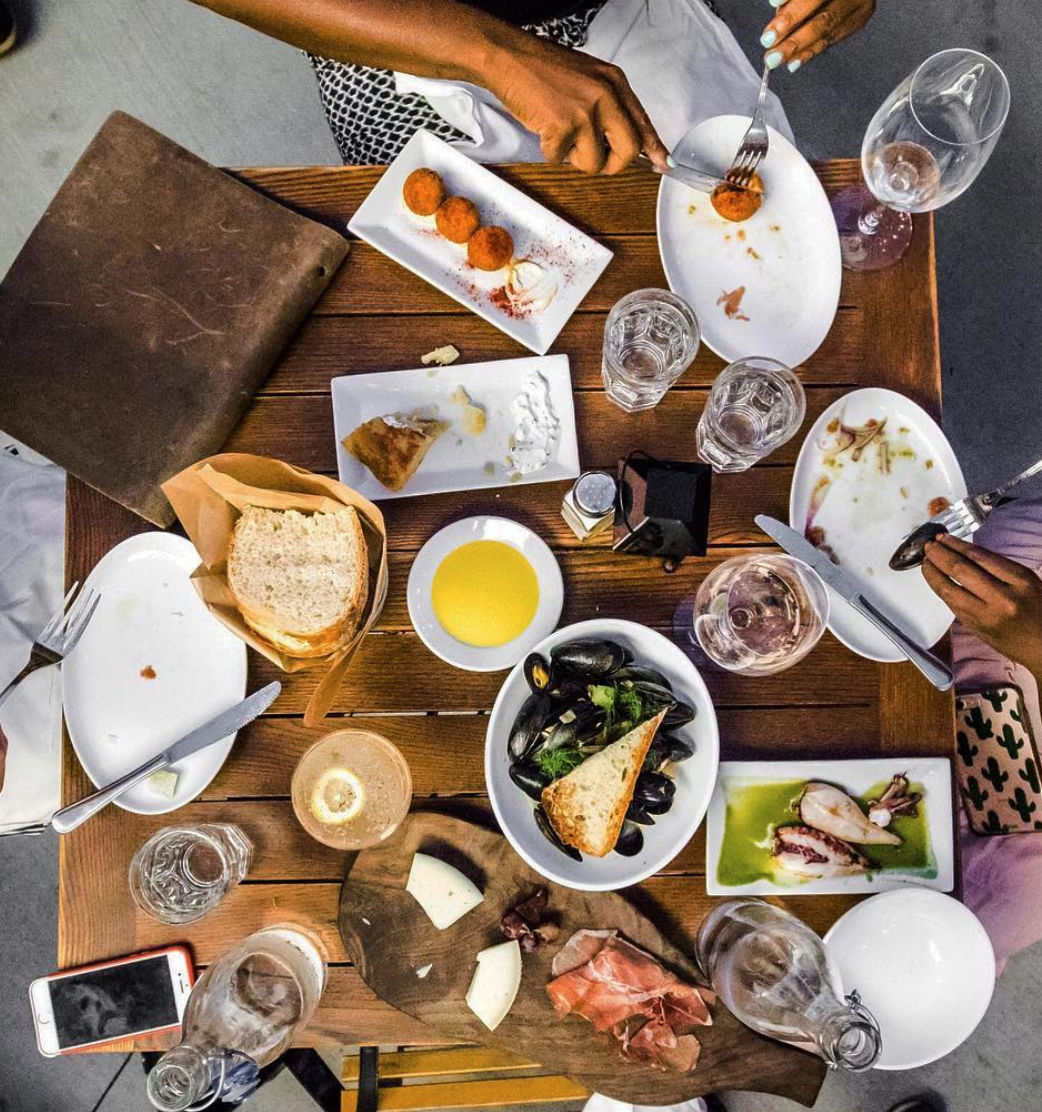 This is in the Gulch neighborhood as well. I love this place. I love wine in general so this place speaks my language. There is a space to dine here as well as a lounge area where you can sip with your girlfriends on some nice bottles on vino. They are known for their wine selection by all the wine magazines. There is also a happy hour on the patio that people folk to. Seems like a great option for your Nashville bachelorette party if you want to enjoy some sunshine in the afternoon over some rose.
Eastland Cafe
If you find yourself spending some time in East Nashville I would recommend heading here for some vino before you head back downtown or to wherever you are staying. This is an East Nashville neighborhood spot and therefore we love it. Anytime we pick up on local spots that the locals frequent we know that we will want to go there. We tend to sway towards local spots as we know that means they are good joints. Check out their happy hour menu here. We are all for a glass of red, white or bubbles for $5. Thanks Eastland Cafe for being so perfect and cute for us.
Okay, you have probably heard of City Winery before. This is not a local place to Nashville but anytime there is a City Winery in a city that we have our bachelorette parties in we know they are good, staple options. So if you are looking for a reliable option then this might be a good spot to spend some time at sipping vino with your Nash Bach. City Winery also always has good bands that you could check out if you want to think about getting tickets to a show while you are on your Nashville girls weekend or Nashville bachelorette party weekend. They also have a fun option to make your own wine or do a tour.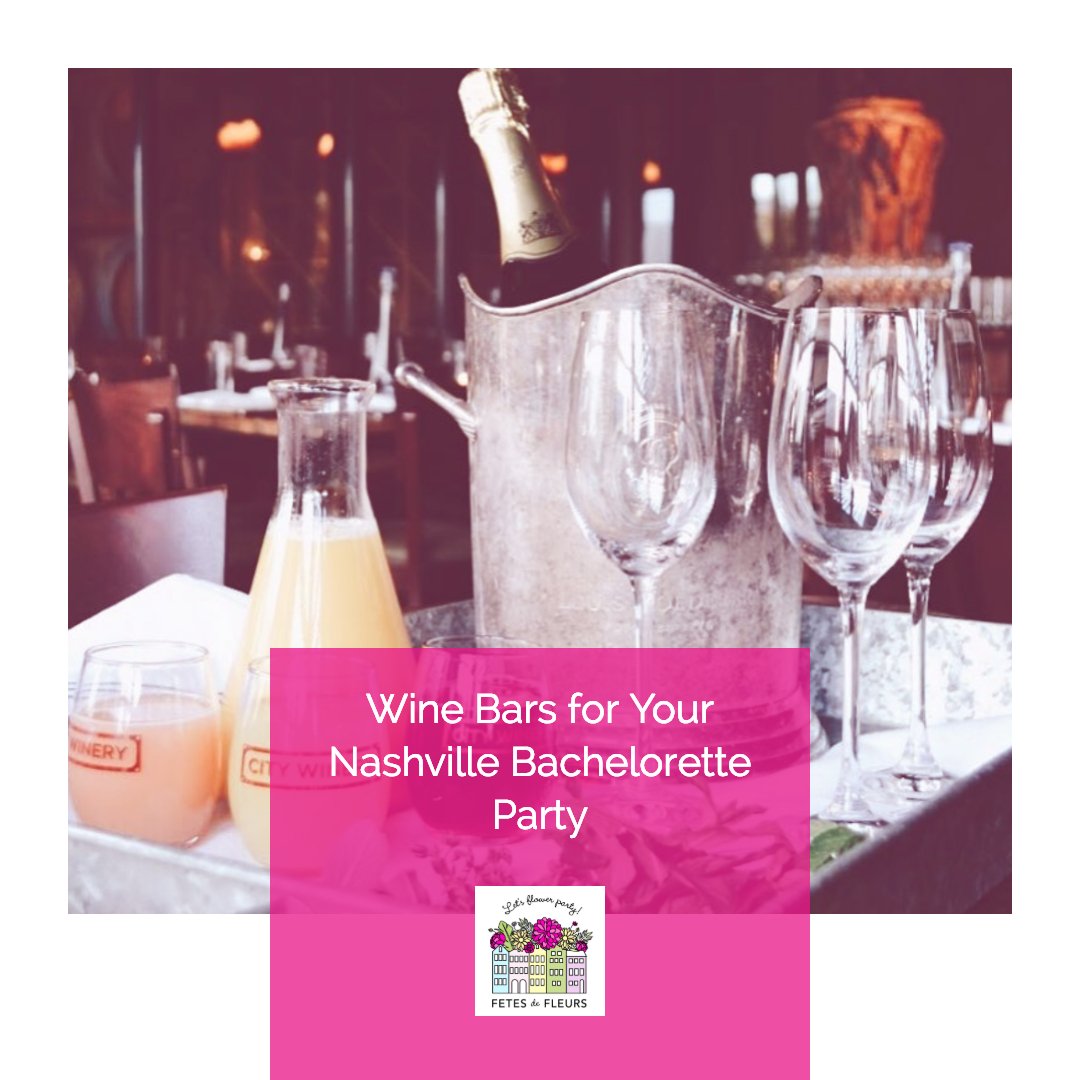 This is a winery and event space in the heart of Nashville. It is a mile from downtown Nashville so you can Uber here or walk out here. It is designed in the coolest space- an old, abandoned car repair shop. How cool right? They also have a patio area too if that is more your vibe. You can get inspired for all of your wine drinking via their instagram page here. Oh and do you like FROSE like we do? You can head here for some really cool, unique Frose options too.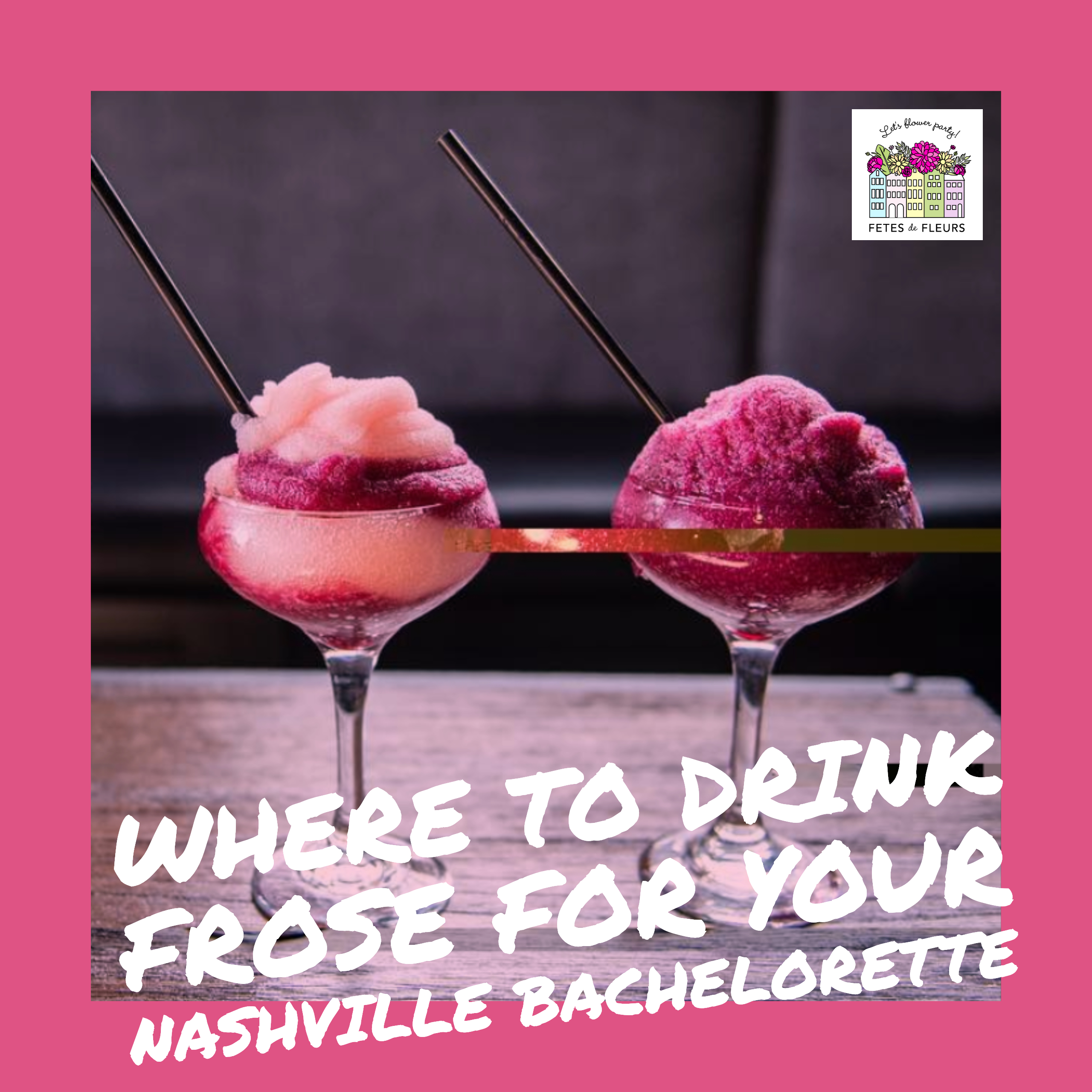 We hope you enjoyed this guide to a Nashville bachelorette party weekend. We will continue to add in our favorite places to eat, things to do, where to drink, etc over time as we learn about other cool things that you should know about. You can always access the full Nashville Bachelorette Party Guide here.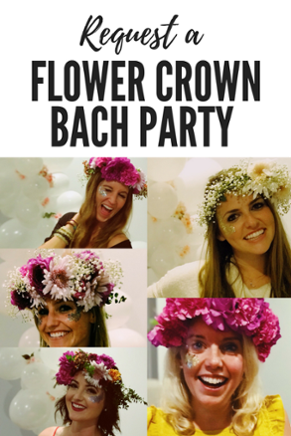 If you are looking for fun and different things to do for activities on your Nashville bachelorette party weekend you should check out our flower crown workshops. We come to your airbnb or hotel to teach your Nash Bach party how to make flower crowns. Think a fun, floral activity for your bachelorette group to do. We come to you with all the supplies and fun, then teach your group how to make flower crowns. We also do delivery of flower crowns if you don't want to make them and want us to make them for you. You can request more information on how our Nashville flower parties work here.