Nashville has some amazing rooftop bars that you can spend your time at before heading out for the night out on the town hitting up the honky tonks. Or maybe you want to head to a roof top bar at night so you are under the starry sky drinking drinks over looking downtown. Or maybe you want to drink and sip on some day drinks at a rooftop pool? There are options for every bachelorette party visiting Nashville if you want to spend some of your weekend on a Nashville rooftop.
If you want more recommendations on things to do and what to eat, see and do in Nashville for your bachelorette party head over to our 2019 Guide to a Nashville Bachelorette Party here.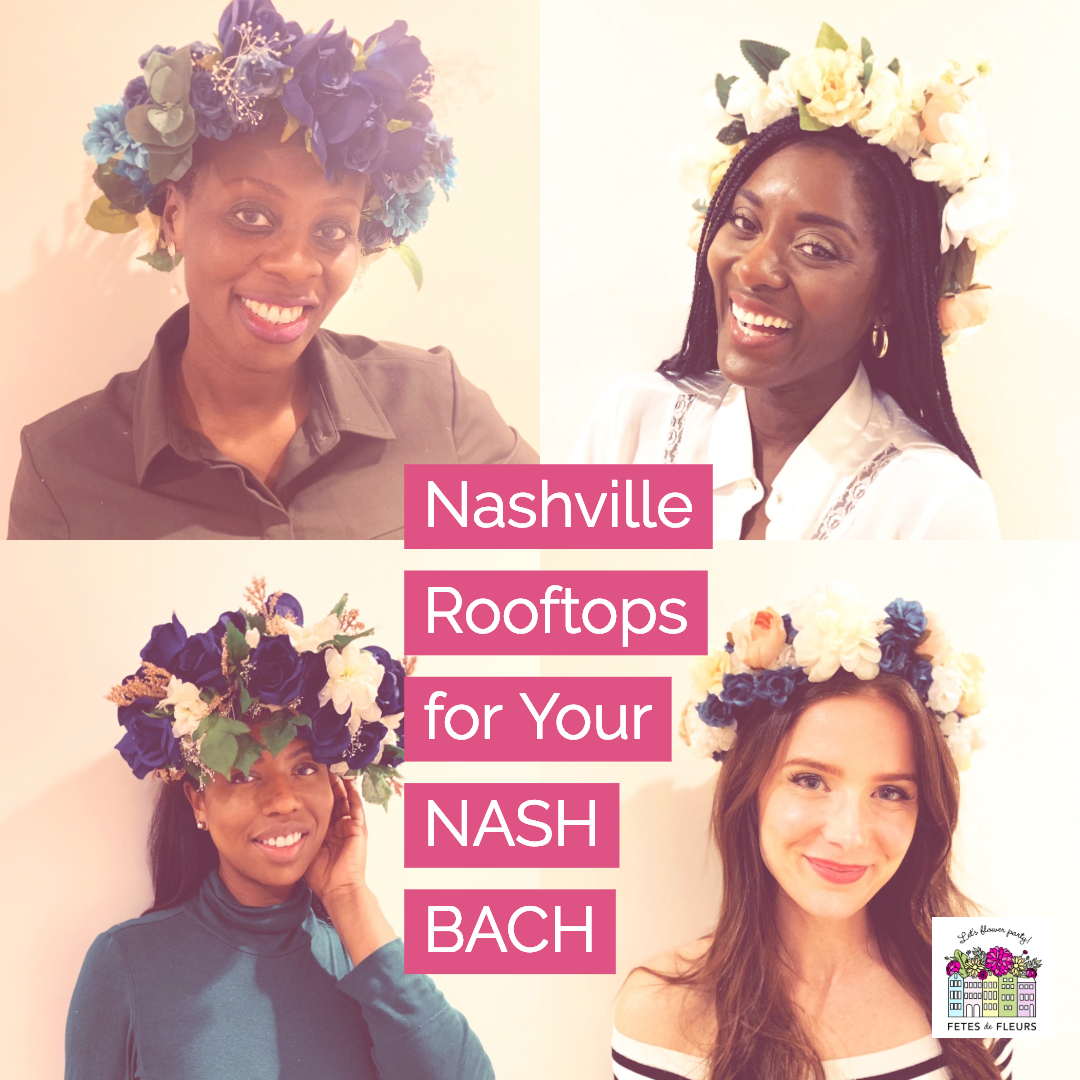 This place constantly blows us away and bachelorette parties love it here. There are 2 floors here with a rooftop outlook. This is a good place to come if you want to grab some food (order at the counter) then grab a seat to chill out. If you want a more relaxed vibe overlooking the city then head to the 2nd floor deck. You can check out their insta page here to get all giddy for your bachelorette bash in Nashville.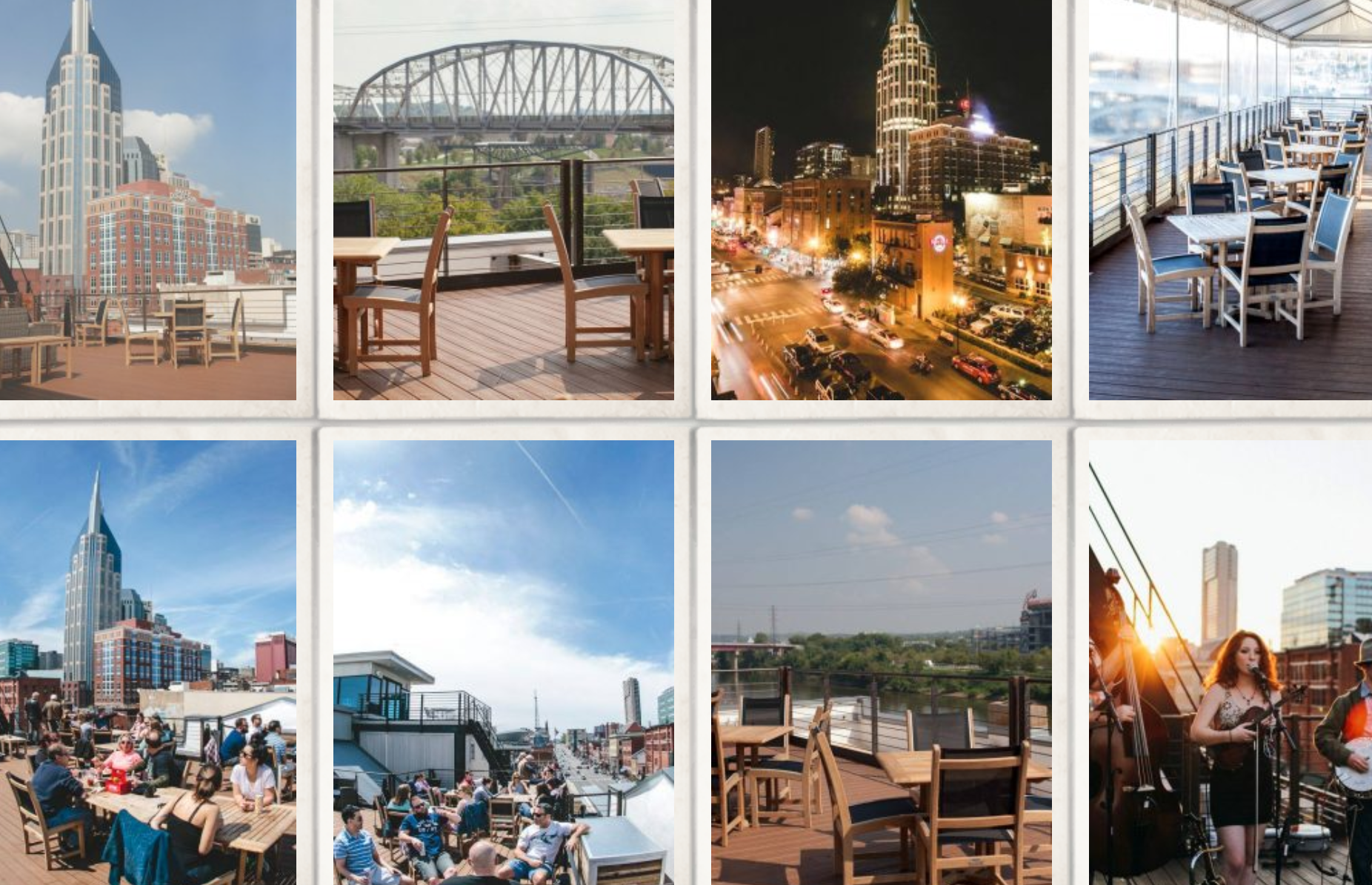 Every time I head to Nashville it is hard to not be told to visit here for a rooftop drink. One of the best things you can do while in Nashville is make sure that you take advantage of the rooftops. The weather is typically spot on and having a drink on a roof overlooking a beautiful city like Nashville doesn't hurt either. Twenty-seven floors high above Nashville's bustling downtown, L27 is the city's ideal retreat to unwind, sip, and, savor. For parties of 6 or more you might want to think ahead and book a cabana or table on opentable.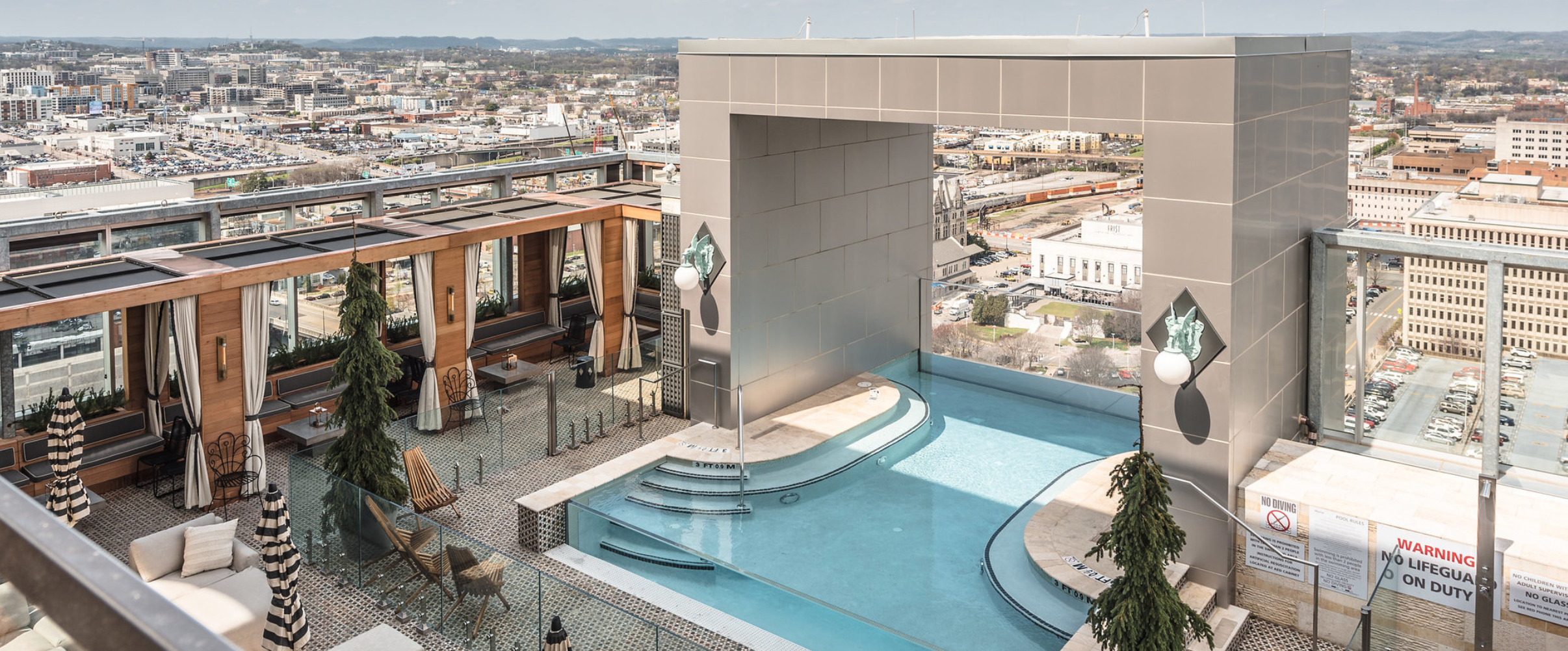 Okay, ladies...please take some time and make sure you put this on the top of your lists! This is at the top of a favorite hotel of ours in Nashville called the Noelle Hotel. It is so CHIC and pretty. I could live here and spend my whole weekend up on the roof. Might be a great option if you are wanting to get hotel rooms for your bachelorette party too. So stinking pretty up there.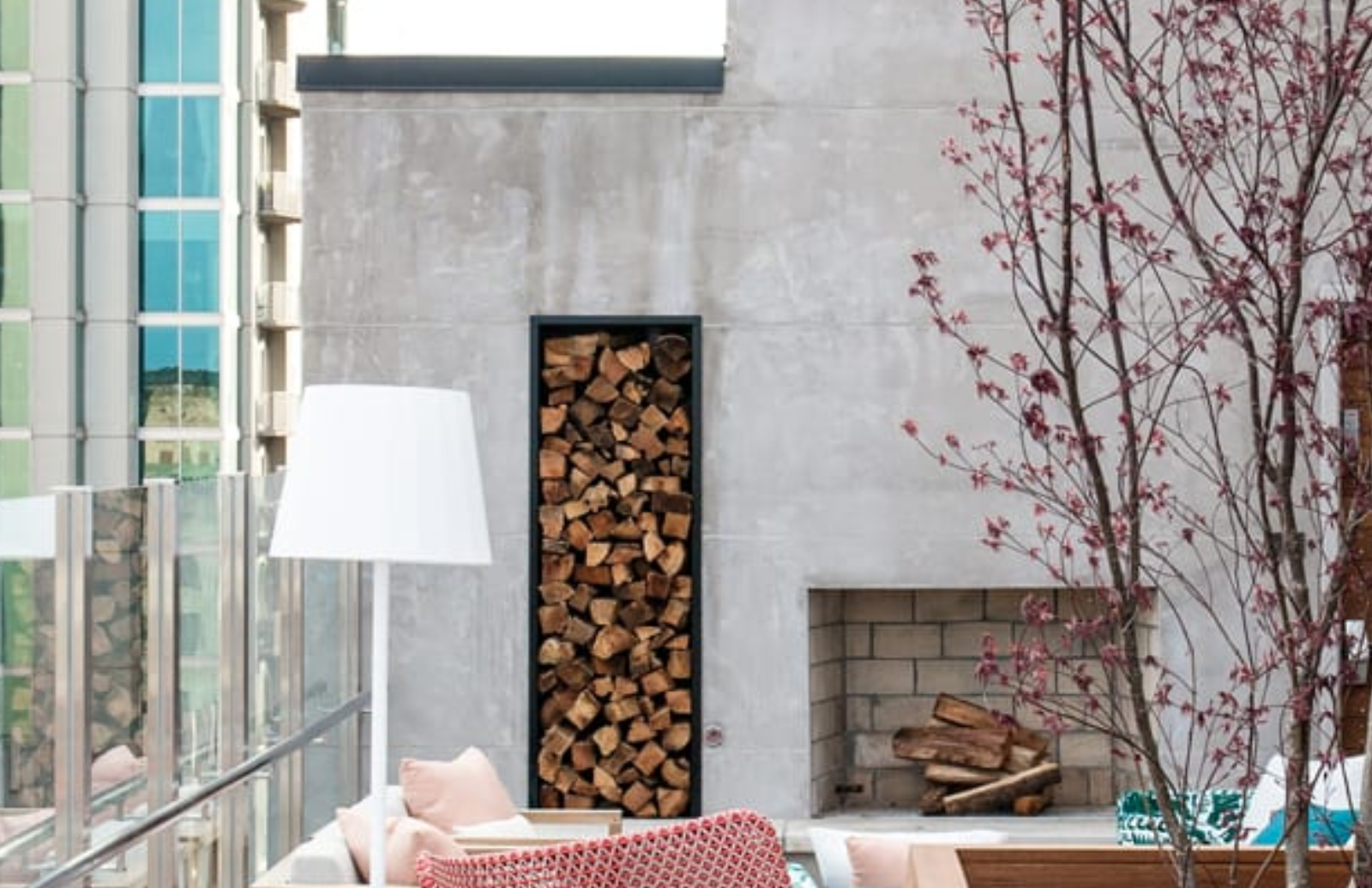 The last trip that I took to Nashville I went up here and couldn't have been more pleased with the space. If you are into pretty decor like I am you will love this place. The inside area on the roof is HUGE and so is the outdoor space. You cannot go wrong visiting here as they have amazing ambiance overlooking the city as well as good bites and great drinks. This is also located in a hotel which we stayed at last visit called the Thompson Hotel. So once again, if you are looking for ease in where you stay with options for good food and drink close by this hotel might be for you. Just pop up stairs to the roof anytime you want to have a cocktail or two. Then head back down to your room for a cat nap before getting glammed up for your night out downtown listening to great music on your Nash bash.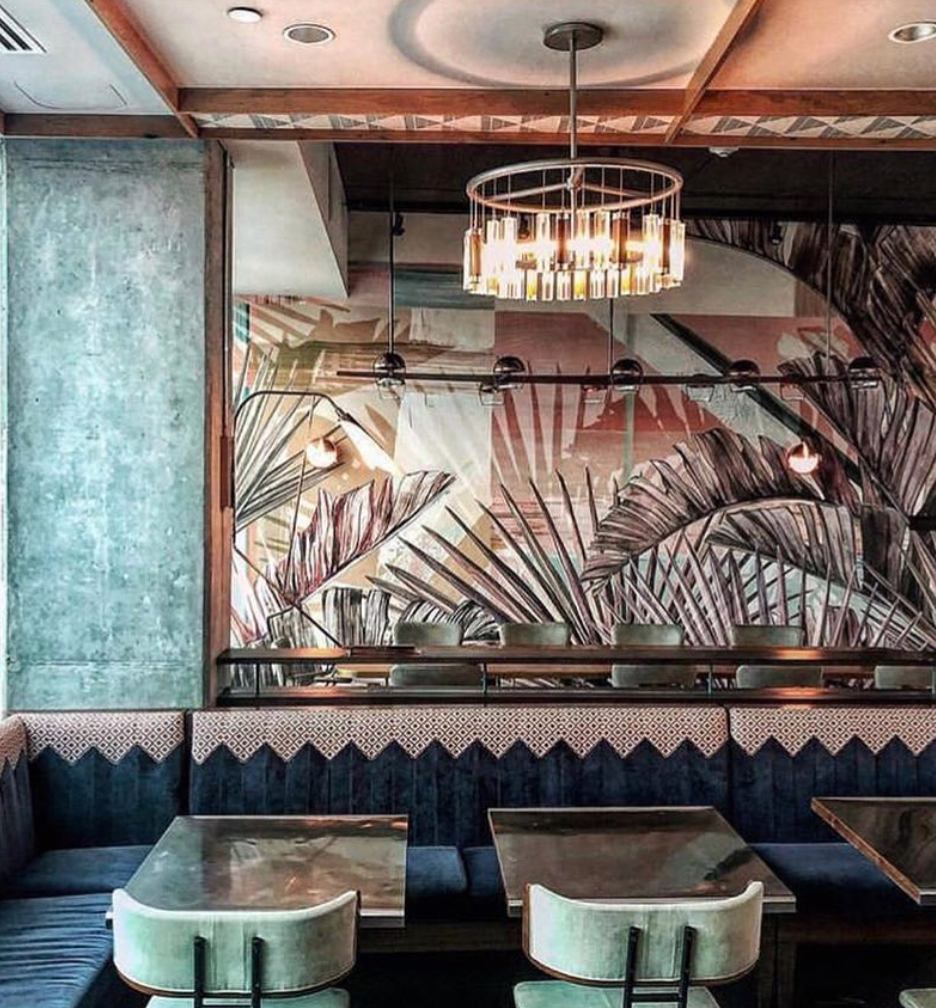 Another hotel rooftop bar. Sorry, but not sorry actually. Rooftop bars at hotels tend to be the best and prettiest ones. You have to stop in here while you are walking around Nashville. Or once again if you want to stay at a chic hotel then stay here. The Bobby Hotel is right downtown and probably like a year old. It is super chic, designed super well and super close (walking distance) to all of the Honky Tonks downtown too. I went here for breakfast (downstairs restaurant) and then popped into the rooftop to check it out. There was a bach party enjoying the beautiful sunny day at their rooftop POOL too. So ladies, if you want a chic space to stay at plus a rooftop pool PLUS options for drinks and food NEAR honky tonks...stay here.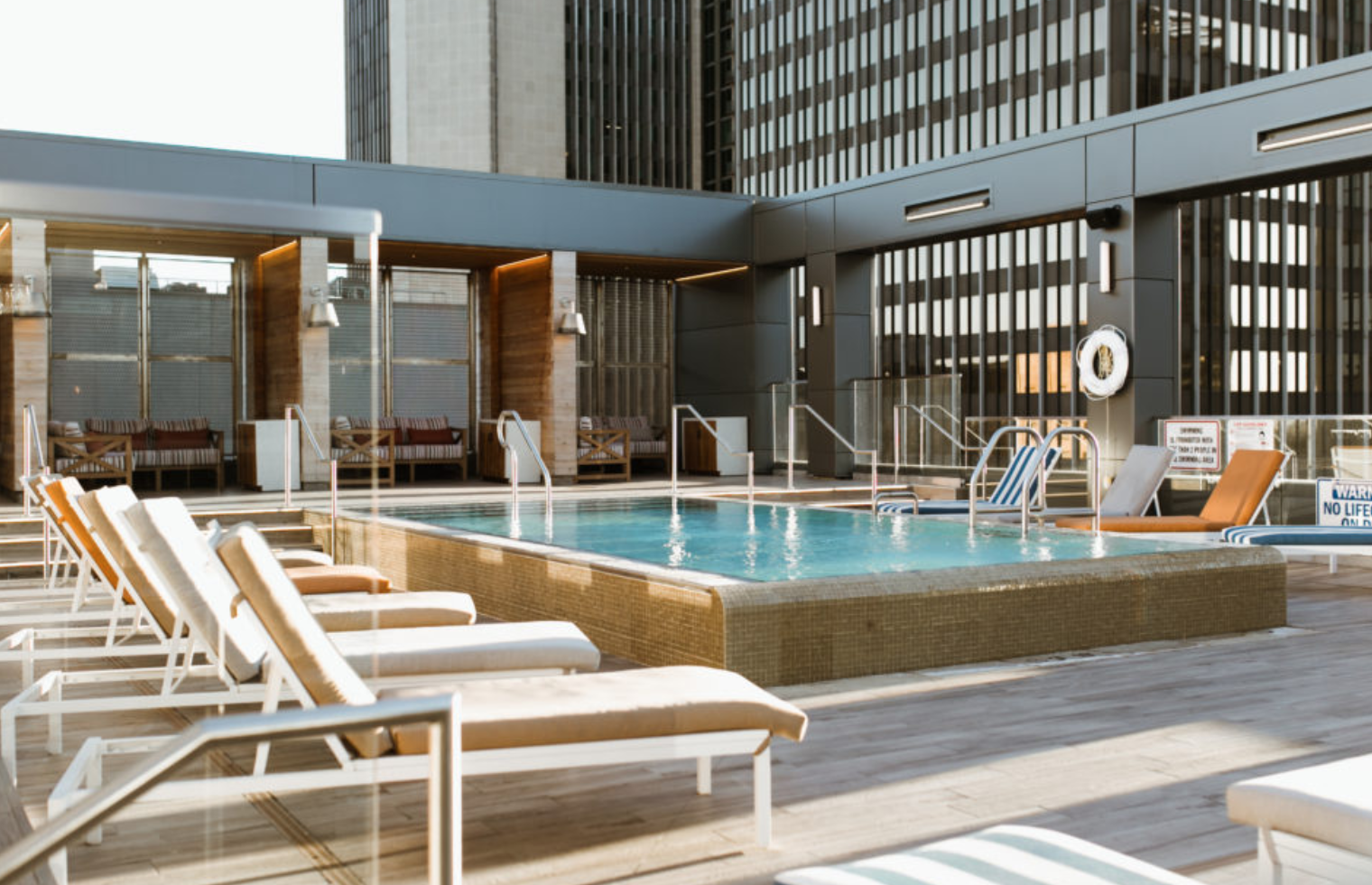 This one kind of hits two categories: a great rooftop bar in Nashville PLUS it is a HONKY TONK STAPLE. This is a Nashville legend that you have to step inside of at least once while in Nashville celebrating your bride to be or on your ladies weekend. You will feel so glad and happy that you did. Don't let crowds turn you off because this is a staple that everyone will tell you to check out while spending time in Nashville.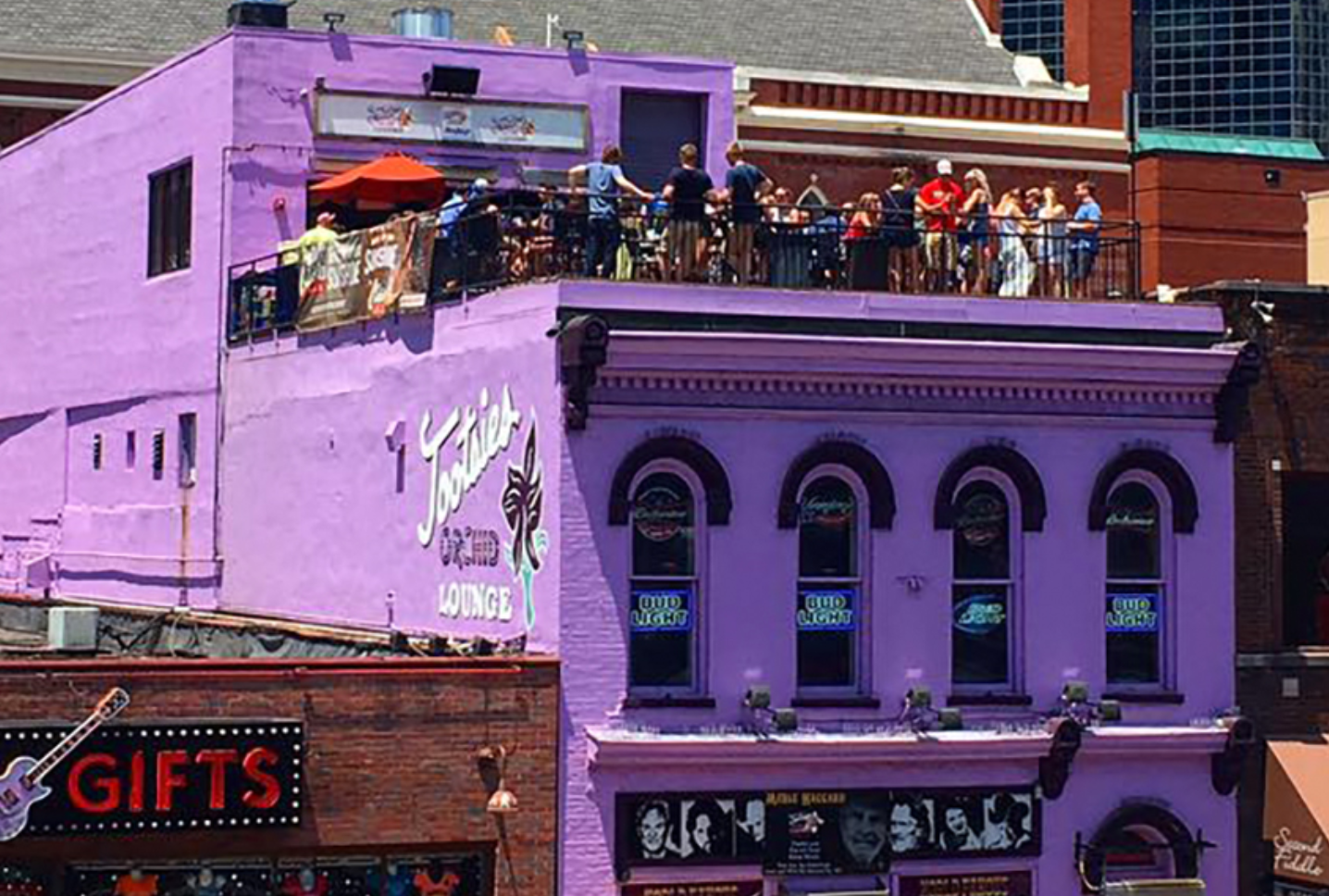 There are lots of great outdoor options in Nashville. These are just some of our personal favorites. So make sure you look UP while walking around and I bet you will find lots of cute rooftop bars that didn't make our list here. You will likely spend a sunset cocktail hour at one of these places before you head home from your Nashville bachelorette party weekend.