We hope you have your Google Maps up and out right now. You are going to want to bookmark these places as favorites or in a section for outdoor patios for your NASH BASH. Any Nashville bachelorette party wants to spend time having drinks and good food. One of the best things that you can do is bookmark some patios ahead of time in your Google Maps app and then have them ready to rock and roll when you get to Nashville. If you are working on planning your whole bachelorette bash in Nashville we have some great options below for outdoor patios to spend some time at.
Okay, if you have ever been to a BarTaco you know that this is a reliable joint for whatever city you might be in. I love BarTaco because of the decor but just like their decor they have great margs and food for you as well. Anytime you put a marg in my had in a beautiful space well we might be there for hours on hours. You can check out their Nashville menu here. Get a few tacos each and then my favorite drink is the smoke on the water.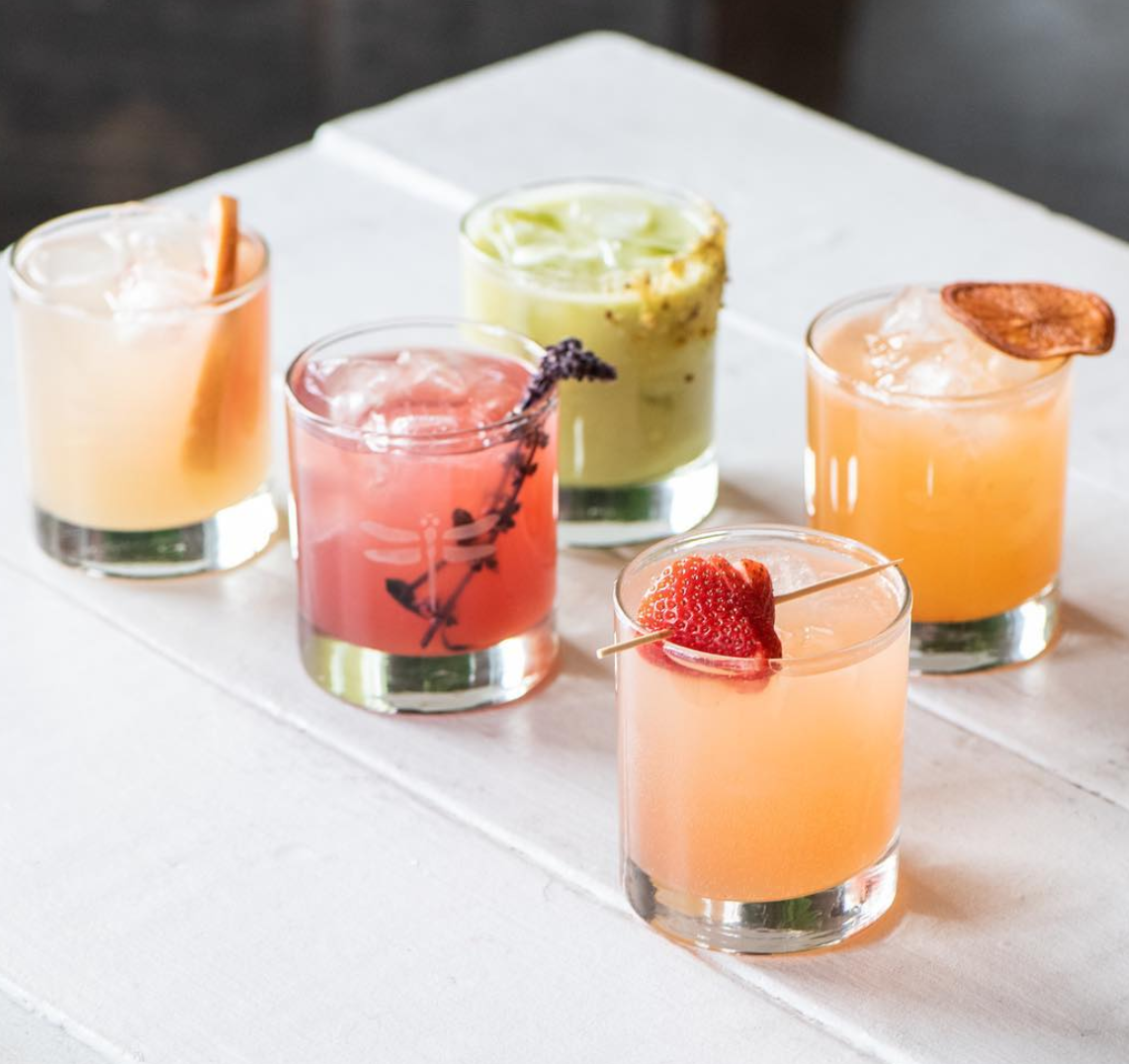 This is in the Germantown neighborhood which I have said before how much I love that neighborhood. We went here on our last trip too because you can't go to Nashville without stopping in here. Just to see it is spectacular in itself. You will feel like you just left the US and hopped on an airplane to a beer hall overseas. It is the perfect spot to hang out on a sunny afternoon - have food and beers with your friends celebrating the bride to be. Oh, and tons of hot guys too. :) You are welcome. OH and DOGS!!! Super dog friendly place- I know you probably aren't bringing your dog on your bachelorette party but if you want to see some cute dogs, head here.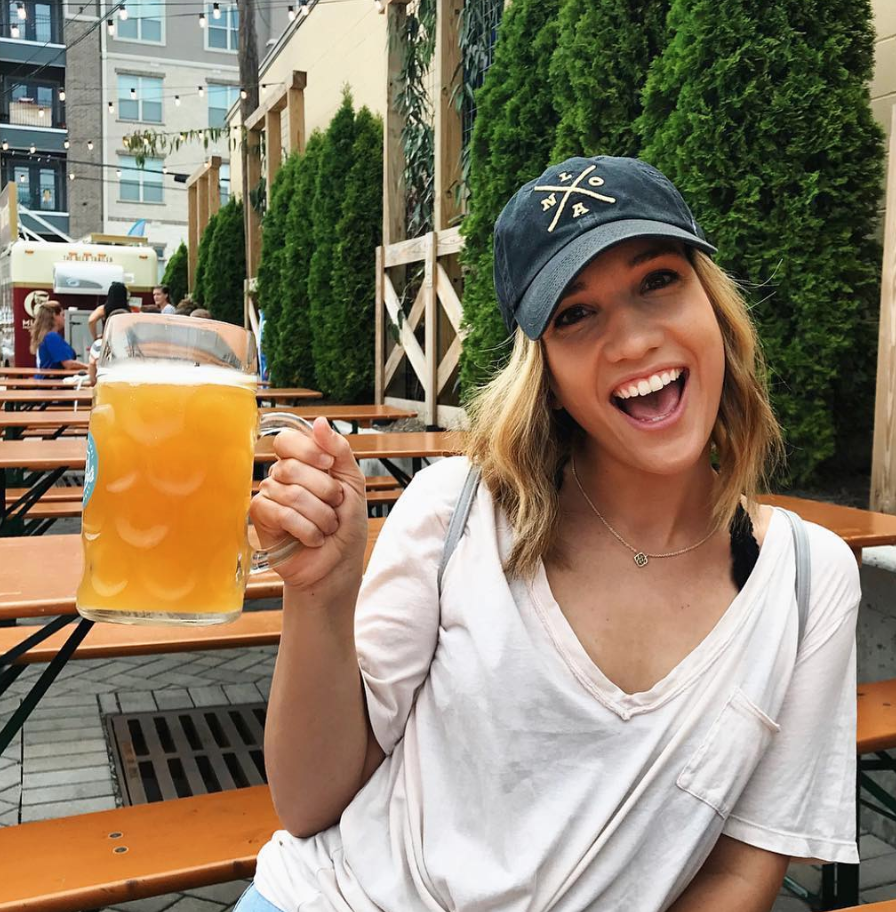 This is also in Germantown. So maybe hit up both if you are feeling saucy and fun that afternoon. I love the little outdoor area here. They were named one of the most beautiful new restaurants in America this past year. Like we said, we LOVE pretty spaces so we typically only write about spaces that are beautiful in our guides. They also have a Champagne garden. Yes, you read that correctly. What is a champagne garden? Let me tell you. This is open year round- outdoor area where you can pop the bubbly to celebrate your bride to be in style. So if you are in the mood for good food, good ambiance sitting outside and some champs - get on over here, ladies.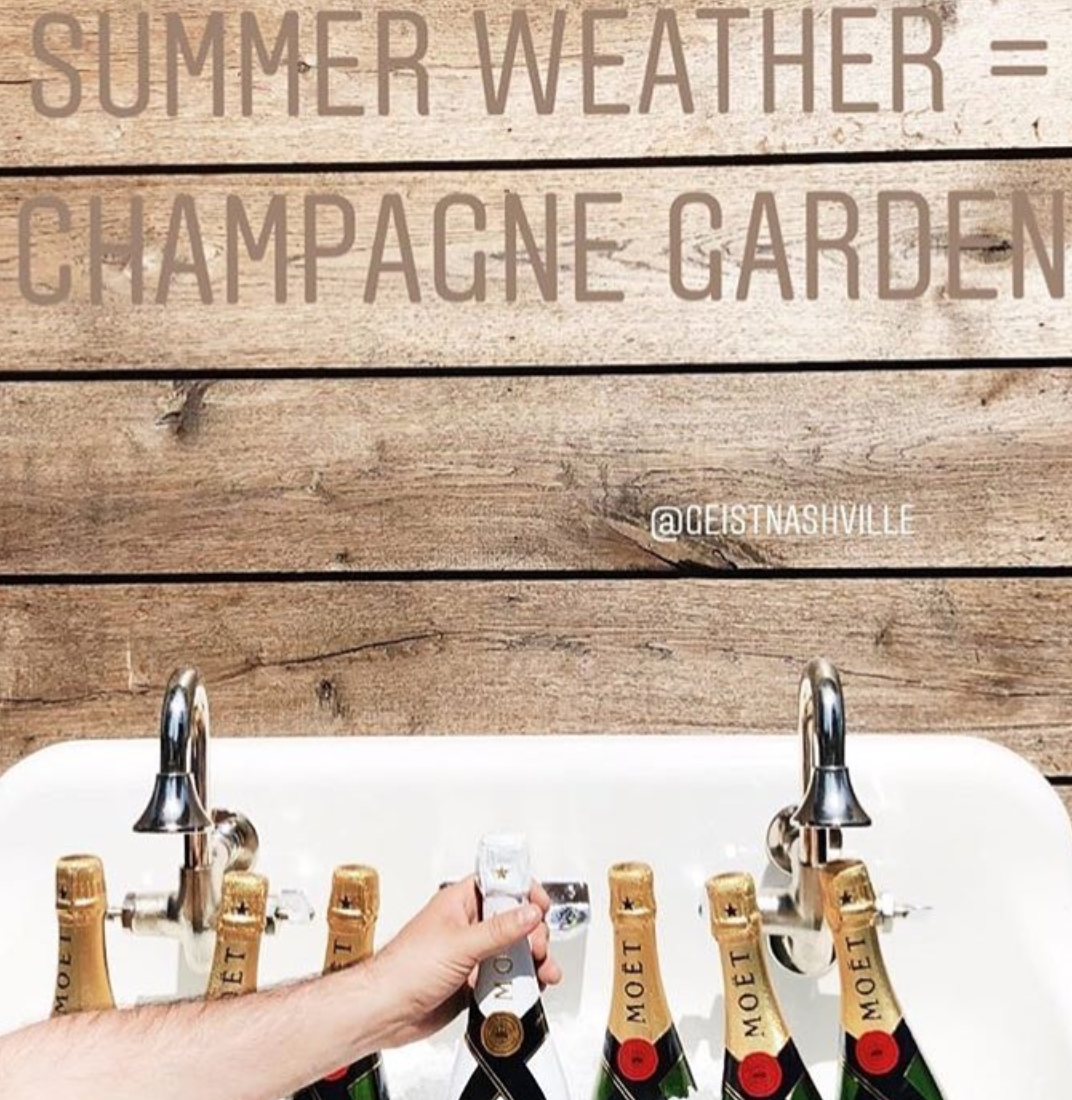 This is not in downtown Nashville but I loved it here too. It was recently opening when I was last out in Nashville scoping out the scene. Hope to head back here soon. If you want a cute outdoor area with strong drinks, you should get an uber or lyft over here. It also gets you out of the main downtown area in Nashville so you will be happy you got to see some other areas of this cool town. This place is done with tropical flair and has the best tropical drinks in Nashville.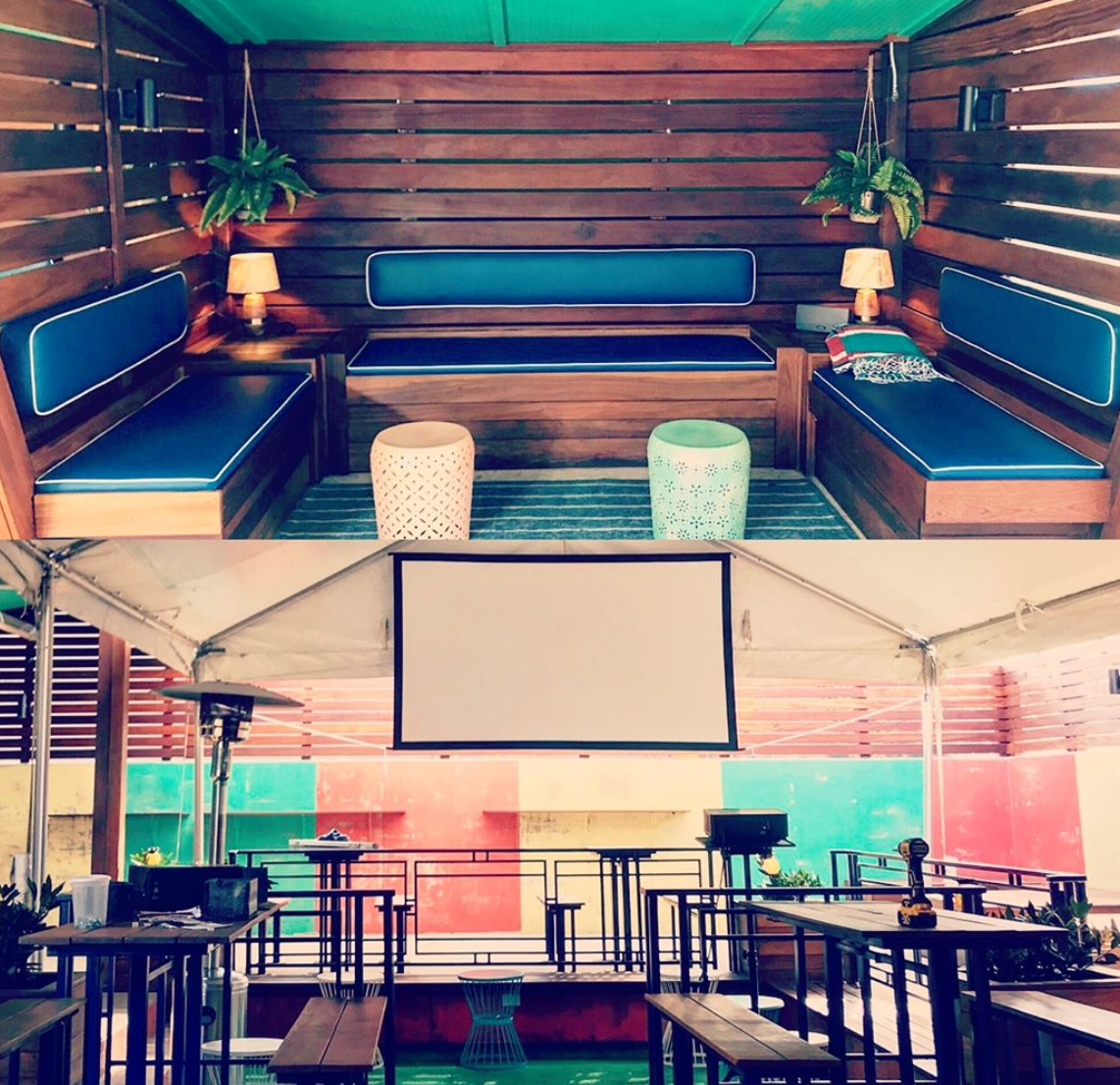 Urban Cowboy is another place that you can stay at for your bachelorette party weekend in Nashville too. So check out their site and you might just end up staying here. Especially if you want a boho bachelorette party vibe you will love this place. They also have a swing in their front yard that I loved...
I have always had a great time spending time at this bar/restaurant. The people here are always awesome and there are so many cool drinks to try. So wander outside and spend a couple of hours sitting in the sun or if at night sitting under the stars. This is a perfect spot to come wearing your flower crowns from a workshop with us.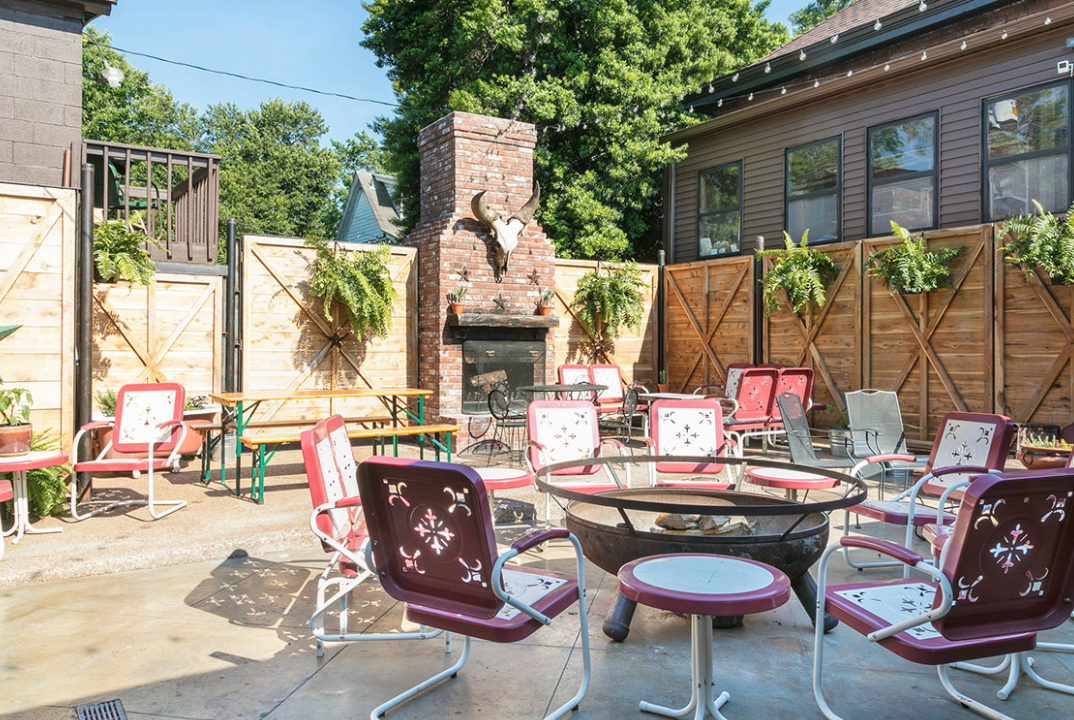 There are SO MANY outdoor patios in Nashville that it is super hard to pick our favorites. I have definitely left off a few here but that will make it more fun for you to tell me what I am missing. We picked our favorites based on look and ambiance but just remember really anywhere you go will likely have an outdoor option for you to sit at and have some day drinks.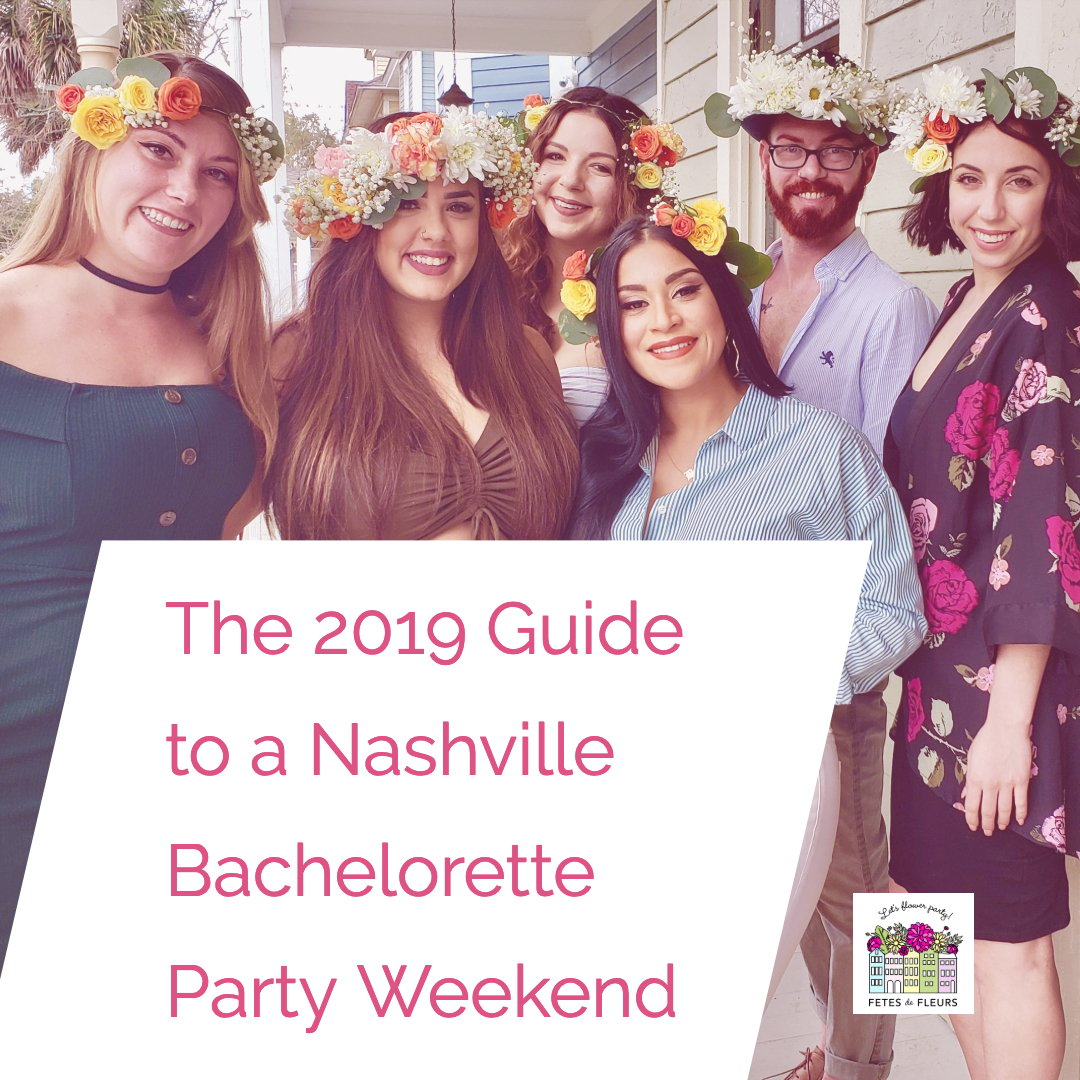 We hope you will consider doing a flower crown workshop with us for your Nashville bachelorette party. We come to your airbnb or hotel and setup our signature flower bar for your bride tribe. We then will teach your whole group how to make flower crowns and help you do it. It is a fun, girly activity where you learn a new skill and we do all the work for you. You just have to schedule the floral workshop with us and we will come to you with all the fun to be had! You can request a Nashville flower crown party here with us! We hope to flower party with you on your NASH BASH, ladies!