We have officially launched in Nashville YA'LL!
Nashville is a perfect new location for a flower party hostess for MANY reasons. So without further ado I wanted to introduce everyone to our newest flower party hostess who will be taking care of you for all your floral party needs in Nashville.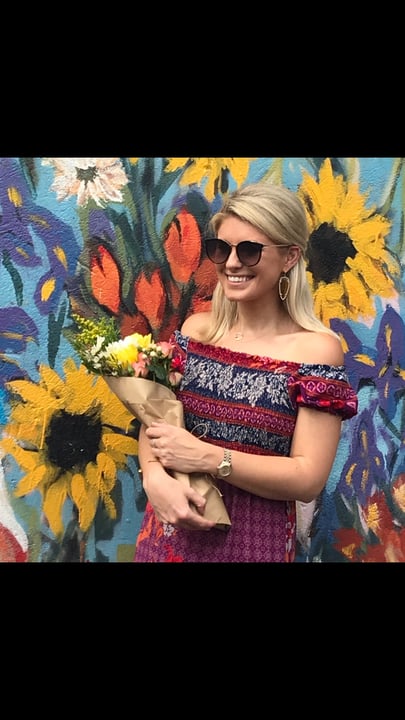 Maggie Ashworth is a Nashville native and is so excited to help launch Fetes de Fleurs in the Music City. Maggie has a BA in journalism from Southern Methodist University and has spent her career doing public relations, social media and content writing for creative businesses. A long time DIY-er, and lover of all things floral, Maggie can't wait to be Nashville's go-to girl for your flower party needs!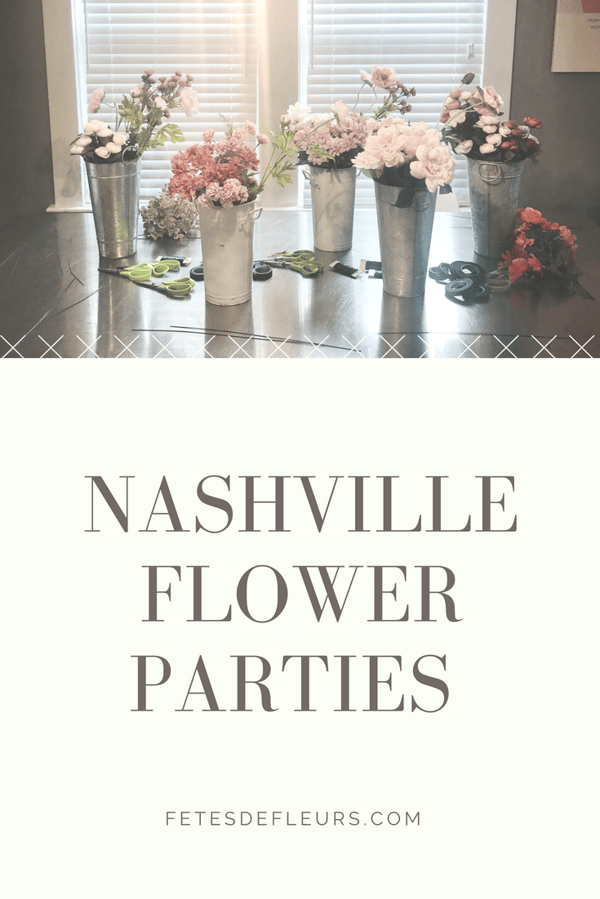 You can request information about a Nashville bachelorette party here. We will be adding all of our suggestions on all things to do in Nashville for a girls weekend in Nashville, a bachelorette party in Nashville, etc here on our Nashville Weekend Guide.
We wanted to provide you with some suggestions for your Nashville bachelorette party weekend or your Nashville ladies weekend with some of our favorite activities to do in the Music City.
1. Nashville has a FLOWER TRUCK!!! It is called Amelia's Flower Truck.
Yes, yes, yes, they do! This is a perfect addition to your Nashville flower crown party with us. How cool is that?
You can learn about the Nashville flower truck here on their website. They have a schedule of where they will be posted up so you can go by and take flowery pictures. I would highly suggest stopping by post flower crown making so you are in floral style when taking your photos. You can check out Amelia's Flower Truck instagram here.
2. Live Music.
If you are looking for a bachelorette weekend destination where you can listen to live music while wearing fun outfits with your bride tribe then the MUSIC CITY is for you!
There are tons of honky tonks that don't require a cover so you can pop in and out of the bars and listen to some country music. Most bars here in Nashville have sections for VIP areas. So if you want to do your Nashville girls weekend or Nashville bachelorette weekend in fancy style then get a VIP area ahead of time at a bar you want to go to. We will make sure to keep the Nashville weekend guide up to date on restaurants we love and bars we love as we get going in Nashville.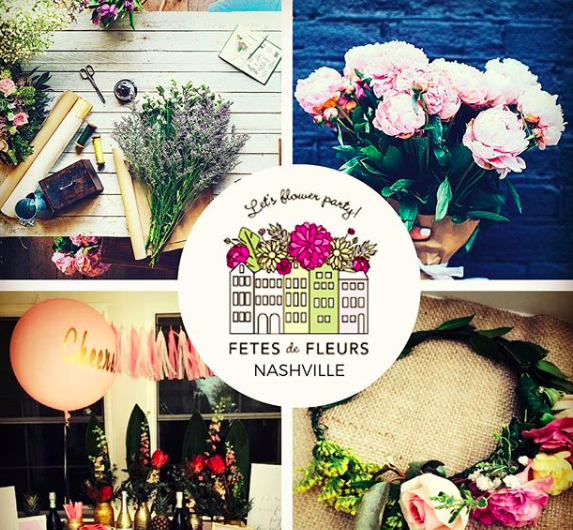 3. There are some fun wineries that you can visit on your Nashville weekend.
4. Great restaurants a plenty in Nashville.
5. Nashville festivals.
6. Pedal taverns.
7. Roof top bars and pools.
8. Awesome hotels and airbnbs for your stay in Nashville.
9. Good boutiques and shopping for your bride tribe.
10. OH AND we would be stupid not to mention our own flower crown parties.
If you are looking for a fun, flowery activity for your Nashville bachelorette weekend or Nashville ladies weekend then look no further. We will come to your hotel or airbnb to setup a flower bar where we will teach your group how to make flower crowns. The flower crown workshop takes about 2 hours total and we bring all supplies. If you want a girly bachelorette activity that is fun and doubles as a bachelorette gift for your nash bash then we think the flower crown party is perfect!